Investigation Discovery's 'Married to Evil: Killer Kin' chronicles how 20-year-old Joel "Scott" Graves was murdered inside a Hattiesburg, Mississippi, apartment in August 2018. The episode features the interview of the victim's mother as she recalled the incidents that preceded the heinous crime. The authorities initially thought the death happened due to self-defense, but forensic evidence helped them catch the perpetrator within two weeks. If you're intrigued and want to learn more, here's what we know.
How Did Joel "Scott" Graves Die?
Joel "Scott" Graves was born to Joel "Chad" Graves and Jessica Jaramillo in Hattiesburg in Forrest County, Mississippi, on January 9, 1998. Scott exuded joy with his ever-present smile and quick wit. As a young kid, he loved to explore the woods and wildlife and spent his time hunting, fishing, and studying battles of the Civil War. He often volunteered at the equine rescue near his mother's home in Virginia, having inherited his talent for working with horses from his beloved Pawpaw. He was an active member of the Myrick Assembly of God Church.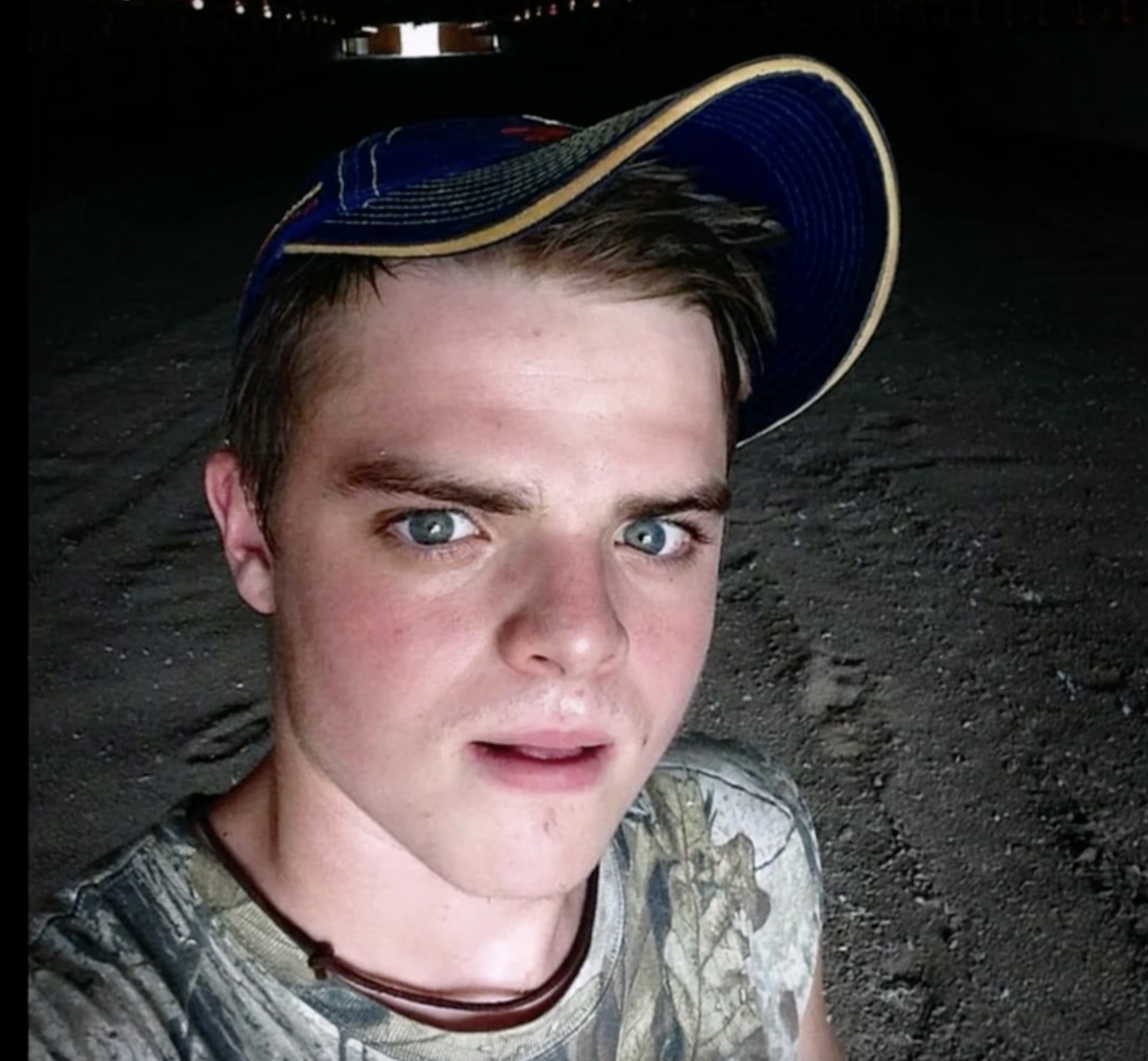 Scott's mother, Jessica Jaramillo, reminisced, "He's always been an outdoorsy, active kid. He would entertain himself for hours." Scott lived in Suffolk, Virginia, where he worked on a horse rescue farm in August 2018. However, he frequently went back to Hattiesburg to see his biological father. Jessica said, "They loved him so much that they hired him. He didn't make much with it, but he loved to be around the animals." She added, "He was a sweet boy. He was never violent at all."
Hence, it was shocking when the 20-year-old was shot to death inside his father's Breckenridge Apartments in Hattiesburg on August 16, 2018. The emergency responders found Scott lying on the floor and a shotgun propped up against a wall near the door to the bedroom. According to the autopsy report, he had been shot in the throat at close range with a shotgun. A live shotgun round was found on the floor near Scott's body. The police secured a search warrant and found a metal object inside the bedroom.
Who Killed Joel "Scott" Graves?
Chad, then 24, and Jessica, 17, were in a relationship when the latter got pregnant in April 1997. Chad rented a cottage in a wooded area in rural Forrest County, where the couple lived. Jessica alleged they were initially happy until Chad began isolating her from her friends and family while he was away for days due to work. She stated Chad always had an affinity towards firearms, which fuelled his passion for joining the National Guards. According to the show, he was also frequently abusive toward his erstwhile wife, hitting her over trivial issues.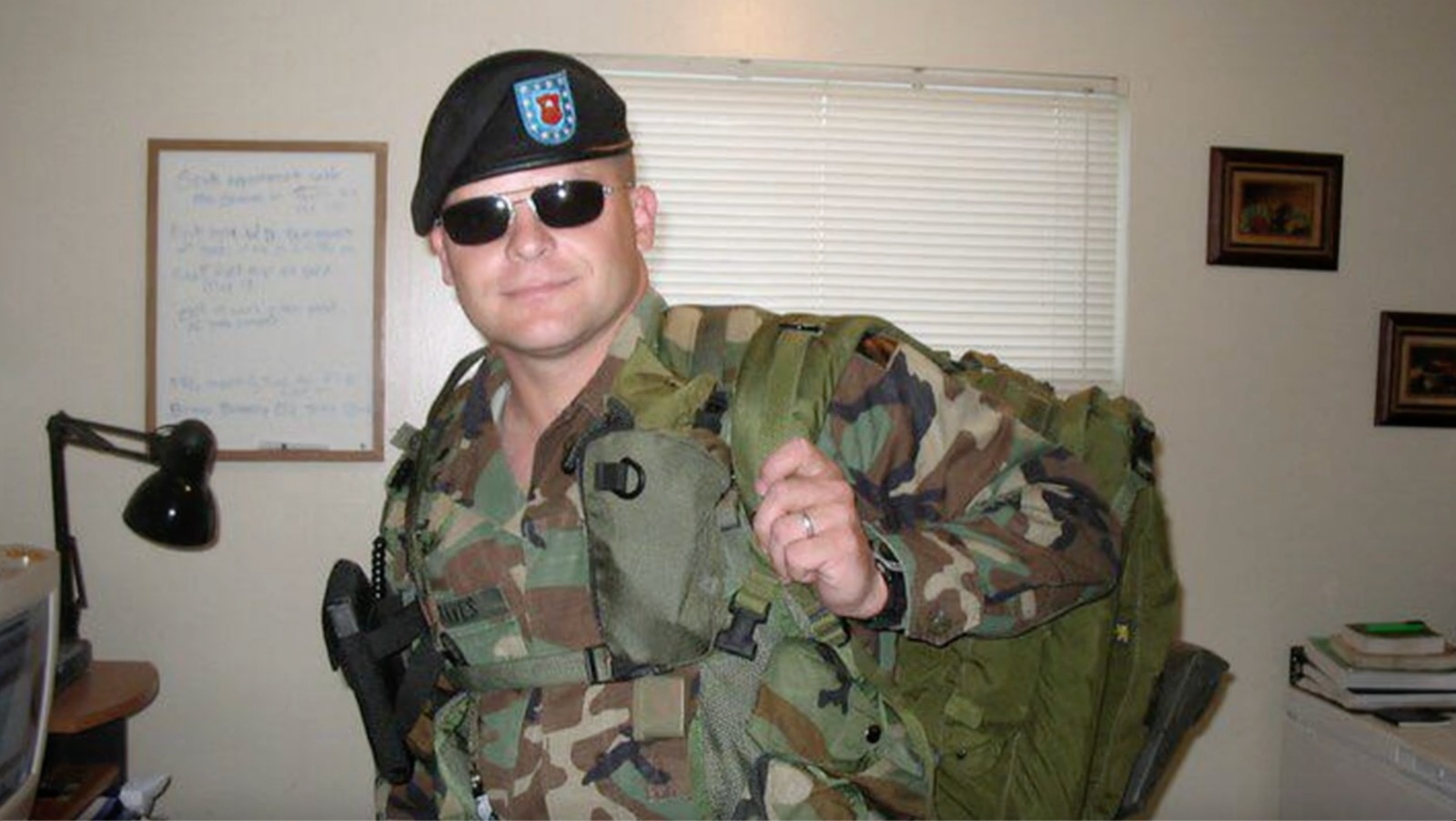 However, things seemed to be good when Scott was born in January 1998, and the couple even married in April 1999 when Jessica was pregnant with their second child, Cynthia. But the honeymoon period ended, with Chad resorting to violence and physical abuse. Jessica recalled how he beat her up so bad once in September 1999 that she reported him to the authorities. Chad was arrested and forced to attend mandatory court-ordered psychiatric help in an in-patient facility.
Jessica stated that the therapy and medication initially seemed to alter Chad's violent behavior, and she then became pregnant with their third child, Jody. However, she soon realized the change in Chad was temporary and became terrified about how she would ever escape from this marriage if she kept having children with him. Jessica recalled on the show how she crept behind his back and had a tubal ligation while he was out of town. She finally decided to leave him after a horrific August 17, 2001, incident.
According to Jessica, she had gone to meet her father and came home late to find a frustrated and angry Chad pacing the hallway. He immediately resorted to beating her in the living room, with Scott, then 3, trying to stop the abuse by positioning himself between his parents. Jessica alleged Chad tossed Scott and hit him before pulling out a handgun from a drawer, pinning her to the bed, and putting it inside her mouth. By then, Jessica had enough and escaped with the children the following day.
Despite her fear that her children would be abused by their father, she shared custody with him after the couple divorced. Jessica later remarried and lived in Suffolk, Virginia, with her new husband and family. However, Scott loved to visit his biological father and wanted to return to Mississippi. But he opted to live mostly with his grandmother after Jessica expressed apprehensions about him living with his abusive father. She didn't want Graves to stay with his father since she feared her ex-husband's temper.
However, Jessica was relieved when her son told her he would mostly stay with his grandmother. She recalled, "He said, 'I want you to be OK with it,' but I was never OK with it." After the investigators found Scott's body, Chad claimed he and his son had been quarreling, and at some point, Scott had hit him in the head. His wife, Stacey Graves, told the officers the fighting between the two men started in the bedroom and spilled into the living room. Chad alleged he and his son had struggled over a shotgun when it fired and fatally struck Scott.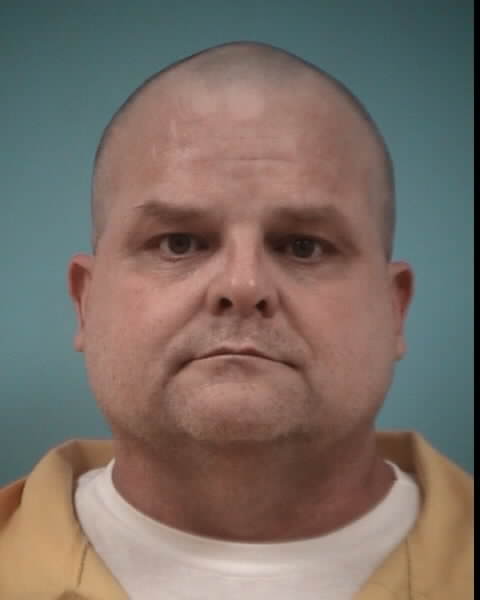 When the police arrived, Chad was standing outside the apartment and had blood on his hands and head. He was taken to a local hospital for treatment and later transferred to the Veterans Affairs hospital on the Coast. He claimed to be a disabled veteran and suffered from post-traumatic stress disorder. However, the officers arrested him two weeks later at the hospital on August 29. The police had found shotgun pellets embedded in the baseboard, and the blood spatter dismissed Chad's claim of self-defense.
Where is Joel "Chad" Graves Now?
At a preliminary hearing in 2018, Hattiesburg Police Detective Erik Herrin testified evidence showed Scott Graves was lying on the ground when he was shot by his father. A grand jury indicted Chad Graves on a charge of second-degree murder, but the charge was reduced to manslaughter during a plea hearing in March 2022. After pleading guilty, Chad was sentenced to maximum 20 years in prison and a fine of $10,000. He was also ordered to pay a $200 fee and bear all court costs. The 60-year-old is incarcerated at the Marshall County Correctional Center (MCCF). His tentative release date is set for September 2037.
Read More: Where Are Fraudsters Molly and Clayton Daniels Now?