Investigation Discovery's 'Murder In The Big Apple: No Good Deed' depicts how 31-year-old popular high school teacher Jonathan Levin was tortured and murdered inside his Columbus Avenue, New York, apartment in May 1997. His decomposed body was discovered by the authorities two days later, and the case became high-profile when it became known the victim was the son of an influential individual. If you're interested in knowing how the police solved the homicide and caught the killer, here's what we know.
How Did Jonathan Levin Die?
Jonathan M Levin was born to former Time Warner CEO Gerald M. Levin and Carol Needleman Levin in Manhasset, New York, on May 6, 1966. His parents divorced in 1970, with Gerald slowly ascending the ranks at Time Inc. and Time Warner. He played an instrumental role in turning Home Box Office into the cable industry's first national network. However, his successful career reportedly came at the cost of his relationship with his son, who lived with his mother and siblings in Manhasset on the North Shore of Long Island.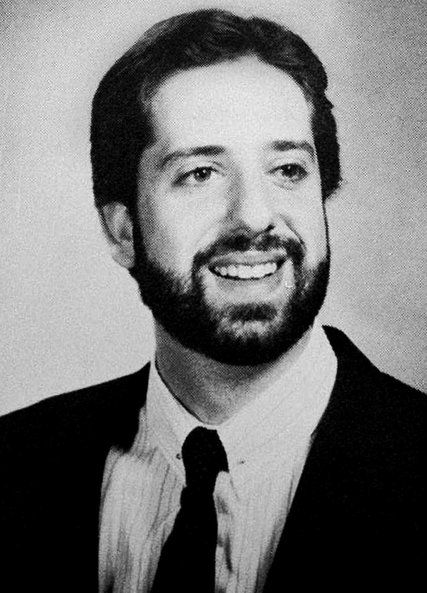 Jonathan received degrees in English and psychology from Trinity College in Hartford in 1988 and worked for a travel insurance company. Nurturing a passion for teaching, he landed a full-time teaching job at William Howard Taft High School in the Bronx after graduating with a master's degree from New York University's School of Education in 1995. A social worker, Lourdes Cuadrado, recalled, "He was very well grounded. He didn't talk down to the kids. He taught them poetry and would teach the kids rap, trying to get them interested."
Over the years, Jonathan's strained relationship with his influential father strengthened, though he still preferred a simpler life. According to the episode, he took his adopted stray dog, Julius, for a walk in Central Park, ate from roadside vendors, lived in his modest one-bedroom apartment at 205 Columbus Avenue amid piles of magazines and wicker furniture, and tended to the needs of his disadvantaged students. Reports claimed he took his students to Yankees games and sometimes treated them to dinner at restaurants in his neighborhood.
One friend and colleague, Matthew Dwyer, stated, "Jonathan wanted to be his own man. Although he was close to his father and respected and loved him a great deal, he didn't want to be known as his father's son." Hence, it was shocking when the 31-year-old popular and handsome teacher was found dead inside his apartment on June 2, 1997. His fully clothed body was lying facedown between the kitchen and living room, with his hands and feet bound with duct tape. He had been fatally shot once behind his right ear and stabbed in the chest after his death.
Who Killed Jonathan Levin?
According to the episode, Jonathan's colleagues grew concerned after he missed several appointments since May 31, 1997. Described as diligent and responsible, alarm bells began sounding when he did not attend a morning school conference on May 31, followed by missing several appointments throughout the afternoon. When the 31-year-old failed to show up for work again on June 2, several colleagues from Taft High School, including his former girlfriend and colleague, Cleo Tejada, stood outside his apartment and asked neighbors about him.
After failing to discern his whereabouts, the worried colleagues called 911 around 11:30 pm. Tenants downstairs reported hearing the scraping of paws on the wood floor above — the sound of a dog's nervous pacing — and the constant drone of a television. Officers responding to the call contacted Jonathan's friend and neighbor, Richard Veloso, to open the door since the teacher had given him an emergency key. After Richard opened the door and calmed an anxious Julius down, the police found Jonathan's body in the dark apartment.
According to police sources, there was no sign of forced entry, indicating the slain teacher might have been acquainted with his killer. Richard also told the officers the dog was locked in the bedroom, where it was usually unallowed. The medical examiner noted cuts on his torso and neck that showed he was tortured, and the investigators found a blood-stained knife at the crime scene. They also lifted a fingerprint from a roll of duct tape found inside his apartment. The officers located his wallet with the credit cards intact, except for his debit cards.
According to reports, his bank statements showed the killer used his atm card to withdraw $800 around 5:15 pm on May 30. The police believed Jonathan had already been killed by that time. They checked the bank's surveillance footage to find the video of the people using the slain teacher's debit card, but the footage was too grainy to identify who they were. However, they had a breakthrough when they checked Joanathan's answering machine to find a message left by an individual named Corey Arthur on the day he was supposedly killed.
While the police initially could not locate any student of the beloved teacher bearing the name Corey, they caught another breakthrough when the prints retrieved from the crime scene had a hit when run through the national database. According to the episode, the system showed it matched Corey Devon Arthur, a 19-year-old with former convictions for illegal drug possession. As the police began searching for Corey, a tip from an ex-girlfriend led them to a possible accomplice — Montoun Hart.
After Montoun was arrested and interviewed, he gave a handwritten confession where he implicated Corey in the murder. He said he tagged along with Corey after the latter told him he had recently come to know about his former teacher and mentor's influential and wealthy father. According to Montoun, the duo wanted to rob Jonathan, and Corey allegedly tortured him till he divulged his debit card code. He further claimed Corey shot Jonathan since the beloved teacher had seen their faces and could have had them arrested later.
Where is Corey Arthur Now?
A tactical unit of the NYPD arrested Corey from his grandmother's home in Bedford–Stuyvesant, New York, a week after Jonathan's murder. While he was charged with first-degree murder and robbery, the authorities brought second-degree murder and robbery charges against Montoun. However, Corey claimed during the subsequent police interviews and his 1998 trial that he and Jonathan had been hanging out in the apartment when two men ambushed them and murdered the teacher.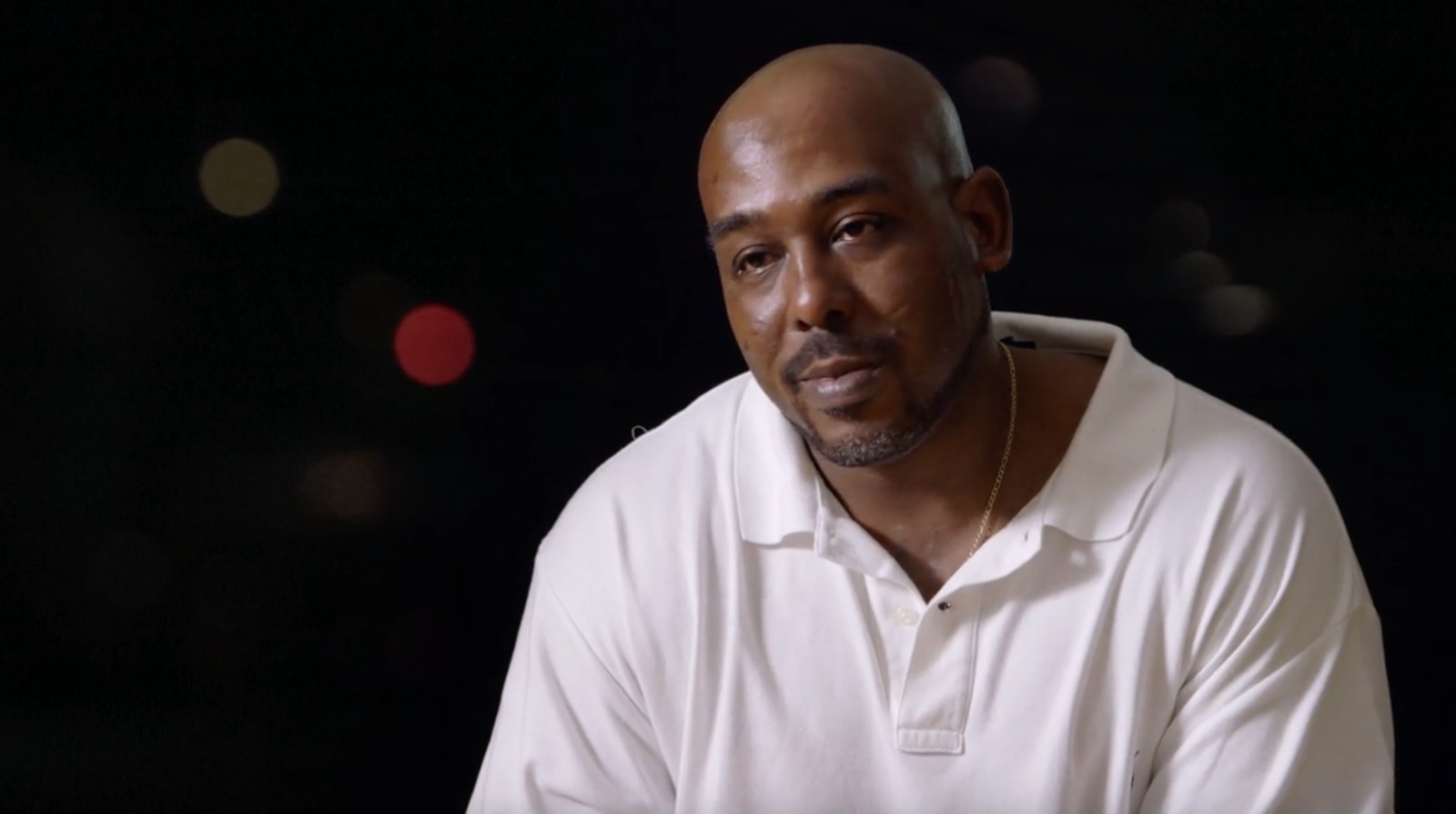 However, he refused to divulge the name of the perpetrators to date. Though the prosecution presented 70 witnesses, a jury convicted Corey of second-degree murder and first-degree robbery charges and sentenced him to 25 years. Montoun was absolved from the crime, with his defense successfully arguing he confessed to the crime while drunk. He was later arrested in late 2020 for running a gun trafficking ring. According to court records, Corey, now 45, is incarcerated at the Federal Correctional Institution, Otisville (FCI Otisville). His earliest release date is in February 2024. Montoun
Read More: Noor Almaleki Murder: Where is Faleh Almaleki Now?