Netflix's 'Robbie Williams' peels the layers of the titular singer's life, giving the audience an unfiltered look into the ups and downs that he faced in his personal and professional life. Williams found success at an early age, but it also took a toll on him, as he struggled with fame while taking care of his mental health and fighting an addiction. His tumultuous journey brought a lot of people in and out of his life, but some stuck around for much longer. Josie Cliff was one of them.
Though always staying in the shadows, she played an important role in Williams' journey and was an essential part of his team, which couldn't have functioned without her. Outside of William's circle, Josie Cliff has charted an illustrious journey, making a name for herself in the entertainment industry.
Josie Cliff is Now an Emmy Winning Producer
Josie Cliff resides in Beverly Hills, California, with her husband, Lee Lodge, whom she married in September 2003. They met while working for Robbie Williams. She worked as his personal assistant and later his manager while Lodge produced the singer's live shows. Their wedding took place on a clifftop facing the Pacific Ocean in Malibu, California. Considering both of their professional relationship with Williams, he sang a mix of his several hits at their wedding.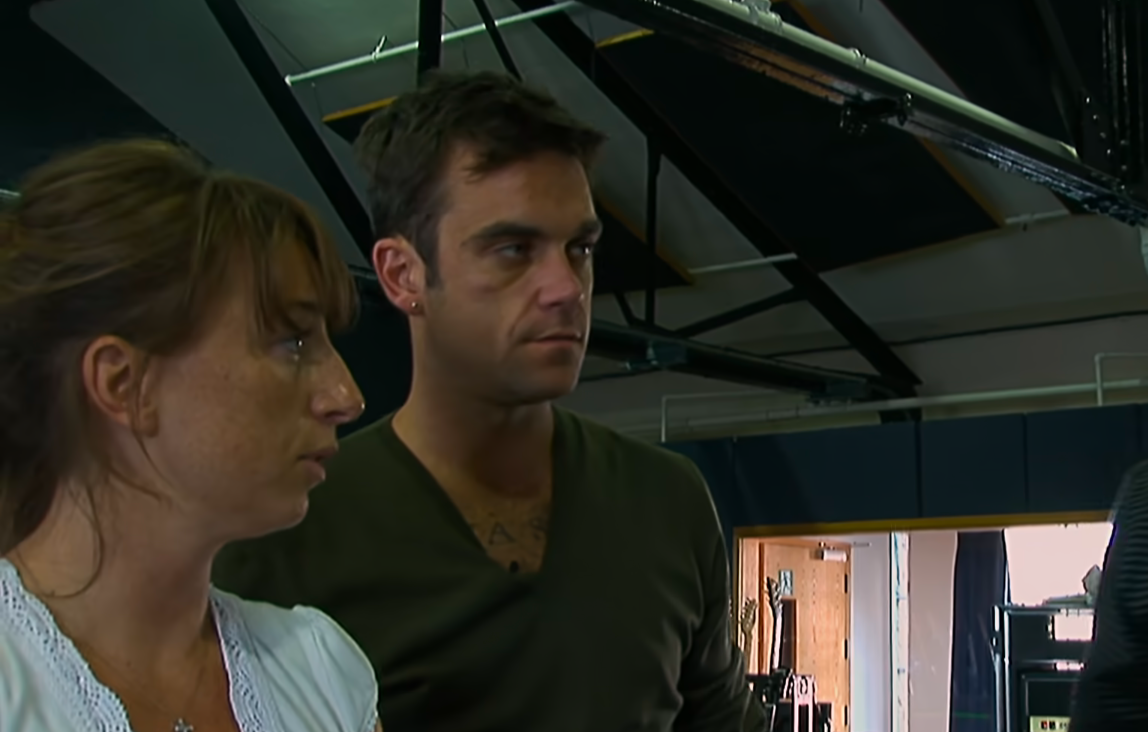 Cliff worked for Williams until 2014, following which she left the music industry and focused on television. She became a part of 'The Late Late Show with James Corden' and remained with it until its final episode in 2023. She is a three-time Emmy Winner for her work as the supervising producer of 'The Late Late Show' and 'Carpool Karaoke Prime Time Special.' Additionally, she was nominated nine times.
Apart from working with Williams as his assistant, she also produced his shows like 'One Night with Robbie Williams,' 'Robbie Williams Live at Knebworth,' and 'Robbie Williams: Live in Tallinn,' among others. Williams considered her one of the most important people around him and a good friend. Due to the singer's battle with addiction and his faltering mental health at the peak of his career, Josie Cliff had the work cut out for her. While it was challenging, she has called it a "privilege" to work with Williams.
Reportedly, Cliff planned and executed every aspect of William's professional life and sometimes took care of some personal issues as well. Her job required her to be on call at all times, and it was her job to make sure that Williams was present for all his engagements and responsibly so. In the docuseries, Cliff is a constant presence in the background and is seen discouraging Williams from using steroids, citing concern for his well-being.
Since parting ways with Williams, she has built quite a career for herself, but unlike the pop star and other celebrities she has worked with, Cliff has enjoyed her privacy, being more active as a behind-the-scenes figure. Due to this, not much is known about her personal details. Considering the field she works in and that she has witnessed the detrimental effects of fame, it makes sense that she'd want to stay away from the limelight and keep her private life away from the public.
Read More: Jonny Wilkes: Where is Robbie Williams' Best Friend Now?