NBC's 'Dateline: The Streets of Laredo' features the story of convicted American serial killer, Juan David Ortiz, found guilty of murdering four victims in Laredo, Texas, in early September 2018. Working as a Border Patrol agent, the Navy veteran targeted sex workers because of his confessed disdain toward them and viewing his slaying as a means of trying to "clean up the streets" of his South Texas hometown. If you wish to learn more about the case, here's what we know.
Who Is Juan David Ortiz?
Juan David Ortiz was born on May 22, 1983, grew up in Texas, and enlisted in the Navy on July 5, 2001 — a little over a month after his 18th birthday. He became a combat medic and served in the Navy for about eight years, including three with the 1st Marine Division based at Twenty-Nine Palms, California. The Navy veteran left the military in 2009 and became a Border Patrol agent — like many others in Laredo in deep south Texas. Reports stated he had also sought other jobs in law enforcement, including the San Antonio Police Department (SAPD).
San Antonio television station KSAT obtained letters that showed the SAPD had approved Juan for a "beginning position" and a place at its academy. However, he turned the offer down two weeks before his official retirement from the Navy. In a letter addressed to the Department, Juan wrote, "I have chosen to pursue a career with the Department of Homeland Security following the advice of family and friends." He explained his choice by claiming he had been offered two incentives and would start at a higher pay grade.
Juan also added his new job allowed him to count his eight years in the military toward the 20 years he needed to retire with benefits, including a lifetime pension. However, Customs and Border Protection — the Border Patrol's parent agency — declined to comment on his letters or the perks he was promised to join. He joined the agency in August 2009 and was first posted in the tiny town of Cotulla before being transferred to Laredo. He rose to a supervisory position while obtaining a master's degree in 2013 from St. Mary's University in San Antonio.
According to reports, Juan and his wife purchased their home in Laredo in late 2017 and raised two children. He appeared to be living a typical suburban life in a subdivision where rows of new homes stand next to fields of desert brush. Neighbors waved at him as he came and went — an ordinary man until he grabbed national headlines as a deranged serial killer targeting sex workers. Court testimony established all his victims were part of Laredo's drug and prostitution underworld and knew him.
Juan killed Melissa Ramirez, 29, on September 3, 2018, and Claudine Anne Luera, 42, on September 13, 2018. He also murdered Guiselda Alicia Hernandez, 35, and Janelle Ortiz, 28, both early on September 15, 2018, shortly before Texas Department of Public Safety troopers arrested him. The officers had been tipped off by one of their colleagues, who had been approached by a frantic Erika Peña at the Stripes Circle K gas station and convenience store on September 14. She identified herself as one of Juan's victims who escaped from gunpoint.
Where Is Juan David Ortiz Now?
Erika relayed all information to the office, naming the perpetrator as David and providing the make and model of his car. Troopers spotted Juan's white Dodge pickup parked in front of the same Stripes Circle K store and attempted to arrest him when he exited the building. In a bodycam video played during the trial, the troopers could be heard ordering, "Stop right there! Stop, stop, stop, get on your knees. We have a positive ID that this truck is matched with two murders." When asked whether it was his vehicle, Juan responded, "Yeah."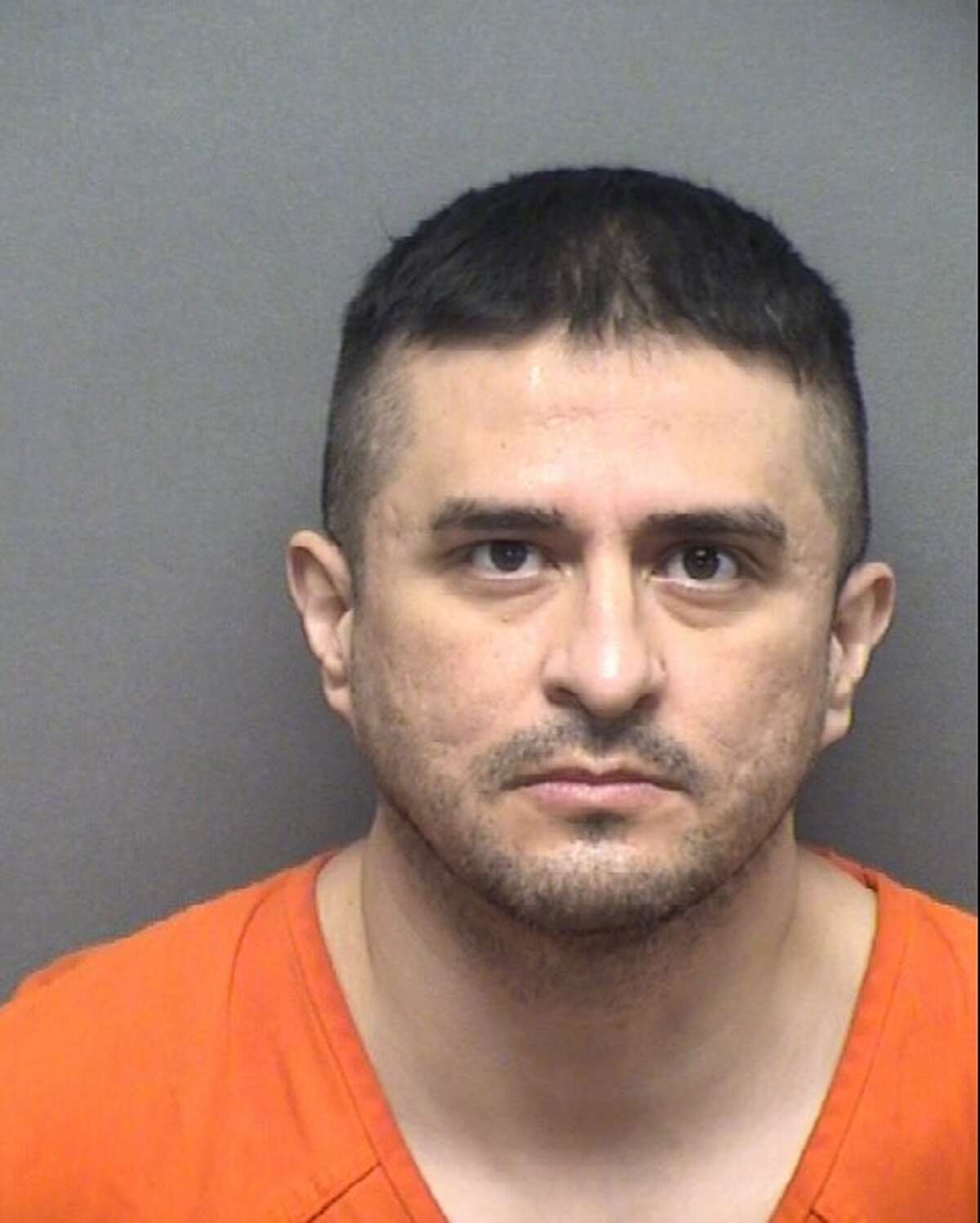 However, he told the troopers they were "freaking him out" before fleeing from the scene. DPS troopers, the Webb County Sheriff's deputies, the SWAT team, and Laredo police pursued him. They chased him to a nearby vacant property beside a parking garage next to the Ava Hotel and narrowed their search to each floor. When the law enforcement officials reached one of the top floors of the parking garage, they saw Juan crouching near a black pickup and arrested him around 2:00 am.
Juan, then 35, was held on a $2.5 million bond and was charged with four counts of murder and one count of aggravated assault with a deadly weapon and unlawful restraint. Court documents showed he confessed to assaulting Erika and the slayings of four other people during an interview at the sheriff's station. He even disclosed the location of the bodies of his last two victims to the officers. He was indicted on one count of capital murder, aggravated assault with a deadly weapon, unlawful restraint, and evading arrest in early December 2018.
The District Attorney's office announced they will not seek the death penalty against Juan on October 5, 2022. Despite providing a detailed taped confession to law enforcement about killing four victims, he pled not guilty to all charges on January 11, 2019. His trial began in late November 2022, and the prosecution upheld his confessed disdain for sex workers as his motive. He was convicted of all four murders and sentenced to life without parole on December 7, 2022. The 40-year-old is serving his sentence at the W. F. Ramsey Unit.
Read More: Erika Peña: Where is the Survivor Now?