NBC's 'Dateline: The Family Secret' describes how Judy Gough, a mother of three, enlisted the help of her children to murder her former husband, Lloyd Ford, in their Boise, Idaho, home in 1980. However, her daughter could not keep the secret and eventually confided in another individual about the terrifying events she had witnessed when she was 12. So, how did Judy kill Lloyd, and how was she finally caught after nearly three decades? Let's find out.
Who is Judy Gough?
Judy Gough was twice divorced and had three kids from her previous marriages when she met Lloyd Ford in Boise in Ada County, Idaho, in the early 1970s. He was married then and had three children when he began courting her. As a result, Lloyd's first marriage ended, with his former wife shifting back to Nebraska, and he married Judy in 1973. According to the show, the newlyweds lived on the 4700 block of Clark Street in Boise, where he drove long-haul trucks, and Judy worked as a hairstylist.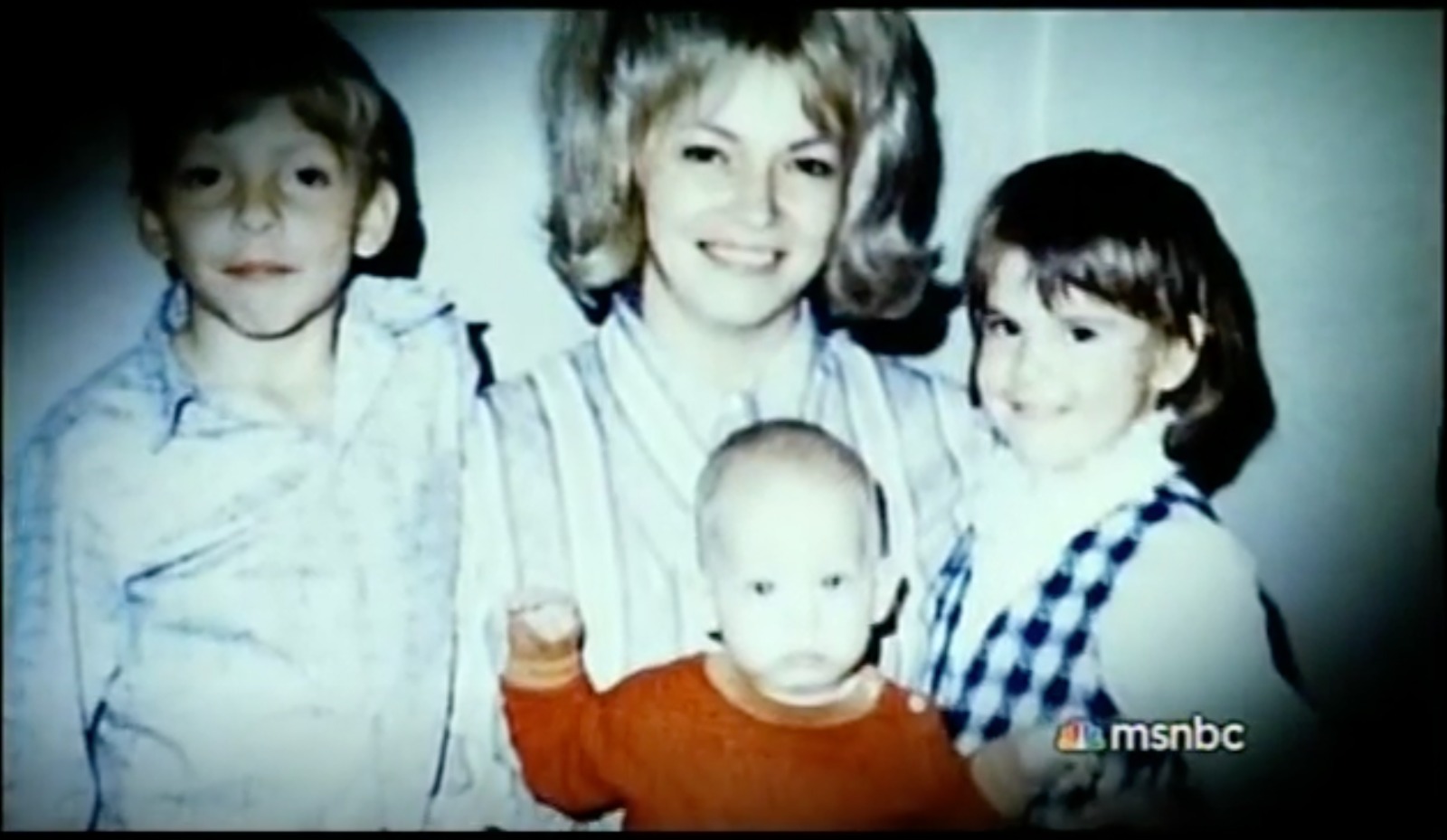 Lloyd's children, including his two daughters, sided with their biological mother and moved back to Nebraska with her. Meanwhile, his youngest child, Tommy, lived with him, Judy, and her three children, including Kimberly Wright. The show depicted how Judy and Lloyd married, divorced, and remarried, pretending to live a "Brady Bunch" life. They joined the Shriners, went bowling, and planned fishing trips.
In 1980, 20-year-old Sandy Burke — Lloyd's eldest daughter — went off to college and regularly called her father every week until one day, Judy picked up the phone and told her father was not there. She called several times over the week, but he never answered. Suspicious, Sandy had her biological mother contact Judy, and the latter told her Lloyd had run off with another woman. The family searched for him and even employed a private investigator but could never find him except for receiving unverified updates.
Eventually, the family was devastated to learn what happened with Lloyd when Kimberly finally revealed to her employer the horrible secret she had been keeping all these years. Judy had drugged her former husband, shot him dead with a rifle, and buried him under the front porch with the help of her young children in 1980. Kimberly said her mother was cooking dinner one night in 1980 and casually asked, "How would you like it if Lloyd was gone?"
The daughter alleged that Judy emotionally manipulated her and took advantage of her young age and naivety to make her help kill Lloyd. Kimberly said how her mother exploited her emotions, saying, "Wouldn't it be nice if he wasn't here? And, you know, we could be together. Just you guys and me, and wouldn't that be nice?" Over the next few days, Judy pestered her 12-year-old daughter, listing Lloyd's various faults. The latter recalled, "And each day it was a little more revealing, until finally she just blurted it out, "What would you think if he was dead?'"
Where is Judy Gough Now?
Kimberly added, "And then she (Judy) said, 'What if I killed him?'" Judy allegedly presented various scenarios to Kimberly about how she might execute her murder plot, and the 12-year-old, desperate for her mother's attention and approval, went on with it. She never questioned Judy when she asked her to buy sleeping pills from a store, never stopping her as she saw her mix crushed capsules in Lloyd's food, silently obeying her when she asked her to clean the trunk the following day.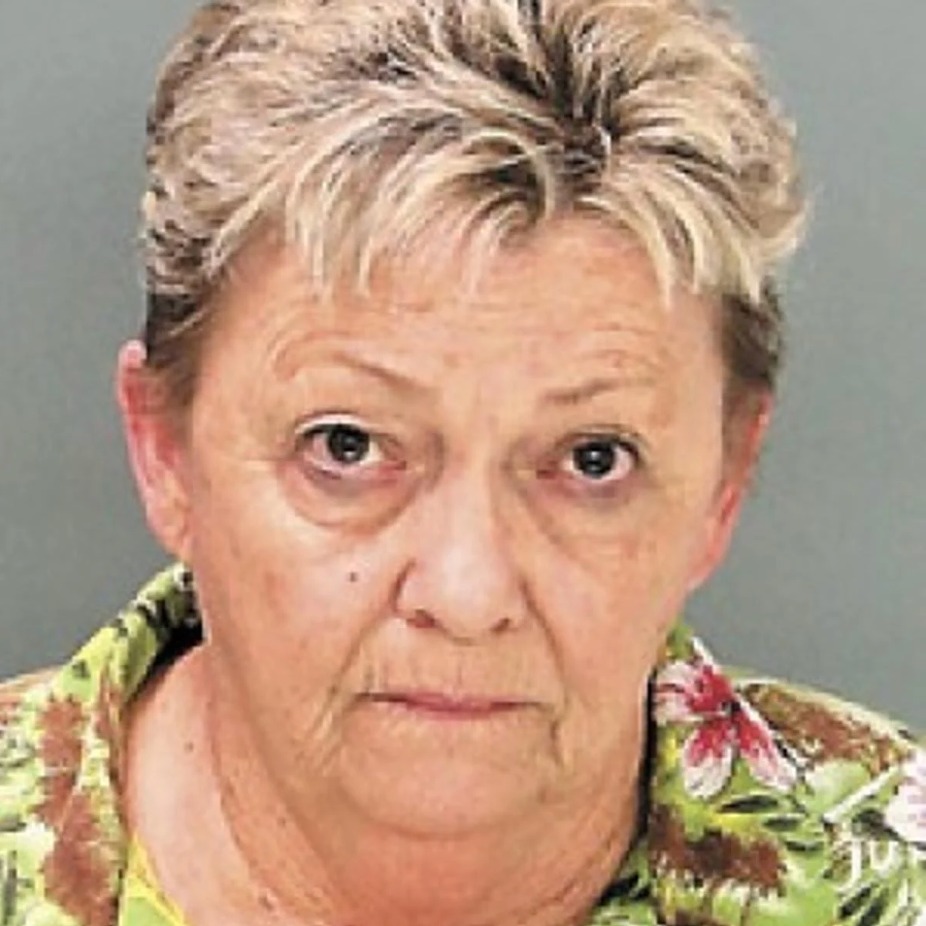 However, Kimberly refused to pull the trigger on her instruction and instead covered her mother's ears as she shot an unconscious Lloyd dead in their bedroom. Judy bundled the body inside the trunk, with the help of her daughter, before putting it under a stack of boxes. She then rented a carpet cleaner and scrubbed the blood off the floors and walls. Judy initially enlisted the boys' help to dig a hole in the backyard, telling them about planting a cherry tree before changing her mind. But she eventually buried the body with the help of her son, Shane and Kimberly.
A few months later, Judy freaked out and asked the siblings to dig up the remains. When they dug up the trunk, the horrifying smell and partially decomposed remains made her change her mind, and she instructed the children to bury it again. Judy also manipulated them by making her promise they would keep it a secret. Kimberly alleged that Judy exploited their emotions — "Hundreds and hundreds of times she reassured me that, you know, 'I'll go turn myself in if it'll make you better.'"
Judy filed for divorce and inherited Lloyd's possessions, including the house, with him absent from the court hearing. Less than a year later, she married Tom Gough in 1981. Life continued, and Judy sold the house on Clark Street to her youngest son around 15 years after the murder. After Kimberly confessed to her boss in 2007, he contacted the authorities, and they enlisted her help to trap her mother. Judy seemed suspicious initially and even asked whether it was a setup phone call.
Nonetheless, Kimberly assured Judy, and she eventually made several incriminating statements on the phone. The police finally identified ten of her family members who knew the secret. Yet, due to a statute of limitation, only Judy was arrested on September 28, 2007, and charged with first-degree murder. She refused to cooperate with the authorities and immediately lawyered up. Later, she struck a plea deal with the prosecution and confessed to second-degree murder, with the prosecutors dropping the felony weapon charge.
According to Judy's confession, she was sitting on the bed with her gun when Kimberly shouted, "Do it, do it, do it. Just do it." She also alleged Lloyd was abusive, though his children dismissed the allegations as false. Judy's defense counsel claimed she faced severe domestic abuse and mentioned an alleged mental illness. Regardless, the judge sentenced her to ten years in Pocatello Women's Correctional Center in March 2009. Now in her 70s, Judy Gough presumably lives away from the public eye after serving her stipulated prison term.
Read More: Kimberly Wright: Where is Judy Gough's Daughter Now?