Episode 210 of Oxygen's 'New York Homicide' covers the shocking and brutal murder of 29-year-old Julio Rivera, who was murdered in Jackson Heights, New York, in the 1990 4th of July weekend. What followed was a never-seen-before sense of solidarity from New York's LGBTQ+ community for one of its members as hundreds of activists marched the streets until the killers were caught. If you're interested in knowing more about the case, including the perpetrators' identities, we've you covered. Let's dive in then, shall we?
How Did Julio Rivera Die?
Julio Rivera was a New York-born Puerto Rican from the South Bronx and the youngest among six siblings. He grew up in an environment characterized by the absence of care, primarily due to his ailing mother and a father who, being a baker, was scarcely present. Consequently, Julio dropped out of school in the seventh grade before venturing to Manhattan in his teenage years. There, he encountered a series of wealthy older men who introduced him to the theater, gourmet cuisine, high-quality wines, fashionable attire, cocaine, and the vibrant club culture.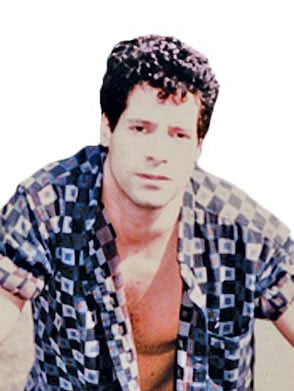 Julio's cousin, Patricia Dunlea, recalled, "Julio was polite, well-spoken, and intelligent. He was handsome, really handsome. When he walked into a room, he had beautiful glassy brown eyes." She stated how they grew up in a needy family "rich in acceptance." Patricia added, "We would have birthday parties, Christmases and Thanksgivings, and Halloween parties. Many times, there was a man dressed as a woman, and that was cool … and it didn't even cross our minds that that might be a problem – until it was."
Julio's sister, Josie Rivera, stated her brother "liked the best of everything" and had gotten used to fine things — "Armani suits, crystal, the best colognes." She continued, "Once he saw the good side of life, he could never return to where he came from." A former lover and longtime friend, Alan Sack, also recounted how Julio came off as "very Latin, very macho." He said, "Julio was very proud. It took a long time before he let anyone get close and see his softer, sensitive, campy side." Julio settled in Jackson Heights — a culturally diverse community — in 1990.
In July 1990, Julio was a 29-year-old bartender working at the Magic Touch gay bar. Alan noted how they parted ways around 3:00 AM on July 2 after bidding each other goodbye at the intersection of 78th Street and 37th Avenue. He recalled walking home with a friend around 20 minutes later when he heard a bystander shouting that a few people were murdering someone at the PS 69 schoolyard. Alan and his companion rushed to help and were shocked to find the victim of the attack was their buddy, Julio.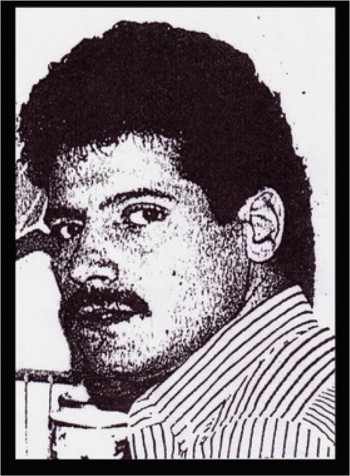 Alan's companion ran to call 911, and an ambulance arrived at the scene within minutes. The emergency responders rushed Julio to the nearby Elmhurst Hospital Center, where he, unfortunately, succumbed to his injuries. His autopsy report indicated he had suffered extensive blunt-force trauma to his head and face from a claw hammer and wrench. Moreover, the victim's body exhibited cuts and scratches caused by an assault involving glass shards. However, the fatal wound was a single stab wound to the back that punctured his lungs.
Who Killed Julio Rivera?
Julio's toxicology report showed he had cocaine in his bloodstream, and the investigators from the 115th precinct immediately pursued a drug angle. His friends and family members refused to believe he was killed while trying to buy drugs. Josie explained, "He would never buy on the street. He had connections and could get anything he wanted by phone." However, the investigators stated PS 69 and its surrounding area were on their radar due to its high crime rate and drug activities. Hence, they hypothesized Julio was another of its hapless victims.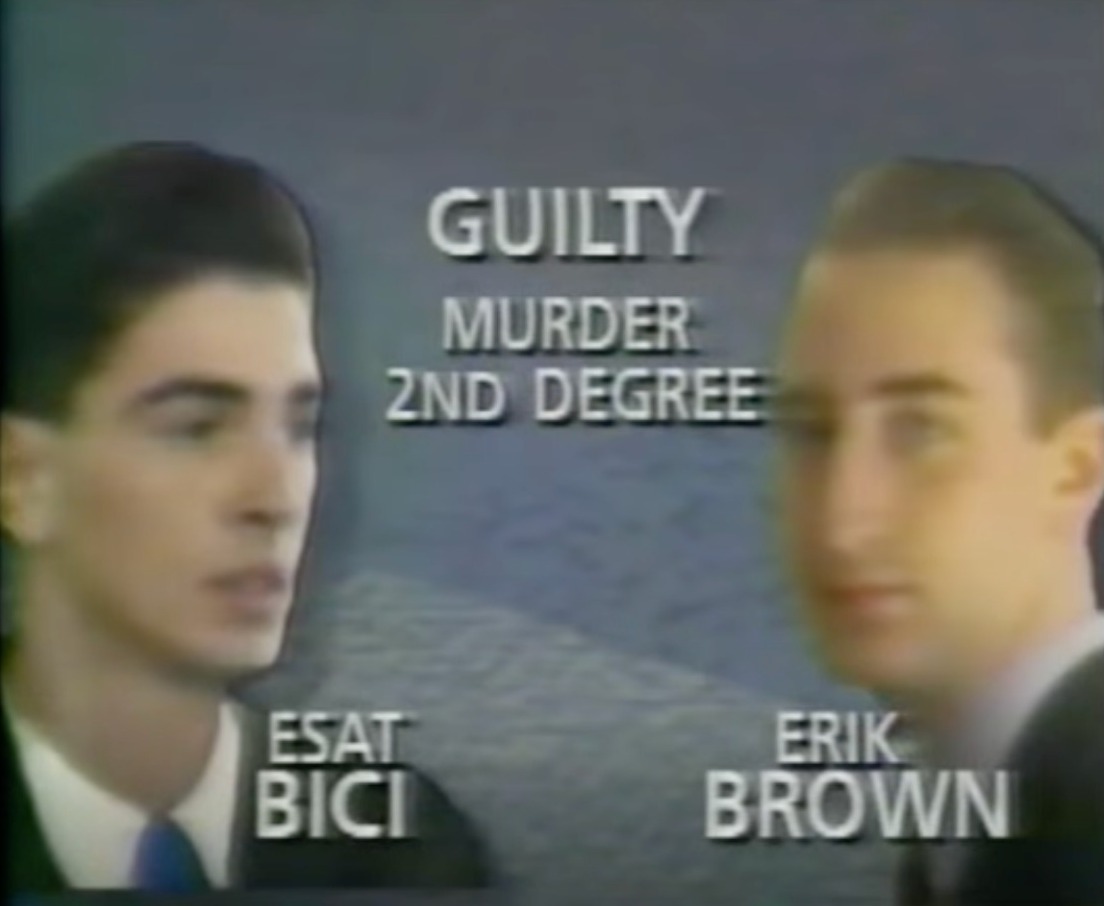 With no further leads or suspects, the investigators stayed put to the drug angle and refused to pursue other avenues. Frustrated with the alleged inactivity, Alan contacted Matt Foreman, the erstwhile executive director of the NYC Anti-Violence Project. The non-profit organization was the sole voice against hatred toward the LGBTQ+ community back then, and they wrote several letters to the 115th precinct seeking updates. They urged the police to look into the hate crime angle, citing the overkill, but to no avail.
Angry with the authorities' alleged indifference, Alan and Matt called for a march from the LGBTQ+ community on August 18, 1990, and received an overwhelming response. Hundreds marched the streets of Queens, demanding justice for Julio, and stormed the erstwhile mayor David Dinkins' mansion two months later. Finally feeling the hit, the authorities stepped up, and former Lt. George Bird was assigned to the case. He relentlessly followed every lead until a witness came forward in December 1990, claiming he had seen the alleged killers.
The witness, Tony Aries, was a sex worker working the 78th Street corner when he saw a man talking with Julio a little after 3:00 AM on July 2, 1990. Returning to the spot a few minutes later, he noticed that individual running with two more men, who clutched a wrench and a claw hammer — the possible murder weapons. The police were interested as Tony described two were skinheads wearing Doc Martens boots. Based on this information, Lt. Bird went undercover to learn the identities of the three men — Erik Brown, Esat Bici, and Daniel Doyle.
Where is Daniel Doyle Now?
Well-known in their neighborhood, the three alleged perpetrators were members of a street crew called DMS — the Doc Martens Skinheads — named after the shoe brand favored by its members. The gang was a living embodiment of the mindless prejudice and violent rage that ran loose on the streets of New York. While Erik, Esat, and Daniel tried to hide their identities by changing their appearances, Tony identified them from a picture line-up without difficulty. With multiple witnesses identifying them, the investigators still needed at least one confession.
While 21-year-old Erik and 20-year-old Esat immediately lawyered up, Daniel, the son of a retired NYPD investigator, decided to come clean. Daniel, then 21, testified the other two had been drinking heavily at a party at his house on July 2. After the party winded down, he told Esat, "I would like to beat some people up, stretch some people out." Armed with a knife, a claw-hammer, a wrench, and a beer bottle, they looked for drug dealers, addicts, or homosexuals and stumbled upon Julio. Daniel added he had fatally stabbed Julio "because he was gay."
In exchange for testifying against his accomplices, the prosecution dropped Daniel's second-degree murder charge and allowed him to plead guilty to first-degree manslaughter. Even though he was the ring leader and confessed to delivering the fatal stab wound, the court handed him the lowest sentence of the three perpetrators — 25 years in prison with parole possible after 100 months. Now in his mid-50s, he had served his sentence and led a private life away from media attention.
Where Are Erik Brown And Esat Bici Now?
Based on Daniel's confession, the prosecution alleged the three intentionally selected the intersection of 78th Street and 37th Avenue since it was known as a "gay cruising area." Erik and Esat's late 1991 trial was the first hate-crime trial in New York and ended with the jury convicting both of second-degree murder and handing them life sentences. An appeals court overturned their convictions in 1995, but Erik pled guilty to first-degree manslaughter and agreed to testify against Esat before the case again went for retrial.
Erik, now in his mid-50s, has also been released after serving his stipulated sentence. Meanwhile, Esat, free on $350,000 bail, never appeared for another court hearing and fled to Tijuana, Mexico. The New York City Gay and Lesbian Anti-Violence Project posted a $10,000 reward for information leading to his arrest. Yet, reports stated the 30-year-old was found killed in a drug-related shooting on October 2, 2002, with his fingerprints verifying his identity.
Read More: Enrique "E.J." Delos-Reyes Murder: Where Are Justin White and Dominique Stevens Now?