Investigation Discovery's 'Evil Lives Here Scratch My Murderous Itch' chronicles the gruesome murder of Justin Adrian Kiernan of San Bernardino, California, in December 2018. The killer's father reminisced on the show about how his son had a disturbing childhood and had shown violent behavior from the beginning. The episode takes the viewers through the perpetrator's dark psyche growing up. So who killed Justin, and how did he die? Let's find out.
Who is Tyler Borg?
Tyler Catlin Borg was born in Fontana, California, to Eugene Borg in 1986. The latter reminisced on the show about how his son had been a troublesome child from the very beginning. A profoundly religious man, Eugene, claimed he saw instances of evil in his young son but believed he would be strong enough to resist those sinister forces. The hapless father narrated numerous examples of how Tyler spelled trouble since he was very young, yet he initially dismissed them as his son's mischievous side.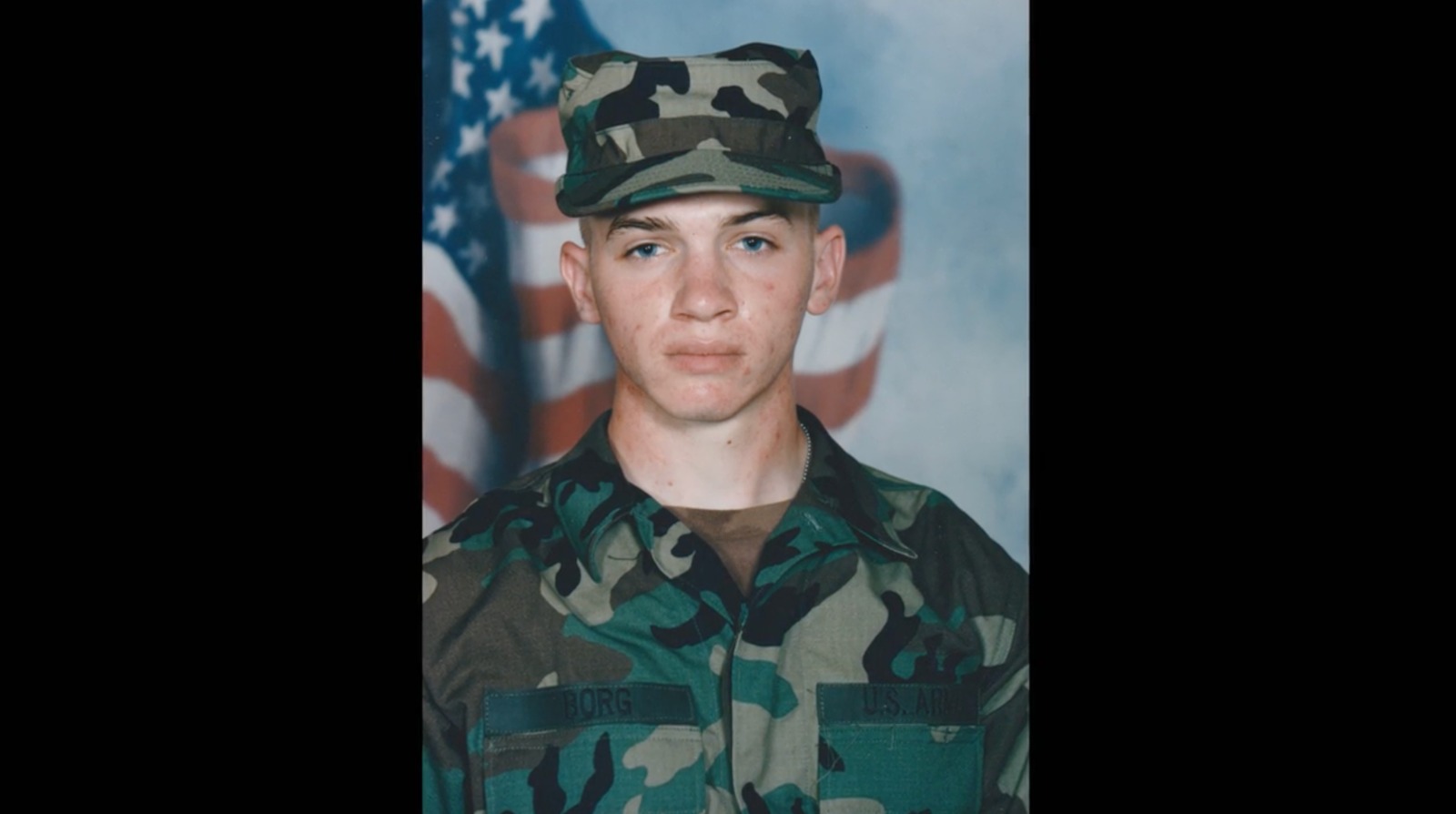 Reminiscing on the show, Eugene talked about how he was home one night, babysitting his young son while his first wife had gone out. He was working at his desk when he heard noises of things falling and rushed to investigate to find the kitchen in disarray. Tyler had thrown everything off, dumped food on his toys, and scribbled on the kitchen table. Albeit, what Eugene found the most distressing was that the boy had poured milk into his aquarium and killed one of the fish. Despite asking him not to harm the creatures again, Eugene returned from work one day to find his son had killed the other fish by frying it in the aquarium.
Besides, Eugene recounted another disturbing incident where he found his young son standing in the backyard, foam dripping from his mouth, as he muttered evil words about Jesus. While the incident was very unnerving, the worried father made some personal amends and was happy to discover Tyler never to utter those words again. However, as the latter reached his teens, he grew unduly rebellious and started to push back Eugene's parental authority.
Tyler's father narrated how his son had always been prone to violence – from chasing away his elder sister's boyfriend with a cleaver to displaying a knife when he tried to force him to accompany his family to the church on Sundays. He used to miss a lot of classes, and his concerned parents sought help from psychiatrists and friends who advised them to throw ice-cold water on him if he refused to get ready for school.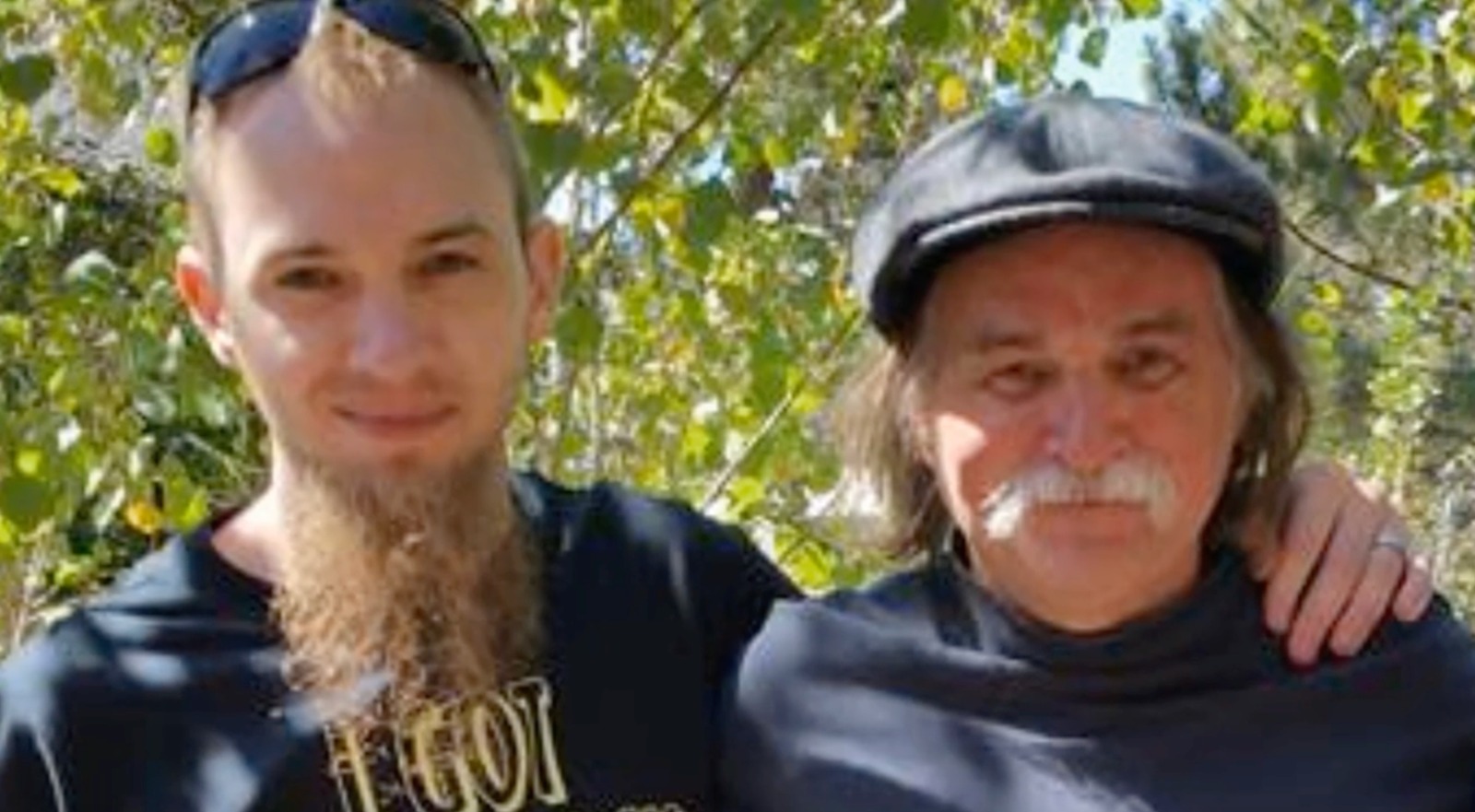 Eugene further claimed that Tyler threw a pocket knife at him when he poured water on him when he declined to go to classes one morning. Fortunately, the blade missed him and hit a wall, and the father was forced to call the police on his son. But Tyler was smart enough to escape before the officers arrived and returned home late that night. A helpless Eugene just hoped his son would become responsible after learning about the consequences of his deeds.
How Did Justin Adrian Kiernan Die?
As Tyler's rebellion started manifesting in disturbing forms, Eugene had to call the police home several times and have him detained. He used to write threatening letters to the latter and his first wife, taunting his father about hiding a weapon inside the home to kill him and writing a disturbing poem to his teen ex-girlfriend when she broke up with him. Multiple trips to counseling and behavioral centers also did not change his behavioral pattern, and Eugene was relieved when an 18-year-old Tyler joined the army.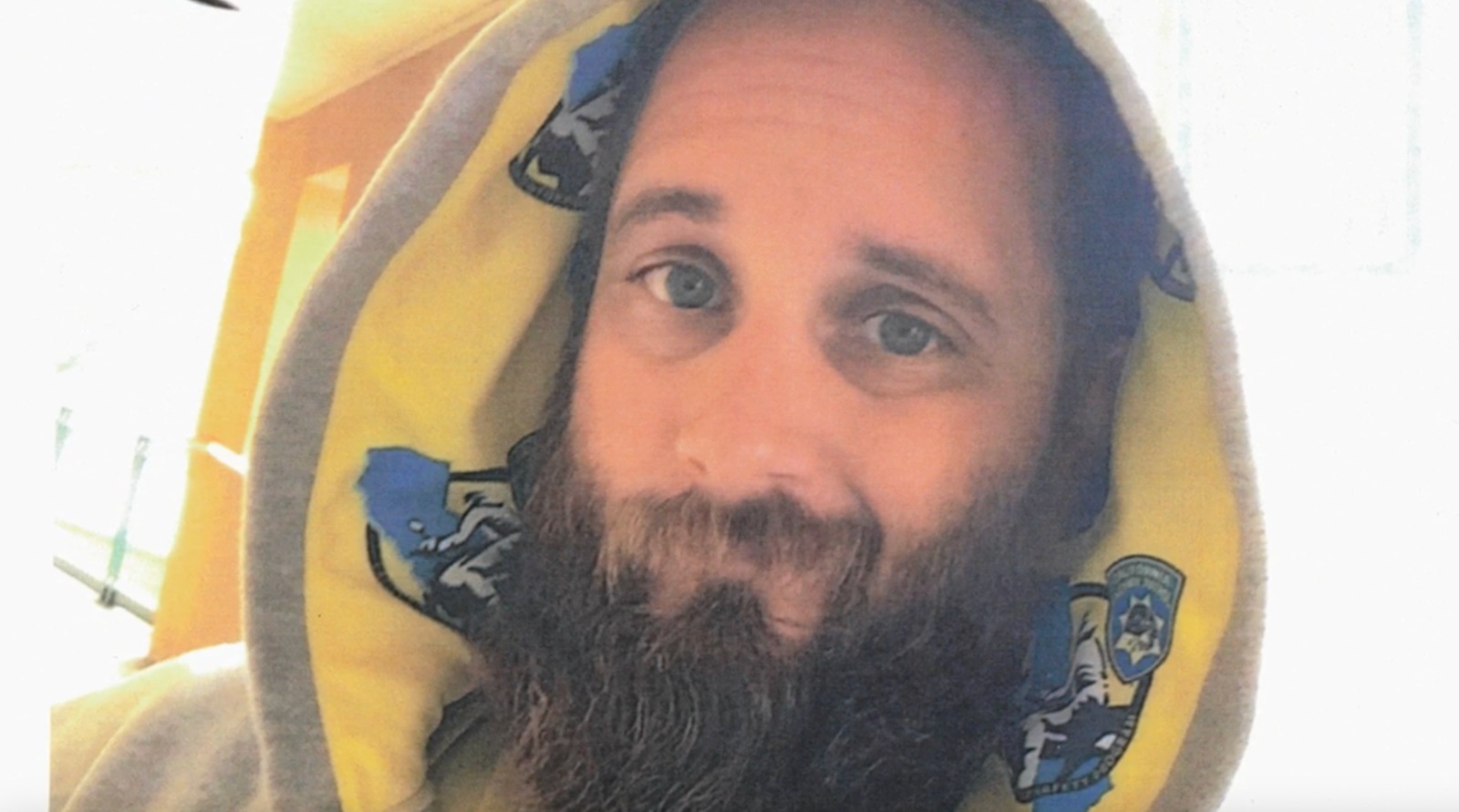 According to Eugene, when Tyler returned from the army, he seemed to be a changed man and was much easier to live with. But he quickly discovered that "the evil side" of his son had not been completely exorcised. Eugene recounted how in 2010, he saw one of the most violent sides of his son when he witnessed him and his friends beating up his sister's boyfriend. When Eugene tried to intrude, Tyler allegedly pinned him against the wall and repeatedly punched the wall, scaring the wits out of him.
Eugene stated that Tyler got married to Caroline on July 4, 2015, and moved out of the house, and he hoped his son might finally have changed. She was reportedly the "love of his life," and he cleaned up his act. In addition, Tyler even joined a computer firm and was making good money. Sadly, all was not well in their marriage, and court documents show how Caroline (identified in court documents only as "C.M.") initiated contact with her ex-boyfriend, Justin Adrian Kiernan of San Bernardino, in December 2018.
Tyler became suspicious about his wife's whereabouts and regularly confronted her. Although, court documents stated that "C.M. and Justin Kiernan continued to exchange text messages. The messages became sexual in nature." However, Tyler found out about the texts and emails and took away Caroline's cell phone on December 22, 2018. According to news reports, he told his wife their marriage was over, yet he continued communicating with 31-year-old Justin through her mobile phone.
Tyler convinced Justin that Caroline wanted to meet him near her parent's house in the 7800 block of Virtue Vista Drive, near Paisano Way, that night. When Justin showed up at the spot, he rushed out with a 9mm semiautomatic pistol and fired five shots inside his blue Kia sedan. According to police reports, two bullets struck Justin – one in his upper back and the other in the back of his head. He was rushed to the Riverside Community Hospital, where he succumbed to his injuries shortly after.
Where is Tyler Borg Now?
There were several witnesses of the shootout, and the Riverside County Sheriff's Department's officers were quickly directed to Tyler. He had fled the scene and drove to Hemet, where he was arrested without incident by the officers within a few hours of the shootout. He was held without bail and found guilty of first-degree murder.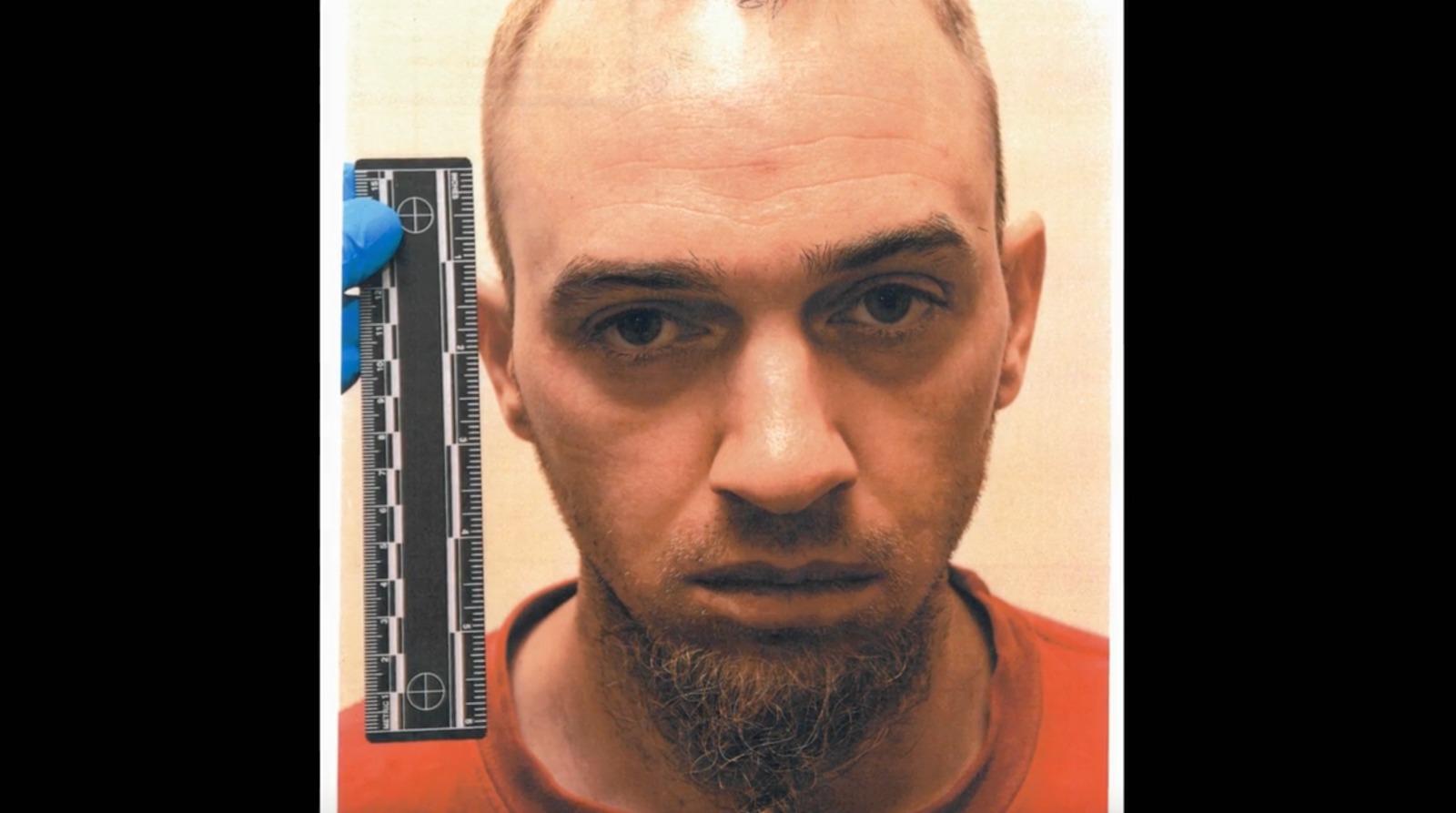 Tyler was also convicted of lying in wait lying in wait and a sentencing enhancement for using a gun to inflict great bodily injury. He was sentenced to life in prison without the chance of parole in September 2021. As per official court records, the 36-year-old is serving his sentence at the Ironwood State Prison in Blythe, California.
Read More: Anna Creamer Murder: How Did She Die? Who Killed Her?