In today's Bollywood, Kangana is a name to reckon with. A name synonymous with multiple National awards and some of the greatest cinematic performances in her kitty, Kangana has succeeded in breaking all sort of stereotypes and amassing popularity within a short span of 10 years. As they say, popularity comes at a price, so it happened. Even though bogged down with controversies and counts of accusations, we continue to look at her with great admiration, as a source of inspiration and zeal. Clearly, after a few decades, she would be remembered as a legend of Bollywood who braved all the odds, despite her belongingness to a non-industry background.
From being a rookie newcomer, yet impactful in the 2006 thriller 'Gangster', for which she also bagged the Filmfare Award for Best Debutante, to her latest, effortlessly executed 'Simran', Kangana has come a long way to stardom. In this list, we look at the best movies of her journey and by means of that, this is a tribute to all of her work. And I am not denying the fact that the movies which didn't make this list aren't good enough, it's just that they couldn't better these ten. Here's the list (non-exhaustive) of top 10 movies of Kangana Ranaut, and we sincerely hope to retell her tale of glory soon, with many such successful ventures.
Warning: May Contain Spoilers!
10. Revolver Rani (2014)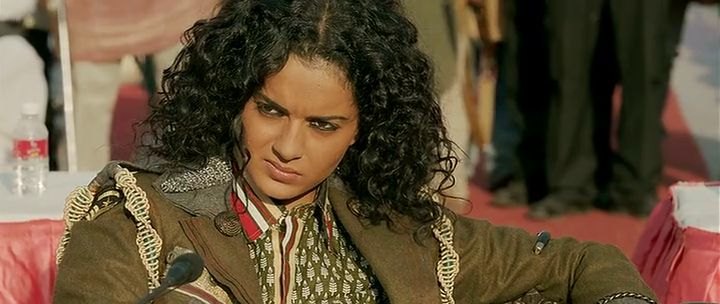 The weirdest movie of Kangana, 'Revolver Rani' is also one of her least commercially successful films. We shouldn't be calling 'Revolver Rani' flawed, rather it can be termed as "chaotic", something which one can't decipher completely or the way it is purported to be. Comprising of dark humour and set in the infamous Chambal area, the film revolves around a politician Alka, who has lost her cause in the elections and is in love with a Mumbai-based filmstar Rohan (Vir Das). As the opposition party leaders kidnap Rohan to settle a score with Alka and get rid of her in turn, Alka comes out on a full-fledged gunning spree, somewhat reminding us of Phoolan Devi. A class-act over a rickety character, I must say, portraying 'Revolver Rani' has to be Kangana's boldest decision till date.
9. Raaz: The Mystery Continues (2009)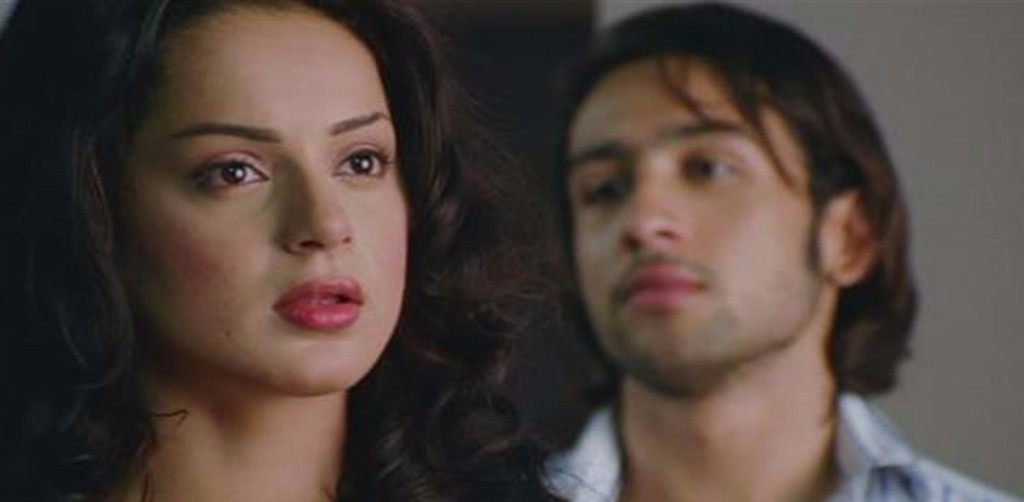 A fashionista is reborn in 'Raaz: The Mystery Continues' in the form of Kangana, who plays a model Nandita, a year after she played her National Award winning character in 'Fashion'. While Prithvi (Emraan Hashmi) is a soothsayer of sorts by the means of his paintings, Nandita's love for myth-buster Yash (Adhyayan Suman) remains rather shortlived. The scenes of Nandita's possession, her carrying herself for her entire screen-time, accompanied with Emraan's brilliant performance is an icing on top of this horrifying cake. At times, her portrayal is both terrifying and awe-inspiring and is a revelation of what she truly holds within, as an actress and as an upcoming 'Queen' of Bollywood.
8. Once Upon a Time in Mumbaai (2010)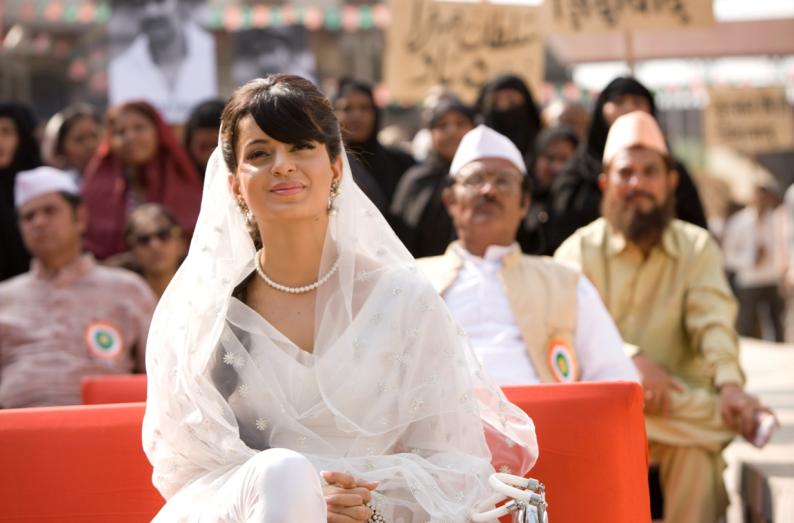 A movie where, even though Kangana's character Rehana was overshadowed by the other members of the cast, among the likes of Ajay Devgn, Randeep Hooda and Emraan Hashmi, she didn't fail to make a mark. With all the gaudiness bestowed upon Rehana, she connives alongside Haji Mastaan to frame Wilson, a police officer, the latter is in turn, on a quest to halt all her films which have been funded by Mastaan. Towards the end, though we don't get to see much of her, 'Once Upon a Time in Mumbaai' is a perfect example of optimum utilization of one's screen time, in this case, definitely Kangana.
7. Rangoon (2016)
Another story that makes Kangana a.k.a. Julia the central character of the film, Kangana portrays Fearless Nadia, the first-ever stuntwoman of Bollywood. Despite being a flawed story, with pointable loopholes throughout, including the incorrect depiction of certain historical facts, what kept the movie tied together was Julia. Involving some bold scenes and skin-baring, Kangana has braved the odds and emerged victorious in this otherwise male-dominated historical drama. The way she pulled off the act of traversing from one emotion to another effortlessly shows how underutilized her talent remains, even today. 'Rangoon' belongs with Kangana, throughout. Bloody Hell, it does!!!
6. Gangster A Love Story (2006)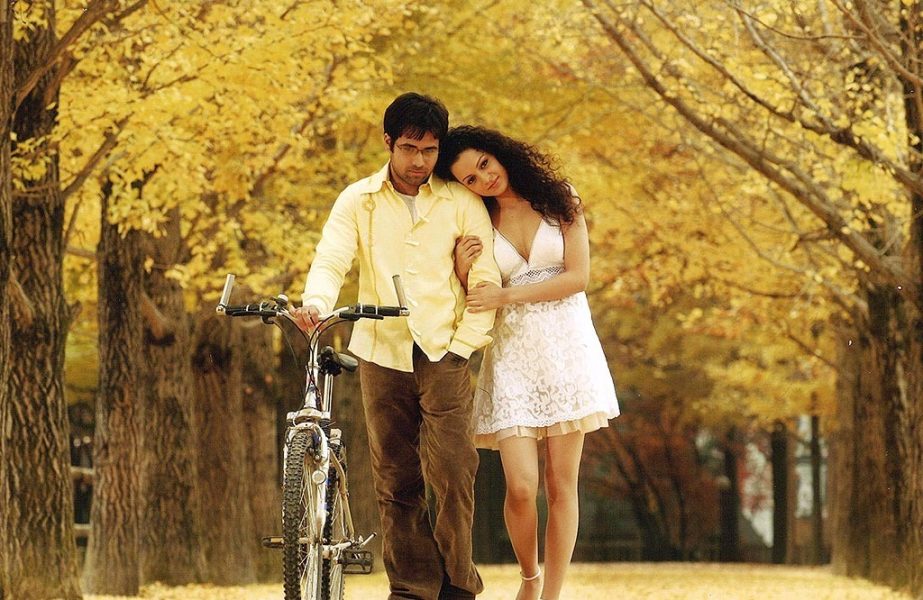 Kangana's debut movie in Bollywood, 'Gangster' goes way beyond just story, performances or music. The first sight of Kangana as Simran, taking a bullet, drowsy with alcoholism and running around with her boyfriend Daya (Shiney Ahuja) doesn't seem to tell you the path she's going to tread in the future. One of the best works of Anurag Basu as a director, 'Gangster' narrates the story of betrayal, falling in love and the ensuing conflicts between Aakash (Emraan Hashmi), Daya and Simran herself. The trio's perfect transcendence of betrayals turning to revenge and revenge turning to demise, 'Gangster' is unmissable work of Kangana. Plus due credit to Shiney Ahuja as a very convincing gangster. Be prepared to be "blown" away!
5. Simran (2017)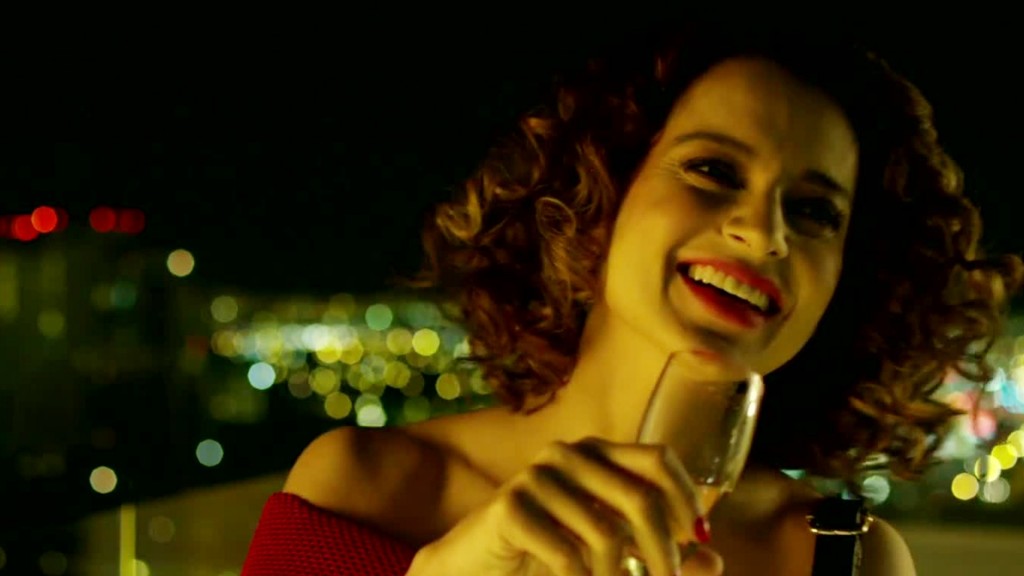 An underwhelming yet watchable, light-hearted film, 'Simran' has to be praised only for Kangana's effort, and nothing else. Being a divorced Gujju NRI woman, Simran falls for her obsession of impulsive stealing, initially, in order to repay the loan sharks, followed by her lack of any such financial motive. With each progressing minute, Simran's characterization reminds us of her effort in 'Queen' – extremely spirited, charming yet lost within herself, failing against her own desires. 'Simran' is yet another brilliantly set example of Kangana's picking up on weaker scripts and making them her own – by word and by the act, thus becoming worthy of all the praise.
4. Woh Lamhe… (2006)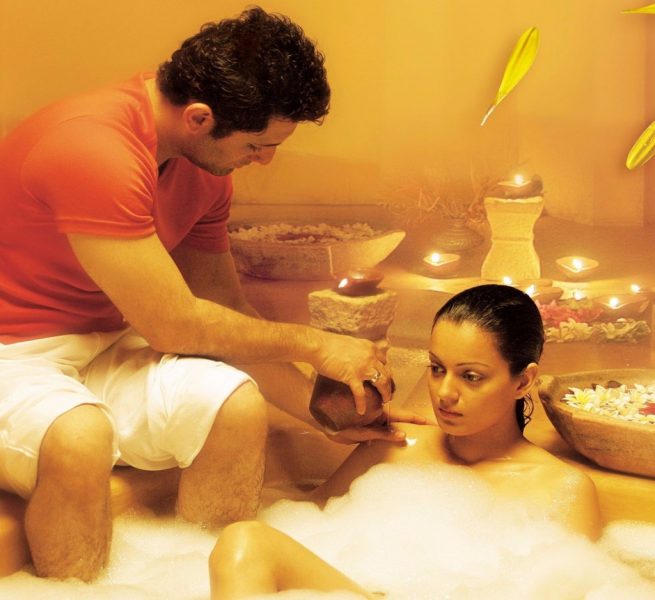 A real-life romance lived upon the big screen by Kangana, 'Woh Lamhe…" is a tribute to yesteryear's actress Parveen Babi and her relationship with noted filmmaker Mahesh Bhatt. While Kangana plays Sana Azim with impeccable brilliance, Mahesh's character is brought to life on the screen by Shiney Ahuja as Aditya Garewal. 'Woh Lamhe…' received many accolades and slews of critical acclaim, thanks to the scintillating performance from Kangana. What we saw on the screen seemed like Parveen herself, albeit in a different body and soul. Playing a schizophrenic, Sana's life slips to its own nemesis, accompanied with a ruined career while she falls for Aditya. The movie takes on a bottom-up approach to filmmaking and commences with Sana slitting her wrists. Rest is history, more or less.
3. Fashion (2008)
A movie which commenced Ranaut's National Award run, even if not for a leading role, 'Fashion' has to have the repute of being unique and identifying in its genre. Again, not an all-in-all Kangana's show, yet she does manage to "steal" the show towards the end. Playing a supermodel Shonali Gujral, who's at the zenith of her career, but is overindulgent with drugs is put up against Meghna (Priyanka Chopra), who's a novice to the modelling business. Tables turn and their parent company hires Meghna as their top model, thus replacing Shonali and putting her down further, morally and socially. Given the physical appearance that Kangana has in this movie, combined with all the flamboyance around Fashion industry, she wins over us of "being" the real drug-addict supermodel she plays on the screen. Also, Piggy Chops is notable as well throughout the film.
2. Tanu Weds Manu (2011) / Tanu Weds Manu Returns (2015)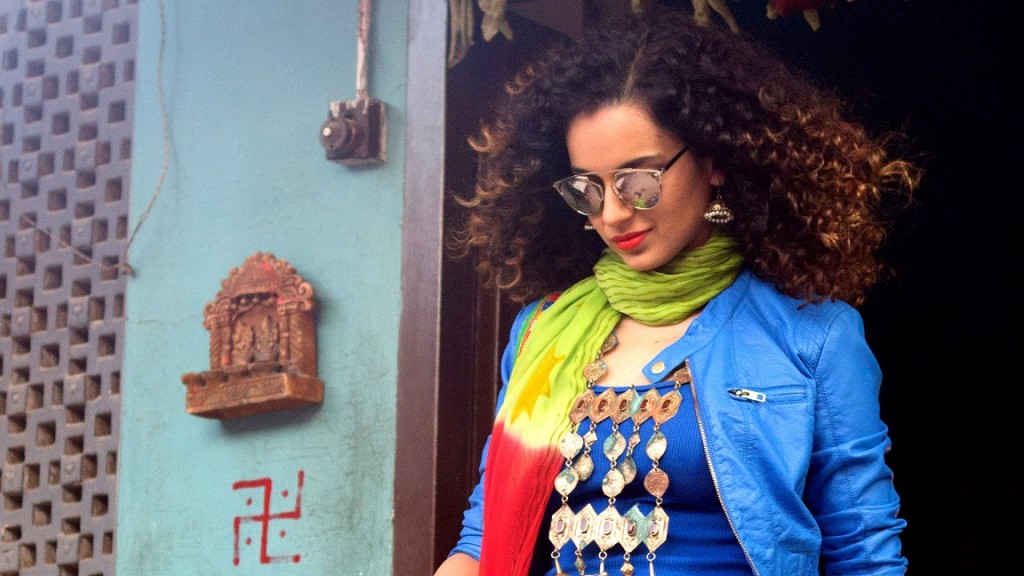 Tanuja Trivedi can't just be a character written on paper with the intricacies left to the actor herself, in this case, Kangana Ranaut. So can't be Kusum Sangwan. 'Tanu Weds Manu' has all the other actors as mere pawns, while the soul of the movie is Kangana herself. No one can surpass the dexterity and maturity shown by Kangana as Tanu, the depth of her character is mesmerising. The enactment and the fun doubles in the sequel, with Tanu and Kusum taking on Manu Sharma single-handedly. And all the while, we kind of have a feeling that we're seeing a different actor playing those two roles altogether – a fact that truly determines the adeptness of Kangana as an actor. Versatility is a mere word to describe Kangana and one can't simply have enough words or gumption to surpass the aplomb she has shown throughout the series.
1. Queen (2014)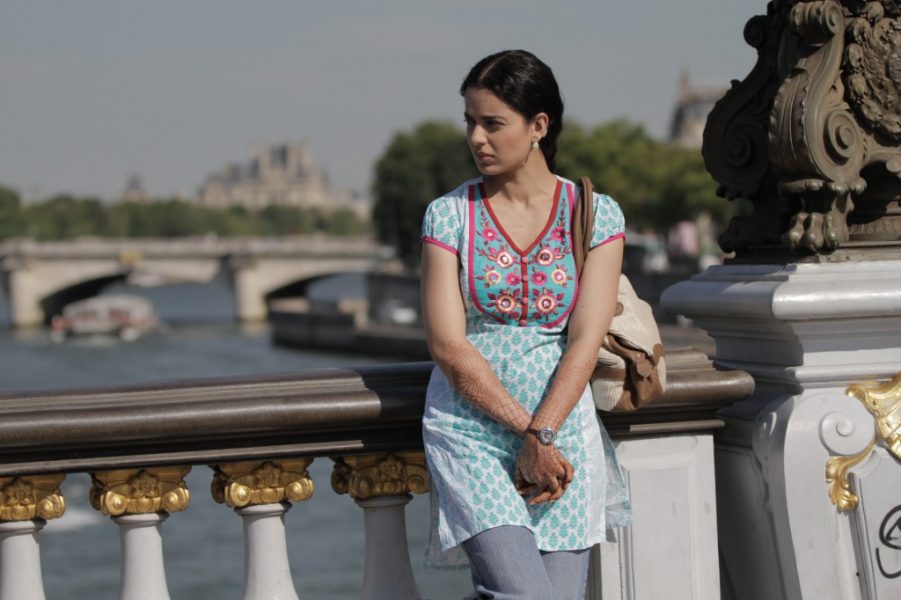 I was in a fix, to call out on the best movie of Kangana, among 'Tanu Weds Manu Returns' and 'Queen'. The spontaneity of Kangana as 'Queen' is unparalleled. Throughout, it feels as if the role has been written with Kangana in mind. Her charm, resilience and wittiness are beyond par and she has truly outdone herself in the movie. A Delhi-based girl 'Rani', whose fiance Vijay is not content with the marriage and cancels it, goes on a solo honeymoon to Europe, whereupon she meets Vijaylakshmi (Lisa Haydon) and they both try to forego all of their acrimonious pasts. She finds herself enjoying everything, from alcohol to parties to staying with male friends, that has been thus far a bone of contention between herself and her ex-fiance. 'Queen' is a shining crown of a movie, with Kangana sitting atop it as a priceless gem, unvanquished and unequalled.
Read More: Harvey Keitel Movies