Investigation Discovery's 'Homicide Hunter: Lt. Joe Kenda: Animal Nature' features one of the most infamous cases in Colorado's history. The episode covers how investigators solved the murder of Karen Grammer, 18, in Colorado Springs in July 1975. The probe revealed her killing was not isolated but a part of a bloodier and more sinister crime spree. If you're interested in finding out more, including the killers' identities and current whereabouts, here's what we know.
How Did Karen Grammer Die?
Karen Alicia Grammer had taken a year off from her studies at Barry College and moved up to Colorado Springs, Colorado, in mid-1975. The 18-year-old was the sister of the famous actor Kelsey Grammer and had recently lost two of her loved ones. According to news reports, the Grammer siblings lost their estranged father sometime back after he was gunned down near his home in Bermuda, while their grandfather — who raised them — had died of natural causes recently. Hence, it was shocking when Karen vanished on July 1, 1975.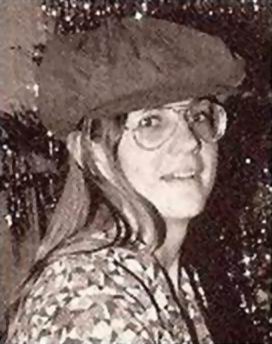 Her roommate, Pamela Roost, identified her body a couple of days later. She was discovered on a trailer's stairs on South Wahsatch Avenue at 3:01 am on July 1, 1975. The trailer's owner called 911, and the detectives arrived to find her bloody corpse with her eyes open, a gaping wound on the left side of her neck, and hair matted with blood and dirt. The medical examiner noted she died from a severed carotid artery and counted four additional stab wounds in her back. He also found defensive wounds on her left hand and semen traces on her pant.
Who Killed Karen Grammer?
The detectives reached John Hudson's trailer — where Karen's body was found — and located blood on the doorframe, suggesting she had collapsed approximately two inches away from ringing the bell. They followed a blood trail to discover where she had been attacked — around 50 yards from the mobile home. The body had no ID and was sent to the coroner's office for post-mortem. The medical examiner noted semen traces, indicating she had been sexually assaulted, and defensive wounds from trying to fight her killer(s).
The officers also found a golden key in her pocket and chased a few leads before they turned to the public for help. Amongst the outpouring of false tips, Karen's roommate called the police and helped them identify their Jane Doe. As the investigators searched their records for evidence, they learned about a botched-up robbery at the Red Lobster restaurant on South Academy Boulevard. While the offense initially seemed a co-occurrence, they were shocked after learning Karen's boyfriend worked at the restaurant.
The investigators interviewed the employees to learn three men had showed up a little after the restaurant's closing hours and attempted to rob them. However, the staff had already emptied the cash register, and the robbers left without money. But one of the workers vouched about seeing the three men talk with Karen waiting outside for his boyfriend, though he did not know what happened then. They also informed the police the three burglars looked like they were from the army because of their military-style haircuts and jackets.
As the police surveyed nearby apartment complexes armed with the vague description of the three robbers, one complex's manager gave them their breakthrough. He told them of three young men — all current and former soldiers from the nearby US Army base at Fort Carson — who had rented an apartment and had moved out just a few days earlier. The manager gave the officers their names — Michael Corbett, Freddie Lee Glenn, and Larry Dunn. The investigators searched the small apartment for more leads, rummaging through the drawers.
They found a slightly dog-eared copy of a DMV driver's handbook in the back of a kitchen drawer. The handbook had the name 'Winslow Watson' written on the front of it. The officers immediately recognized the name — Winslow had been found dead a few days earlier with two bullet wounds to the face. As the officers began searching for the trio, they received their next breakthrough when a district attorney in New Orleans called them and stated they had someone in custody who had claimed knowledge about Karen's murder and other crimes.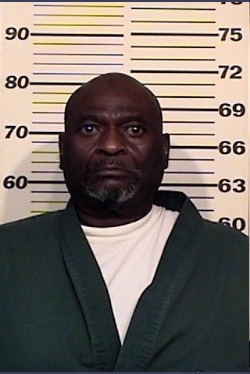 According to the episode, Larry Dunn had been arrested and was willing to divulge information in exchange for leniency. After the DA's office agreed to offer him immunity for all crimes he committed in Colorado in exchange for full cooperation and testifying at the trial, Larry confessed everything. He stated he, Freddie, and Michael Corbett had formed a cut-throat gang as they went on a crime spree in late July 1975. Larry alleged their first victim was a 29-year-old cook named Daniel Van Lone on June 19, 1975.
He was leaving his job at the Four Seasons hotel when the trio intended to rob him. After kidnapping Daniel, they drove him to a remote area, made him lie on the ground, and shot him in the head. However, they were angry t find only 50 cents on him. Their next target was 19-year-old Winfred Proffitt, another Fort Carson soldier, and they invited him to Prospect Lake on June 27 with the false promise of selling him some marijuana. Larry claimed Michael stabbed Winfred with his bayonet to see what it was like and later bragged about the killing.
However, their most publicized victim was Karen on July 1. Larry, Freddie, Michael, and Winslow unsuccessfully attempted to rob Red Lobster before meeting the 18-year-old at the parking lot. They kidnapped and sexually assaulted her multiple times before allegedly letting her go near John Hudson's trailer. But Larry claimed Freddie changed his mind at the last moment and stabbed Karen from behind. He also alleged Freddie and Larry were behind Winslow's murder after he allegedly wanted out from the gang.
Where Are Freddie Lee Glenn and Michael Corbett Now?
Based on Larry's confession, the police arrested Freddie and Michael and charged them with multiple charges of first-degree murder and other crimes. Freddie was convicted in 1976 for the murders of Daniel, Winfred, and Karen and received the death sentence. However, the Colorado Supreme Court overturned the state's death penalty in 1978, and Freddie was sentenced to three life sentences instead. The 66-year-old is incarcerated at the Fremont Correctional Facility and has been eligible for parole since 2006 but was denied multiple times.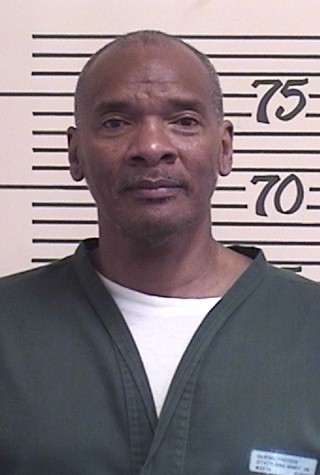 Michael Corbett was also found guilty in three horrific 1975 homicides, including Karen's rape and murder, and was sentenced to death. Like Freddie, his sentence was also commuted to life, and the 64-year-old died of natural causes on June 24, 2019, in a Denver-area hospital while still incarcerated. Due to his cooperation with the police, plea negotiation, and testifying against his co-conspirators, Larry was never charged for his participation in the crimes.
Read More: Rowan Monteith Murder: Where is Michael Zirilinka Now?