Although marketed as a yaoi (boy's love) manhwa, 'Killing Stalking' is more about the psychological explorations of two extremely disturbed characters, who get involved in a romantic relationship. The manhwa is not for the weak-hearted as it is not only replete with morally wrong sex scenes but also portrays brutal acts of abuse that ensue between the couple. Even so, the way it explores the inner workings of its characters is quite impressive. So if you're not triggered too quickly, you should check it out. With that said, for those who are looking for answers to its ambiguous ending, here's everything you need to know.
Plot Summary
'Killing Stalking' follows Yoon Bum, a young man who suffers from several mental illnesses because of his troubled past. When Bum joins the military, a fellow officer tries to assault him sexually, and that's when Oh Sangwoo rescues him. Without even knowing who he is, Bum becomes obsessed with the man who once saved his life. He relentlessly stalks him and also feels jealous when he finds him walking down the street with a woman. Bum's obsession with Sangwoo reaches a point where he tries to break into his home.
After doing so, he heads over his to his basement and finds an injured, tied up woman. This discovery makes him realize that Sangwoo is nothing but a psychotic serial killer. But before he can do anything about it, Sangwoo creeps up behind him, breaks his legs, and holds him captive. With what follows, the two men get involved in an extremely unhealthy and manipulative relationship. While Bum struggles to give up on Sangwoo even after knowing that he is a ruthless serial killer, Sangwoo fails to draw a line between his feelings for Bum and the demons of his past.
The Ending: Is Sangwoo Alive?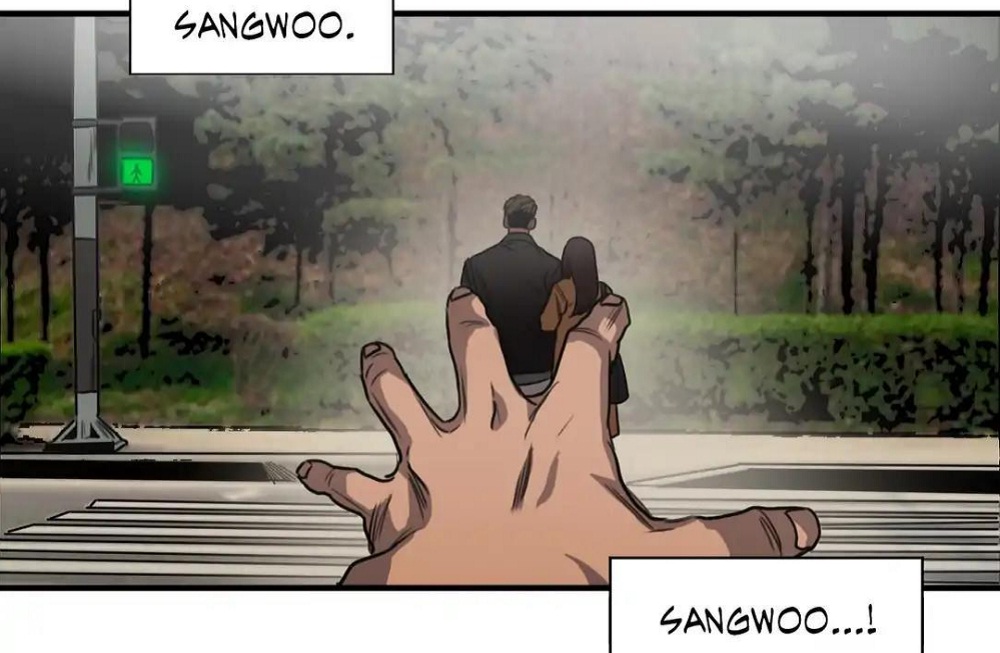 Throughout its storyline, the manhwa becomes a series of repetitive events where Bum tries to escape Sangwoo's home with the hope of living a better life. However, Sangwoo always stays one step ahead of him and somehow brings him back into his manipulative love. Much later, a cop named Seungbae figures out who Sangwoo is and even manages to arrest him. But being the psychopath that he is, Sangwoo pretends to be a victim to disguise his guilt. As a result, he gets released from police custody, but his crimes still reach the public eye. Ultimately, there comes a time when Seungbae has no other option but to kill Sangwoo himself. And so, he sets his house on fire due to which Sanwoo suffers from severe burns and gets admitted to a private hospital.
During Sangwoo's stay at the hospital, Bum struggles to keep his distance from his abusive lover. He keeps finding his way back to the hospital only to realize that he's making the same mistake all over again. Even during these moments, Bum relies on all the positive memories that he had with Sangwoo and rationalizes all the abuse that he went through. Bum's struggle shows that no matter what Sangwoo does to him, he'll never be able to give up on his extreme sense of dependency on him.
In the final moments of the manhwa, Bum takes up the courage to visit Sangwoo for the last time. He searches for him all over the hospital until one of the staff members tells him that Sangwoo died a couple of days ago, and his body was cremated. The staff member then hands him a box full of Sangwoo's ashes. At first, Bum finds it hard to believe that Sangwoo is dead. But as the reality sets in, he regrets not showing up earlier to bid his final farewell to his lover. While leaving the hospital, Bum overhears an older woman claiming that she killed Sangwoo after he kept calling out Bum's name all night. This revelation suggests that Sangwoo did not die because of his injuries from the fire. The delusional old lady asphyxiated him.
Bum rushes over to Sangwoo's home—a place where the two of them made so many memories. He falls to the ground and mourns the death of his lover, and that's when he hears Sangwoo calling out his name. He rushes out of the house and arrives at a crossing where he finds Sangwoo with another woman. He calls out his name, but Sangwoo does not look back at him.
This closing scene comes in tandem with one of the opening scenes of the manhwa where Bum starts stalking Sangwoo. Back then, he looked at Bum from the perspective of an outsider, without having a clue who he truly is. Similarly, even in the final moments of the manhwa, Bum relives his delusions towards his lover and imagines seeing him as this normal person even though he knows all about Sangwoo's psychopathic tendencies. The ending does not suggest that Sangwoo is alive. It only gives us a glimpse of the mind of a victim who develops severe Stockholm Syndrome towards his abuser. Sangwoo is dead, but Bum's cycles of victimization are far from over. And if you think about it, even the gift that Bum brings for Sangwoo is a ring—it symbolizes the loop of abuse that he is stuck in.
Is Bum Dead?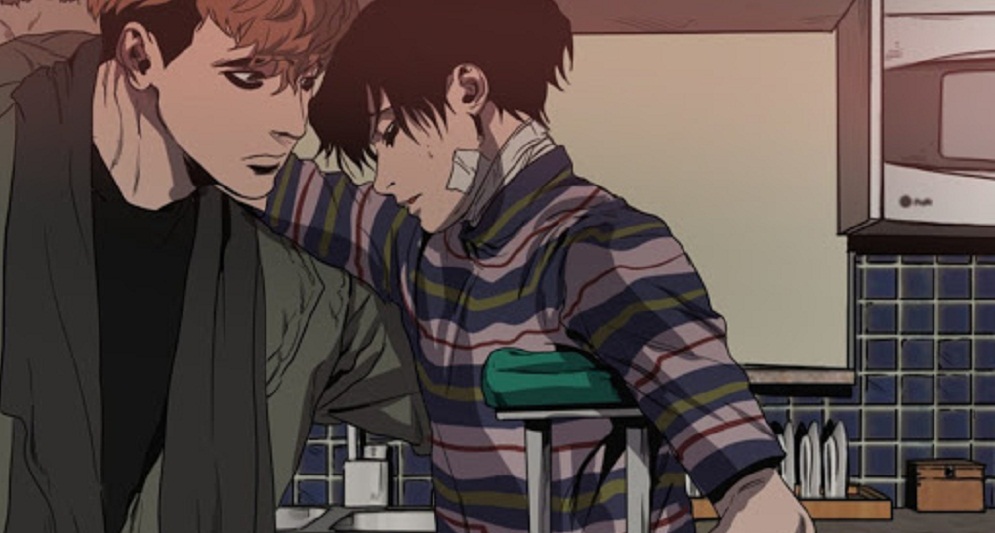 The manhwa ends with the signal at the crosswalk turning red, suggesting that even Bum died moments after he set out to chase Sangwoo. Whether Bum is dead or not remains a mystery. However, the ending suggests that Bum's vulnerabilities and his troubled past have doomed him. Due to this, he'll go deeper into his downward spiral unless he seeks help and gets a grip on his reality.
Read More: Best Yaoi Anime