Devoid of the liberties life has to offer, Amazon Prime's 'The Horror of Dolores Roach' features the story of a woman who is released from prison after almost a decade for possession of drugs. However, with no skills to make her newfound freedom meaningful, Dolores Roach decides to start working as a masseuse in the basement of an empanada joint. But when a run-in with a client goes wrong, things blow out of proportion, leading her to continuously kill people to save herself. Kita Updike presents an alluring performance in the movie as Nellie Morris, a staff member at Empanada Loca. So, if you're also wondering more about the actress of the dark comedy series and want to know more, look no further because we've got all the answers!
Kita Updike's Age and Background
Born to Chippewa and African-American parents, Kita's roots as an Indigenous Black woman have remarkably affected her upbringing and art. She was born and brought up in Fort Wayne, Indiana. However, Kita's formative years weren't without their share of struggles. Identifying as a trans person, the actress' childhood and teenage years had several roadblocks. Moreover, when Kita began to transition, she faced several challenges.
From getting access to hormone therapy as a minor to finding ways to make things work with her family, Kita faced an uphill battle initially. Now in her twenties, the actress has successfully overcome said challenges and feels confident and comfortable with the support of her family and loved ones. Having performed as a child for numerous productions, Kita soon decided to embark on the same path as an adult. To kickstart her career, she decided to move to New York City.
Kita Updike's Profession
After realizing her penchant for entertainment and the arts, Kita Updike soon began to put herself into stage work. She began her journey in the artistic disciplines after starting with acclaimed companies like The Public Theater, Women's Project Theater, LAByrinth Theater Company, and Eugene O'Neill Theater Center. While her copious devotion to excel in her craft kept her busy, Kita dived into numerous other things. She pursued her interest in fashion and started working as a model in New York City. Over the years, Kita has modeled for several renowned brands and has even appeared in Vogue Magazine.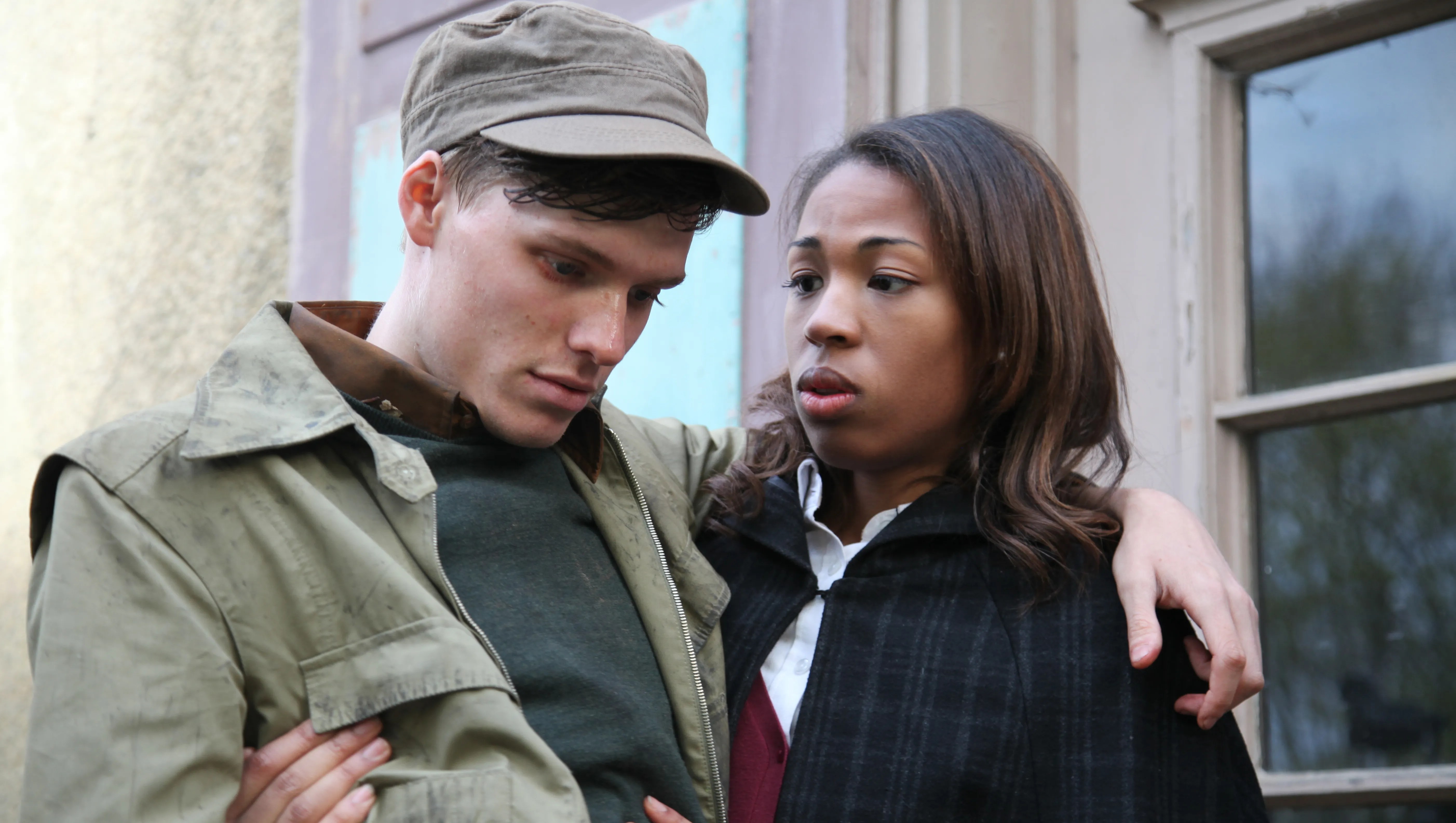 After working in musical theatre, Kita auditioned for 'The Misandrists,' a project that would unpack her trans history. In 2017, the actress finally debuted on the screen with director Bruce LaBruce's 'The Misandrists.' From there on, Kita continued to expand her portfolio and has since appeared in other works as well. The same year, she was cast to play a role in the short film, 'Zolita: Fight Like a Girl.'
In 2018, the actress was cast as the voice of Nellie Morris in the 'The Horror of Dolores Roach' podcast series, eventually earning her a role in the Amazon Prime series. Kita has also appeared in 'These Thems,' 'Difficult People,' and 'Dispatches from Elsewhere.' Depicting a myriad of characters and roles through her work, she has time and again reflected her excellence as a virtuoso in the making.
Is Kita Updike Dating Anyone?
No, Kita Updike is not dating anyone at the moment. Adapting to the ebbs and flows of entertainment and cinema, she believes it is wise to devote herself to her work at the time. Naturally, this leaves little time for the actress to seek a partner. As such, Kita continues to vie for roles that not only create an impact on the screen but also resonate with viewers.
From choosing socially involved cinema to being open about her experiences as a person of color, Kita has repeatedly showcased the vitality of intersectionality in cinema. In addition to her work and commitments, the actress takes time to spend with her family and friends. Nevertheless, we wish Kita the best and await future milestones in her career and personal life!
Read More: Is The Horror of Dolores Roach Based on a True Story?