Based on a true story, Amazon Prime's German period drama series 'The Pimp No F**ing Fairytale' (or 'Luden: Könige Der Reeperbahn') follows the rise of the notorious Nutella gang and its charismatic young leader, Klaus Barkowksy (Aaron Hilmer). At the start of the series, he is an aspiring artist who realizes that the people with money in his neighborhood are all pimps.
Barkowksy's life changes after he meets Jutta (Jeanette Hain), a local prostitute who teaches him how the business works. With her help, he becomes a prominent player in the sex industry of Hamburg-St. Pauli. The central character of the series, Barkowsky, is based on a real-life pimp. If you are wondering where he is about four decades after the show's timeline, we got you covered. SPOILERS AHEAD!
Who is Klaus Barkowksy?
Born in 1953, Klaus Barkowksy grew up in his native Hamburg. He had a job in a bar on the Reeperbahn, the central street in the St. Pauli district of Hamburg, and saw the thriving sex industry around him closely before becoming involved. He also served as the manager of the bar mentioned above for a while. As depicted in the Amazon Prime Video series, Klaus was one of the founders and leaders of the Nutella gang. Known at the time as "Handsom Klaus,' he reportedly had a reputation for ruthlessly exploiting the prostitutes who worked for him.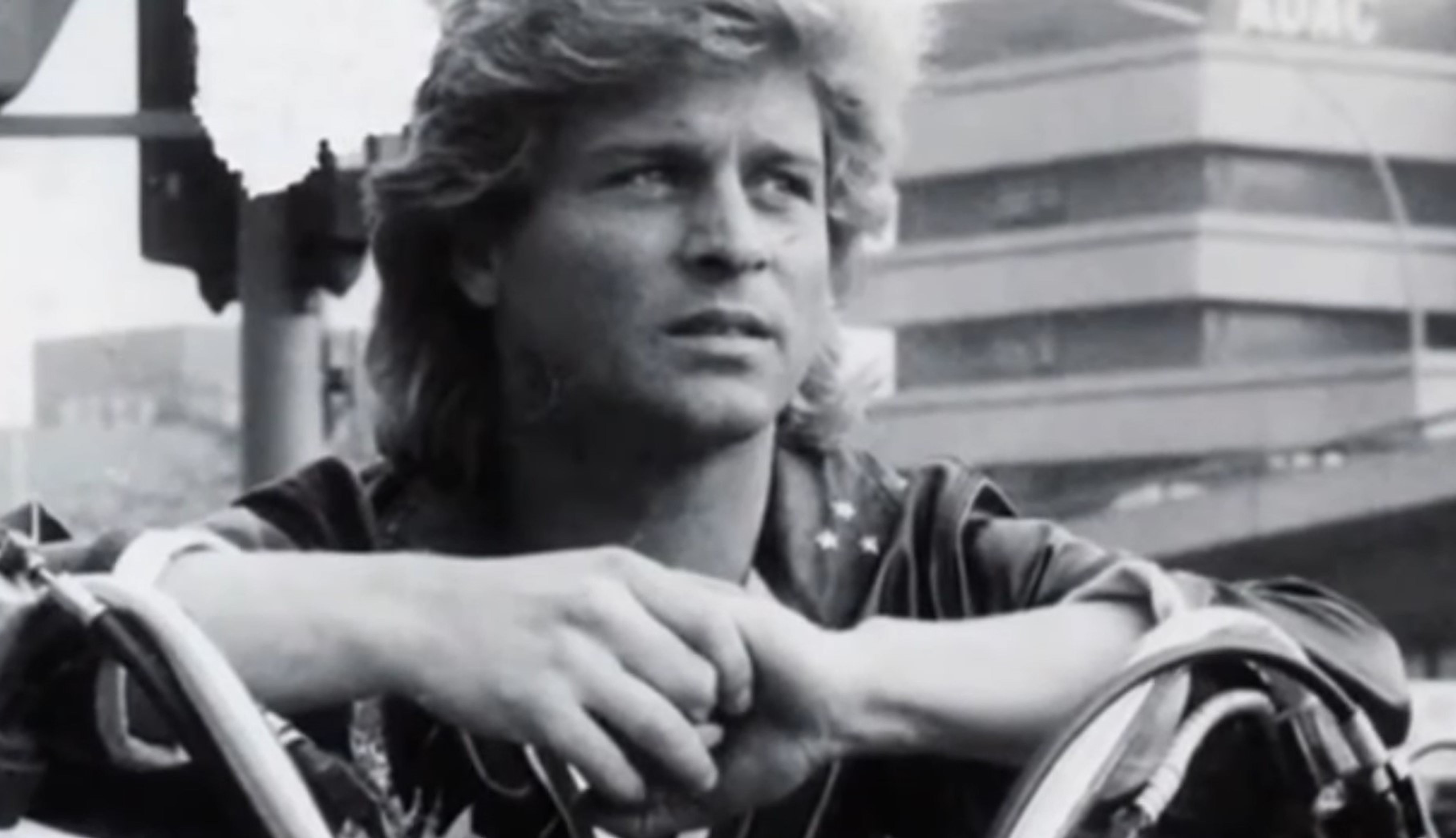 At the height of Barkowsky's career in the sex industry, he operated out of his headquarters on a floor at the Eros Center on the Reeperbahn. At that time, he was reportedly earning 10,000 marks a day. In 1989, Barkowksy went to jail after organizing a knife-throwing event in a neighborhood bistro, where a 21-year-old girl was allegedly struck with a blade. An Austrian pimp shot Barkowksy in "Charly's Nightbar" at Hamburger Berg 29 after accusing him of cheating.
On January 24, 1986, an article published in the Hamburger Abendblatt claimed Barkowsky was shot, which later turned out to be incorrect. In the show, Barkowsky comes up with the name Nutella for his gang. Some of the things happened a bit differently in real life. For instance, the members of the GMBH gang began calling their rivals Nutella gang to mock them, claiming that Barkowksy and his associates needed to eat more Nutella bread to get stronger.
Where is Klaus Barkowksy Now?
After leaving the sex industry for good, Barkowksy struggled with a drinking problem. Currently, he is an accomplished painter who predominantly works with brushes, scrapers, combs, spatula, and hands. Barkowsky doesn't like to use an easel, preferring to place the canvas on the ground. Barkowsky primarily uses acrylic on canvas, wood, or fabric and seldom on furniture, clothes, and lamps. His notable paintings, including 'Domenica in the Sky' and 'Electric Chair,' have reportedly been bought for several thousand euros. The artist is one of the few people from the Nutella gang to leave the sex industry alive.
Barkowksy continues to live in Hamburg, where his abstract art and colorful past have effectively turned him into a celebrity. Also a native of Hamburg, Aaron Hilmer never met the artist in person. "I didn't meet him personally; we only spoke briefly on the phone once," the actor explained in an interview with Prisma. "I was on the set then. But that only lasted about ten minutes. His story inspires the series, but it's not his story one-to-one. He wasn't specifically involved in my work, but of course, I prepared myself with photos and video clips."
By his admission, Barkowsky no longer has the money he made in his youth, yet he has a comfortable life due to his career as an artist. He has three children, including two sons. In March 2021, at the height of the COVID pandemic, Barkowskt was thrown out of a bar for reportedly violating the mask mandate. Barkowksy subsequently went to Hans-Albers-Platz and allegedly performed a Hitler salute, for which he was initially fined 2,000 euros. However, his case was sent to a district court because he didn't pay the fine.
In March 2023, the former gang leader attended the premiere of 'The Pimp No F**ing Fairytale' and subsequently took to Instagram to thank the show's creator, writing that he attended the premiere and believed the show would be a hit. Barkowksy continued, "Of course, the story from back then in St. Pauli can never be reproduced 1:1, but that's not the goal either: it's a fictional story based on true events, in this case on my earlier time in the neighborhood."
Read More: Is The Pimp No F**ing Fairytale Based on a True Story?