Investigation Discovery's 'Evil Lives Here: The Hole in the Backyard' narrates the brutal murder of 50-year-old Kou Yang in Saint Paul, Minnesota, in July 2021. The police found his body around a month later, buried underneath his residence. It did not take the investigators long to catch the perpetrator once Kou's body was found since multiple witnesses had informed the police who the killer might be. So, who killed Kou, and where are they now? Let's find out.
How Did Kou Yang Die?
Kou Yang, 50, was reported missing by an unknown caller to 911, requesting the police to check his residence in Saint Paul in Ramsey County, Minnesota, on July 22, 2021. The anonymous caller alleged Kou had not been seen by his co-workers or friends for several days. His former wife, Karina See Her, 40, also reported the same to the authorities the same day. The police conducted a welfare check in his residence in the 1100 block of Kennard Street, and Karine alleged she had last seen him on July 1, claiming Kou had gone to visit relatives in Oklahoma.
According to news reports, Kou had family ties to Milwaukee, Wisconsin, and might have been driving a white 2014 GMC Savanna cargo van with MN plate GMS420 at the time of his disappearance. After receiving a third report from Kou's 17-year-old stepdaughter, Mailine Yang, about Kou going missing and information about other suspicious activities, the police went to his residence a week later, on July 29. This time the authorities brought along a cadaver dog, who started sniffing the door and handle of the newly-constructed shed in the backyard.
The state Bureau of Criminal Apprehension dug beneath the shed and uncovered a body wrapped in "some type of material." The County Medical Examiner's Office identified the body belonged to Kou and conducted an autopsy to find two bullet wounds in the back of his head. A forensics team also combed through the house to find blood underneath the fresh paint of a bedroom wall and all in the garage and the laundry room. The coroner also determined that Kou had been murdered around or on June 1.
Who Killed Kou Yang?
Mailine Yang recounted on the show how Karina was pregnant with her when the latter was just 16 years old. She was her firstborn, and she alleged that Karina made her feel worse by constantly blaming her for how Karina's life turned out. She had three more children with Mailine's biological father, with Delila Yang being the youngest. According to the show, Delila bore most of her mother's evil behavior as she treated her the worst. However, the girls had no idea how far their mother would go when things did not go her way.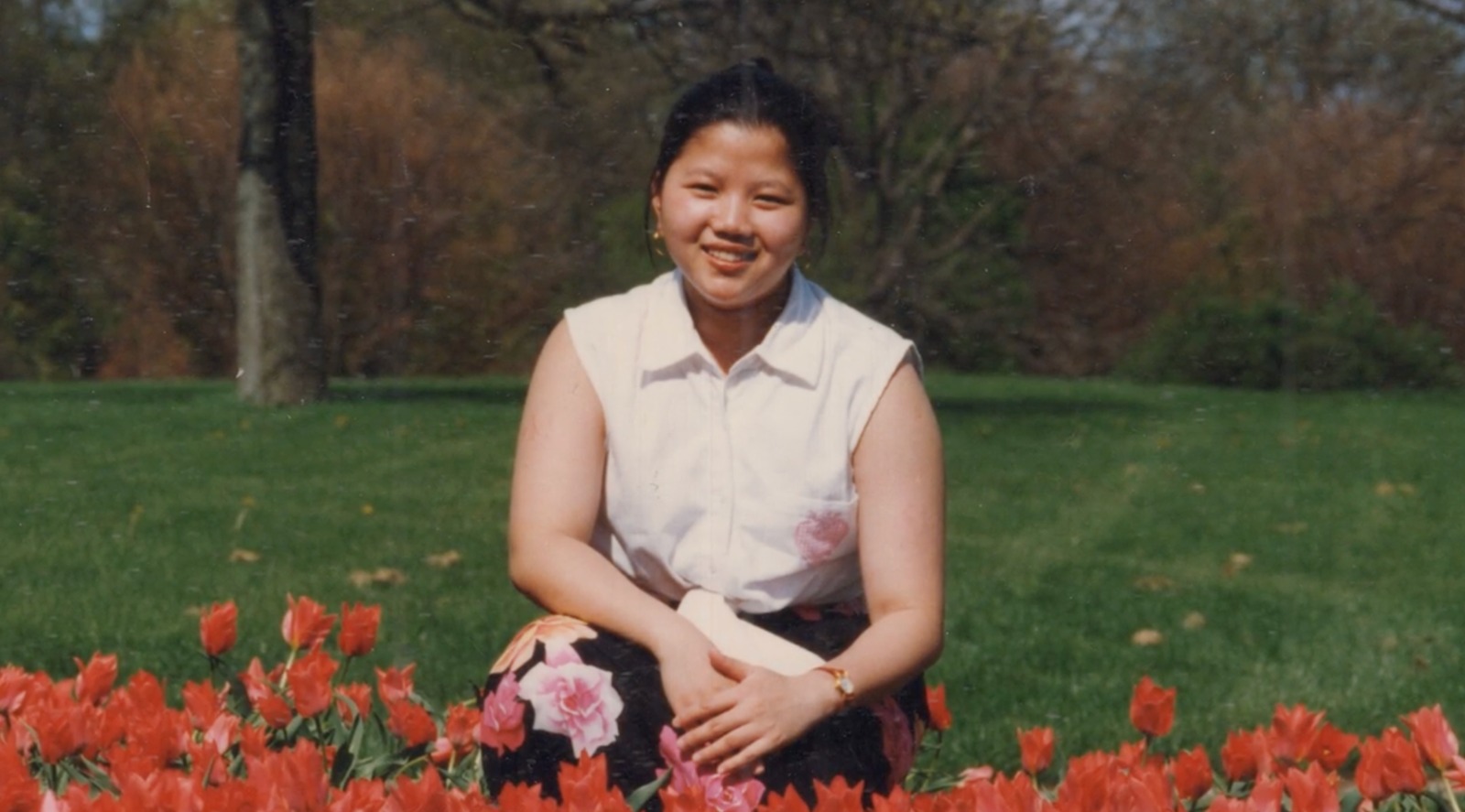 Mailine alleged that Karina once burnt her hand with a hot spoon for standing on the stool and accidentally bumping into her. The teary-eyed survivor showed the camera the burnt mark on her hand that had slowly healed but still haunted her after so many years. She said her biological father called the police when he saw what had happened after coming home. But Karina was not arrested since her former husband eventually decided to drop the charges.
According to the show, Karina had marital problems with her former husband, and even the children experienced the issues over the years. But unlike others who decided to leave or get a divorce, Mailine alleged her father returned home from work one day to find Karina dousing the living room with gasoline. The daughter claimed her mother wanted to burn down the house, and she might have even if her father had not informed the neighbors. She explained Karina always saw reason when outsiders were involved.
Eventually fearing for his life, Karina's former husband filed divorce proceedings, and Karina took her children to Milwaukee, Wisconsin, where she met Kou Yang. According to Mailine and Delila, Kou was a wonderful person who treated them like his own daughters. Kou and Karina got married and shifted to Saint Paul, Minnesota, and gave birth to two more children. While it initially seemed like a happy marriage, things changed as Karina slowly began to reveal her true colors. She threw a fit whenever Kou showed affection towards Delila. She even allegedly hurled a brick through Delila's car window while Kou was fixing it.
According to the show, Karina was obsessed with Kou and fitted cameras all over the house to keep an eye on him. The girls alleged their mother had a mobile application to spy on Kou through the cameras. She was in constant paranoia of Kou cheating on her, and even once drove through the neighborhood, looking for him and peeping through random windows, when he returned late from work one night. She regularly threatened Kou about killing him by missing poison in his food. The episode narrated how Karina once hurt him badly by throwing a small knife at him after he tried to stop her from burning down the house.
Eventually, Kou decided to file for divorce, and the children called their biological father and asked him to come to take them. The former husband earned custody of the kids for a year after winning legal proceedings. Karina returned to take the youngest of the six, including Delila, with her after the custodial period was terminated. Despite being no longer married, Kou and Karina continued to reside in the same home and planned on selling it after doing some renovations.
On June 30, 2021, Delila was with friends when Karina called her and asked her to stay the night there. The 12-year-old was surprised at this unusual request but complied. However, Karina called her the next day and asked her to stay one more night. After returning home on July 2, Delila was surprised to find a freshly dug big hole in their backyard. Her mother told the young girl that she was building a shed as a part of the renovation plans.
By July 22, Delila had gotten increasingly worried about missing Kou, claiming he did not respond to her repeated texts. She also told how she had accompanied her mother to the Taylors Falls area, where Karina took a bag holding a long object into the woods and returned without it. She decided to inform her older sister Mailine, then 17, about everything and sent her a text that read, "Mommy is suspicious." Mailine called the police on July 22 and informed the officers about everything.
Where is Karina See Her Now?
When the officers returned on July 29 and confronted Karina about neighbors complaining about a foul smell in her backyard around the week of July 5, she blamed the pigeon poop. She also stuck to her story about how she had not seen Kou since July 1 after he stormed out following a bitter argument between the two. The investigators issued a search warrant and found blood inside the house before a cadaver dog was brought in.
They eventually found Kou's decomposed body buried underneath the freshly-built shed. Karina was arrested the same day on charges of second-degree murder with intent, not premeditated. She remained in custody in place of $2 million bail and eventually pleaded guilty to killing her ex-husband. On March 29, 2022, she was sentenced to nearly 22 years (261 months) in prison.
Read More: Amber Hess Murder: Where Are Nick Castillo and Todd Hoke Now?