NBC's 'Dateline: Page Turner' features the story of the alleged killer, Kouri Richins, who has been accused of murdering her husband, Eric Richins, in their Kamas, Utah, home. The murder occurred in early March 2022, though Kouri has denied the allegations, with her legal counsel suggesting a probable overdose. If you're curious to learn more about the case and the events leading to it, here's what we know.
Who Is Kouri Richins?
Eric Eugene Richins, a successful masonry business owner, and Kouri (née Darden) Richins married in the backyard of their Kamas, Utah, home about 40 miles southeast of Salt Lake City on June 15, 2013. She was a real estate agent for K. Richins Realty, LLC., a company she started in April 2019. Kouri, aged 33, faced arrest on charges of aggravated murder and three counts of possession of a controlled substance with intent to distribute on May 8, 2023. The tragic incident unfolded at their Kamas residence when Eric passed away on March 4, 2022.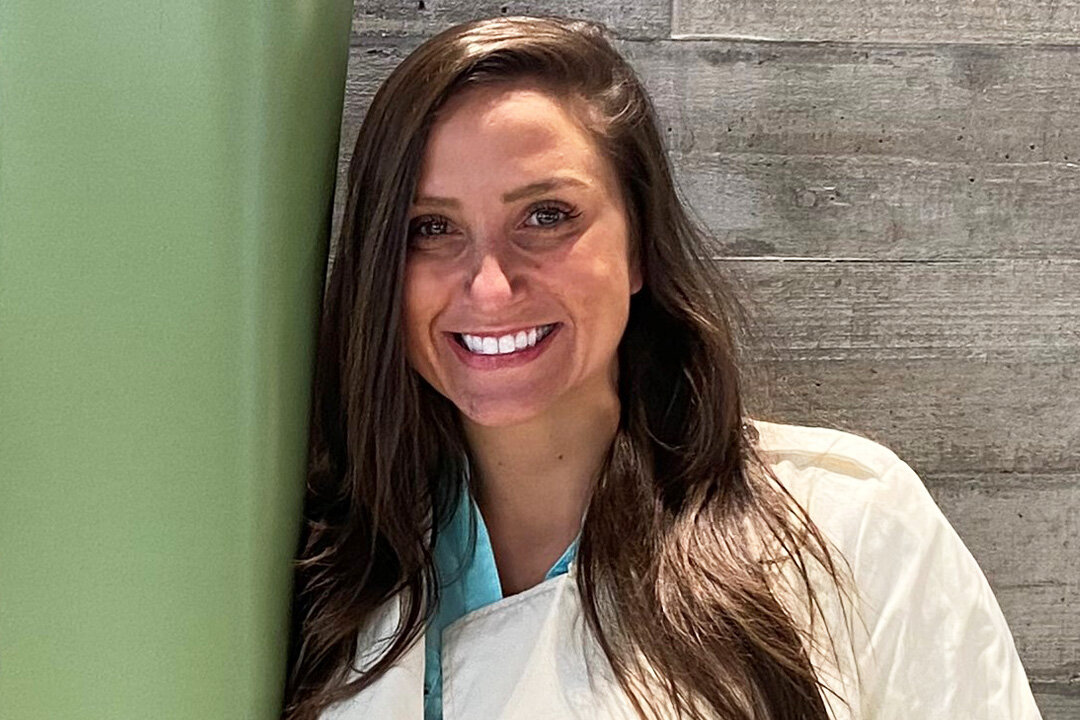 Following a 911 call from Richins, Summit County Sheriff's deputies swiftly responded to the scene. According to a probable cause statement, they discovered Eric Richins unresponsive in their bedroom, lying on the floor at the foot of the bed. Despite immediate lifesaving efforts, he was ultimately declared deceased. Kouri informed investigators that the night before her husband's passing, they celebrated her successful closure of a property for her business. The Herber City home was the first she sold as part of her house-flipping business.
She recounted making a Moscow Mule for him in the kitchen and taking it to their bedroom, where he consumed it while seated in bed. Kouri further disclosed to investigators that she spent the night in one of her children's rooms due to the child's night terror. Around 3:00 am, she allegedly discovered her husband unresponsive and "cold to the touch" in their bedroom. Kouri claimed she had left her cell phone in her bedroom and hadn't brought it to her child's room. The only individuals in the home were them and their three minor sons.
However, subsequent investigations revealed that her phone had been used multiple times when she indicated she was in her child's room. Deleted text messages to an acquaintance named C.L. also came to light. In early February 2022, Kouri reached out to C.L., seeking fentanyl. He claimed to have provided her with the pills in a face-to-face exchange on either February 11 or February 12. She had multiple interactions with him throughout January 2022, yet the exact content of these messages remained undisclosed due to data deletion.
On 2022 Valentine's Day, Eric's health took a dire turn as he suffered an allergic reaction to a sandwich prepared by Kouri. He developed hives and struggled to breathe, raising suspicions of foul play. He confided his fears to a friend, suggesting she may have tampered with the sandwich she left on his truck's seat. Subsequently, tensions escalated, leading to Kouri contacting C.L. again in late February 2022, expressing dissatisfaction with the potency of the fentanyl pills and referencing the need for more lethal stuff. C.L. acquiesced to her request.
In a May 18, 2023, amended court document, troubling allegations surfaced concerning Kouri's actions between 2015 and 2017. These allegations centered around acquiring multiple life insurance policies, collectively worth almost $2 million, on her husband, Eric, without his knowledge. The situation took a distressing turn in September 2020 when Eric uncovered unsettling financial decisions made by his wife. Shockingly, she had reportedly tapped into a $250,000 home equity line of credit against their Kamas residence.
In addition, she allegedly withdrew over $100,000 from his bank accounts and accumulated more than $30,000 in credit card charges. The court document also accused her of diverting funds intended for federal and state quarterly tax payments, amounting to at least $134,346. Confronted by Eric, Kouri acknowledged these financial improprieties and agreed to make amends. In October 2020, Eric took significant legal measures to safeguard his assets, discreetly consulting both a divorce lawyer and an estate planning attorney without Kouri's knowledge.
Where Is Kouri Richins Now?
He and his business partner, Cody, held mutual $2 million life insurance policies, a common practice among business partners. However, allegations emerged that Kouri modified the policy on January 1, 2022, designating herself as the beneficiary. Eric rectified this alteration, reinstating Cody as the intended beneficiary. Later that month, she allegedly initiated the application process for a new $100,000 life insurance policy on Eric's life, raising further concerns about her actions.
Two days after Eric's death, Kouri allegedly had a locksmith forcibly open her husband's safe, containing a substantial sum of cash ranging from $125,000 to $165,000. When Katie intervened, urging restraint, the situation escalated. Kouri purportedly became incensed and resorted to physical violence, striking her sister-in-law. The authorities responded and subsequently engaged the attorney responsible for Eric's estate. During this tumultuous period, she learned of her husband's establishment of a living trust.
In a further unsettling development on March 9, 2022, Kouri was alleged to have issued a backdated check for $1,300 to obtain fentanyl pills from C.L. These pills were purportedly left in a firepit at a residence owned by her. On July 15, Katie engaged a private investigator to surveil and monitor Kouri, setting the stage for a contentious legal battle over Eric's trust and estate, which had persisted since his passing. On November 15, Alec and Taryn Wright filed a lawsuit against Kouri Richins, accusing her of selling them a home infested with "hazardous" mold.
The lawsuit alleged fraud and breach of contract, asserting that Kouri had misrepresented critical information about the property's condition. The couple faced significant financial hardships as they confronted extensive mold-related issues within the home. In response, Kouri's legal team denied these allegations. Remarkably, a year after her husband's passing, on March 7, 2023, she published a book titled "Are You With Me?" dedicated to her late husband, aiming to offer solace to children experiencing loss.
In an April 6, 2023, interview with KTVX-TV of Salt Lake City, Kouri discussed the book and her husband's unexpected death, emphasizing the need to help children cope with grief. However, she was arrested for Eric's murder a month later. Efforts to secure her release ensued, with her legal team arguing against the allegations and citing a lack of substantial evidence to support the charges. On August 18, prosecutors announced they would not pursue the death penalty after consultations with Eric's family.
However, on September 18, prosecutors levied additional accusations against Kouri, accusing her of witness tampering. They alleged that she had attempted to manipulate her brother into providing a false account, citing a six-page letter in her cell. In the letter, she communicated that the defense counsel plans to establish a connection between her husband's purchase of drugs and pain pills from Mexico and the fentanyl that ultimately led to his demise. She, 33, remains incarcerated at Summit County Jail, awaiting her murder trial.