'Sins Of The Father: Toxic Timebomb' depicts how 42-year-old Kristi Kennedy was murdered inside her Hudson, Ohio, home in late March 2016. While the police did not have to look for the perpetrator, they uncovered two decades of domestic violence that eventually led to the heinous murder. If you're interested in finding out more about the case, including the killer's identity, we've your back. Let's begin then, shall we?
How Did Kristi Kennedy Die?
Kristi Jeanette Kennedy Bice was born to Ronald and Angela (Triola) Kennedy in Akron in Summit County, Ohio, on December 19, 1973. She was a 1992 graduate of Hoban High School and was employed as a patient coordinator with Perfect-a-Smile after graduating from Akron Medical Dental Institute. According to the episode, she married Stephen Bice in September 1995. Stephen already had two children from a previous marriage — Stephen and Katherine — and the couple birthed three boys throughout their two-decades-long marriage.
Police sources state Hudson police received a 911 call from the couple's three sons — Luke, Joshua, and Mason Bice — at 12:19 pm on March 19, 2016. The officers reached the 1955 ranch house at 7687 Ravenna Road in Hudson, Ohio, to find 42-year-old Kristi's body. According to reports, she was shot several times in the abdomen before being fatally shot in the head. The first responders found her phone and a revolver near her body, though they later established she never fired a shot.
Who Killed Kristi Kennedy?
Stephen's daughter, Katherine "Katie" Kennedy, recalled in the episode how she and her brother Stephen Jr. first met Kristi in July 1994. Their father had meant to take them to meet Kristi under the pretext of taking them to a country fair. She recalled she liked Kristi, especially after never being able to forge a relationship with her biological mother, who left them when they were very young. Katie recalled how the kind and compassionate Kristi always cared for her, braiding her hair and looking out for her whenever necessary.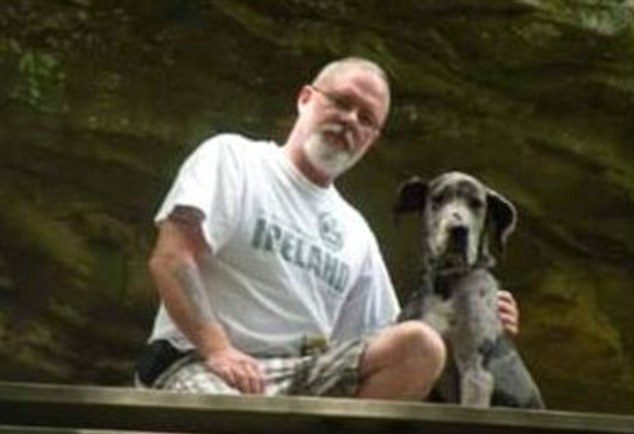 The show described Stephen as a strong and confident man with a short fuse that went off over little things. Katie recalled how he verbally abused her as a child over white lies and minor discipline issues, such as fibbing about losing a school library book. She stated how Stephen even threatened Kristi when she took her side. According to the episode, Stephen said he was in the army as a sniper and earned a green beret, signifying he had been qualified as a Special Forces (SF) soldier.
However, Kristi's brother, Ronald "Ron" Kennedy, remembered how Stephen never wanted to talk about his years in the army and told them he drove trucks now. He claimed his family was religious and never really liked Stephen much due to his rowdy behavior and drinking issues. But he recalled how his sister, Kristi, seemed extremely happy with him and decided to give Stephen a chance. After their marriage, the first few months were cheerful and breezy as Kristi became pregnant.
Katie stated her parents complemented each other, with Stephen being the quiet and confident go-getter while Kristi was the quiet and intelligent one. However, months into their marriage, Stephen began to exhibit control issues. Her family claimed he isolated her and her sons and monitored most of her interactions with others. Ron recalled, "He kept her away from us for years. He was very controlling. He listened to her phone calls. When she talked to anyone, he would tell her what to say."
Kristi's sister, Michelle Bender, said, "She wasn't allowed to come to birthday parties or Christmas. She would give excuses, but I'm sure it was him. He isolated that little family from everybody." Over the years, Stephen's abusive nature grew exponentially with his drinking problems. Katie stated they later discovered Stephen was never a sniper but an army mechanic and had been reportedly jumped by some soldiers, which left him with possible PTSD or brain damage.
According to complaints filed to the police, Stephen pretended to kill himself with a gun inside their Hudson home in November 2015. Kristi reported it to the police in mid-January 2016, informing the authorities about his serious alcohol abuse problem. Along with the previous gun violence report, she stated she had grown concerned for her and her son's safety. A bullet hole found inside the home supported her account. She also stated to the police on January 14 that an intoxicated Stephen allegedly forced her to perform sex acts.
Kristi complained about how he threatened to harm her, himself, and two of her friends on the night of January 13. Stephen told police he suspected Kristi was involved in an extramarital affair with the friends he allegedly threatened, though he denied he ever made threats or forced her into sex acts. He refused psychiatric help, and police said there was insufficient evidence to compel treatment. He was charged with domestic violence, and a judge granted a temporary protection order, which barred him from contacting Kristi while the case was ongoing.
Kristi complained about hearing gunshots near her home the following day, January 15. Though she suspected Stephen was messing with her, the police found no evidence corroborating her claims. Stephen continued to violate the protection order by continually trying to contact Kristi and their children and even showing up at the doorstep to collect the mail. His two court cases concluded on February 23, with him pleading guilty to a reduced charge of disorderly conduct.
According to court documents, the court ordered Stephen two years of probation, fined him $250 plus costs of $561, and upheld the protection order. Kristi reported that Stephen urged her to drop the protection order on March 17 and continued calling her multiple times the following day. When she contacted the police, the officers showed up at his door and found he was intoxicated because he had slurred speech and his answers to questions were delayed.
How Did Stephen Bice Die?
On March 19, Stephen texted his three sons — aged 18, 16, and 14 — and invited them to meet him at Fun-N-Stuff in Macedonia. The boys left at about 11:30 am, and Kristi texted Katie, "Boys get there, and he isn't there. I hope he isn't planning on getting them out of the house so he can blow me up." Her apprehensions turned true when Stephen broke into the home through the front door. According to reports, Kristi grabbed a .38-caliber revolver but didn't have time to pull the trigger.
Police sources said Stephen shot the family Great Dane with his Ruger 9-millimeter semiautomatic handgun, though the dog fortunately survived. He fired at Kristi five times, hitting her four times — once in the left thigh, right leg, and stomach. He then fatally shot her in the head at close range. After killing his estranged wife, Stephen stood over her and used the last bullet in his handgun to shoot himself in the right temple. Ron said, "If he had more help and knew better ways to cope, maybe this wouldn't have happened. My sister saw something in him. She loved him and was married to him for 22 years."