When Kristy Ohnstad went missing from her home near Bellingham, Washington State, in 1995, her loved ones hoped for her safe return. However, the worst fears came true when days later, the police found her murdered and mutilated body near Lake Samish. Investigation Discovery's 'Evil Lives Here: Shadows of Death: The Evil Twin' chronicles the gruesome murder and follows the investigation that brought the perpetrator to justice. Let's delve into the case's details and find out more, shall we?
How Did Kristy Ohnstad Die?
A resident of Bellingham, Washington State, Kristy was just fourteen at the time of her murder. She resided with her mother, Sue Ohnstad, and was pretty popular among her friend group. People who knew Kristy described her as a lively and cheerful schoolgirl who led a typical teenage life and loved spending time with friends. Moreover, she was pretty good at school, and her teachers mentioned that she had great aspirations for the future. Unfortunately, all those dreams came crashing down when a crime fueled by rage claimed the teenager's life.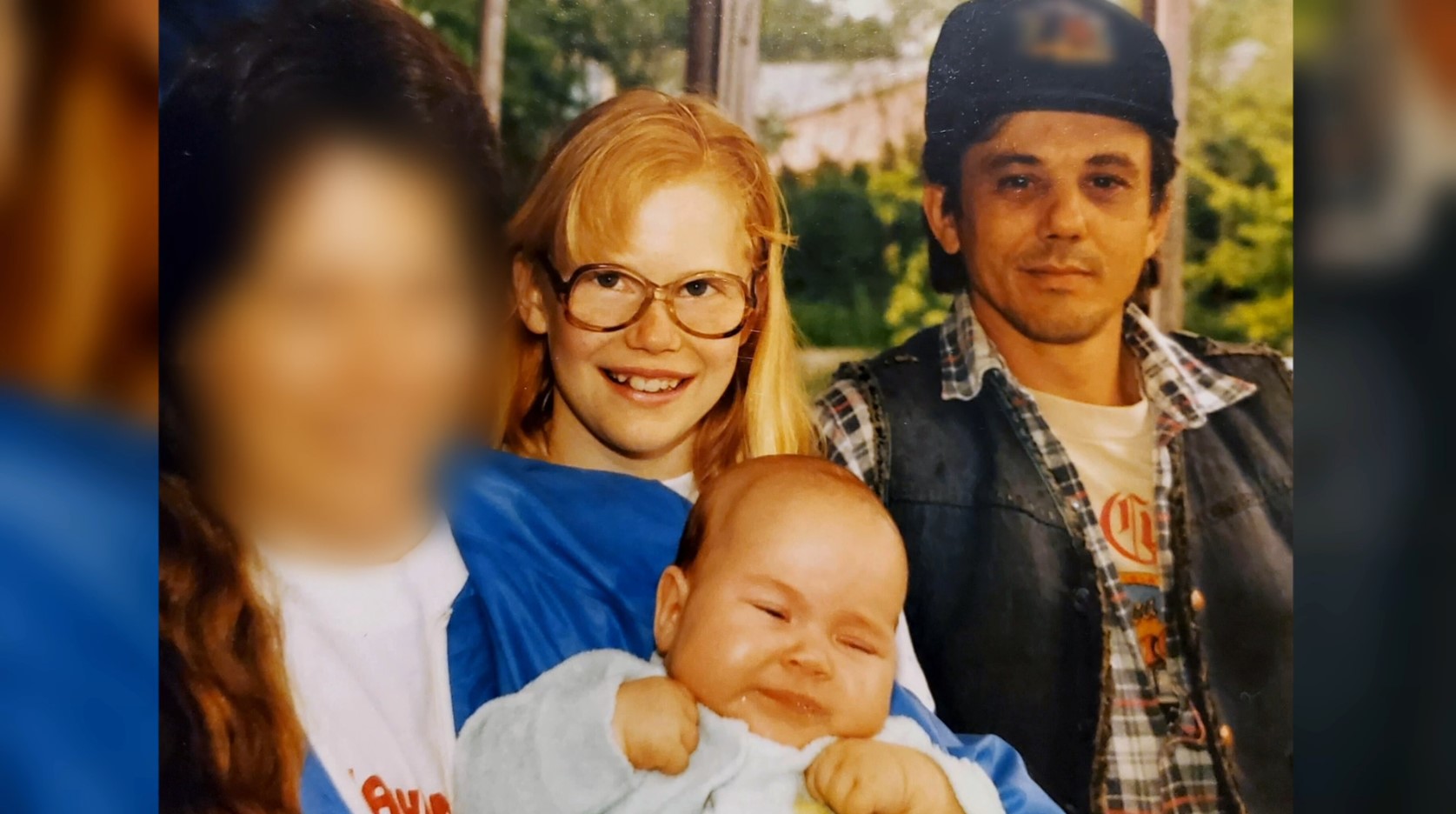 Kristy went missing on her way home from school on April 17, 1995, and her mother, Sue, wasted no time informing the police about the disappearance. Once the police got involved, they organized several search parties and began combing through the local areas for the missing girl. Subsequently, on April 18, a man called Willie Golightly spotted a backpack in a ditch near Bellingham's Samish Way, and inside, he found a sweatshirt as well as Sue's phone number.
Once Willie called Sue, she identified the bag as Kristy's and asked the police to check up on the lead. In the meantime, authorities interviewed several of the 14-year-old's friends and acquaintances, but no one knew her whereabouts. Naturally, with each passing day, Sue began fearing the worst, although she still held on to the hope of her daughter's safe return. Yet, the fears were ultimately confirmed when officers found a mutilated female body near the south end of Lake Samish on April 21.
The body was partially undressed, and an initial medical examination proved that the killer had bashed the victim's head in with something as heavy as a sledgehammer. Soon, DNA evidence determined the remains as that of Kristy Ohnstad, and an autopsy affirmed that the 14-year-old was raped and strangled before being made to suffer blunt force trauma to the head. Furthermore, the police found a metal spike sticking out of the teen's ear, and tests showed that the murderer had inserted a sharp needle-like object into her brain before bludgeoning her to death.
Who Killed Kristy Ohnstad?
At the time of Kristy's murder, her mother, Sue Ohnstad, was dating Bellingham resident Clark Elmore. Reports mention that although he considered himself the teenager's stepfather, he allegedly abused her since childhood, and she was allegedly looking to out him to the authorities. While such information made Clark a person of interest, the police were surprised when he visited Willie Golightly on his own and requested Kristy's backpack. The latter later mentioned that after introducing himself as the girl's stepfather, he kept asking for the backpack until the police arrived. Still, officers saw no reason to suspect Clark then, and he was allowed to walk free.
Shortly after, police officers thoroughly swept Clark's van but found no evidence indicating Kristy's presence. In the meantime, the suspect appeared distraught with the teen's disappearance and even joined several search parties to look for the 14-year-old. In fact, Clark's demeanor seemed so genuine that even Sue believed he was worried, and she kept updating him about the status of the investigation. Nevertheless, once the police discovered Kristy Ohnstad's body on April 21, they treated him as a suspect and kept him in the dark.
Yet, Clark somehow got word of the discovery and fled to Oregon after telling Sue he had some errands. Despite his absence, the police continued their investigation and found two specks of paint on Kristy's body, which matched the color on one of the suspect's toolboxes. Hence, with direct evidence to tie Clark to the crime, the police issued a warrant for his arrest and prepared for a nationwide manhunt. Surprisingly, about six days after the murder, Clark had a change of heart as he returned to Bellingham and turned himself over to the police. Subsequently, the authorities took him into custody and charged him for his role in Kristy's murder.
Where is Clark Elmore Now?
When produced in court, Clark Elmore pled guilty to aggravated first-degree murder and was sentenced to death in May 1996. Following his sentencing, he tried to get the conviction overturned, but most of his petitions were denied in court. Eventually, he exhausted all his appeals and, with no way out, awaited his execution. Nevertheless, fate had a different plan as, in 2014, Washington State Governor Jay Inslee ordered a stay on all death sentences, citing the inconsistency of death penalties and the costs each state was forced to bear. Consequently, in 2018, Clark was taken off death row; he remains behind bars at the Washington State Penitentiary in Walla Walla, Washington.
Read More: Haile Kifer and Nick Brady Murders: How Did They Die? Who Killed Them?