Investigation Discovery's 'Still a Mystery: Charmed by a Killer' has Krystal Mitchell's murder as one of the two cases that are featured on the episode. In 2016, the young mother was found dead while on vacation with her boyfriend in San Diego, California. Soon, the boyfriend, Raymond "RJ" McLeod, became the prime and only suspect in her slaying. But over the years, the alleged killer has evaded capture from the authorities. So, if you're curious to know more about this case, we've got you covered.
How Did Krystal Mitchell Die?
Krystal Mitchell was born in Pasadena, California. Her family moved to Vancouver, Washington, when she was about 8 years old. Over there, she studied at Mountain View High School. Krystal was described as a beautiful, helpful woman with a positive attitude to life. She got married at the age of 22 and had two children. While that marriage ended in 2012, she was a devoted mother whose kids were her life. In 2014, she decided to move with her kids to Phoenix, Arizona, in search of a new life.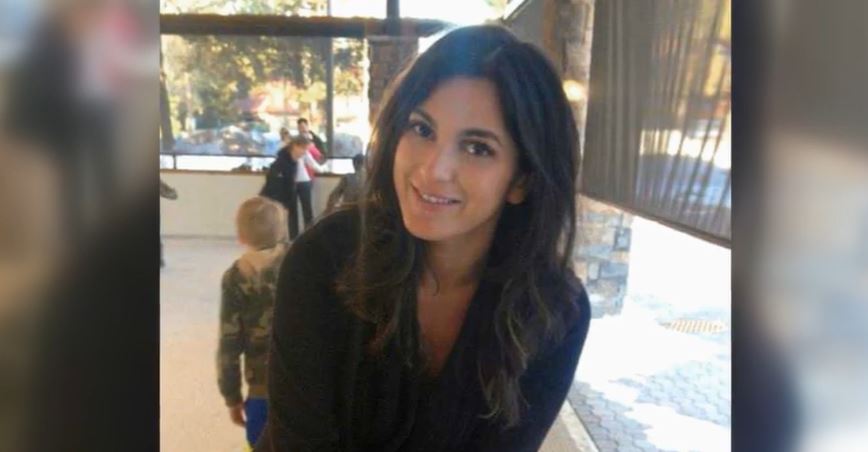 Over there, Krystal started to work as a property manager at an apartment complex. Once settled in, the 30-year-old hoped to find love again, and for a while, it seemed like she did. Krystal met 32-year-old Raymond while he was looking for an apartment. He ended up staying in the same complex as Krystal, and the couple started dating. In June 2016, Krystal and Raymond had been together only for a few weeks when they took a trip to San Diego, California, to visit one of Raymond's friends.
On June 10, 2016, the friend found Krystal lying unresponsive in his guest bedroom. He called 911 at around 1:17 PM, but Krystal was declared dead at the scene after first responders arrived. There were signs of a struggle in the room, and Krystal had been brutally beaten and strangled to death. The police noted that Raymond was nowhere to be seen, and Krystal's car was missing as well. The investigators knew who to look for, but Raymond was long gone by then.
Who Killed Krystal Mitchell?
Investigators believed that Raymond strangled Krystal to death before taking her car and eventually fleeing to Mexico. Krystal's mother, Josephine, stated that a detective told her that Raymond punched someone at a nightclub when he was out with Krystal on the night of June 9, 2016. She stated that after Krystal's murder, Raymond drove down to the San Diego airport in her car, rented another car in which he fled to Mexico before dumping it there and going to Belize.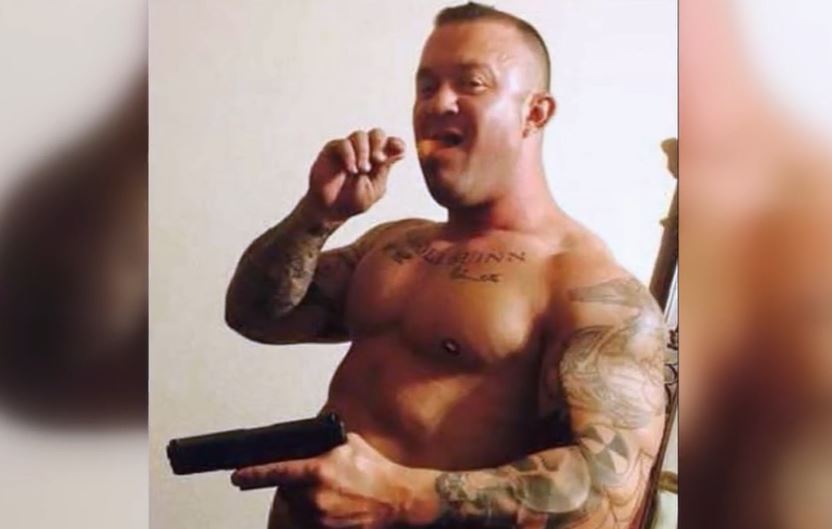 Raymond's past revealed that he had a history of abusing women. An ex-marine and a heavy drinker, he was suspected of abusing two of his previous wives. Investigators stated that once, Raymond's roommate walked in on him strangling his wife. But when Krystal ran his background check when he applied for a new apartment, it did not reveal his prior history of violence.
While the investigation hit a wall after a point, given Raymond was not in the country anymore, Josephine never gave up. Being an ex-detective herself, she resolved to find answers on her own, using social media to garner any clues regarding Raymond's whereabouts. She was able to gain information about a tattooed bodybuilder being seen in Belize in 2016 and then in Guatemala in 2017, a description that matched that of Raymond. Josephine even traveled to these and other Central American countries in hopes of finding Raymond, but he has evaded capture ever since.
Where is Raymond "RJ" McLeod Now?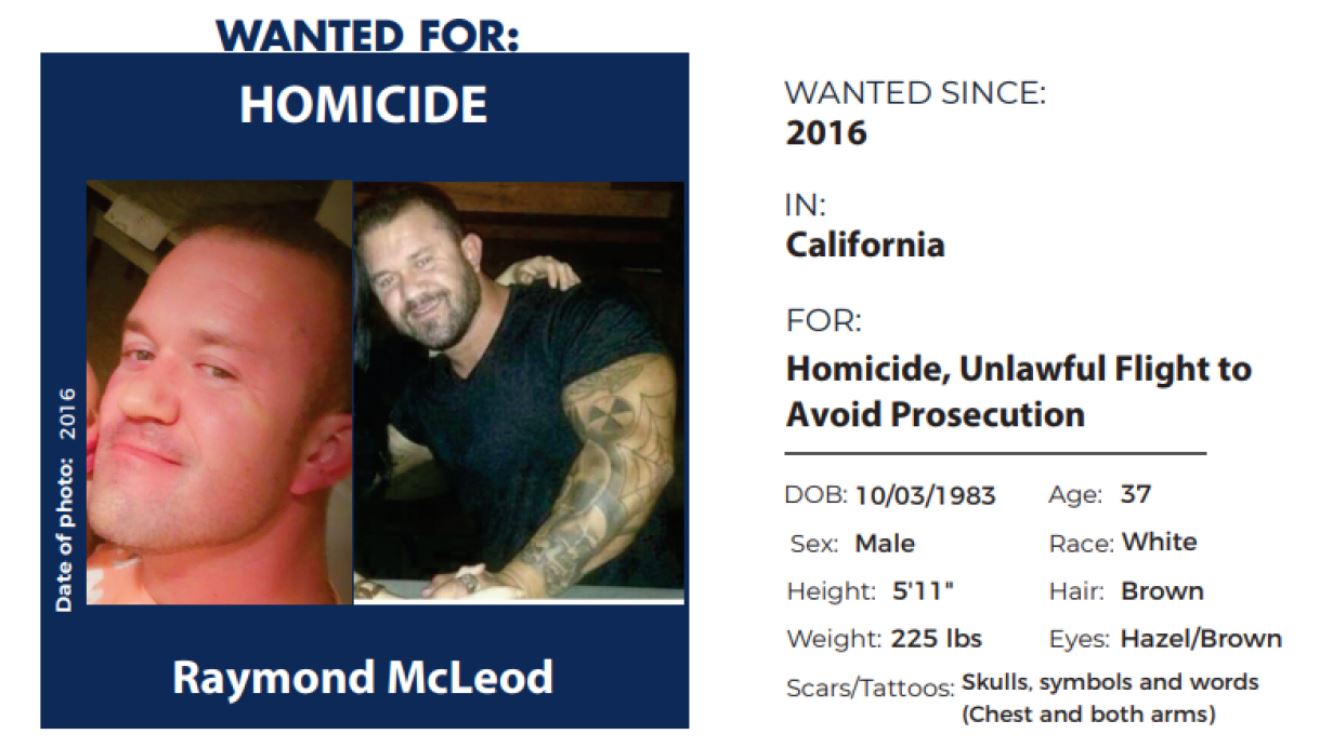 Raymond remains a fugitive from the law and is still a wanted man in relation to Krystal's murder. In April 2021, he was placed on the U.S. Marshals Service's 15 Most Wanted fugitive list with a reward of up to $50,000 for any information that would lead to his capture. His last reported sightings were in Belize and Guatemala a few years ago. Josephine continues her efforts to look for Raymond and has started a website called Angels of Justice to help her do that. The website also aids people who are facing similar plights with cases that have gone unsolved.