The following article contains major spoilers to the 2016 film 'La La Land'.
Having to live in a small town for a good chunk of the early periods of your life because your parents' jobs don't allow them to live in their location of preference, but where their employer finds them more suitable has its own charms and challenges. You grow as a child, in your sublimely infinitesimal world, largely oblivious to the maddening pleonexia that plagues the populace in the cities. But you also never get to savor much of the materialistic joys that come as a consequence of said pleonexia. I remember having never gone to the movie theater for months on end because we had no theaters in proximity to our home or always finding that a certain quality film I'd been anticipating for a long time is not even going to play in the theaters near me. To normal ears, that would sound something exceedingly trivial (and that is why I elucidated the allure of a small town life first), but for a cinephile, it sometimes felt quite tough. But I saw as many films from across the globe as I could and learnt all that I could about the world awaiting me outside the sheltered confines of my compact surroundings. Moving to a big city for pursuing higher education was something I had been haplessly looking forward to for many years. It felt liberating, and although not being constantly in the presence of the people who had played the most instrumental role in forming who I was proved much harder than I had envisaged, but I was finally able to step out of my house and find good cinema pleasantly accessible, at least the one Hollywood produces. I still long to see global films on big screens.
So when I stepped out one cold morning to go to a theater for a screening of Damien Chazelle's musical extravaganza, I felt gleefully euphoric. Film Twitter had an uncharacteristically huge part to play in my giddiness, but so did my own anticipation whose quantum had been accentuated by the film's near-perfect marketing. I was also apprehensive that feelings of insufficiency might manifest themselves in me as I looked at the unnaturally good-looking actors Chazelle had cast as his protagonists and as they unveiled their deviously multi-faceted gifts. Instead, I felt so vividly entranced by every frame of the film as if all of it had been engendered just to please my senses. Those protagonists felt unbearably, overwhelmingly close to my own experience. Their idyllic dreams mirrored my own to a degree where their poetic vulnerability left me beaming with verve throughout the film and for days later. For someone to whom cinema had meant so much growing up in that small town, here was finally a film to which cinema meant just as much. It revered the films of the past as it made a legacy of its own. It validated dreaming and the nostalgia inherent to all the sacrifices that are requisite to dreaming.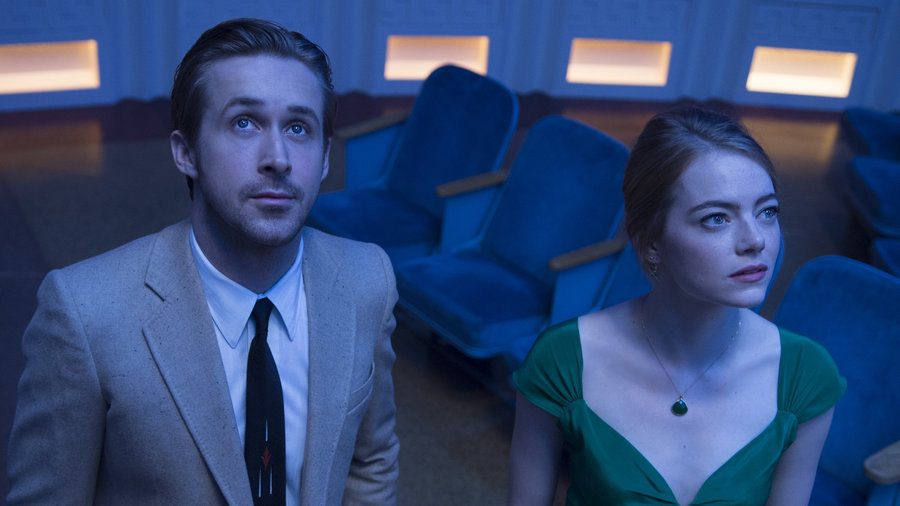 When Mia recites her play to Sebastian, she nervously questions, "Will people like it? It feels too nostalgic." I presume Chazelle asked the same incessantly to himself about his own film. He pays as deferential an homage as possible to the old-fashioned musicals without ever losing a sense of tangy originality and melancholic sweetness. He hints at the escapism offered by the MGM musicals, but borrows more from Jacques Demy than the Hollywood staple of the 1950s. In the drenched-with-vibrant-colors first half, the influence of Demy's 'The Young Girls of Rochefort' is instantly evident. In the crestfallen second half though, the film feels more like Demy's masterpiece 'The Umbrellas of Cherbourg', with its staggering realism undercutting its optimistic tonality. And while 'Umbrellas' ends with a brutal indifference, 'La La Land' allows our lovers to acknowledge the passion they share and for a final time, be unabashedly nostalgic.
Read More: 'La La Land' Will Win Best Picture Oscar. Here's Why.
On first viewing, it's the miraculous Stone who leaves you gasping for breath. Mia is so exquisitely vulnerable, with Stone's big eyes welling up with such tender heartache, and her voice crackling with a serene honesty that will make the most unsympathetic of viewers feel for her ardently. But on a second look, it's Seb's rhapsodical romanticism that I found much more heartbreaking. Mia's grounded humility never lets her lose comprehension of the fact that dreams don't always come true. But Seb's desire for idealism in a world which is giving up on the idea of passion itself is astoundingly heartbreaking and Gosling's breathy voice as he casually remarks, "That's the thing with people in LA. They worship everything, but value nothing." and how it manages a crescendo on the "nothing" is almost musical in its despondency and I felt a tear rolling down my face at the honesty his eyes were able to betray.
There is such ingenious synchronization in the craft involved in 'La La Land' that it makes its daring balancing of the intimate with the grand look utterly effortless. There are no seams and nothing seems out of proportion from the coloring of the sets in conspicuous brightness that isn't jarring for even a second, to the soulful, deliciously evocative lighting to the incomparably inspired costume design. For instance, the dress Mia wears in the last scene is so strikingly similar to the one she's wearing when she meets Seb for the first time and only on a closer look would one realize that it's much fancier and more mature. While Seb's wardrobe essentially remains unchanged, reflective of that poignant romanticism I was talking about. Seb continues to dream in the same way, while Mia continues to grow more receptive of reality. And notice how clear the tapping of the shoes is, even as it is enveloped in that exalted music, in "A Lovely Night"? That sound design is neither rushing nor dragging.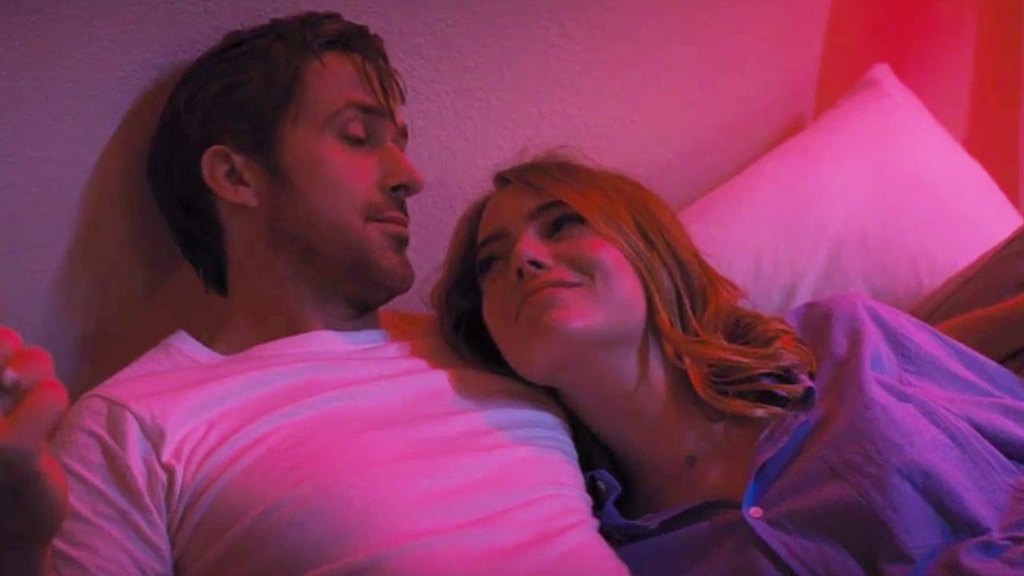 One of the things everyone gushes about after watching 'La La Land' is that Justin Hurwitz is an unparalleled genius. I couldn't conjure up any qualms with that assessment if I tried for months. But what captivated me the most on multiple viewings is how much he loves Mia. His music seems to transcend the entire experience of the film when it's annotating her childlike quietness, perceptible in the playful notes of "Chicken on a Stick" underlining the time Mia shows how she wants Seb to name his jazz club or the saccharine "Chinatown" playing in the background as she leaves a message with Seb, her loneliness rendered inexplicably overwhelming by his melodic sensibilities.
The most haunting part of 'La La Land' is undoubtedly the "Epilogue", which shows us the road not taken in all its unearthly magnificence. But what remains unclear is whose fantasy it is – Mia's or Seb's? I believe it's the film's fantasy. While 'La La Land' is the film where not all joys are perennial, it is also this film, where whatever life does with you and wherever you might end up, something glorious is always plausible, whether it rests forever in your memory or awaits you just around the corner.
Read More: 'La La Land' Will Win Best Picture Oscar. Here's Why.