Investigation Discovery's 'Evil Lives Here: Shadows of Death In Mother's Garden' narrates the story of American serial killer Larry Dean Bright, who murdered eight women in Peoria and Tazewell Counties in Illinois. He earned the moniker 'The Bonecrusher' from his purported propensity for burning his victims' bodies before crushing their bone fragments with a hammer. He admitted to killing eight women between July 2003 and late 2004. So, what is Larry's story, and where is he now? Let's find out.
Who is Larry Bright?
Larry Dean Bright was born in Peoria in Peoria County, Illinois, on July 8, 1966. Not much is known about his childhood, except he served a two-year stint in prison for residential and vehicular burglary when he was nineteen. Larry's family claimed the jail time changed him, as he developed a rougher edge that soon included a taste for hard drugs like cocaine. Larry asserted he first learned to smoke pot at a young age with his late father, and a construction job back injury several years ago led to his addiction to prescription painkillers.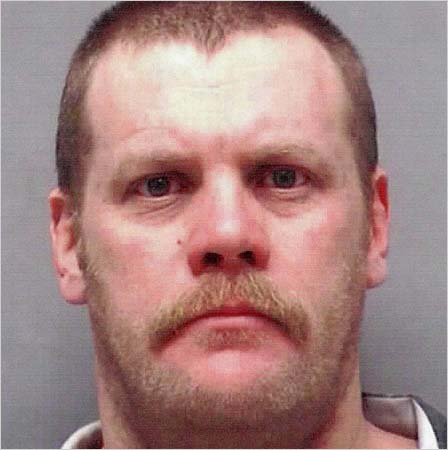 However, he was addicted to crack cocaine when he started committing his murder spree. The police also learned Larry was addicted to pornographic movies, which tended almost exclusively toward African-American actresses. According to Larry, his first two killings occurred by happenstance — he claimed he had no intention of killing Sabrina Payne, 36, and Barbara Williams, 36. He alleged he lost his cool when the women tried to steal from him after drug-induced sexual intercourse sessions.
According to reports, Larry picked up Sabrina on the south end of Peoria in late July 2003 and took her to the 500 block of West McClure Avenue, where he shared a small house owned by his mother. He had promised to supply Sabrina with crack cocaine in exchange for sex. However, he claimed he lost control when he allegedly found Sabrina stealing money from his trousers. Larry fatally strangled Sabrina and then dumped the body in a cornfield south of Augustin Road near Mud Creek Bridge in Tremont Township.
Soon after, Larry's mother sold her McClure Avenue home and bought a house at 418 W. Starr Ct. in Peoria. While she lived in the main ranch home, Larry lived in a tiny guest house. He lured Barbara to his new home on February 4, 2004, with the promise of drugs before having sex with her and allegedly catching her stealing from him. The 36-year-old woman met the same fate as her predecessor, and the police found her body lying on the side of the road on the 4800 Block of North Valley View Road in Edwards the following day.
According to reports, the police were convinced about the alleged attempts of theft since sex workers were known to try to rip off their customers. By his second murder, Larry also changed with the two murders, and something evil clicked inside his head. The prosecution claimed he had developed a taste for killing, and "it stimulated him." They also alleged the two happenstance murders kindled his passion for murders, and he might have been consumed with the excitement and power of the deed.
Where is Larry Bright Now?
The hypothesis was further cemented after Larry's arrest. He said, "I knew then I would kill the others I would pick up. I went out hunting." After the two murders, he continued committing six more – Brenda Erving, Linda Neal, Shaconda Thomas, Laura Lollar, Shirley Ann Trapp, and Tamara Walls. He would have perpetrated more murders if not for a tip from Vickie Bomar, who claimed to have been a victim of his assault but managed to escape before he could kill her.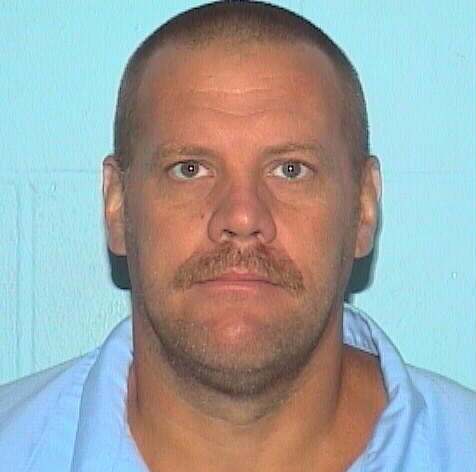 According to Vicki, Larry came to her while she was walking with her friend near Harrison Homes on Peoria's far south side in mid-July 2004. He was driving a pickup truck and offered her drugs in exchange for sex, to which she readily agreed. Upon reaching his Starr Court residence, he claimed he was a police officer before making her strip at knifepoint and forcing her to commit sexual acts. However, Vicki managed to escape by locking herself in the bathroom and fleeing when she saw a woman pulling up in a nearby driveway.
Vicki did not contact the authorities since she had a warrant to her name after failing to appear in court. She let the matter drop until her erstwhile boyfriend informed the police about the assault in late October 2004. The officers tracked Viciki down in early November and took her statement. They arrested Larry three days later, charging him with aggravated unlawful restraint. However, he denied knowing anything about the eight murders in Peoria and Tazewell Counties and was released due to a lack of evidence.
The police searched Larry's home for potential evidence on January 20, 2005. The officers noticed several plots of excavated land and dug them to find ashes and many small bone fragments. While Larry was temporarily detained, forensic experts determined the bone fragments were of human origin. He was charged with murder, and the prosecutor ordered the house excavated when Larry confessed to the murder of eight women. He even led the officers to where he had dumped the bodies and scattered the remains.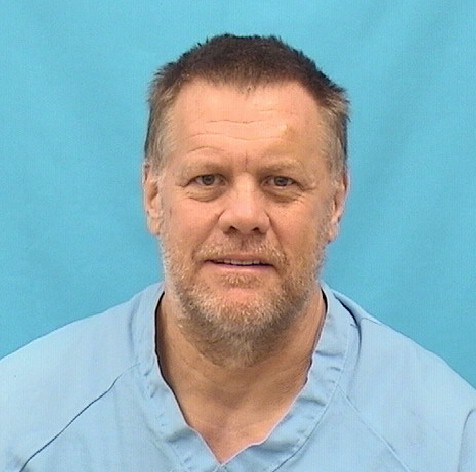 Larry pleaded guilty to seven counts of first-degree murder and one count of drug-induced homicide on May 30, 2006. He was sentenced to seven concurrent life terms without the chance of parole and 30 years for the drug-induced homicide conviction. As part of the plea deal, he needs to serve the entire sentence and has waived all rights to appeal. According to official court records, the 56-year-old is serving his sentence at the Shawnee Correctional Center in Vienna in Johnson County, Illinois.
Read More: Who Were Larry Bright's Victims? How Many Women Did He Kill?