The eighth episode of Investigation Discovery's 'See No Evil' chronicles how Larry Wells, the beloved Assistant Manager of a popular toy store outlet, was murdered in New York in June 2013. The investigators took months to solve the homicide with the help of forensic evidence and surveillance footage. The episode features interviews with the victim's family members and investigators associated with the probe to provide a concise view of what happened. If you're interested in finding out what happened, here's what we know.
How Did Larry Wells Die?
Laurence "Larry" C. Wells, II was born to Laurence S. (Vicki) Wells and William (Debra Farner) Mansfield in Dunkirk in Chautauqua County, New York, on September 22, 1977. He graduated from Pine Valley Central School in 1996 and from the State University of New York at Fredonia with a Bachelor of Science in Elementary Education in 2000. Larry received his Master's Degree from Walden University in 2004. He previously taught for the Frontier and Hamburg School Districts and was employed at Toys R Us in Hamburg for seven years.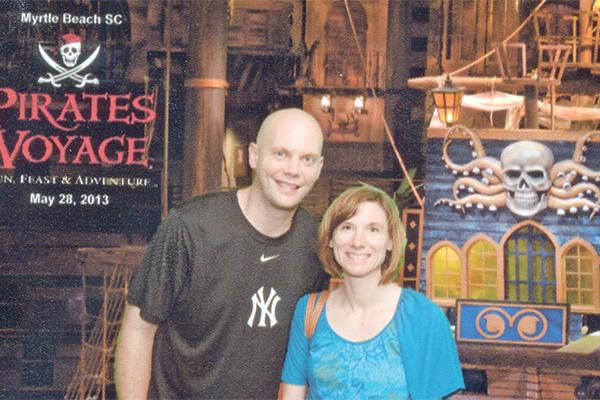 Larry was an avid Yankees, Bills, Sabres, and Ohio State Basketball fan. He married his high school sweetheart, Jill A. (Lucas) Wells of Blasdell, on July 31, 2004, and they welcomed a daughter named Madison. Larry's cousin, Michelle Rizzo, described him "as a big kid who loved toys," so his being the Assistant Manager of the Hamburg Toys R Us outlet seemed perfect. His mother-in-law, Debbie Lucas, recalled, "Larry was in our lives for 20 years. He was more a son to us than a son-in-law."
Larry lived with his family on Arthur Avenue in Blasdell, New York, residence, and was expecting a second daughter due in December 2013. His wife, Jill, reminisced, "Larry had picked out the name Paityn, and that's what the baby's name is going to be." Hence, it was shocking when the beloved toy store employee's co-workers found the 35-year-old bleeding to death inside his office around 5:30 AM on June 29, 2013. They called 911, and the medics rushed Larry to Mercy Hospital, Buffalo, where he succumbed to stab injuries on his torso.
Who Killed Larry Wells?
According to police sources, a handful of employees worked in the Hamburg store between roughly 1:00 and 5:00 AM on July 29. Larry arrived to unload a truck shortly after 4:00 AM, and some alarm went off shortly after. When he did not respond to the radio calls, one of the workers went to his office to find him and instead found him lying unresponsive in a rapidly spreading pool of blood. Eventually, the investigators processed the scene for DNA evidence and found a 2007 University of Florida Gators cap on the floor.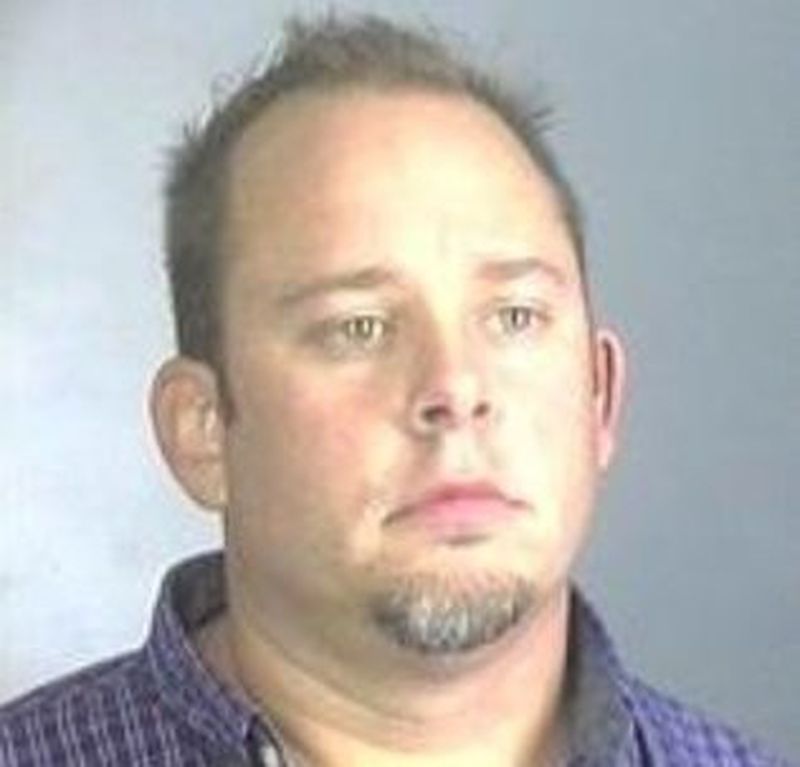 The police also noticed the security DVR unit had been unplugged and called the store's loss prevention expert, Bernard Grucza, to help them retrieve whatever security footage existed. The investigators reviewed the video to see a man in disguise entering the store at 4:24 AM, and he seemed to possess a good understanding of the layout and security system. It was evident as he zig-zagged around aisles and mostly avoided security cameras. The man was seen entering Larry's office at 4:32 AM, and the footage cut out at 4:39 AM.
The authority retrieved DNA evidence from the cap they located at the crime scene and swabbed dozens of employees and potential suspects for a match. Unable to find a hit, the investigation dragged on for months. Worried they had missed something, the detectives retracted their steps to realize they had not collected a swab from Bernard — their go-to guy for help. He had kept finding excuses and evaded submitting a DNA sample. Soon, the investigators cornered the 39-year-old loss prevention expert at his father's residence on August 14, 2013.
When Bernard's DNA matched the evidence, the authorities arrested him from his girlfriend's home in the Village of Allegany on October 16, even as he proclaimed his innocence on camera. He could be seen saying, "Whatever, guys. Great. I didn't do it. This is crazy." The authorities executed a search warrant and found stockpiles of electronics and toys he had been selling online on eBay. US Attorney William J. Hochul stated, "He was uniquely well suited to rip off the company that employed him."
According to reports, Bernard graduated from St. Francis High School in Athol Springs in 1993 before passing out with a degree from Canisius College in 1997. He worked at a big box retailer and started purchasing income properties in South Buffalo and the Southtowns. Bernard's financial records stated he landed his job with Toys R Us in 2007. However, tragedy struck in late 2008 when his wife, Heather, was diagnosed with breast cancer.
As medical bills, credit card bills, and unpaid utility and tax bills from their eight properties piled up, the couple filed for bankruptcy in 2009. They sold off most of their properties except for their home in Elma and a house in Lackawanna. However, neighbors on the upscale Kettle Run Road in Elma told the investigators about frequent arguments between Bernard and his wife, with them calling the police on three separate occasions. On June 8, 2013, Heather filed for a protection order when he fired his 9-mm Beretta through the back window.
Where is Bernard Grucza Now?
The Sheriff's Deputies confiscated Bernard's weapon and arrested him on charges of criminal possession of a weapon and harassment. His downward spiral continued with a debt totaling $1.2 million, a $450,000 home, and a late-model Cadillac Escalade. Bernard crept into the toy store in the wee hours of June 29 to steal merchandise. Thus, the prosecution alleged Larry might have caught him, and he murdered the Assistant Manager. Debbie stated, "Larry told us how Grucza cheated on his wife an awful lot. He brought a girlfriend to the store."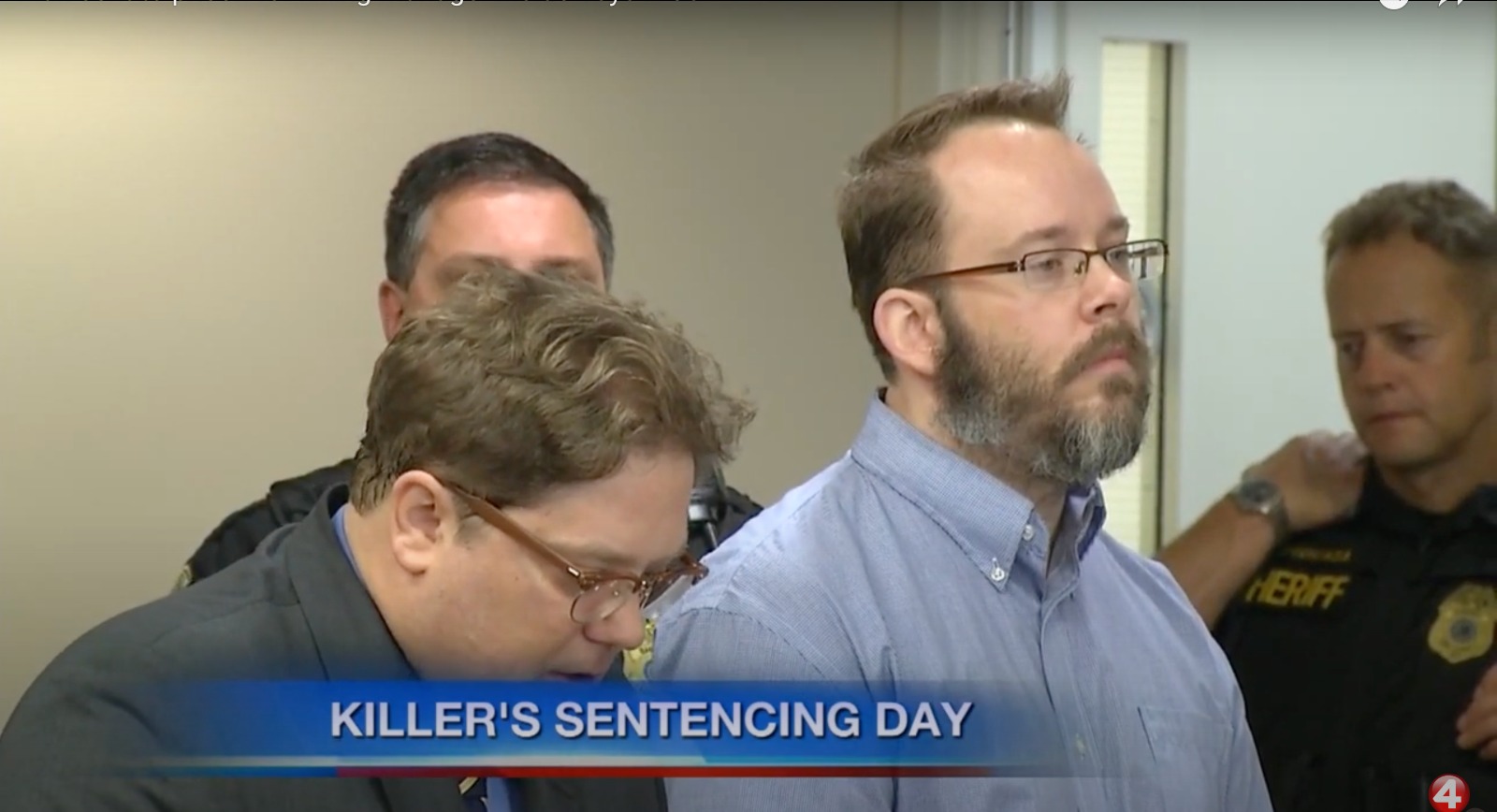 As part of a plea deal, Bernard admitted to stealing about $191,000 worth of merchandise and approximately $19,000 from three Toys R Us stores in Pennsylvania. He also pleaded guilty to first-degree manslaughter in Larry's death. Assistant US Attorney Timothy C. Lynch said, "The burglaries all happened after the murder of Larry Wells." Bernard was sentenced to 25 years and five years of probation in July 2014 and agreed to pay $223,000 in restitution to his former employer. The 48-year-old is incarcerated at Sing Sing Correctional Facility in Ossining, New York, and won't be released before 2035.
Read More: Andre Jackson: Where is Marie Singleton's Husband Now?