Episode 15 of Investigation Discovery's 'A Time to Kill' follows a shocking crime that rocked the Texan city of Rowlett in November 2015. When a mother of three named Laura Grillo was found mercilessly slain in her home, little did anyone know that someone extremely close to her had devised a sinister plot to take her life. But thanks to the prompt actions of the police, they could identify and apprehend the three perpetrators in less than a year. So, who were Laura's killers, and where are they today? Let's find out.
How Did Laura Grillo Die?
Born on August 17, 1978, in Baltimore City, Maryland, Laura Ann Aumiller Grillo was just 37 at the time of her murder. Her family and friends remember her as a hardworking and friendly individual who never hesitated to help others and was kind to all. Besides, Laura was a significant part of the community in Rowlett, Texas, where she was a member of the Rowlett Police Department Volunteers In Police Services. Not just that, she was a doting mother to her three children and was focused on providing the best for them.
In July 2015, Laura got engaged to her long-term partner, and she and the kids resided with him. On top of it, her brother, Brian Aumiller, also lived with them in the same house. Furthermore, Laura and her fiancé were supposed to tie the knot on November 21, 2015, and she was excited to start a new chapter of her life. Sadly, tragedy struck the family just a week before the wedding. On November 13, Laura left home in the morning to drop off her kids at school, and her partner went to run some work-related errands with his mother. Meanwhile, Brian remained home that day and was asleep when they left.
At around 11:50 AM, Brian woke up and left his bedroom, only to find the front door open. Soon, he noticed blood on the kitchen floor and discovered a deceased woman lying face down. Fearing the worst, Brian sought help from two neighbors and contacted the police. Upon arriving on the scene, they identified the woman as Laura, who had been shot in the head. An autopsy concluded that she had died from a single gunshot wound to the head above the eye. In addition, they found a bullet casing on the floor, indicating that the murder weapon was likely a .40-caliber gun.
Who Killed Laura Grillo?
Though the police initially suspected that Laura had been the victim of a botched robbery, there were no signs of forced entry into the house. However, the drawers were all ransacked, and the bedroom safe was open. Still, the police began interviewing Laura's loved ones and learned that since Brian had autism and was partially deaf, he slept through the attack and did not hear the gunshot. Next, they spoke to the victim's fiancé, Ioannis "John" Makris, who owned a home remodeling business. To their surprise, he allegedly showed little emotion regarding Laura's death and hurried to move back into the house with the kids.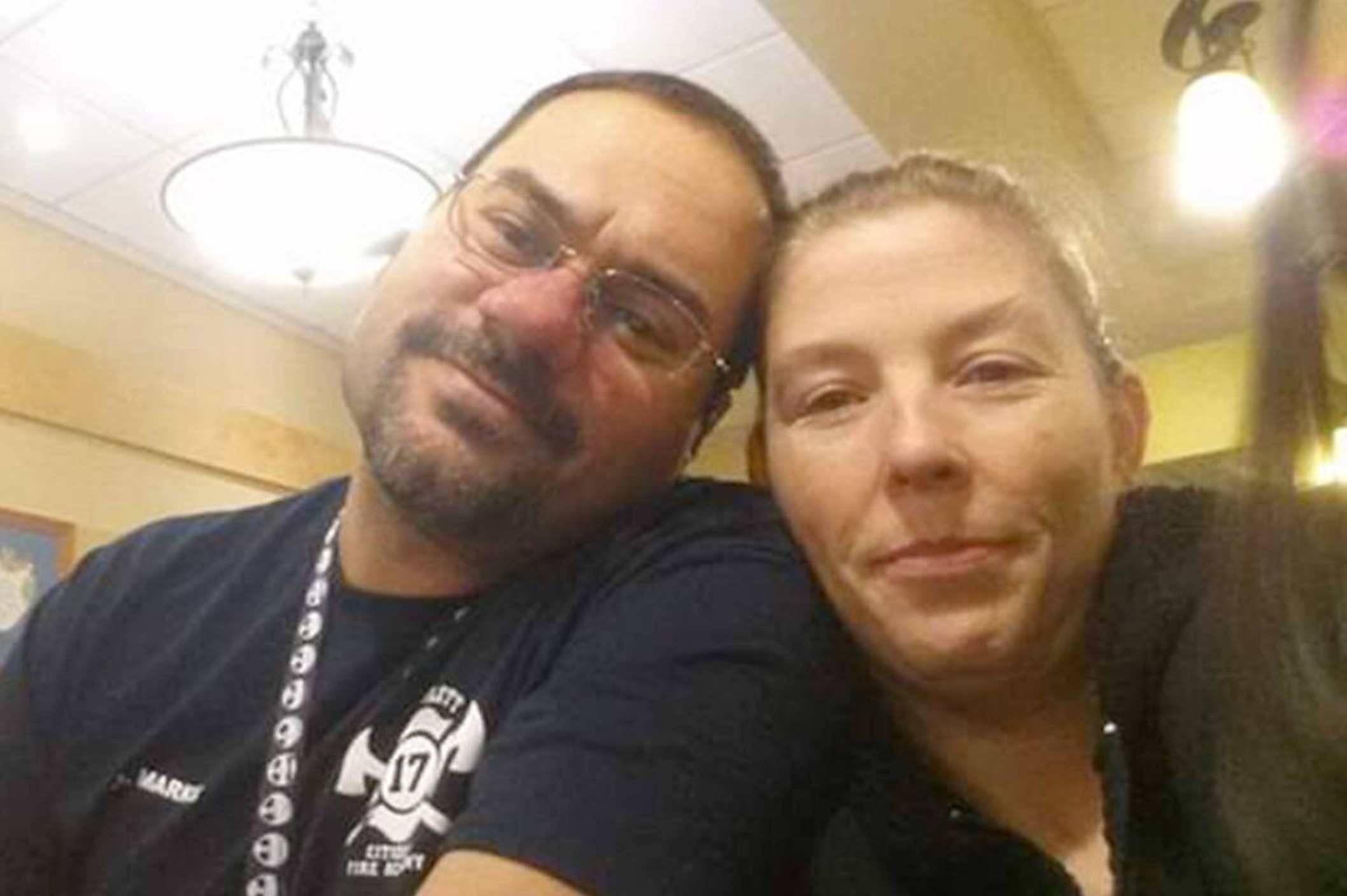 In addition, neighbors claimed that John tried getting rid of his fiancée's possessions too soon, and when the police asked him about who lived with him, he did not mention her. Despite his suspicious behavior, he passed a gun residue test and had an airtight alibi about his whereabouts on the day of the murder. According to John, he left home that morning and bought supplies for his business at Home Depot. At around 9:45 AM, his employees — Jesus Trevino and James Villeda — joined him in the store. On top of it, the store's video surveillance and both men corroborated his claim.
Regardless, the investigators accessed John's phone records and learned that Laura had emailed him in June 2015, intending to end their relationship. But the following month, the couple seemingly patched up after he romantically proposed to her. Based on search warrants and location tracing, the police found that Trevino's phone was close to Laura's house at the time of the murder. Apart from that, they retrieved cell phones, latex gloves, and a pair of tennis shoes from Villeda's hotel room. While the police believed he and Jesus were potential suspects in the case, they had little evidence to bring them in for questioning.
However, soon it was revealed that Trevino and Villeda were convicted sex offenders, and the former was a previously deported felon who had re-entered the country illegally. Since he had not registered himself as a sex offender according to the court mandate, the police obtained an arrest warrant for him in December 2015. By then, Trevino had absconded from Texas, but they soon received a crucial tip and tracked down Lorena Rodriguez, one of his ex-girlfriends. The Rockwell, Texas, native shared that she filed a report with the local police regarding Laura's murder.
Lorena alleged that Trevino told her that months before the mother of three was killed, his boss had hired him to murder his wife for $15,000. Though unaware that the man was John, she reported the same to the authorities. They theorized that after Laura threatened to break up with him, he was desperate not to lose her or the kids, and hence, he decided to hire Trevino and Villeda to kill her before she could leave. Later, the investigators also found photos of an unidentified woman in Trevino's Google account, holding a gun in her hands, similar to the murder weapon.
The woman was Janet Barron, another of Trevino's former girlfriends, who provided the authorities with his new phone number. He was traced to his hiding spot in Clearwater, Florida, arrested, and brought back to Texas in April 2016. In the meantime, the police contacted Ramon Fino, a man whose ID pictures they found in Trevino's Google account. He alleged that the latter had approached him and another man named Juan Salazar to become accomplices in the murder, but they refused.
On the other hand, even Villeda was brought into custody on a drug charge in May 2016. Upon being repeatedly questioned about Laura's death, he confessed to the entire murder-for-hire plot and how he was recruited for a promised $15,000 by Trevino in September 2015 for the homicide. Villeda alleged that John and Trevino had planned out all the details, whereas he only acted as the getaway driver. He divulged that they had purchased a silver Kia car for the same and had even made three failed attempts on Laura's life in the days leading to the murder.
Not just that, the money in John and Laura's bedroom safe was removed before the murder to make it look like a robbery. Villeda claimed that on November 13, 2015, he and Trevino drove to the house, and the latter used the security code to enter. Then, he snuck up behind the victim and shot her dead before making his accomplice drive him away. On the way, Trevino disposed of his clothes, and they dismantled the gun and threw it in a dumpster before leaving the car at a body shop.
Based on Villeda's statement, the police traced his route that morning and retrieved the discarded clothes and abandoned vehicle. Lastly, surveillance footage placed the silver Kia near Laura's home at the time of her death. Using all the evidence and testimonies, John was arrested in June 2016 and charged with capital murder. On the other hand, Jesus Trevino and James Villeda were charged with capital murder for remuneration.
Where are John Makris, Jesus Trevino, and James Villeda Now?
James accepted a plea deal and agreed to testify against John and Trevino; his statement proved crucial during the trial for Laura Grillo's murder. Eventually, John was found guilty of capital murder and sentenced to life in prison without parole in September 2018. The following February, Trevino was also convicted of capital murder and handed a life sentence without parole. Since James had accepted a plea agreement, he was sentenced to 25 years behind bars.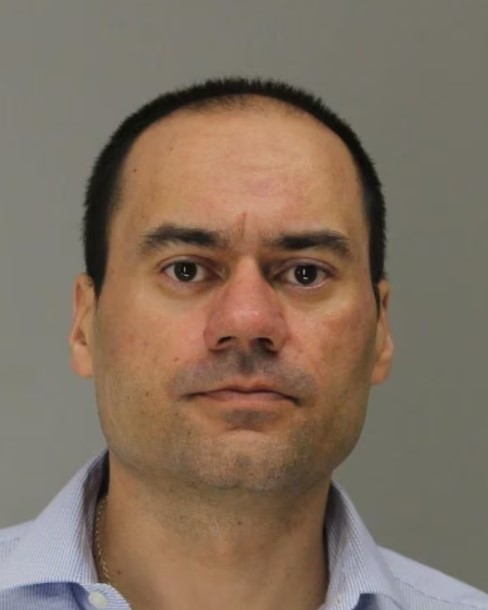 As per official records, Ioannis John Makris, now 45, is incarcerated at the H.H. Coffield Unit in Tennessee Colony, Texas. Moreover, 37-year-old Jesus Trevino is serving his sentence at the Jim Ferguson Unit in Midway. Lastly, 36-year-old James Villeda is imprisoned at the J. Dale Wainwright Unit in Lovelady, with his projected release date being May 5, 2041. He shall not be eligible for parole before November 2028.
Read More: Nadine Madger Murder: Where is Stephen Simcak Now?