Paramount+'s Western series 'Lawmen: Bass Reeves' is the latest offering from executive producer Taylor Sheridan, the mastermind behind the 'Yellowstone' universe. 'Bass Reeves' was initially announced as a spin-off of '1883,' a prequel to 'Yellowstone' and a significant part of the franchise. Since then, the historical series underwent significant changes to separate itself from '1883.' Still, Sheridan's involvement in the project and a familiar setting that features lawmen, cowboys, and their interaction with Native American communities are enough to make one wonder whether the series is placed in the same universe.
Lawmen: Bass Reeves is a Standalone Entry
'Lawmen: Bass Reeves' is not a part of the 'Yellowstone' universe. Although there were initial discussions to develop the project as a spin-off of '1883,' creator Chad Feehan's narrative preceded the Duttons' saga. Having said that, Taylor Sheridan's expertise and involvement in the project are unignorable. David Oyelowo, who plays Bass, worked for around eight years developing the project and Sheridan eventually got on board of the same.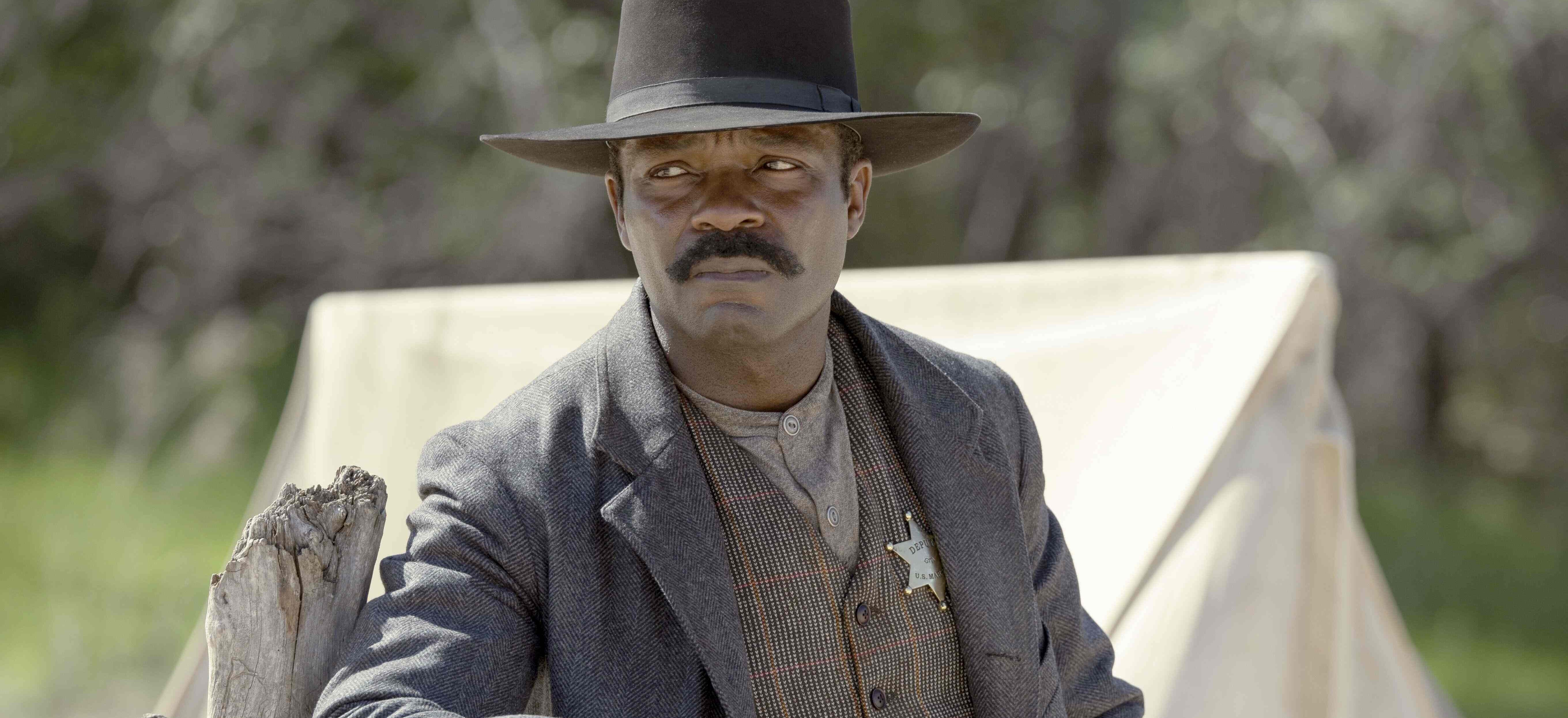 "Taylor came along and indisputably reimagined and reinvigorated the Western. I talked to him, and he is a real historian around this stuff. At that point, I'd been reading up on Bass Reeves for quite a while—and [Sheridan] was the only person I'd spoken to who knew at least as much, if not more, as I did. His passion for it just started making it feel like this might be a great collaboration," Oyelowo told Vanity Fair. Even though the series is not included in the 'Yellowstone' universe, it is indeed a part of the Taylor Sheridan universe, as per Feehan.
Although there aren't any narrative connections between 'Bass Reeves' and 'Yellowstone,' a common factor does exist. Moses Brings Plenty, who plays Mo in the mothership series, worked in the new show as a consultant. He also appears in a guest capacity but obviously not as his 'Yellowstone' character. Having said that, it is not impossible to connect the 'Yellowstone' universe to the new project. Paramount+ already revealed that 'Bass Reeves' is only the first installment of the 'Lawmen' anthology series, which will continue to explore the lives of "other iconic lawmen and outlaws who have impacted history."
If any of these lawmen lived during the setting of 'Yellowstone' shows such as '1883,' '1923,' or the recently announced '1944,' we can expect their paths to cross with the Duttons. Since Feehan confirmed that his show is a part of the Taylor Sheridan universe, a crossover cannot be entirely ruled out. The Duttons' long history of interactions with law enforcement officers of varying generations makes it indeed possible to connect their saga to 'Lawmen.' But as far as 'Bass Reeves' is concerned, the admirers of the Duttons need not expect much.
Read More: George Reeves Was a Real Confederate Soldier. He Fought With Bass Reeves.