Investigation Discovery's 'The Murder Tapes: For Love or Money' chronicles how three individuals — Leann M. Potts, Thomas S. Littler, and Rick Adams — were murdered inside their homes five miles apart in rural Ross County, Ohio, in early February 2019. Leann and Thomas were engaged, while Rick was Leann's biological brother. However, the authorities were able to apprehend the killer within 24 hours owing to public diligence. If you're curious to learn more about the case, we've your back. Let's begin then, shall we?
How Did Leann M. Potts, Thomas S. Littler, and Rick Adams Die?
Leann Marie Potts was born to the late Lee and Helen Marie Russell Adams in Washington Court House, Ohio, on June 20, 1972. She was a paralegal and former employee at the Anna Villarreal Law Office and a member of the Loyal Order of the Moose. Thomas "Tom" Steven Littler was born to the late Thomas and Bettie (née Phillips) Littler in Washington Court House, Ohio, on July 5, 1955. On May 21, 2007, he married Rae Lisa Brown, and they shared eight years of marriage before her passing on August 10, 2015.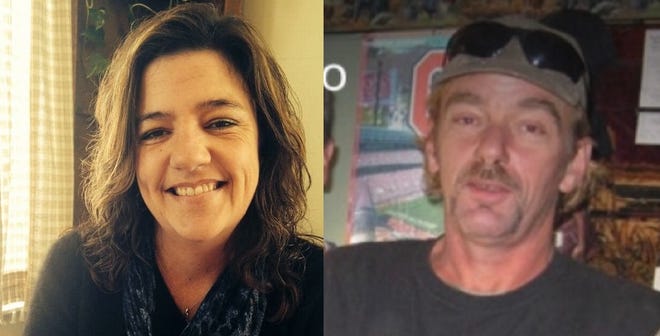 Tom worked at Core Materials Technologies Inc. for the last 28 years in Columbus, Ohio. He enjoyed dirt bikes, fishing, and woodworking. Court records stated Leann, 46, and Tom, 63, had been granted a marriage license in January 2019. Friends indicated the two had been making arrangements for a Caribbean vacation before their wedding, for which a specific date had not yet been determined. However, the couple's plans were cut short when they were fatally shot at Tom's home on Bowman Lane on February 4, 2019.
The family disaster did not end with the two murders only. About five miles from Tom's residence was 50-year-old Rick Adams' mobile home on Vigo Road in rural Ross County. He was with his girlfriend, Tammy Potts-Williams, then 51, when an individual shot them fatally. While Tammy survived her wounds after remaining in critical condition for weeks at the OhioHealth Grant Medical Center, Rick succumbed to his injuries at the same hospital on February 5. The two incidents were connected through Rick and Leann being biological siblings.
Who Killed Leann M. Potts, Thomas S. Littler, and Rick Adams?
Tammy's aunt Doris Jones described her feelings upon approaching Rick's rural Ross County mobile home where her niece, Tammy, and her boyfriend, Rick, had resided for years on February 4 afternoon as akin to a scene from a horror movie. She told a 911 operator, "Someone came here and beat these people. They're about dead. It looks like they tried to murder them." Doris claimed she found the two outside the mobile home about 6 feet apart, barely alive. It appeared they had been shot, stabbed, and beaten.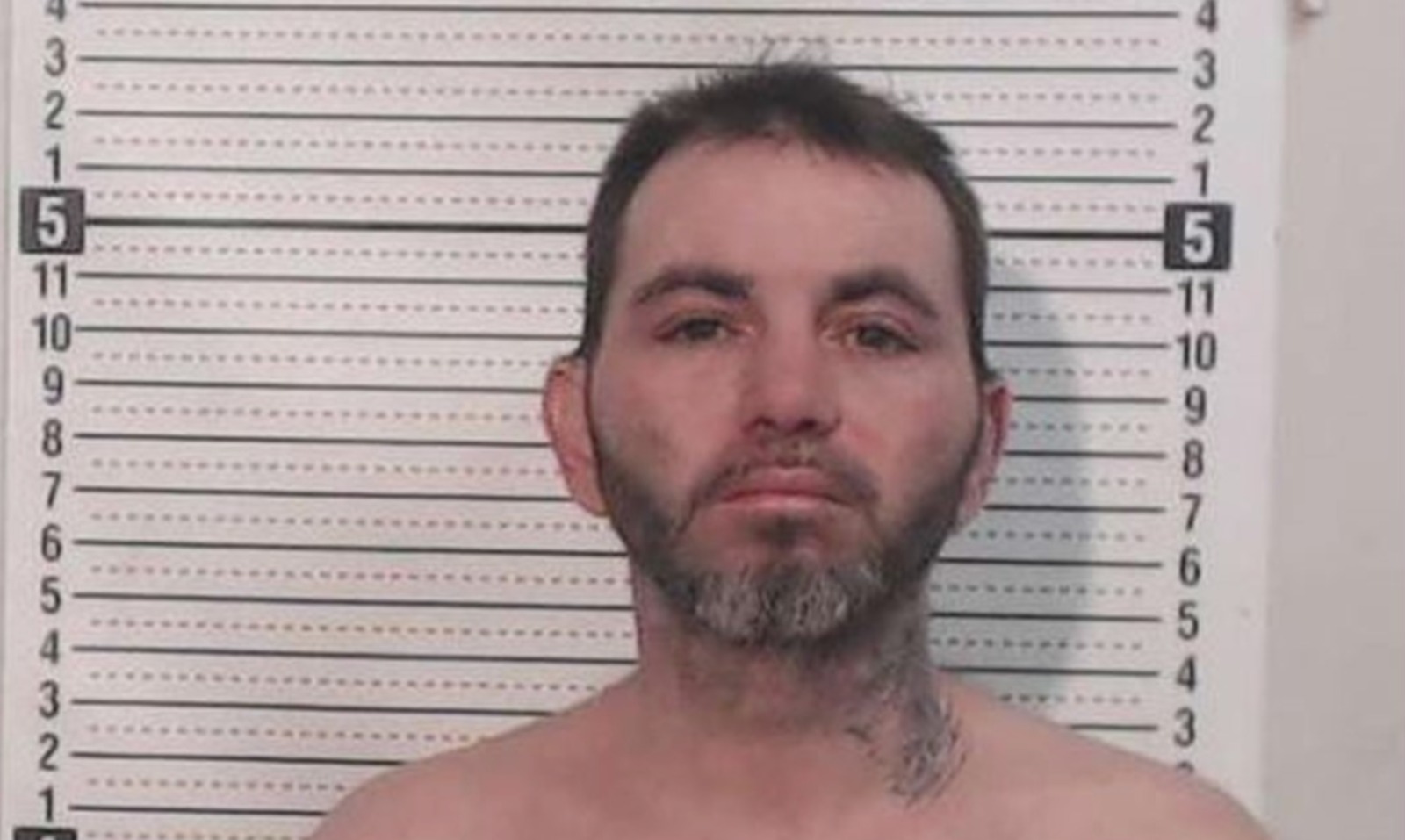 Ross County Sheriff George W. Lavender Jr. stated the two shooting scenes in Liberty Township east of Chillicothe were connected but refused to reveal further details. However, the authorities did not have to look for the killer for long as he was captured the following day due to the diligence of employees of a nearby fast food joint. According to police, the Burger King employees' swift and astute actions ultimately led to the perpetrator's apprehension. The arrest was documented in police body camera footage captured on February 5.
The body cam footage showed the officers entered a Burger King on N. Bridge Street and took James A. Rinehart Jr. into custody. One of the officers could be heard shouting, "Hey buddy, put your hands behind your back here for me. Chill out. Relax." A day following the tragic triple homicides in Londonderry, it was reported that James attempted to use one of the victim's credit cards at a Burger King drive-thru on February 5. The cashier at the restaurant recognized the name on the card as belonging to 46-year-old Leann.
The cashier then requested him to enter the establishment, and she promptly contacted the authorities. She later said during a police interview, "He wasn't getting away today even if I had to tackle him. When I walked up front, I looked at the credit card. I said, 'Oh hell, no, this lady was just murdered.' I said, 'Sir, I'm sorry, I have to get your gift card. I'm sorry, I need to get a pen. I'm sorry, I just spilled all your milkshake.'" According to the police, James was found in possession of $1,131 in cash, Burger King gift cards, and Leann's credit card.
Where is James A. Rinehart Jr. Now?
James was indicted on capital murder charges stemming from three murders, along with 16 felony counts ranging from aggravated murder to kidnapping and rape. His murder trial was set to begin in October 2020. However, he entered guilty pleas to three counts of aggravated murder and one count of attempted murder on September 23. His DNA was present at the crime scene, and a nearby gas station's security footage captured him on video using Leann's cell phone and credit cards on February 4, 2019 — the day of the murders.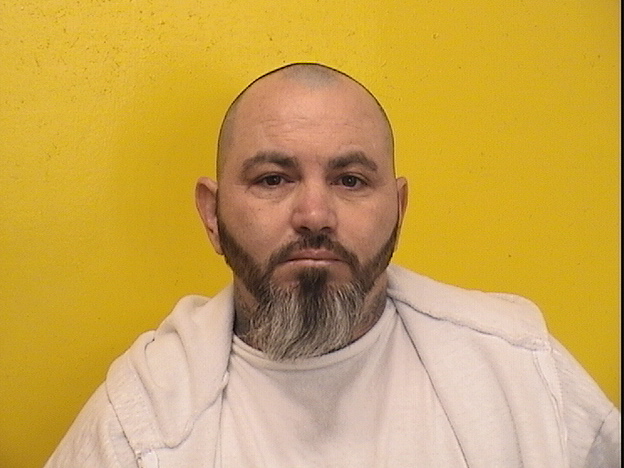 In return, the Ross County Prosecutor's Office dropped all remaining charges from the 16-count indictment, including the repeat violent offender specifications linked to the attempted murder charge. He was sentenced to 35 years to life on September 30 for three counts of aggravated murder, an unclassified felony, and one count of attempted murder, a first-degree felony. He was granted 325 days of jail credit. The court also ordered him to pay varying amounts in restitution, including $122 to Haller Funeral Home to cover remaining funeral expenses.
He had to give $5,936.75 to Leann's estate because of money he spent using Leann's credit card on February 4 and 5, 2019. He also had to pay $1,131 taken from him when he was arrested. Plus, $894 worth of things he purchased at Champs Sporting Goods and $1,483 worth of stuff he bought at Walmart, all on February 5. James, now 44, remains incarcerated at the London Correctional Institution in Union Township, Madison County. His inmate records state he will be eligible for his first parole hearing in September 2054.
Read More: Joel Rifkin: Who Where His Victims? How Many Did He Kill?