NBC's 'Dateline: The Mystery Man' features the antiques of a conman Liam Allen, who gained worldwide notoriety after defrauding vulnerable British women looking for love by pretending to be a CIA agent. Even though he was caught, jailed, and deported in the late 2000s, he continued his fraudulent schemes until he was apprehended again in New Jersey in April 2014. So, who is Liam Allen, and what did he do? Let's find out.
Who is Liam Allen?
William Allen Jordan was arrested in the parking lot of a Cherry Hill, New Jersey, store on April 22, 2014. Reports stated he met Mischele Lewis, a registered nurse and single mother to two kids, on a dating platform in January 2013. A resident of Florence Township, New Jersey, Mischele took a liking to the handsome man, who told her he had been sent away from his Cherry Hill home to live with his relatives in Britain. The 48-year-old told her his real name was Guillaume, French for William, but he preferred to be called Liam Allen.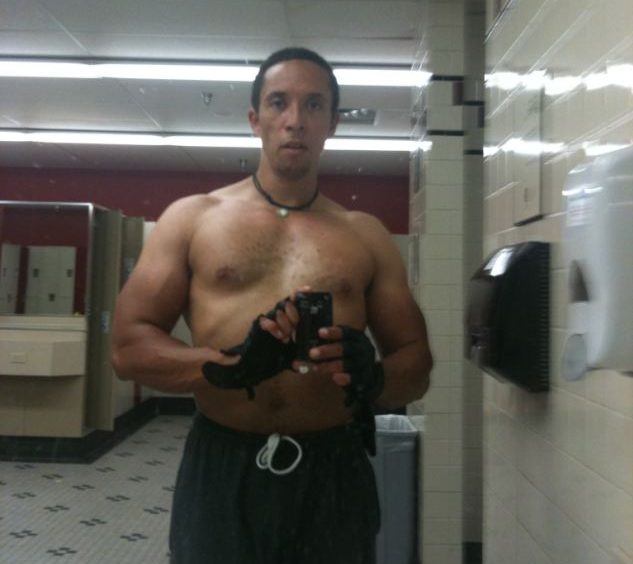 Mischele recounted how Liam spoke with a British accent and claimed he graduated from Oxford to join the British military. He had also alleged the UK Ministry of Defence offered him a job because of his high intelligence and versatile skillsets, which allegedly included flying helicopters. He ended his incredible story with how he got bored of living all around the world and returned to New Jersey to renew his contact with his parents and eventually settle down with a family.
Impressed by his incredible story, they had corresponded for a few weeks by email before Mischele met with him. Over the following couple of months, Liam fed her dozens of preposterous tales about him being a government agent tasked with ensuring the safety of foreign dignitaries and their families. By May 2013, she was in love, and he told her she needed "security clearance" if they wanted to be together. Further deception occurred when two individuals — posing as government agents — contacted her over the phone for her and her family's details.
They requested her "voice digital fingerprint" and asked her to make multiple transfers of $200 or $300, adding up to $1,300, to prove her worthiness in June 2013. All through the summer, they fed Mischele with incredible anecdotes about Liam and the work they supposedly do until they suddenly ceased contact in September 2013. By then, she was overly stressed, and Liam's story didn't always make sense, with him frequently disappearing for days. But their relationship went to the next stage when they discussed having kids together in October 2013.
Mischele said, "I wanted to give him a biological person who belonged with him, for the rest of his life he could claim as his own. He wasn't close with his parents and siblings. He played on my nurturing instincts." Liam even celebrated Thanksgiving with her family, and she added, "He said had never had an American Thanksgiving, so my family went all out." He asked Mischele's hand in marriage on December 8, 2013. However, he continued ghosting her throughout the last week of December, and she started getting disenchanted by January 2014.
Where is Liam Allen Now?
When Mischele discovered she was pregnant and did not get much response from her fiancé, she went secretly through his wallet and found an immigration card bearing the name of William Allen Jordan. After he again ghosted her on Valentine's Day, an exasperated Mischele googled the name on February 18, 2014. She was shocked to find he was a convicted sex offender and bigamist — deported from the UK — who was once married to two women simultaneously in Britain. He had fed those two victims almost the same story he had given her.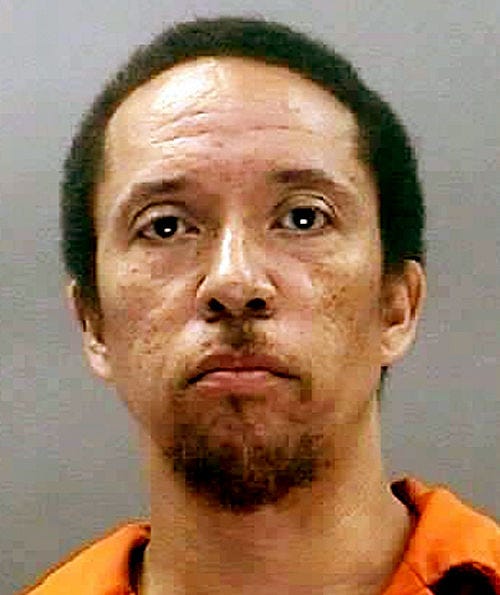 According to records, William had pled guilty to bigamy, obtaining funds by deception, failing to register as a sex offender, and possession of a stun gun in 2006. After serving two and a half years in a British prison, he was released and deported back to his home in New Jersey, where he started the scam again with Mischele. His criminal activities were featured in numerous TV documentaries on the worst villains alive, and one of his previous victims — Mary Turner Thomson — had even written an acclaimed book on her ordeal.
Mischele downloaded the book and went through it to discover he had at least 13 kids with eight different women. According to the book, William simultaneously had two wives, two fiancés, and another girlfriend on the side. She learned that he was a pedophile and had served time for molesting a girl between the ages of nine and 13. She also discovered that he had defrauded £198,000 — more than $333,000 — from Mary. Police records noted that he allegedly had at least two previous victims in New Jersey and one in Mexico after being released.
Shaken but determined, Mischele used a secret camera to film William, who eventually admitted defrauding her of £2,000. The footage —collected over weeks of nerve-wrangling lies as she confronted him and pretended to forgive him — was enough to be used as evidence and convict him of his crimes. Meanwhile, she liaised with Florence Township and Cherry Hill police, and they arrested him in late April 2014. During his six-week 2015 trial, the court found he had taken at least £300,000 from 21 women in five different countries.
He was indicted on charges of third-degree theft by deception and fourth-degree impersonating a government official. William agreed to plead guilty to avoid a longer prison term and was sentenced to three years and made to pay $4,383. The 50-year-old noted, "All I can do, once again, as I did before, is to apologize for what happened. And yes, I desperately wanted to make sure that when I did come here, it wasn't just to say sorry, but also to make amends as best as I possibly can by (paying) that restitution."
Read More: Mischele Lewis: Where is Con Survivor Now?