Lifetime's 'Murdaugh Murders: The Movie,' which premiered on October 14, 2023, depicts the narrative of Alex Murdaugh, a well-known attorney, who discovers his wife and son deceased. However, the plot becomes interesting when he becomes the prime suspect in the murders. In a story filled with unexpected twists and turns, the mini-series delves into the subsequent courtroom proceedings.
Directed by Greg Beeman, this crime drama presents a compelling storyline that is sure to captivate viewers. It features Bill Pullman in the role of Alex Murdaugh, Serge Houde as Jim Griffin, and Vanessa Walsh as Agent Andrea Carter. In addition to these talented actors, Tanja Dixon-Warren and June B. Wilde are also part of the TV mini-series cast. If you're curious about whether the story is based on real events, we have all the details to share with you. Let's dive in!
Is Murdaugh Murders: The Movie a True Story?
Yes, 'Murdaugh Murders: The Movie' is based on a real-life story. Written by Michael Vickerman, this TV mini-series explores the circumstances surrounding the passing of Margaret, aged 52, and Paul, aged 22, both surnamed Murdaugh. What thrust this case into the spotlight of media scrutiny was the family to which the crime was connected. The Murdaughs, a legal dynasty, presided over the local district attorney's office in South Carolina's Lowcountry from 1920 to 2006. On June 7, 2021, Alex Murdaugh, who was the spouse of Margaret and the father of Paul, made an emergency call to 9-1-1 at 10 in the evening to report the discovery of the bodies near the hunting lodge estate in rural Colleton County.
The coroner's report revealed that both Margaret and Paul had suffered gunshot wounds that led to their deaths. On September 4, 2021, another significant event occurred when Alex Murdaugh himself was the victim of a roadside shooting in Hampton County. Fortunately, his injuries were not severe. However, on September 6, an extraordinary turn of events unfolded. Alex Murdaugh made a public statement in which he announced his resignation from the family's law firm and his intention to enter rehab for personal improvement. Just a few hours later, his firm, Peters, Murdaugh, Parker, Eltzroth & Detrickhe, issued their statement, alleging that Alex Murdaugh had been embezzling funds from the company.
On September 8, 2021, the South Carolina Supreme Court took the significant step of indefinitely suspending Alex Murdaugh's law license. Subsequently, on September 14, authorities revealed a shocking development: Alex had allegedly orchestrated the attack on himself. The motive behind this alleged plan was to enable his older son, Buster, to collect on a $10 million life insurance policy. The man who carried out the attack on Alex was identified as Curtis Edward Smith, a 61-year-old individual who had various connections with Alex. Smith was described as Alex's distant cousin, client, and purported drug dealer. Smith faced a series of serious charges, including assisted suicide, assault, and battery of a highly aggravated nature, pointing and presenting a firearm, insurance fraud, and conspiracy to commit insurance fraud.
Following the charges of insurance fraud, conspiracy to commit insurance fraud, and filing a false police report, Alex Murdaugh surrendered to authorities. He was granted bond, even though his passport was confiscated, and he was allowed to return to his rehab center. However, on October 14, 2021, Alex was arrested in Florida. Authorities charged him with two felony counts of obtaining property by pretenses. This arrest was the result of an investigation into the disappearance of millions of dollars from a settlement related to the death of Satterfield, a long-time housekeeper at the Murdaugh household, who had died in a "slip and fall" accident.
In the following months, Alex Murdaugh faced a series of charges related to various financial crimes. Prosecutors alleged that he had stolen money from his clients and his own company and that he had been involved in car crashes and other accidents that resulted in injuries to several individuals. The total amount of money he was accused of stealing from multiple victims was approximately $8.8 million, with many of these accusations leading to his indictment.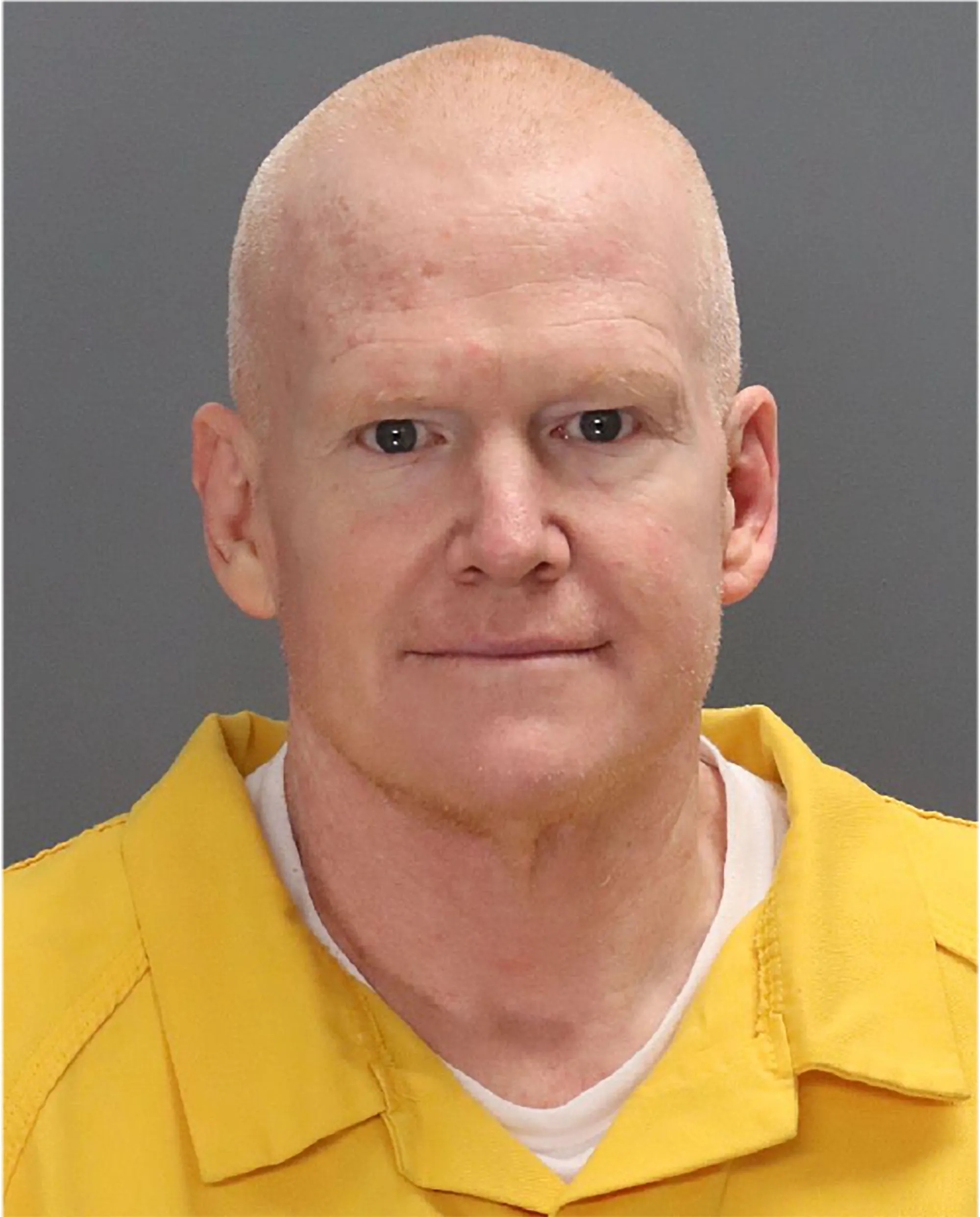 On January 24, 2022, another legal development occurred when a claim was filed against the estates of Margaret and Paul Murdaugh. This claim was made by the mother of Mallory Beach, a 19-year-old who had tragically lost her life in a boat crash in 2019. Paul Murdaugh was driving the boat under the influence at the time of the accident.
On July 14, 2022, a grand jury made a significant announcement by indicting Alex on double murder charges in connection with the deaths of Margaret and Paul. This indictment came as certain videos became evidence, contradicting Alex's previous denial of being at the crime scene. During the legal proceedings, Alex pleaded not guilty to the murder charges but admitted to stealing money and lying to friends. He acknowledged that his actions were influenced by his addiction. His trial officially began on January 23, 2023, at the Colleton County Courthouse, and on March 2, 2023, the jury reached a verdict, finding Alex guilty of the murders. As a result, he was sentenced to the maximum penalty of two consecutive life sentences for the killings.
It's commendable that the mini-series effectively simplifies the intricate legal battles and trials that are part of the story, making it accessible to a wide audience. While maintaining engagement, it also manages to delve into the complexities of Alex Murdaugh's character, offering a more nuanced perspective on the maligned figure. The series maintains empathy for its protagonist without disregarding the plight of his victims, striking a delicate balance with the factual events. In doing so, it prompts viewers to ponder the implications of generational wealth and privilege that powerful, super-rich families like the Murdaughs often enjoy.
Alex has been subsequently relocated to protective custody within a high-security prison, and his specific unit's location is kept undisclosed for safety precautions. In September, his legal team initiated proceedings for a new trial, alleging jury tampering by Rebecca Hill, the Colleton County clerk of court. On September 21, 2023, Alex chose to plead guilty to 22 counts related to financial fraud and money laundering as part of a negotiated plea agreement. As of the statement date, the sentencing date remained undetermined.
Read More: Curtis Edward Smith: Where is Alex Murdaugh's Cousin Now?