If you want to know what it takes to make it in the music industry and survive the early years that are more about embarrassment, criticism, and self-loathing, then 'Little Voice' is the one to watch. It tells the story of a woman in her early 20s who tries to balance her complicated personal relationships with the five jobs that she juggles to pay for her way in New York, all the while trying to stay in touch with the music inside of her. She goes through several troubles and comes close to giving up, but the ending gives her hope. If you haven't seen the show yet, head over to Apple TV Plus. SPOILERS AHEAD
Plot Summary
Bess King is a young singer-songwriter trying to find her big break in New York City. After an embarrassing experience on the stage, she has decided to keep her songs to herself. However, things start to change when she finds a collaborator in Samuel. Her friend Benny assumes the role of her manager, and her best friend and flatmate, Prisha, provides her with unconditional support. Bess also crosses paths with Ethan and they have an instant attraction towards each other, but he has a girlfriend.
At home, Bess has to be on constant call for her brother Louie, who is on the autism spectrum. She also finds guidance in her father, who is also a singer-songwriter and is struggling with issues of his own. Her mother is out of the picture as she had left them a long time ago without giving any explanations.
The Ending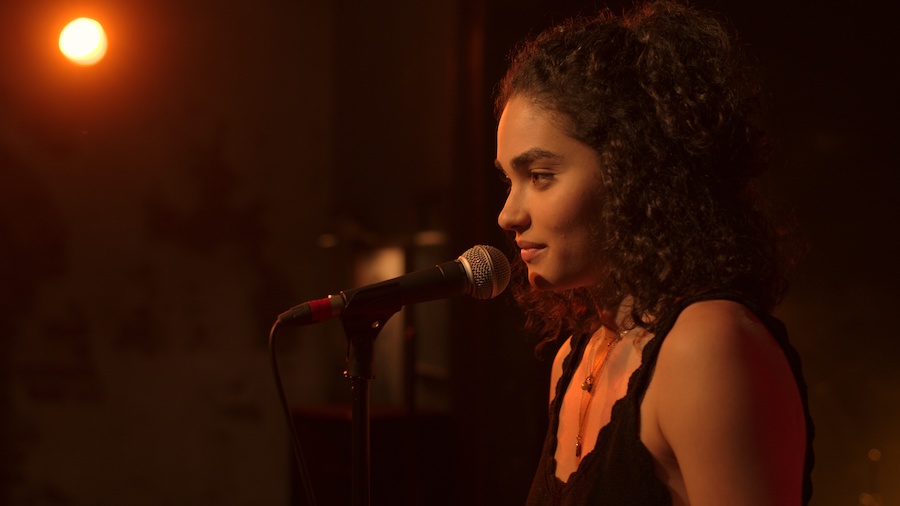 A glimmer of hope is provided to Bess after she records a song and shoots its music video. Ethan promises to end things with his girlfriend and start anew with her. Jeremy sets up a meeting with a record label, while Benny lives up to his job as her manager and gets a few other meetings set up too. However, one by one, things start to fall apart.
In all of the meetings, she is told that she has a beautiful voice, but either they suggest another songwriter for her voice or another singer for her songs. Some find it difficult to sell her because they don't know what genre she falls in, which is also when Bess realizes that Samuel was right. Jeremy only showed her that he wanted to help, all the while having some other ideas about her. The comments about her music also start to make her wonder if she will ever be good enough to please anyone.
Meanwhile, Ethan tells her that he tried to break his relationship, but he couldn't find it in him to break his girlfriend's heart. He tells Bess that he needs more time. After some time, he disappears from his place and Bess thinks that he has left for good. The same happens with her father as well. She discovers that he has fallen off the wagon and is struggling with alcohol again. When she sees him on the street, she tries to take him home but he runs away. All things combined, added to Bess's own alarming relationship with alcohol, leads her to sabotage a number of things. She tells Benny that she won't be making music anymore, and when Ethan comes back to tell her that he has finally settled everything to be with her, she sends him away.
On top of all this mess, her mom comes back too. After spending a day with her and Louie, Bess seriously starts to think about moving away with her mom to Ohio and give a thought to what she wants next in life. However, by the end of their little tour of the city, she discovers exactly why her mother had left all those years ago. It turns out she had some issues, like anger management, and she realized that it was only going to get worse with time. She didn't want to hurt her kids which is why she left them. Louie knew all about it, but he kept it a secret for all these years.
A reprieve from all the things going wrong comes when Bess goes back to the job of playing songs at a care house for elderlies. Her song makes Mrs. Finch, who usually never responded to anyone, happy, and she starts to slowly dance to the tunes. This reignites the fire of passion inside Bess and she decides that it will not do to abandon her dreams just like that. She agrees to play at the club, and all her friends come out to support her, including Samuel. Just before they are about to go on the stage, Samuel kisses Bess.
Despite a hiccup with the power outage, Bess's show steals the spotlight and she gets back her confidence in making music. In the crowd, the man from the record label, who was called on the scene by Benny, makes a note of Bess's name. This means that her comeback might as well have kickstarted her professional career and she should expect some calls in the future.
Another interesting, while also a complicated thing, the show ends with is the return of Ethan. It seems that even after Bess had asked him to leave her alone, he is not ready to let go of her just yet. He arrives at the club to see Bess perform, though she doesn't know it. Considering that she too felt deeply for him, she would surely reconsider sending him away. However, now that Samuel, too, has made his feelings clear for her, complications are sure to emerge in this love triangle.
Read More: Is Apple TV+'s Little Voice a True Story?