Investigation Discovery's 'Death by Fame: Life Imitates Art' narrates the downfall of Lloyd Avery, once a well-known face in Hollywood, as he got embroiled in gang-related activities in Los Angeles, California, in the late 1990s. The episode tracks how he ended up in prison after murdering two people in July 1999 and interviews various co-stars and friends to bring out the real Lloyd to the viewers. If you're interested in finding out more about the case, here's what we know so far.
Who Was Lloyd Avery?
Lloyd Fernandez Avery II was born to Lloyd Avery Sr. and Linda Avery on June 21, 1969, in Los Angeles in Los Angeles County, California. While his father ran a business, his mother was a stay-at-home mom until the late 1980s when she got a job at a bank. Lloyd attended Beverly Hills High School, excelling in water polo and baseball. His classmates described him as the occasionally shy but the class clown who cracked funny jokes during lectures. His younger brother, Che Avery, reminisced, "We were silver spoon kids. We never needed for nothing (sic)."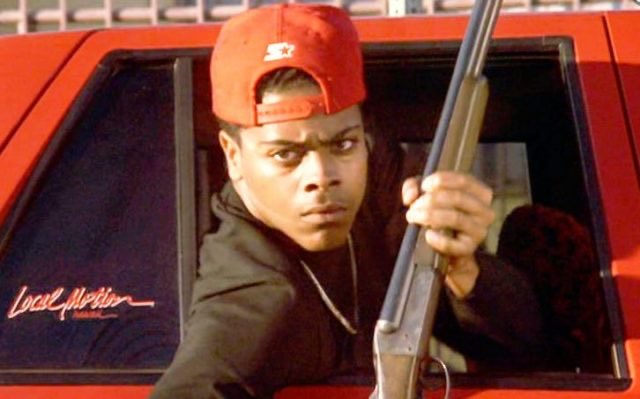 Lloyd had a knack for getting into trouble, often described as more of an attention-getter than an aspiring criminal. His impulsive attitude landed him significant problems in 1968 when he was leaving a UCLA party in Westwood with his friends. He got embroiled in a fight with a group of frat brothers, despite his friends repeatedly requesting him not to get involved. Gunshots were fired, and a patrol car arrested Lloyd after he was found carrying a fake ID. He had to spend three days in jail.
Lloyd's friend, Keith Davis, recounted, "What scared me was that Lloyd was laughing about it. He told me that he really liked jail. It's like, how the hell do you get locked up, and you just enjoy it? He was so flippant." Lloyd Sr. wanted his son to follow in his footsteps, but his son wanted to pursue a career in music, despite his father's forbiddings. According to reports, he got arrested in June 1990 for stealing studio equipment from a Guitar Center.
Another friend, Brent Rollins, the art director and graphic designer who created the logo for 'Boyz N the Hood,' recounted, "He had a mischievous streak and a really sweet streak. The day before Christmas Eve, he would drive around to people's houses to give them Christmas cards. Who does that?" He described how Lloyd nurtured an inherent behavior of "probing insecurities, sarcasm, pushing buttons, and incessant needling to provoke a reaction." Brent recounted how comedian Robin Harris had once choked Lloyd at a Jet magazine photoshoot minutes after meeting him.
Lloyd got his first big break with his friend John Singleton directing the latter's first feature film, 'Boyz N the Hood,' which was a huge commercial success and got multiple nominations at the 64th Academy Awards. Though he had a minute role in the film, Lloyd starred in one of the most iconic moments in the history of cinema. One of the co-stars, Malcolm Norrington, reminisced, "That shot of him out the window holding the gun is iconic."
Who Were Lloyd Avery's Victims?
As Lloyd basked in his newfound fame, his friends and colleagues began to notice unsettling characteristic developments in his behavior. Keith Davis recounted an incident where he was shopping with Lloyd at the Slauson Swap Meet when a few gang members came up. Keith said, "They asked him (Lloyd) if he was a Blood, and it clicked, 'Yeah, I'm a Blood now.'" It was surprising since Lloyd knew the perils of street gang wars, with his younger brother, Che, in prison because of getting involved with them.
His friends described how the fame got into Lloyd's head, and his callous and impulsive behavior had resulted in him burning bridges with old mates, including John Singleton. As he got increasingly frustrated with both his acting and singing careers coming to a dead end, he got embroiled further in gang activities. He started threatening directors and other cast members, burglary and carrying around weapons, among others. He moved into the Jungle, a Bloods-affiliated neighborhood in South Los Angeles, and had alleged connections with the Black P-Stone set. He had "JUNGLEZ" tattooed above his left eyebrow and donned gang attires.
On July 1, 1999, the Los Angeles Police Department (LAPD) was notified about a shootout in the Santa Barba Plaza of The Jungle. According to police reports, an individual had shot down two transients, Annette Lewis and Percy Branch, who were hanging out together in the neighborhood. Eyewitnesses claimed a car stopped by them, with a man arguing with Annette over something before pulling out a gun. She tried to flee but was shot at least five times in the back, while Percy was shot in the upper abdomen area and right thigh. Annette died at the scene, while her friend was rushed to the UCLA Medical Center, where he died weeks later.
The police had collected some shell casings from the scene, and they were traced back to be fired from the same gun type used in two shootouts months earlier in the same neighborhood. One shootout happened at the Islamic Center on April 20, 1999, while the second transpired at the same murder spot on March 29, 1999, where the assailant was spotted firing from a black Cadilac. According to the show, the Cadilac was registered to Lloyd. However, the evidence gathered was circumstantial, and the police could not charge him.
How Did Lloyd Avery Die?
According to the episode, Lloyd Avery did not go into hiding after committing the murders. Instead, he signed up for a new film titled 'Lockdown,' whose filming began in Cell Block 4 of the Penitentiary of New Mexico on July 14, 1999 – less than two weeks after the killings. He was eventually fired after getting into multiple physical altercations with colleagues and was nearly arrested after being mistaken as a prisoner breaking out of prison. He returned to Los Angeles and starred in a film titled 'Shot,' whose director, Roger Roth, alleged Lloyd had repeatedly threatened to kill him and his family.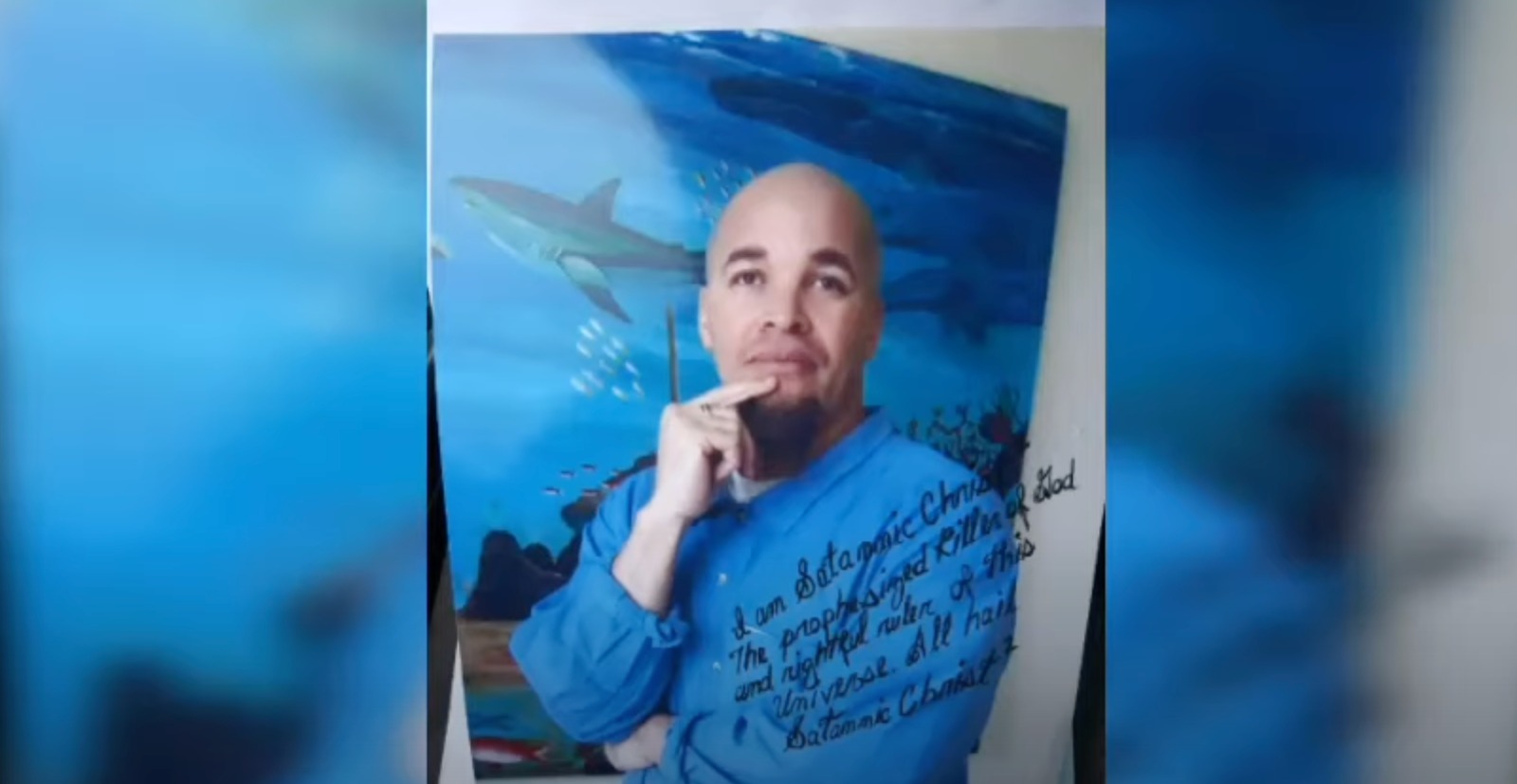 Lloyd was arrested and charged with two counts of first-degree murder on December 8, 1999, after one of his former roommates, Sean Spraker, tipped the police. Lloyd had maced Sean's mother, Christine Chapman, his former agent, during an argument at the Privileged offices. He was sentenced to life after being convicted and incarcerated at Pelican Bay in March 2001. While in LA County Jail, Lloyd found salvation in Dennis Clark's congregation and used to carry the Bible around with him.
Lloyd began sharing his prison cell with Kevin Roby, a convicted rapist and killer, in August 2005. According to a later interview, Kevin claimed Lloyd tried to persuade him to convert to Christianity, resulting in multiple fights. The 36-year-old was murdered on September 4, 2005, by his devil-worshipping cellmate, and his body was found around 38 hours later. According to the autopsy by the California Department of Corrections and Rehabilitation, his cause of death was the aspiration of blood with blunt force trauma as a contributing factor.
Read More: Where is Kevin Roby Now?