The eighth episode of Netflix's 'When Missing Turns To Murder' chronicles how 16-year-old Louise Smith was brutally murdered and her body burnt in Hampshire, England, in May 2020. While the authorities caught the killer within a few weeks, the barbarity of the crime sickened even the most seasoned investigators. The episode features the victim's family members and law enforcement officials as they provide viewers with a concise view of the events. If you're interested in the perpetrator's identity and current whereabouts, here's what we know.
How Did Louise Smith Die?
Louise Smith was born to Rebecca Cooper and Bradley Smith in Hampshire, England, on August 7, 2003. Her parents were separated, and Louise used to live with her mother. She resided in the Leigh Park area of Havant in Hampshire, where she went to school and had many friends nearby. Her family stated, "Louise was a typical 16- year-old girl who enjoyed spending time with her friends. She loved animals and being outdoors. She will be remembered as a smiley, generous person who loved her family and was loved by all."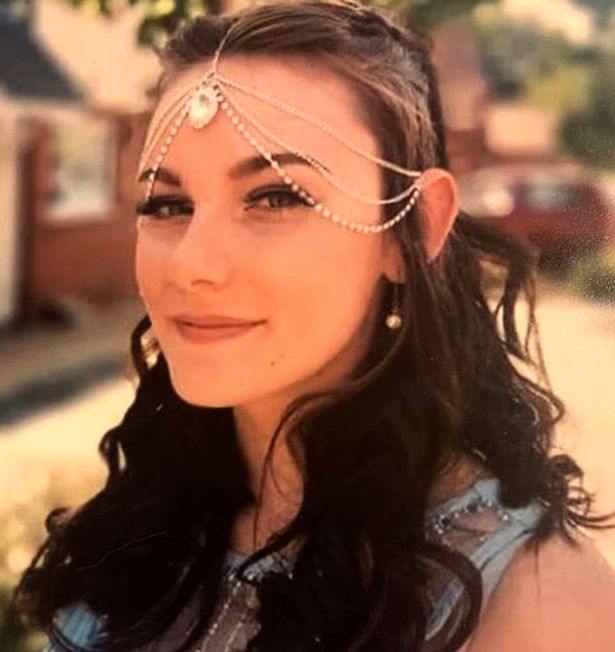 They added, "Louise had beautiful blue eyes, a cheeky smile, and was known for her kindness to others. She had a sarcastic sense of humor." She was training to be a veterinary nurse at the time of her death. According to reports, the teenager was described as "vulnerable and impressionable" and sometimes struggled with her mental health. News reports further claimed that she was taking anti-depressants and had occasionally self-harmed. Louise had a boyfriend named Bradley Kercher in early 2020.
She had a fallout with her mother in April 2020 when she reportedly wanted to spend more time with Bradley. According to reports, the bitter argument also had her mother objecting to her use of cannabis. After her fallout with Rebecca, the 16-year-old moved to Ringwood House in Somborne Drive, Leigh Park, and began living with her aunt, Chazlynn Jayne (CJ) Mays, and her husband, Shane Mays, on April 26. Prosecutor James Newton-Price QC stated the teenager wanted to assert her independence but was still "vulnerable and impressionable."
She lived with the Mays couple during the first national lockdown imposed in England due to the COVID-19 pandemic. On May 8, 2020, CJ Mays called Hampshire Constabulary at 6:32 pm to report Louise as missing. She informed the authorities that the 16-year-old had missed her 6:00 pm curfew and had not been in contact since before 1:00 pm. After a 13-day search, the officers found her burnt and disfigured body between two fallen tree trunks in Havant Thicket.
According to police reports, the corpse was severely burnt, defiled, and described as almost "unrecognizable." Police sources state that the injuries to her face caused her jaw to become dismantled and the bone to detach from the skull. The perpetrator had inflicted more wounds, including ones to the facial area and a hole in her stomach. They had also burnt the body and inserted a stick into her private parts, pushing it towards her liver. They had created a bonfire-esque set-up and used an accelerant to burn the body.
Who Killed Louise Smith?
Initially, court testimonies stated how Louise was happy living with her uncle and aunt and had even wanted to start calling them 'Mum and Dad" on one occasion. However, all that changed by May 2020, with Louise stating the couple treated her like a child, and they had fallen out again. She even contacted several people on May 7, informing them that she wanted to leave Ringwood House. She even left the house but returned after CJ made 51 attempts to reach her. She reportedly made up with her aunt following a text exchange at around 2:34 pm.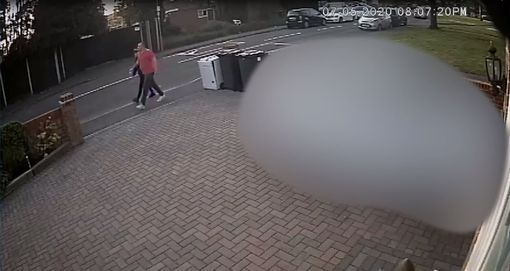 After Louise returned, Bradley also came around, and they discussed how she felt Shane had been allegedly flirting with her. However, they reconciled, and she was last seen alive while walking in Somborne Drive in the direction of the Greywell shopping precinct with Shane. They were seen at the Premier store at the Greywell precinct, browsing around, before returning home together. A series of CCTV cameras along the route and inside the store captured them — the last known sightings of Louise alive.
After she returned from the store, the police stated she was extensively occupied with her phone as she informed her friends about drinking heavily. Prosecutor Newton-Price QC noted the teenager appeared "unsettled" and had also reached out to a mental health helpline that night, alleging she could not cope and had started self-harming again. Court documents state she was active on her phone until around 3:00 am on May 8. Police sources state Louise's phone data showed that she was again online in the morning, texting friends on Snapchat.
She had agreed to meet Bradley around 3:00 pm, and her last message was sent at 12:49 pm. According to reports, she walked with Shane towards Havant Thicket that afternoon and was never seen again till her body was discovered 21 days later. While Shane claimed they had an altercation following which he repeatedly hit her though he had no intention to kill her. However, the prosecution alleged he took the teenager to the wooded area to rape her and launched an assault to silence her screams.
Shane was seen walking alone toward his mother's house in CCTV cameras on Swanmore Road and Winterslow Drive. From then on, he repeated the same lie with slightly different variations every time any family member or the police approached him — he had walked Louise to a skate park in Emsworth to meet up with friends and had left her there. However, his falsehoods were exposed when the police checked the surveillance footage along that route and never saw Shane or Louise.
The police arrested Shane and CJ on suspicion of kidnapping Louise on May 14, though they were interviewed and released on bail. However, the authorities again apprehended him after the teenager's disfigured and burnt body was discovered in the woods a week later. While in custody, Shane claimed he did not know what happened to his niece until his arrest and alleged his lies were not deliberate as he believed what he was saying was true. However, he was charged with murder.
Where is Shane Mays Now?
During a hearing on July 15 at Winchester Crown Court, Shane pleaded not guilty until he changed his plea to manslaughter on the first day of his trial on November 16. Though he, then 30, admitted to killing Louise for the first time, the Crown Prosecution Service declined his plea deal, and court proceedings commenced to determine whether the killing was an act of murder. During the trial, it was stated that Louise reported being raped by "one of her peers" a year before her death.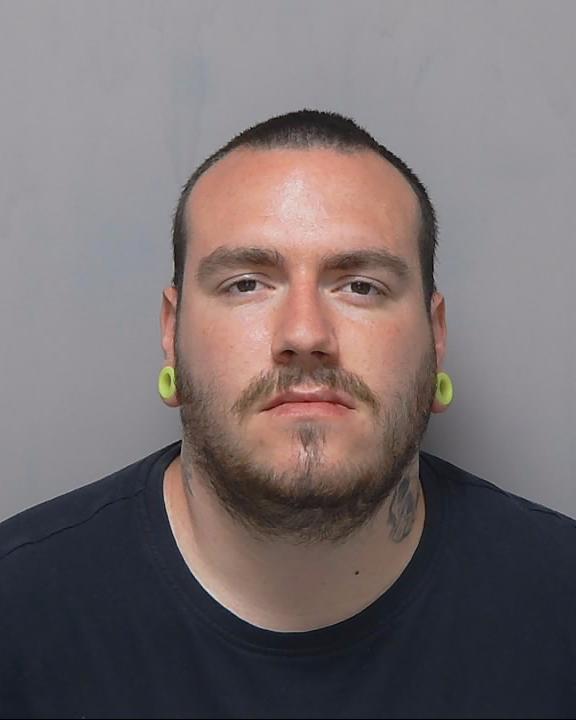 However, court records state that Hampshire Police allegedly did not support her. Another critical finding reported during the ongoing court proceedings was how Shane had an IQ in the "excessively low range" of 63. The prosecution provided evidence against him, including how his DNA was found in the sticks inserted inside the teenager. Shane was found guilty of murder and sentenced to 25 years to life in December 2020. Now in his mid-30s, he probably remains incarcerated in HM Prison Winchester.
Read More: Shawn O'Brien Death: How Did He Die? Was He Killed?