On September 1, 2015, the police dispatch in Fox Lake, Illinois, received a call that Lt. Joe Gliniewicz was chasing one black and two white men. Officers responded to his backup call in just a few minutes but, to their surprise, found the horrifying sight of Joe Gliniewicz lying dead just a few yards away from his vehicle. Investigation Discovery delves deep into this case in 'Married with Secrets: A Darker Shade of Blue' and portrays how it quickly twisted from the death of a supposedly heroic officer to a huge controversy surrounding him. If you want to know how Joe Gliniewicz died and where his wife, Melodie, is today, we have you covered.
How Did Lt. Joe Gliniewicz Die?
Joe Gliniewicz was an Army veteran who joined the Fox Lake Police Department in 1985. He was married to Melodie Gliniewicz. The couple shared four sons and lived in Antioch, Illinois. Joe was also in charge of the Fox Lake Police Explorer program through he which he mentored youngsters who wanted to join the police force.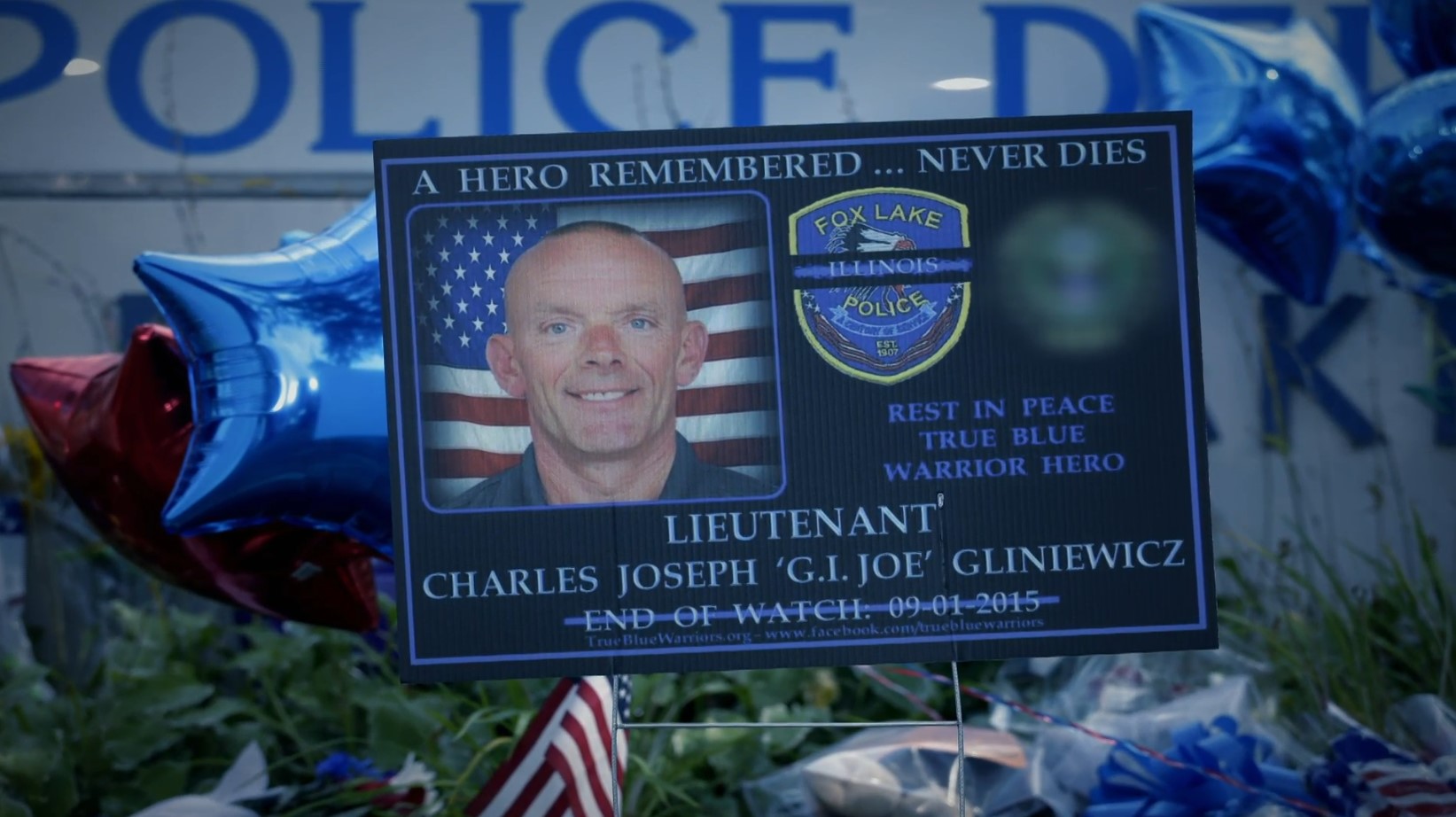 On September 1, 2015, at 7:52 am, Joe radioed dispatch claiming that he was pursuing three individuals. He mentioned that there was one black and two white men in the group and requested backup. Within a few minutes, officers responded to the backup call and reached the scene at 8:09 am. Unfortunately, it seemed too late as officers were met with the gruesome sight of Joe's dead body lying in the marsh.
His body was lying about 50 yards away from his car, and it seemed like he was shot twice from his own gun. Officers found that the first bullet hit his phone and bulletproof vest while the second struck his chest directly. He also had visible injuries on his head. Authorities were also able to find his equipment strewn around the crime scene.
Who Killed Lt. Joe Gliniewicz?
Initially, law enforcement launched a massive manhunt for the group that Joe had radioed about. There were also reports from various people who claimed to have spotted the group, but the search amounted to nothing. Meanwhile, Joe Gliniewicz had a massive funeral which was attended by thousands of officers from around the country. He was hailed as a hero of the department who went down fighting and gave his life in the line of duty. But with time, new information came to light.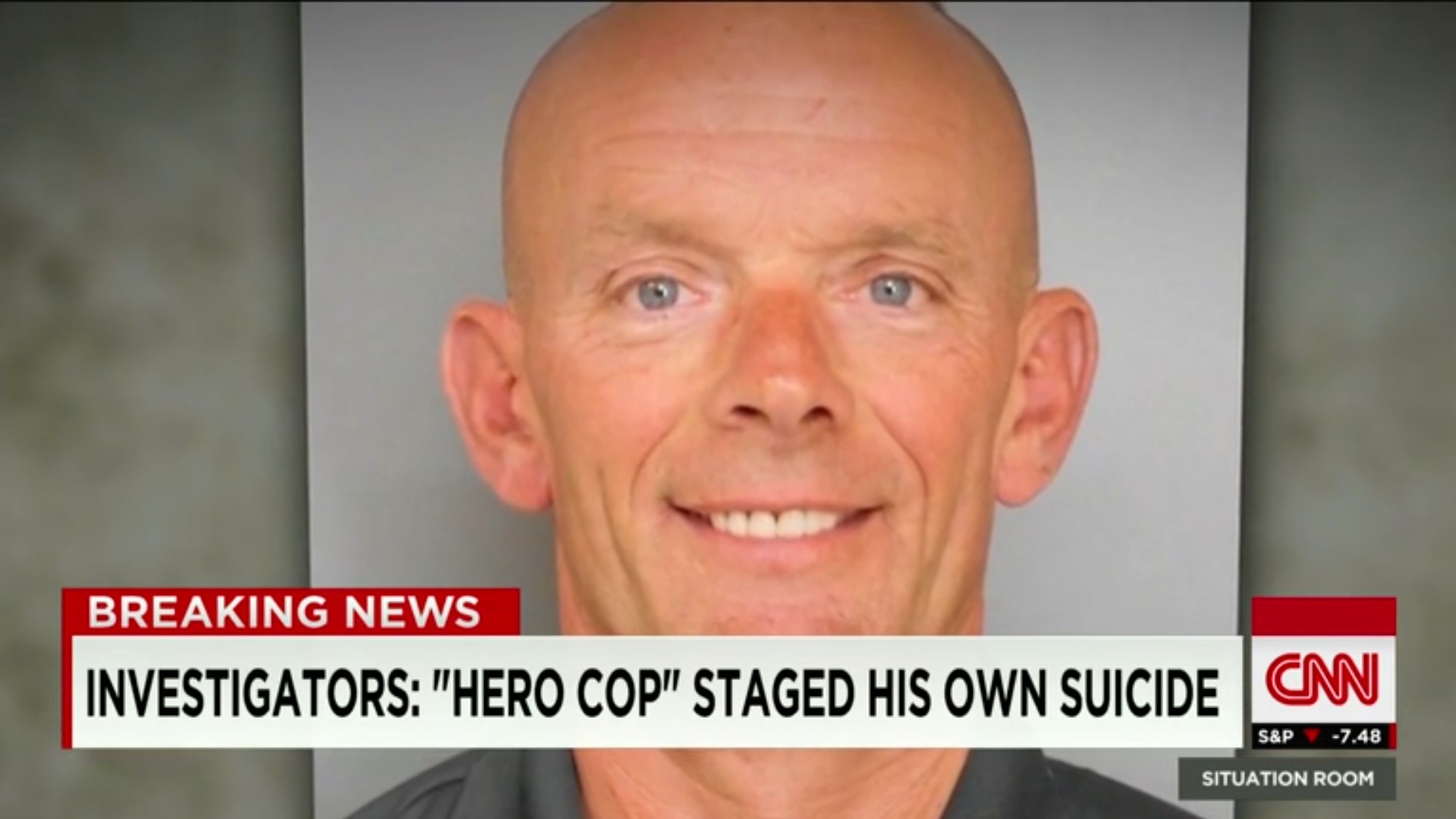 When the FBI started investigating the case, they doubted any external involvement. Upon reviewing call records, they found that Joe was on the site for at least 30 minutes before he called for backup. Moreover, they also referenced the lack of evidence towards a physical fight or altercation, which is unusual if Joe was overpowered. While looking at other alternatives, the police found out that the village of Fox Lake was conducting an internal audit. Through the audit, investigators found that Joe had been embezzling funds from the very organization he was running. There were numerous text messages and bank statements that backed up the investigators' claims. Once he was found to be embroiled in money embezzlement, further instances of his allegedly unlawful behavior started getting revealed.
There were allegations of how Joe had planned to have a Fox Lake village official killed by a gang member to prevent getting exposed. There were also numerous accusations against the deceased police officer, including alcohol abuse, sexual harassment, abuse of the badge, and many more. Ultimately, authorities found out that over the course of 7 years, Joe had embezzled thousands of dollars from the Fox Lake Police Explorer program. He was on the verge of getting discovered and would have been stripped of his position if convicted. To save himself from such embarrassment, Joe staged his suicide to look like he had died in the line of duty. Thus, Lt. Joe Gliniewicz is officially considered to have died by suicide.
Where Is Melodie Gliniewicz Now?
Joe's wife, Melodie, was also a part of the Fox Lake Police Explorer program and worked as an adult adviser. During the police investigation, the money trail led to Melodie, who was alleged to be involved in the embezzlement. The police claimed that she was complicit in money laundering and had used the stolen money to pay for personal expenses, including a vacation to Hawaii, theatre tickets, and restaurant bills.
In 2016, Melodie was arrested and indicted on several class 2 and class 3 charges, including money laundering and disbursing charitable funds without authority and for personal benefit. In retaliation to the charges, Melodie's lawyers issued a public statement that read, "Considering Melodie's cooperation with law enforcement, she is devastated by the decision to bring charges against her. Melodie is a victim of her husband's secret actions and looks forward to her day in court to show the world her innocence."
Melodie's trial has faced numerous delays because a judge decided that text messages between her and her husband would not be admissible as evidence in court. However, in June 2020, an appeals court ruled in favor of the prosecutors and allowed them to use the text messages. According to reports, Melodie's trial has been set for November 15, 2021, with a pre-trial hearing on July 27, 2021. At present, Melodie is out on bail and has pleaded not guilty to the charges while she awaits her impending trial.
Read More: Priscilla Strole Murder: Is Robert Hathaway Dead or Alive?