The city of Jacksonville, Florida, was left shocked when 17-year-old University Christian School student, Makia Coney, was found murdered in a wooded area about three miles from the institution. Naturally, the initial investigation was tricky with no witnesses, but a tire print at the murder scene soon led the police in the right direction. Investigation Discovery's 'Signs of a Psychopath: Kids Will Be Kids' chronicles the horrific incident and follows the investigation that brought the perpetrators to justice. Let's delve into the details surrounding the crime and find out more, shall we?
How Did Makia Coney Die?
A resident of Jacksonville, Florida, Makia Coney was only 17 at the time of her murder. People who knew her described her as a lively and kindhearted teenager who treated everyone with benevolence and was in love with life. Apart from being extremely close to her parents, Makia was an excellent student with great aspirations for her future. On top of it, the 17-year-old was quite popular and even loved hanging out with friends like most people her age. In fact, Makia led a perfectly normal life, and there was nothing out of the ordinary, making her sudden demise all the more shocking.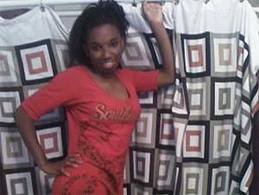 While Makia was last seen leaving the University Christian School campus on February 10, 2010, it did not take long for police officers to locate her deceased body in a wooded area about three miles away. At first glance, medical examiners noticed that the teenager had suffered bullet wounds, although there was no sign of sexual assault. Besides, from the looks of it, there was no sign of a possible struggle, making authorities believe Makia knew her attackers. Nevertheless, an autopsy soon determined that the victim was shot twice at close range, once in the back and once in the front, and the bullet wounds led to her death.
Who Killed Makia Coney?
The initial investigation into Makia Coney's murder was pretty challenging as there were no leads or witnesses to follow. The police thoroughly searched the crime scene and even canvassed the area where the body was found before coming up with a single tire pattern. Subsequently, they even went door to door looking for witnesses, but to no avail. In the meantime, detectives interviewed several of Makia's friends, and while they mentioned that the 17-year-old was last seen leaving the school, they claimed she had no known enemies.
Similarly, a thorough investigation into Makia's family also led to a dead end as no one bore a serious enough grudge to hurt the teenager so brutally. With no other leads to follow, investigators took the tire print they recovered from the crime scene before matching them with the cars in the school's parking lot. Surprisingly, the pattern matched a truck belonging to Charles Roy Southern, known to be in an on-again-off-again relationship with Makia. Yet, he seemed utterly unperturbed by the brutal murder, and after being questioned for some time, he claimed she was last seen with a fellow student named Connor Julian Pridgen.
By the time authorities brought Connor in for questioning, Charles had already called the police department and accused his classmate of murder. However, when Connor was made to listen to the phone call, the student mentioned that he was just an onlooker while Charles pulled the trigger. This made the police realize that the two were throwing blame around, and they decided to interrogate both students in a room simultaneously.
Although neither Charles nor Connor was ready to admit the crime, they finally broke under tough interrogation and revealed how they devised the plan together. The boys claimed they had plans to rob a few stores but wanted to get a feel of the violence beforehand. Furthermore, they chose Makia since she appeared defenseless, and killed her just to see how it feels to take a life. On top of it, the interrogation revealed how each suspect shot the victim once, indicating they were both responsible for the murder. Hence, with a full confession, the police could arrest Charles and Connor without a hitch.
Where Are Charles Southern and Connor Pridgen Now?
Once presented in court, Charles and Connor pleaded guilty to second-degree murder and were sentenced to life in prison in 2010. However, since they were juveniles at the time of the crime, the two appealed their sentences in 2017 per the U.S. Supreme Court and Florida Supreme Court rulings. Regardless, neither could present enough evidence during their appeal to overturn their punishment, and the judge re-sentenced them to life in prison in 2017.
As per records, Charles is incarcerated at the Everglades Correctional Institution in Miami, Florida. On the other hand, Connor is serving his sentence at the Northwest Florida Reception Center and Annex in Chipley, Florida.
Read More: Thad Reynolds Murder: How Did He Die? Who Killed Him?