With the same cast, 'Malibu Rescue' returns on Netflix with another tween adventure that might have a lot to offer for those who are well-versed with the franchise. However, for the uninitiated, the movie, at its best, is just a mildly entertaining cornball comedy and, at its worse, a summer flick you wouldn't mind missing out on. For the most part, a lot like its predecessors, 'Malibu Rescue: The Next Wave' gives you the impression that it wants to be the next 'Baywatch'; for a different demographic, perhaps. And to an extent, it does manage to achieve that with its gimmicky pratfalls and trite humor. But anyone who walks into it with higher expectations will undoubtedly be left disappointed.
Malibu Rescue: The Next Wave Plot
It's summertime again, and our beloved team of junior rescuers, The Flounders, is back for another epic adventure. With The International Junior Rescue Championships around the corner, Tyler, Dylan, Eric, Lizzie, and Gina play their role as rescuers and volunteer as organizers for the upcoming event. Little do they realize that they'll be asked to do nothing but serve food to all the competing teams. Tyler feels flustered about the fact that they'll have to spend their summer volunteering while Team USA will head down to Southern California to compete.
Out of sheer jealousy and hate, he serves rotten coleslaw salad to all the members of Team USA due to which all of them get severe food poisoning. Realizing that the team is not fit to compete in the championship, their coach rests his faith in The Flounders. With only one week for preparation, The Flounders relentlessly train to be the best. But the more they prepare, the more they realize that no amount of training in the next week can make them as good as their competitors. After being mocked continuously by the Australian team that is determined to defeat them and break their winning streak, The Flounders give it their best shot and surpass everyone's expectations.
Malibu Rescue: The Next Wave Ending, Explained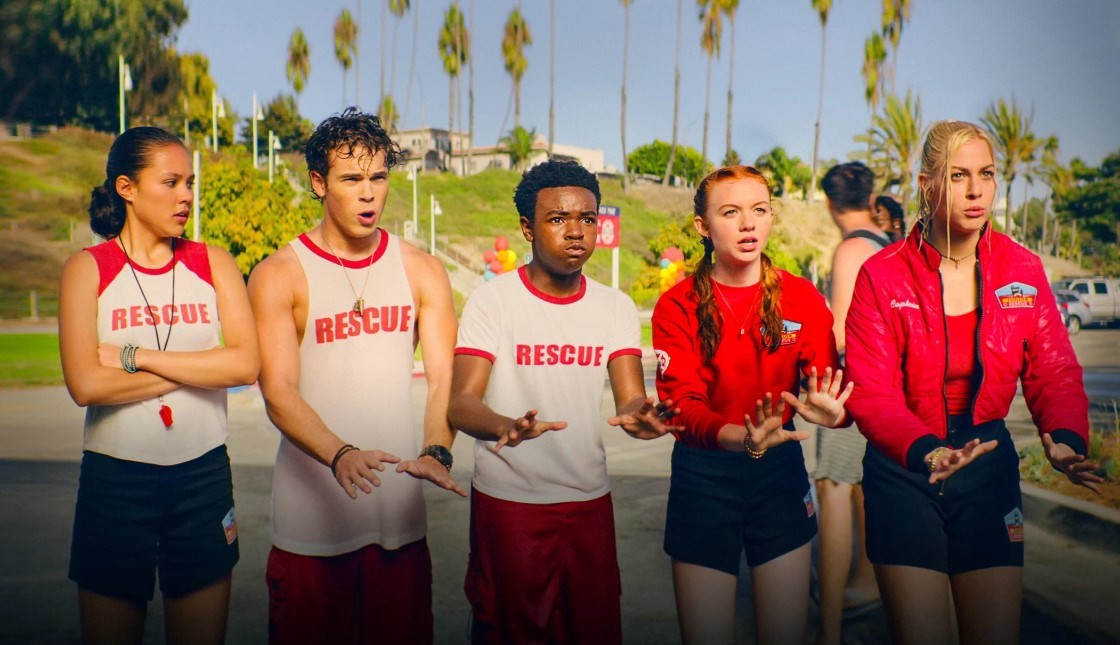 Throughout the movie's runtime, Sasha tries her best to help the team in some way. But knowing that she always comes up with destructive ideas, the team ignores her. Ultimately, Sasha takes it upon herself to help them and locks up Team Australia in a shipping container. When The Flounders learn about this, they abandon the competition and set out to rescue their competitors. In the nick of time, they manage to get Team Australia out of the container and head back to the championship arena. As the final competition begins, both teams perform equally well on the racecourse. However, in the last obstacle of the race, Tyler gets injured and loses against Australia.
Even so, with the support of his teammates, Tyler manages to reach the final crossing line. Team Australia wins the championship and breaks Team USA's streak, but The Flounders win hearts because of their undying spirit. Even their rescue video goes viral and helps them acquire funds for carrying out a new summer camp for kids aspiring to be rescuers. In the end, all goes well for The Flounders, and they prove that they may not be the best, but when they are together, they are a force to be reckoned with. The ending of the film also hints that in the next 'Malibu Rescue' movie, The Flounders will embark on a whole new adventure where they'll train kids who aspire to be rescuers like them.
Malibu Rescue: The Next Wave Review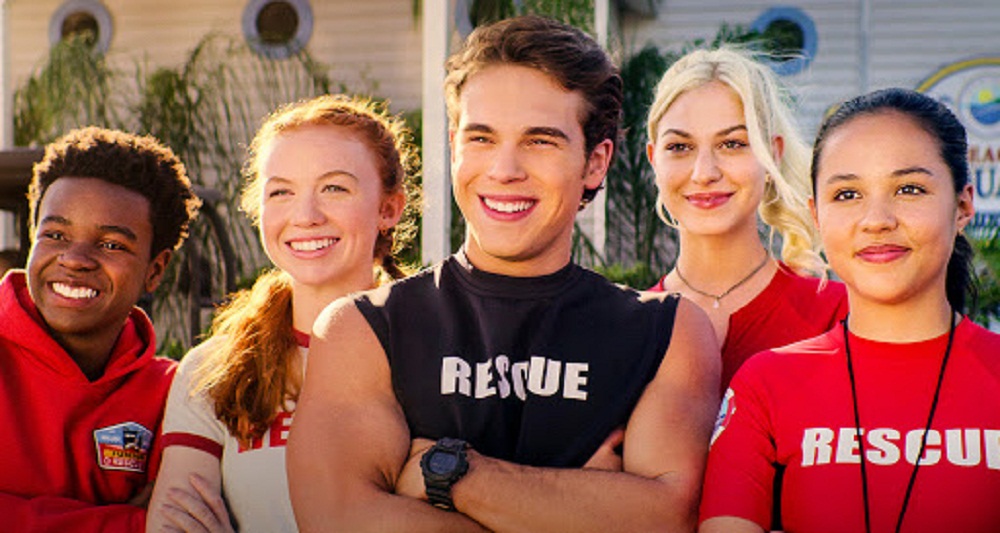 The best thing about 'Malibu Rescue: The Next Wave' is its family-friendly comedy and action. Moreover, it also introduces romantic relationships between its tween characters but never goes too overboard with them. Even its juvenile insults and potty talk can be a little cringe-ey for adults but might be a bit hilarious for kids. So from a kids' movie standpoint, 'Malibu Rescue: The Next Wave' ticks all the right boxes, especially during moments where it sends out uplifting messages about winning and failures, teamwork, and the importance of garnering meaningful friendships.
However, in contrast to other similar Disney/Nickelodeon shows and movies, 'Malibu Rescue: The Next Wave' pales out. It fails to flesh out its characters, due to which its romantic developments seem weak, and even its intended heartfelt moments fall flat. The cast also lacks diversity, and each character is confined to flimsy tropes of the genre. While its beachside set design is quite appreciable, the movie fails to take full advantage of its sunny and sandy backdrops. All in all, 'Malibu Rescue: The Next Wave' can not only be enjoyable for younger audiences but also for adults who want to have a good time with their little ones. Sure, its script is predictable and not nuanced enough, but it still has something winsomely innocent about it that makes it good enough for a one-time family viewing.
Read More: Best Kids Movies on Hulu