'Dateline: The Alibi' chronicles how army personnel Maliek Kearney murdered his wife, PFC Karlyn Ramirez, 24, in her Maryland residence in August 2015. While he seemed to have an airtight alibi at the beginning, the investigators broke it down with the help of forensic evidence and anonymous tips. If you're interested in learning more about the investigation, including how Maliek carried out the heinous plot and how he was caught in the end, we've your back. Let's dive in then, shall we?
Who is Maliek Kearney?
Karlyn Serane Ramirez Kearney grew up in Del Rio, Texas. She was 22 when she enlisted in the U.S. Army and became an Information Technology Specialist. She was stationed in South Korea when she met Sgt. Maliek Kearney in 2013. The 32-year-old handsome and confident sergeant, a Chemical Weapons Specialist, had served four tours of duty, including three in Iraq. FBI Special Agent Jonathan Shaffer shared that Maliek earned several awards and was well thought of by his colleagues in the military, taking great pride in his military service.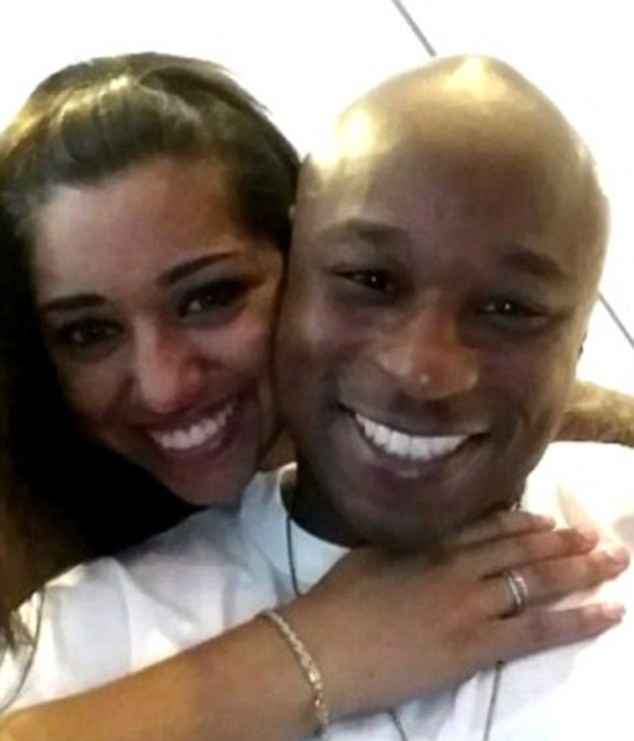 Karlyn's sister, Roxanna Ramirez, recalled how Karlyn "fell completely head over heels" for the "confident, good-looking older man." On the other hand, her mother, Susan Garcia-Ramirez, recalled, "They worked out together and ran. They were very competitive." Months into their dating, the couple got engaged after discovering they were expecting a baby. One of Karlyn's friends recounted, "That was like one of her dreams, that she always wanted to have her child."
However, their life plans hit a bump when Karlyn was transferred to Fort Meade, Maryland, where she worked in top secret intelligence. Maliek returned from one of his military tours and was assigned to Fort Jackson in South Carolina, about 500 miles away. Karlyn gave birth to a baby girl on April 23, 2015, and her partner barely made it to the hospital to be with her during the delivery. Three months later, the couple married and continued to navigate the challenges of a long-distance relationship.
The couple was still stationed states apart three months after the baby was born. Karlyn continued to juggle her responsibilities at home and work until she was found dead on August 25, 2015. The police discovered she had been shot thrice, though her four-month-old daughter was left unharmed. Maliek quickly became a suspect when the investigators learned of their rocky marriage and Karlyn's divorce plans. The investigators traveled to his South Carolina apartment for an interview.
However, Maliek denied having anything to do with his wife's death. According to an interrogation tape, he cried as he claimed, "She was the love of my life." Besides, he presented an airtight alibi, claiming that he was alone in his apartment around 500 miles away, and activity on his Netflix account and cell phone backed up his story. One of the investigators said, "Right away, we talked to neighbors in his apartment building. They said that his car never left." The authorities learned Karlyn had a brief relationship with another soldier before she got married.
The victim had reported her extramarital affair — a violation of the U.S. Armed Forces' Uniform Code of Military Justice – leading to a rank reduction and pay cut. Meanwhile, Maliek claimed he had forgiven his wife. He even volunteered his bank records, gave police his DNA, and permitted them to search his apartment and car. Yet, the detectives soon discovered he had also been unfaithful to his wife and was allegedly verbally and mentally abusive. This led to Karlyn filing for a divorce and petitioning the Army for a no-contact order.
The police finally got their breakthrough when they analyzed Maliek's phone to find he had an active app that erased all data from his phone. They retrieved some data to find he had been in regular contact with a fellow soldier, Dolores Delgado, who had also been posted in Iraq. The detectives interviewed her in Florida to learn she had been involved with Maliek and claimed he was with her on the night of the murder.
Where is Maliek Kearney Now?
After the officers traced the murder weapon to her and found several other incriminating texts on her phone, Dolores confessed. The officers found messages that revealed her supplying Maliek with the gun and talking about her gas mileage on the night Karlyn died. Her bank records showed she had purchased two gas cans at a Florida Home Depot not long before the murder. Based on all the compelling evidence, the investigators concluded Maliek had driven alone to Maryland to kill his wife using Dolores' car.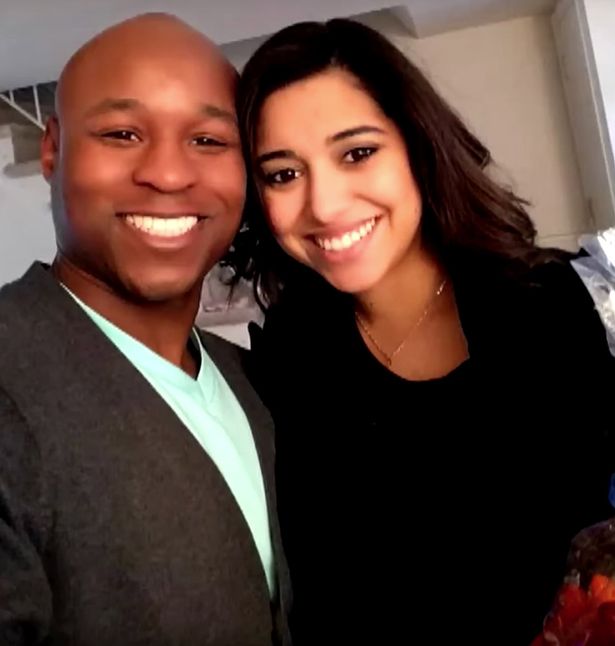 Maliek used the two gas tanks so that he wouldn't have to make any stops along the way. According to police sources, Dolores had stayed behind at his apartment with his phone, establishing his alibi and using his Netflix account. The couple was arrested in San Antonio, Texas, in October 2016, around 13 months after Karlyn's death. Confronted with all the evidence against her, Dolores agreed to testify against Maliek in his late 2018 trial.
While Maliek's defense tried to pin the blame on Dolores, a jury convicted him of interstate travel to commit domestic violence resulting in death. He was sentenced to life without parole plus an additional ten years on firearms charges and ordered to pay almost $500,000 in restitution. Assistant U.S. Attorney for Maryland James Warwick stated, "He (Maliek) was used to getting what he wanted. Relationships could end with Maliek Kearney, but they had to end on his terms."
For her cooperation, Dolores was allowed to plead guilty to federal charges of crossing state lines to commit domestic violence resulting in death and was sentenced to 17 years. She is scheduled to be released in 2031. According to the episode, Karlyn's family is raising their slain daughter's child. 42-year-old Maliek is incarcerated at the United States Penitentiary, Pollock, in unincorporated Grant Parish, Louisiana.
Read More: Karlyn Ramirez Murder: How Did She Die? Who Killed Her?