NBC's 'Dateline: Missing Marie' depicts how federal and state investigators solved the almost two-decades-old mystery murder of 33-year-old Marie Singleton in 2008. The CIA communications analyst was found murdered in the trunk of her car in Inglewood, California, in November 1994. The episode chronicles how developing forensic technology helped the authorities crack the case. If you wish to find out more, including how Marie died and who killed her, here's what we know.
How Did Marie Singleton Die?
Marie Henrietta Singleton Jackson was born in Philadelphia in Philadelphia County, Pennsylvania, on August 12, 1961. According to friends, she married Andre Jackson in early 1994, and the couple had children from previous marriages. She worked as a communications analyst with the CIA and lived with her family in Inglewood in Los Angeles County, California, in November 1994. Hence, it was shocking when the 33-year-old mother was last seen alive on November 11, 1994, and her husband reported her missing to the Inglewood Police Department.
According to police sources, Marie and Andre were scheduled to attend their teenage son's high school football game on November 11. However, Andre claimed his wife had been drinking since evening and was too intoxicated to go. He reportedly left her alone at home as he drove to the game and returned home to find her and her vehicle — a 1991 gray Saab — missing. He filed a missing persons report the following day around 10:00 am. Friends and co-workers painted the town of Inglewood with her missing person flyers as they looked for the 33-year-old.
However, Andre would not be found for the following five days since she allegedly went missing until an individual noticed her missing vehicle parked at Dockweiler State Beach in Los Angeles on November 16. The person was familiar with Marie's disappearance, having seen the flyers, and immediately notified the Inglewood Police Department. When the investigators rushed to the scene, they found two parking citations on the dashboard and the sunroof of the locked car slightly open.
The authorities discovered the car's battery had been ripped out and had to tow the Saab to the precinct. They broke into the trunk to find Marie's body curled in a fetal-type position with bruising on her face. The coroner's office performed the autopsy to determine she had died of manual strangulation. The police found her purse and cell phone in the front seat, and more belongings, including jewelry and credit cards, were discovered in the trunk. The investigators were thus convinced the death was not because of a robbery gone wrong.
Who Killed Marie Singleton?
The detectives found Marie's husband, Andre, waiting in the precinct lobby and delivered the tragic news. Former detective Russell "Russ" Enyeart recalled how devastated Andre was by the information, with homicide detective Steve Seyler adding, "Andre threw himself to the floor and started screaming. Russ described it to me. He said it was like a 2-year-old was having a tantrum and banging their fists and feet on the floor." However, the investigators remained skeptical about Andre's staged emotional outburst.
The Murder of Marie Singleton Jackson : … – https://t.co/QqYbHevQx1#planecrash #airdisaster #aircrashseries pic.twitter.com/ZCf0e6bp6g

— Plane Crash Videos (@planecrashvids) April 22, 2016
Their apprehensions were further cemented when one of the detectives later ran into him at a nearby car wash and observed Andre allegedly acting as if everything was normal. According to police sources, law enforcement officials were sure the perpetrator wanted Marie's body to be found — as evident from their ripping out of the car battery. Suspicious of the husband, the officers accessed Andre's cell phone records and discovered he had made a single call to his wife the night she went missing.
It was extremely odd, with Deputy District Attorney John Lewin explaining, "When somebody cannot reach a loved one, they will absolutely go nuts blowing up their phone lines." The investigators interviewed some of the couple's mutual friends to learn their marriage was falling apart due to Marie's alleged infidelity and Andre's controlling nature. The buddies also informed how she and Andre recently had a bitter argument when he found out she was lying about working at an offsite location.
Detective Seyler stated, "It indicates to me Andre seemed to be watching her pretty closely." The police also recovered skin flakes underneath Marie's fingernails and a single blood drop on her car's hood. However, DNA testing and forensic technology were relatively new in the mid-1990s, and the authorities never analyzed them for DNA. Hence, the police never charged Andre due to insufficient physical evidence, even though he was the prime suspect in his wife's death.
FBI spokeswoman Laura Eimiller stated the federal agency had also launched a probe into Marie's death based on concerns that her murder might be linked to her position and access in the intelligence community. However, the FBI concluded the homicide was unrelated to her employment, and both the federal and state investigation fell dormant for almost a decade. The probe was re-opened in 2002 as a part of a routine cold-case review when the detectives determined the retrieved DNA sample and blood evidence had not undergone DNA analysis.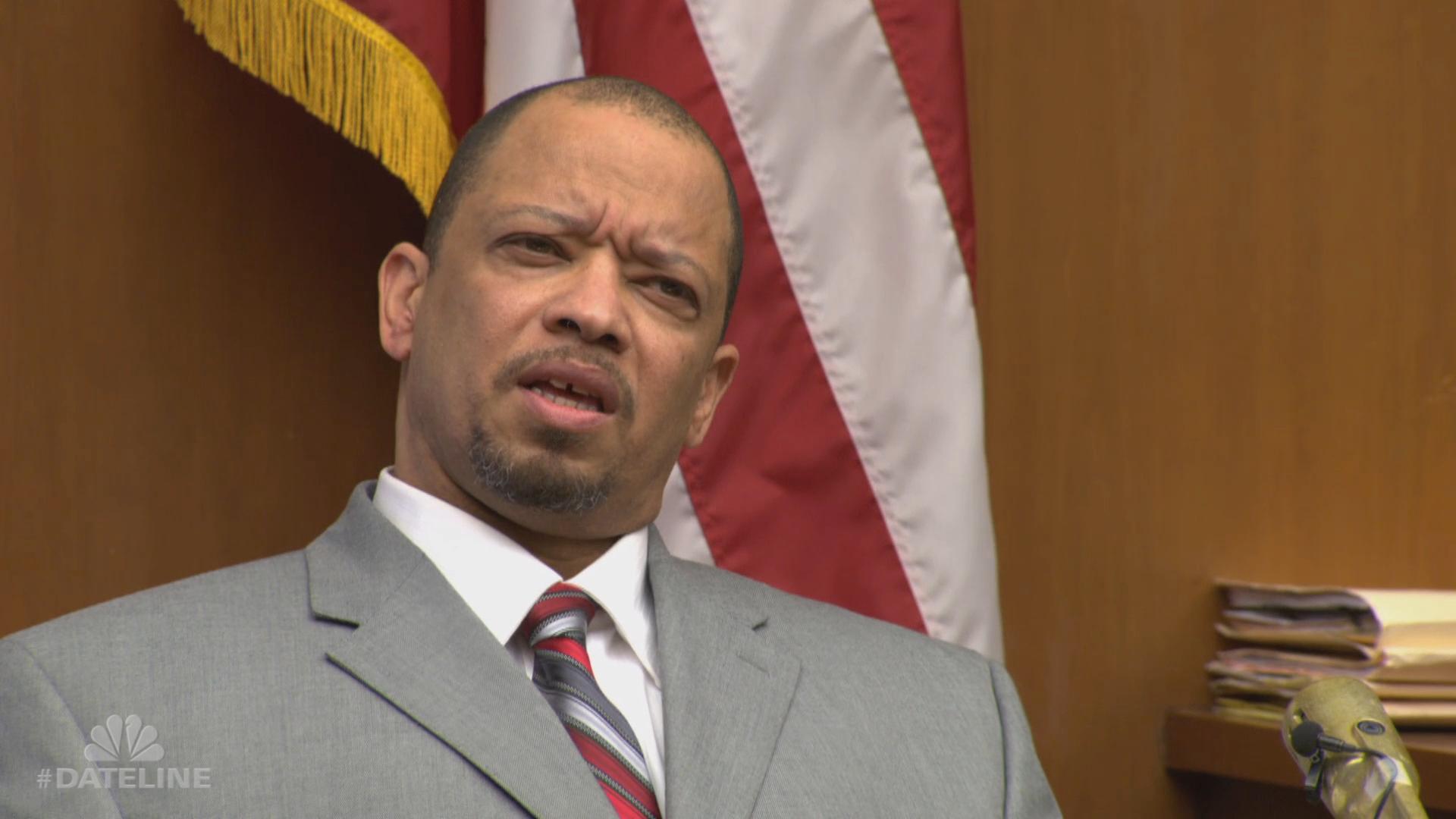 They compared the blood samples with that of Andre Jackson Jr., who was arrested by Hawthorne police in an unrelated crime, and found he was related to the suspected assailant. The officers also interviewed the couple's children to learn their parents had a rocky marriage and Marie was planning to leave her husband. Based on all the new evidence, the FBI's Fugitive Task Force in Los Angeles arrested Andre from Tempe, Arizona, in April 2008. He stood trial in 2012, found guilty of first-degree murder, and sentenced to 25 years to life in prison.
Read More: Andre Jackson: Where is Marie Singleton's Husband Now?