Investigation Discovery's 'Homicide Hunter: American Detective Run the Wickets' unravels the complex murder mystery of 73-year-old Marvin Brown inside his hunting cabin outside of Powhatan Point, Ohio, in November 2013. It takes more than three years before the investigators find a solid lead that would help them to bring the perpetrator to justice. So who killed Marvin Brown, and did they act alone? Let's find out.
How Did Marvin Brown Die?
Marvin Duane Brown was born to the late Odell Brown and Dolly Hess Brown Goudy on August 6, 1940, in Bellaire in Belmont County, Ohio. His father, Odell, worked as a miner at the Powhatan mine and lost his life in an unfortunate mine fire accident in July 1944, along with 63 other miners. Marvin was less than four years old at the time, and his mother, Dolly, married Friend "Buss" Goudy. He graduated from Powhatan High School in 1958 and was the Ohio squad co-captain in the OVAC football all-star game in 1958.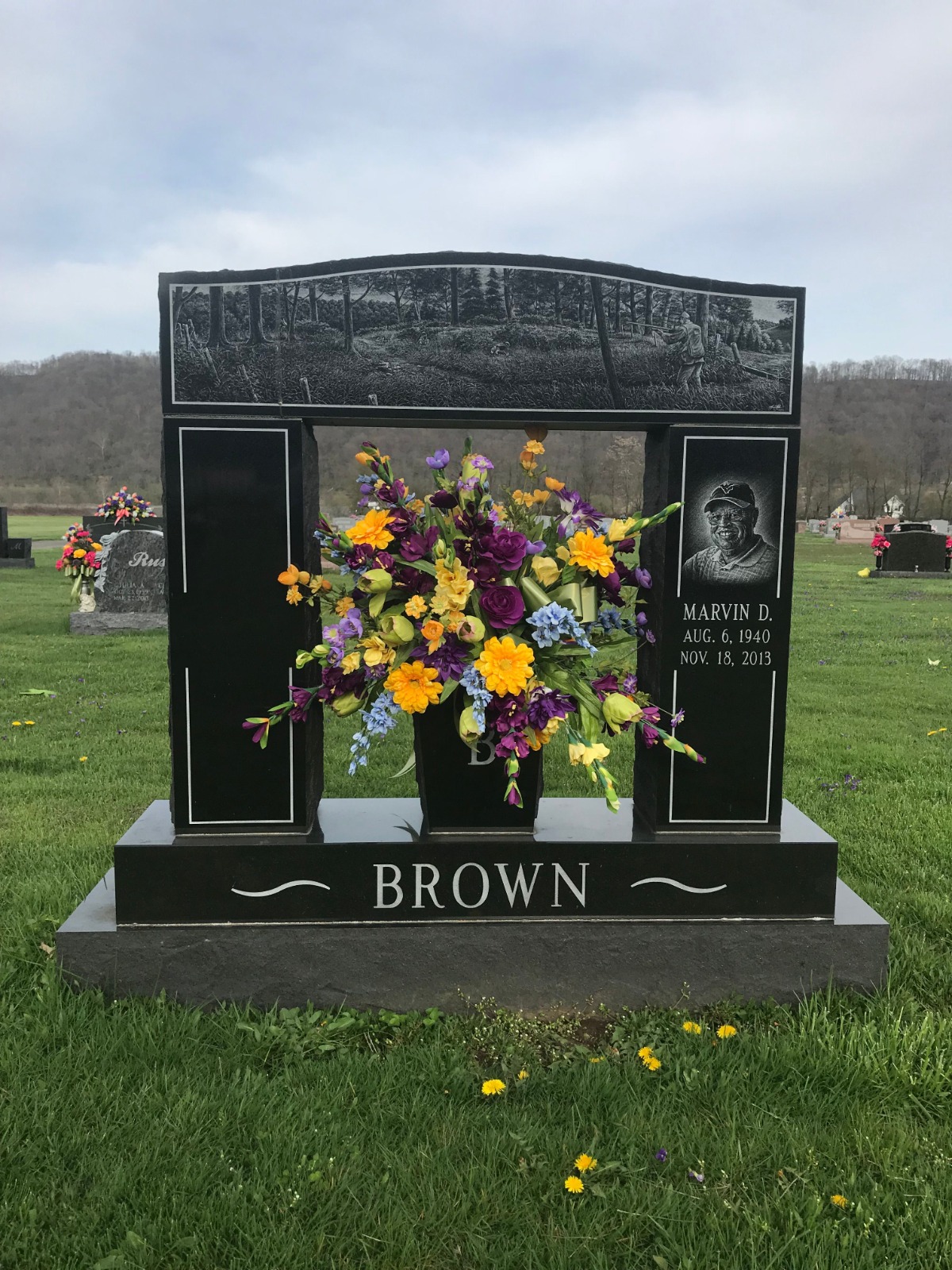 Marvin served as an army veteran in France from 1958 to 1961. After retiring from Ohio Ferro-Alloy in Powhatan Point, he owned and operated the Powhatan Construction Company and was a sub-contractor for Murray Energy. An avid outdoorsman with a passion for the WVU Mountaineers, he was a lifetime member of the American Legion and was very popular in his community. He also served as the mayor of Powhatan Point in 1984 and 1985.
Hence it came as a shock when the 73-year-old was found shot inside his hunting cabin outside of Powhatan Point on November 18, 2013. Though details about the murder were never released to the public, the autopsy report stated he had been shot once fatally in the back. News reports noted law enforcement officials recovered an empty box for a Highpoint 9-mm handgun which they suspected to be the murder weapon. However, the officers were never able to locate the concerned gun.
Who Killed Marvin Brown?
Due to Marvin's popularity as a political leader and a prosperous local businessman, the investigators had a long list of suspects with no evidence available to narrow it down. As months turned into years without any new leads or evidence cropping up, the investigation into the homicide of the former mayor lost its steam and the case eventually turned cold. It remained so for more than three years until the detectives finally had a breakthrough in March 2018.
According to police records, Steven Andrew Moore was serving jail time on four unrelated counts of trafficking in drugs. While being incarcerated, he gave a four-hour long interview to the authorities on March 12, 2018, where he confessed to being the individual who shot Marvin to death in November 2013. However, the most shocking aspect of his confession was that he named Marvin's stepdaughter, Meredith Broome, aka Meredith McLeod, as the instigator in her stepfather's slaying.
As new details emerged, the complex homicide case finally started to unravel before the investigators' eyes. After Marvin's death, his sons examined their father's company finances to discover that his widow, Deborah Doty Brown, had depleted the company assets. Belmont County Chief Assistant Prosecutor Kevin Flanagan explained that prior to Marvin's death, Deborah was the bookkeeper of Marvin's successful construction business.
Court documents alleged that Deborah swindled money from her husband's personal and business accounts, with Kevin stating, "I'm talking about hundreds of thousands of dollars." The prosecution contended that the stolen funds were used for meeting Deborah's gambling addictions and the mother-daughter's Percocet addiction. Prosecution lawyers also had a local dealer testify in court regarding selling expensive 30-milligram Percocet tablets to Meredith.
According to court documents, Meredith had assisted her mother in swindling the company funds and even requested an accomplice to impersonate an accountant's secretary to cancel a meeting that presumably could have revealed inappropriateness in the company finances. After Steven confessed to the police, the authorities arrested Meredith upon suspicion of hiring a gunman to shoot her stepfather on March 19, 2018, in West Virginia. She was suspected as a murder accomplice and extradited to Ohio to stand trial.
Where is Steven Andrew Moore Now?
Deborah was convicted of theft and tampering with evidence and was sentenced in May 2015 to serve one to three years in prison. Since the prosecutors could not produce a definite figure of loss, no restitution was imposed upon her. However, Deborah voluntarily waived her interest in the estate and any interest in the life insurance policy. She died of natural causes on November 13, 2019, at Peterson Rehabilitation Center in Wheeling, West Virginia.
HAPPENING NOW: Sentencing of Steven Moore in Judge Vavra's courtroom. He pled guilty earlier this year to the 2013 murder of former Powhatan Point mayor and businessman Marvin Brown. @WTOV9 pic.twitter.com/geqhM6KSQD

— Brittany Grego (@BrittanyGrego) December 9, 2019
Despite allegations that she had funded the hit on Marvin by paying Steven $12,000 out of the funds she might have helped her mother swindle, Meredith was never charged with murder. However, she stood trial for tampering with evidence and obstruction of justice in March 2019 and was cleared of the tampering charges. The jury remained in a deadlock regarding the obstruction charges, and she was re-tried and found guilty in September 2019.
The judge imposed a sentence of six months in jail with credit for 71 days she had already served. The court also sentenced her to six months at the Eastern Ohio Correction Center, followed by one year of community control sanctions. However, Steven, then 38, was charged with aggravated murder and aggravated burglary with a firearm specification in June 2018. His defense counsel tried to challenge the admissibility of their client's confession by raking up issues such as his status as a heroin user.
When the judge dismissed Steven's appeal of suppressing his confession video, the defendant admitted to Marvin's slaying in February 2019. He pleaded guilty to aggravated murder with a firearm specification and to aggravated burglary with a firearm specification. The court sentenced him to life in prison for aggravated murder with no possibility of parole for 30 years.
His sentencing also stated that he would have to first serve three years for a gun specification, hence making it a total of 33 years before any parole opportunity. Steven was also sentenced to 11 years for aggravated burglary, to be served concurrently with his first count. As per official court records, he, now in his early-40s, is serving his sentence at the Chillicothe Correctional Institution in Ohio. His inmate records specify that he would not be eligible for parole till 2051.
Read More: Kenny Bunn Murder: Where Are Nadya Swartz and Justin Hooker Now?