Netflix's 'MerPeople' takes us into the world of mermaiding by documenting the lives of several mermaid enthusiasts and performers. While mermaiding is a way of life that requires immense skill and dedication, the performers have to deal with several issues, including low-paying gigs and severe health risks. On top of it, unlike the actual fantastical creatures, these people do not possess any magical powers, making it quite challenging to sustain themselves and keep up the mermaid lifestyle simultaneously.
Incidentally, the show introduced the audience to Mermaid Che Monique, who believes that anyone and everyone can become a mermaid. In fact, she refuses to accept the traditional description of a mermaid as a slim and fair maiden and instead founded the Society of Fat Mermaids, an all-inclusive organization. Well, if you are intrigued by Che's work and want to find out where she is at present, we have you covered.
Who Is Mermaid Che Monique?
While Che Monique was fascinated by mermaids from a young age, she was discouraged by her parents, who insisted that mermaids were never fat. However, Che refused to believe such an explanation and wondered why it was not possible for everyone to live out their fantasies. Gradually, as she grew up, Che learned that the mermaid community needed an organization that was all-inclusive and did not discriminate on the basis of skin color or size.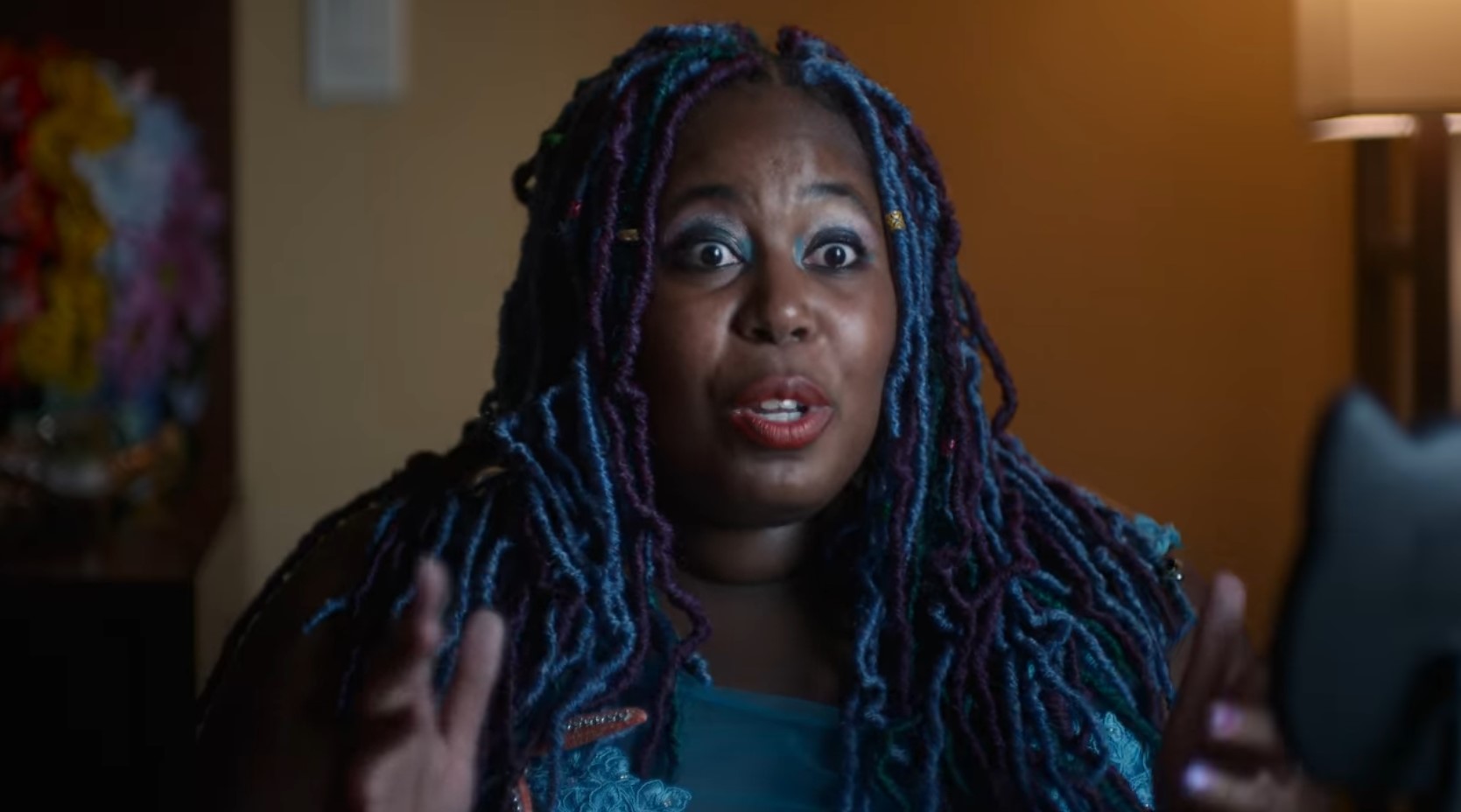 On top of it, by the time Che got into mermaiding, there weren't a lot of black or plus-sized mermaids around, and she believed that the fair and slim aura projected around mermaids made many children feel insecure about themselves. Hence, she eventually took matters into her own and founded the Society of Fat Mermaids. As the name suggests, the Society of Fat Mermaids is a group of plus-sized mermaids who never discriminate among themselves.
In fact, Che mentioned that ever since the group's inception, she and the other members encouraged hundreds of plus-sized people to embrace their fantasies. Moreover, Che is also a pretty popular figure at mermaid conventions, and she mentioned how people often describe her as a role model before bursting into tears during the very first meeting. On the show, Che mentioned that one of her dreams was to join the Circus Siren Pod, an elite group of mermaid performers led by Morgana Alba.
Che even did everything possible to achieve her dream and eventually bagged an audition with Morgana. However, although Che's charm, charisma, and skill shone through her performance at the audition, she was not able to lift her body off the pool as requested. Thus, Morgana eventually rejected Che due to safety issues but asked her to practice harder and return for the next audition. Nevertheless, Che did not let such a minor setback affect her progress.
Che kept promoting the message of inclusiveness in the mermaid community. Moreover, she even talked about how difficult it was for plus-sized mermaids to get proper silicone tails as there weren't a lot of makers who created such variations. However, her hard work eventually paid off as she was approached by Mermaid Kariel, another stalwart in the community, who agreed to make Che a custom silicone tail according to her measurements.
Where Is Mermaid Che Monique Now?
Currently, Mermaid Che Monique is based out of the Washington DC area, from where she runs the Society of Fat Mermaids organization. Moreover, apart from performing as a mermaid at various events, Che also works as a mermaid model and has appeared in several pageants. Although the show documented her getting rejected by the Circus Siren Pod, we are happy to report that Che finally got the opportunity to join the group post-filming.
In fact, she even described her experience with the Circus Siren Pod and claimed that while she was still working on her upper body strength, she hoped to be ready by the time the Renaissance fairs open in the fall. On the other hand, Che has also made plans to launch a mermaid school called The School of Fish, which will help newcomers master breath work and underwater movement, along with assisting them in making an essential mermaid shopping list for all kinds of situations. Che's hard work and determination to pursue her craft are quite inspiring, and we wish her the best for the years to come.
Read More: Brittany Sparkles: Where is Mermaid Sparkles Now?