When Micah Holsonbake went missing in early 2018, people close to him hoped to find him alive, but hardly anybody thought that he had met as gruesome of a fate as was found later in the coming months when his partial remains were found in a park. In the episode titled 'The Bakersfield 3' of the podcast 'True Crime Garage,' we are introduced to the intricate details of Micah's murder case, including the investigation that followed his confirmed death. If you are intrigued to know more about it, including the identity and current whereabouts of the perpetrator, let's explore the same together in detail, shall we?
How Did Micah Holsonbake Die?
Cheryl Holsonbake and her husband, Lance Holsonbake, gave birth to Micah Holsonbake in the early 1980s in Arkansas. He grew up with a brother named Luke, and the family moved to California when he was in the third grade. From the get-go, Micah was a brilliant kid and used to give statistics on anything, giving him the nickname "Stats." Growing up, his love for football and the debate and forensics teams increased rapidly. After graduating from Harding University, Micah decided to join the Navy but only for a while, as he got discharged in the spring of 2003 due to issues with growths in his throat.
Returning home to Bakersfield changed Micah as he trained hard and managed to acquire his licenses to be a Financial Advisor and a Broker. In the mid-2010s, he seemed drastically changed, as per his father, Lance. The change in Micah could possibly be due to the increased dosage of pain medication he was prescribed following several throat surgeries. As a matter of fact, in 2015, he overdosed on Fentanyl-laced OxyContin and barely survived.
Following that incident, Micah not only lost his banking job, but his relationship with his family also showed signs of deterioration. To make ends meet, he collaborated with a couple of friends — Baylee Despot and James Kulstad — and started building guns in a garage, which were sold illegally later. The trio was later called the "Bakersfield 3." With Baylee getting into trouble with the police, it was only a matter of time before the rest of the group members would be questioned by the authorities.
However, in March 2018, Micah vanished out of nowhere, and no sign of him was found for several months until August of the same year when a severed arm was found in a bag in a lake at Hart Park. Soon after, his skull and other bones were found at Lake Ming. Eventually, blunt-force trauma to the head was alleged to cause Micah Holsonbake's demise.
Who Killed Micah Holsonbake?
When the authorities discovered Micah Holsonbake's scattered remains, they wasted no time launching an investigation to get to the bottom of the truth regarding his gruesome murder. With all three members of the Bakersfield 3 missing or killed in just a couple of months, the group's mothers joined forces to help the authorities search for answers to the crimes that took away their respective children. They not only started a website but also became local advocates. As the investigation progressed, the police were sure that one of the Bakersfield 3 had something to do with Micah's murder.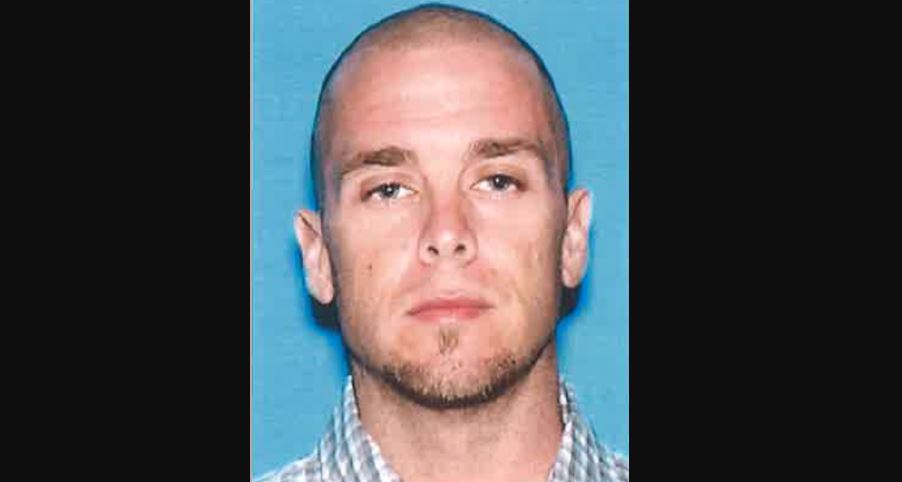 Incidentally, Baylee was missing at the time of the investigation, and the police saw her ex-boyfriend, Matthew Queen, as a prime suspect, mainly because he was a common link between her and Micah. While she was living with him, Micah and the group might have been assembling guns for him. According to Queen, the victim pointed a gun toward him in his own home when he insinuated that he had raped a woman, making him furious and violent.
As per Queen's claims, Micah turned the gun to Baylee right when she entered the room. Making the most of this distraction, he tackled Micah to the ground and managed to subdue him. Next, Queen got a zip-tie around one of his wrists and asked Baylee to look for the gun. According to him, when she could not locate the gun, she allegedly dropped a 40-lb weight on Micah's head.
Moreover, Queen said Baylee devised the plan to dismember the victim's body and dump it into the ocean. Before doing so, they moved Micah's body to the garage of one of Queen's best friends at the time, Matthew Vandecasteele, where they dismembered the body and later scattered the parts in different locations. Several years after Micah's death, the police charged Matthew Queen in April 2022 and arrested him for murdering and torturing the victim and disposing of his body.
Where is Matthew Queen Now?
Soon after getting arrested, Matthew Queen stood trial for the murder of Micah Holsonbake. On May 5, 2022, he was acquitted of first-degree murder as the jury found him not guilty of the torture and kidnapping of Micah. Nevertheless, Queen was convicted of several firearm-related offenses and was found guilty of the lesser charge of second-degree murder in Micah's murder case.
A month later, on June 7, 2022, Queen was sentenced to 30 years to life in prison, plus 56 years, for the same. In February 2023, he and his attorney attempted to reverse the murder conviction. Currently, Queen is serving his sentence in the California Substance Abuse Treatment Facility while awaiting parole, which he would possibly be eligible for in July 2044.
Read More: Baylee Despot: Where is Bakersfield 3 Fugitive Now?