When a homemaker from Eatonton, Georgia, named Amanda Perrault, was found dead in her bedroom in February 2020, the police were initially told she had killed herself. However, as the investigation slowly unraveled, they discovered her husband, Michael, a law enforcement officer himself, had spun a web of elaborate lies to mislead them. CBS' 48 Hours: The Death of an Officer's Wife' chronicles how a painful history of domestic abuse led to Amanda's brutal murder. So, if you wish to know more about Michael's involvement in her death and his current status, here are all the details.
Who is Michael Perrault?
Born in 1976, Michael Seth Perrault tied the knot with Amanda Perrault in June 2017 after dating for six years. The Eatington native had a young daughter from a previous relationship, whose custody he shared with the child's biological mother. In 2018, Michael joined the Eatonton police force as a Patrolling Officer, while Amanda took up the role of a homemaker. Sadly, things were far from rosy for the couple, as the policeman allegedly had a violent temperament and would often hit and verbally berate his wife.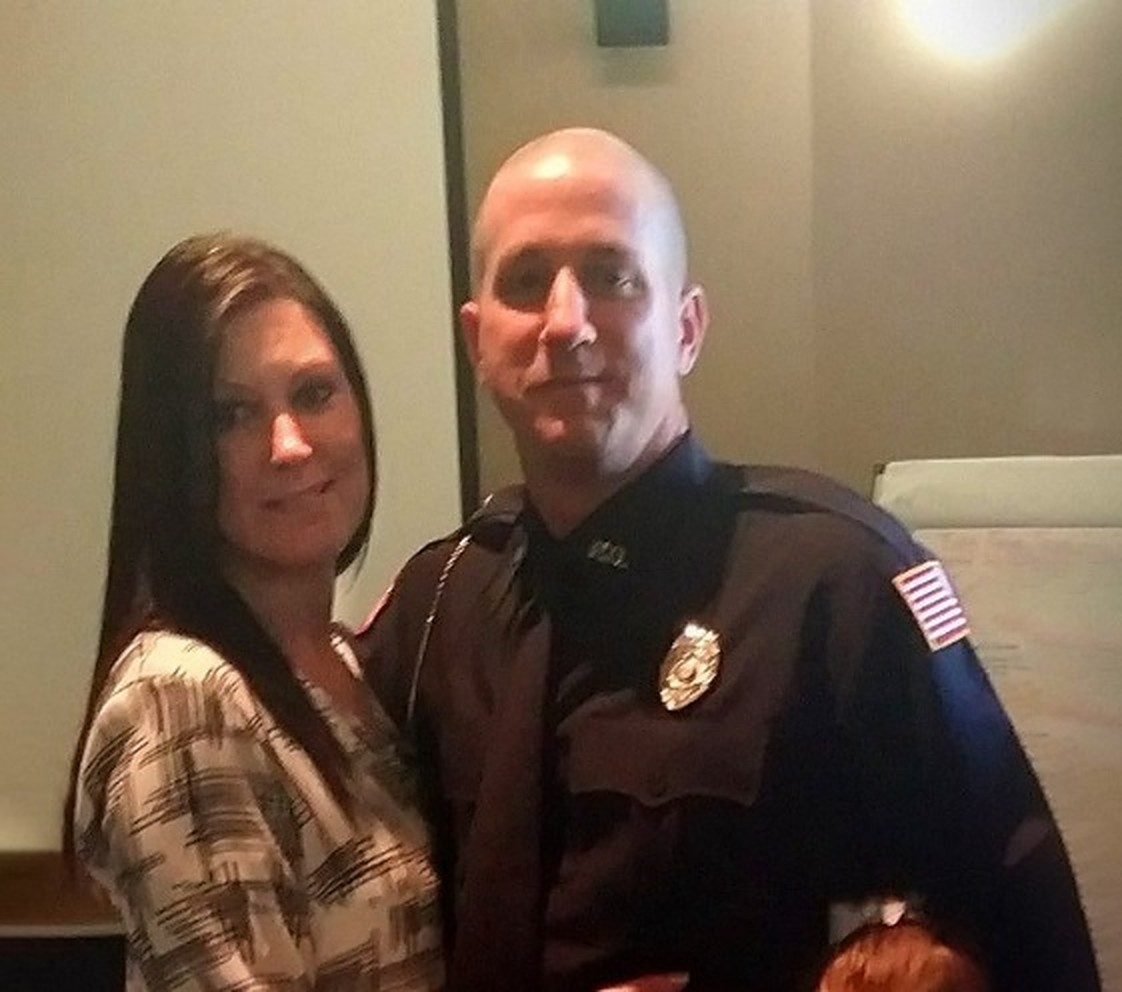 Not only did neighbors and Amanda's close ones witness Michael's abusive behavior, but she even confessed to a friend that if anything terrible happened to her, he would likely be responsible for it. Things escalated so much over the years that on January 28, 2020, she called the cops on him and complained that he had physically assaulted her. The bruises on her neck and chest, as well as Michael's 8-year-old daughter's testimony, proved that he had shoved and hit his wife that day.
Michael was arrested and charged with simple battery-family violence, and third-degree cruelty to children but was let go the next day on a $1,500 bond. Despite her grievances against him, Amanda refused to get a restraining order against him, citing in court that he had nowhere to live. Though she took Michael back home, he was put on administrative leave without pay and faced losing his job and his daughter's custody.
Thus, the cop desperately wanted his wife to recant her prior statement to the police and clarify that the January 28 incident was a misunderstanding. This led to massive arguments between the couple, and during one such altercation on February 3, 2020, Michael took a handgun and shot Amanda dead in their bedroom. He then called his superior, Chief Kent Lawrence, and claimed that she had killed herself, resulting in the latter sending a police officer to the Perrault residence.
The police officer, Putnam County Sheriff Howard R. Sills, investigated the scene and immediately realized that Michael's claims of not touching the victim's body or the gun were false. Based on the placement of Amanda's body and the gun and its parts, he believed the crime scene looked entirely staged, indicating it was a homicide. Furthermore, more evidence surfaced in the form of a note on the victim's nightstand, stating how good an officer Michael was. This seemed heavily fabricated, given the couple's recent troubles.
Where is Michael Perrault Today?

Eventually, what nailed the hammer to the head was the testimony of a sheriff's deputy, who stated that he had been to the couple's house just 19 minutes before Michael reported the alleged suicide. The police officer testified that on February 3, 2020, he had visited the Perrault residence to deliver a court subpoena for the battery incident.
Although no one answered the doorbell, the sheriff's deputy reportedly heard Michael moving about inside. This established that he had avoided answering the door deliberately to conceal that he had already killed Amanda. Based on all the evidence against him, Michael Perrault was arrested on February 5, 2020, and charged with Amanda's murder. In February 2020, he was found guilty of malice murder, felony murder, aggravated assault, and simple battery.
Soon after, the jury handed Michael a life sentence without the possibility of parole. In August 2022, he appealed for a new trial, stating that Sheriff Sills was the only witness allowed to testify in court. Michael's appeal was denied in September of the same year. He now continues serving his sentence at Georgia Diagnostic and Classification State Prison in Jackson.
Read More: Sandra Galas Murder: How Did She Die? Who Killed Her?