Investigation Discovery's 'Grave Mysteries: Death on the Highway' chronicles the murder of 29-year-old Michael Sandy in Brooklyn, New York, in October 2006. Termed the first hate crime with the use of the Internet in Brooklyn, the episode documents the investigation that led to the arrest of the perpetrators in this high-profile case. If you're interested in finding out more about the case, including the killers' identities and current whereabouts, we've got you covered. Let's begin then, shall we?
How Did Michael Sandy Die?
Michael J. Sandy was born on October 12, 1977, in Bellport in Suffolk County, New York. He moved to Brooklyn in Kings County (Brooklyn), New York, to pursue his artistic dreams in the early part of the new millennium. He moved into a small apartment and got a job designing merchandise displays at the Ikea store in Hicksville. His friends, Becky Reichling-Sandano and Patrick McBride, reminisced about their playful and talented buddy and how he was always smiling and bringing joy to everyone's lives.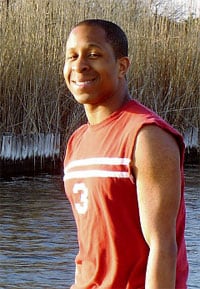 Hence, it came as a shock when the kind and cheerful 28-year-old was assaulted and beaten by unknown assailants before he was hit by a car on October 8, 2006. According to reports, the driver never stopped and sped away from the scene. Unconscious and suffering from possible brain injuries, Michael was rushed to the Brookdale Hospital, where he was placed on a respirator and remained in a coma.
After staying on life support for five days, Michael's parents decided to remove it on October 13, one day after celebrating his 29th birthday. His friend, Nick Perdescu, stated, "He's one of the sweetest people in the world – he did not deserve this. He has brought immense joy, and for something like this to happen to him, it's unbelievable in this day and age." One of his flatmates also said, "It's heinous. He's so nice, intelligent, articulate, hardworking, and so nonviolent. He would never even get into an argument."
Who Killed Michael Sandy?
The New York Police Department (NYPD) detectives initially thought the crime was racially motivated, even though they toyed with the idea Michael could have also been the victim of a simple robbery. Police Commissioner Ray Kelly, whose hate crimes task force was investigating the assault, said, "We designate it as a possible bias crime, but again, we don't have all the facts." Then-Mayor Bloomberg added, "Whether it was a hate crime or not, we are going to investigate. We take hate crimes very seriously."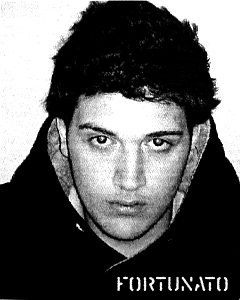 According to reports, Michael drove a 2004 Mazda to Plum Beach, situated between the Belt Parkway and Jamaica Bay in Brooklyn, on October 8. The officers searched his car to find written directions, instructing Michael to the parking lot, which was an infamous spot. Authorities said they have previously arrested people for sexual conduct in the concerned area. As per the authorities, the passenger seat of the car was in a reclining position, indicating someone was sitting with Michael in the car. His wallet was found in a knapsack outside of his car.
The police interviewed witnesses to learn two young white men confronted Michael at around 9:40 pm and began rummaging through the interiors of his vehicle. Michael ran off toward the Belt and was followed by the men. They caught up with him in the right lane and grabbed him as he seemed to be dialing for help on his phone. He attempted to break free of his assailants and ran across the guard rail, only to be assaulted again by one of his aggressors. Michael backpedaled into the middle lane, which was relatively busy, before being struck by a speeding car.
The witnesses also claimed one of the assailants fled the scene while the other aggressor dragged Michael onto the road's shoulder and began rifling through his pockets. He escaped the spot after he could not locate what he was looking for. The police confiscated Michael's laptop and found he was still logged into his AOL account. His screen name at the time was 'drumnbass007,' and he had been texting someone by the name of 'fisheyefox' hours before the assault.
The police also obtained a record of a MapQuest search for Sheepshead Bay, Brooklyn. They tracked down the IP address of 'fisheyefox' and found it belonged to a law enforcement official's home. According to the show, the detectives found the alleged perpetrator hiding behind the anonymous handle was using the officer's wireless internet for his activities. Upon discovering the handle online, the detectives were able to track it to John Fox, a sophomore at SUNY Maritime College. He was in the Naval ROTC at the time and aspired to join the Navy.
When grilled by the police, John admitted he was with his friend, Anthony Fortunato, on the night of the murder, drinking alcohol with some other mutuals. Anthony lived two houses from the unsuspecting officer, whose internet he had been using. According to John, Anthony and others got bored and decided to make some easy money by robbing somebody. They went to a gay men's chat room and started chatting with Michael before gluing him to the spot.
John's other two associates were identified as Ilya Shurov and Gary Timmons, with Ilya being the assailant punching Michael and rummaging through his pockets after he was hit. John was the other assailant who chased after Michael while Anthony went through Michael's belongings in the car. By October 11, the police had John, Ilya, and Gary behind bars, while Anthony surrendered to the police on October 25. They faced charges of second-degree murder, attempted robbery, and manslaughter – all three charges as hate crimes.
Where are Anthony Fortunato, Ilya Shurov, John Fox, and Gary Timmons Now?
On October 5, 2007, John was convicted on the charges of manslaughter, attempted robbery in the second degree, and attempted robbery in the first degree. All counts were as hate crimes. Anthony was found guilty of manslaughter as a hate crime and attempted petty larceny but acquitted of attempted robbery. Ilya pleaded guilty to manslaughter and attempted robbery as hate crimes, and the charge of felony murder as a hate crime was dropped.
On November 5, 2007, John was sentenced to 13 to 21 years; Anthony was sentenced to 7 to 21 years; and Ilya was sentenced to 17½ years in prison. Gary had pleaded guilty in 2006 to the reduced crime of attempted robbery as a hate crime and agreed to testify against the other three defendants. He was sentenced to four years in prison as a part of his plea deal.
According to official court records, 36-year-old Anthony has been out on parole since March 2015 and was discharged in January 2020. Ilya, 36, has also been released on parole since August 2021, while 35-year-old John has been released on parole since November 2017. All three of them continue to live in New York.
Read More: Henry Lee Jones: Who Were His Victims? Where is He Now?