'Midnight Special' is a sci-fi drama that begins with a hint of true crime, but then veers into the territory of cosmic mystery. At the heart of it lies an emotional drama about a father who wants to keep his son safe, and is ready to do whatever it takes to do that. By the end, all the characters find a conclusion to their arcs and are forever changed by the experience that the journey brings them. If you haven't seen the film yet, come back to this article later. SPOILERS AHEAD
Plot Summary
The film opens with the disappearance of an eight-year-old boy named Alton. A news report reveals that he has been abducted by a man named Roy Tomlin. Everyone is looking for them, including the Ranch, the cult which both of them were a part of. Soon enough, we find out that Roy is Alton's father and they are being helped by Lucas, Roy's childhood friend. It is also revealed that Alton has some extraordinary abilities that paint him as a messianic figure for the cult and a weapon for the government. However, he is none of those things and wants to go where he actually belongs.
What is Alton?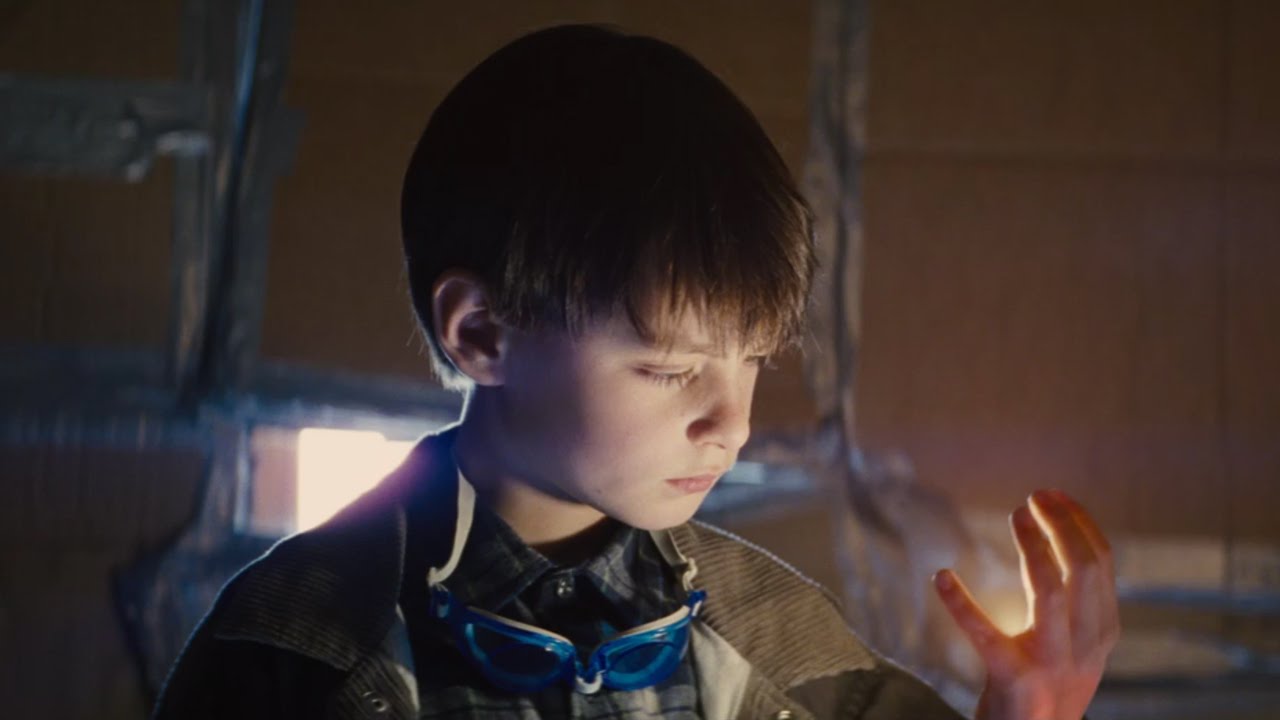 While 'Midnight Special' gives us a good sense of who the characters are and what they mean to each other, it never quite bothers to explain all the sci-fi stuff along whose lines its plot moves forward. Alton's superpowers are explained to us through random outbursts and what's really going on with him is offered to us in bits and pieces. The film never goes into what Alton really is and how did he come to be that way. One of the reasons why it doesn't delve into its sci-fi depths is because that's how things are to humans.
Our understanding of the universe is limited, let alone what lies beyond that. Whatever we know is all in random bits and pieces and sometimes, we might get to witness something spectacular but barely understand why it happens or what laws define it. The experience stays with us and we have to live with the fact that the reasoning behind it might not be revealed to humanity in our lifetime. Whatever we see in 'Midnight Special' is just as much as the characters see and we don't get to know anything beyond that. However, even in its vague details, we do get some form of interpretation.
Alton was born to Roy and Sarah Tomlin, who had been a part of a cult called the Ranch, where Alton was adopted by the leader of the cult, Pastor Meyer. Alton's abilities set him apart and the cult started to believe that he was some sort of messiah they had been gifted with. Alton would make them see things and he would interpret radio and satellite signals. Instead of looking at it scientifically, the cult would consider his acts in religious terms. Soon enough, Sarah got fed up with the ways of the cult and decided to leave it. Roy could not leave his son behind and stayed. Eventually, the Ranch interpreted one of Alton's "visions" as the impending apocalypse. Roy, on the other hand, concluded that not only was the Ranch taking it a little far but that Alton needed to be somewhere else. The numbers that he would hear from the otherworldly source were not the sermons in the Bible but was the time, date, and location of Alton's rendezvous with the ones with whom he actually belonged.
Alton is not human, or you could say that he is some evolved form of a human. His powers not only make him do all the awesome things that compare him to Superman, but he also has the vision that allows him to look beyond our plane of the universe and peek into the parallel universe. Eventually, he figures out that he belongs to the other world and that's where his father is to take him if he is to be kept safe forever. This other universe is inhabited by people who have evolved much more than humans. While we can't see their world, they can look into ours. Their world only becomes visible to us in the blasts of energy, which only they can create. In the first instance of this energy bubble, Roy gets to see the world for a few seconds. In the second instance, when Alton is stronger and meets his people for the first time, the energy bubble is much bigger and stays around for a longer time which allows everyone to see the world on the other side. When Alton leaves with them, the bubble bursts and the parallel world falls back into the shadows.
The Ending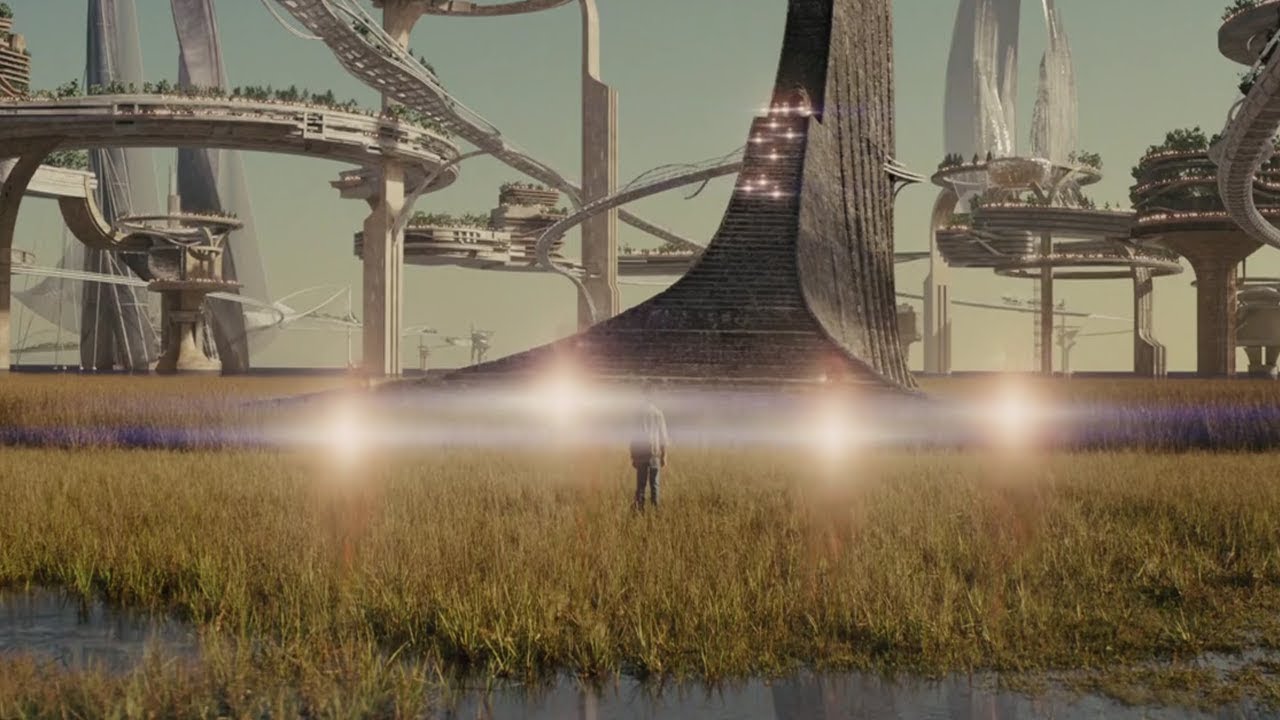 After all the running from the Ranch, the FBI, the NSA, and all the other government secret services, Roy, Lucas, and Sarah get Alton where he needs to be. He goes away to the parallel world, where he belongs. Roy and Lucas are arrested, while Sarah escapes. In the end, we find Lucas in an interrogation room where he gives a statement about his involvement with Alton and where he might be now, which means that they don't know that Alton is in the parallel world.
In another scene, we see Sarah cut off her hair and dye them. While it shows that she is changing her appearance to escape arrest, it also shows that she has finally cut off her connection with the cult. Even though she had left the Ranch a long time ago, her life was still tied to them. It was like Elden sticking to the night schedule that he had followed at the Ranch. After seeing the other world and letting go of her son, she has realized that there is much more to the world that neither she nor the cult, or anyone else for that matter, understands. In the end, she prepares to have a new beginning in her life.
The most interesting turn comes for Roy. We see him in prison, with some wires on his head. Just before the camera cuts to black, we see a glow in his eyes. This shows that he, too, was like Alton, though perhaps not on an as advanced level. This also answers the question of why Alton, a boy born of normal humans would exhibit such extraordinary powers. The source is his father, who might not have been aware of who he really was all this while. He might have felt something different inside him, but could never understand what it was. This could have also been the reason that pushed him towards the cult, and the religious beliefs surrounding Alton. The wires on his head indicate that since the three-lettered agencies could not have Alton, they are searching for his roots in his father. While this is not good news for Roy, he is happy simply because he knows his son is out of danger and is in a better place now.
Read More: Best Sci-Fi Thriller Movies of All Time