It is an easy job for people to egregiously point out miscast actors in a good movie. The primary reasons for the same can be the nonalignment of the character with the actor's personality, or the actor's incompetency to portray that particular character. Well if you are an actor, there should be no excuses for "not acting". But to put the blame wholly on actors would be blasphemous. The big Hollywood production houses have shown strong proclivities, in the year gone by, to incline towards big Hollywood superstars to play ethnic roles, which has prompted strong backlash from not only the audience at large, but also the film fraternity. And then there times when they just fall dumb. We decided to conjure up a list comprising worst casting choices in movies. The criteria for the same ranges from ethnicity, to stardom over substance. Here is the list. Happy reading!
10. Neil Patrick Harris in 'Gone Girl'
We all are au fait with NPH through his iconic character in 'How I Met Your Mother', Barney Stinson. His quirky nature and awesomeness-clad Armanis ooze style and class. But we saw none of that in David Fincher's brilliant drama-thriller 'Gone Girl'. His role in the movie is circumscribed to being Amy's (Rosamund Pike) patsy almost throughout, but also deeply disturbing in his own way, as he just barely represses his desire to take Amy's body as payment for his kindness. His short, drab and repose stint as Desi couldn't inspire, and certainly let the film down in some sorts.
9. Emma Stone in 'Aloha'
Yes, even she makes it to the list, owing to this woefully casted and acted movie. There is absolutely no way in heaven or hell could some Chinese-Hawaiin could look the way she does. Well, unless they are migrants, which isn't the point. This was one of the most widely scrutinized and covered cases of 'whitewashing', which will have a couple of more victims in the list. Not only was the Asian-American fraternity outraged, but even the audience didn't pay heed to the heinousness of the character structure and the casting. The director and Stone herself have since apologized for the mistake in casting, which Stone shouldn't have been forced to do so. Anyways, this role just wasn't for her.
8. Vince Vaughn in 'Psycho'
Ah, this makes me cringe so bad. A movie that classic, a character that iconic, and a director that revered. This movie was a sacrilegious attempt at ruining that was the great Alfred Hitchcock's 1960 slasher-thriller, 'Psycho'. The character of Norman Bates, the lean, neat, and egregiously psychotic motel manager has seen numerous reincarnations on screen, bit none more egregious than Vince Vaughn in the 1998 film, 'Psycho'. The movie itself was so bad, that this miscast role escaped the skeptical and scrutinizing scourge of audiences and critics. But not mine. Right from the physical appearance, to the charming and affable voice, there were tons of things wrong about the him in the movie. Just please don't do this again (sigh).
7. Russel Crowe in 'Les Miserbales'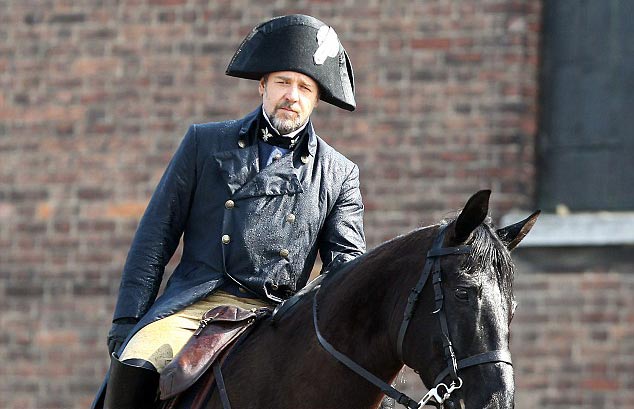 As good an actor Crowe is, well let's just say he isn't that good a singer. He just doesn't have those vocal chords to sing. The production house was skeptic in hiring him for the movie, and that should have been more than enough a hint for him to back out. Because there are 'very' few, and I can't emphasize 'very' enough, roles, if not any, that this man can't play. Even after rigorously preparing for seven months, for which he should be commended for with a rousing applause, he just couldn't get in the skin of the movie. Even though the movie was salvaged by the colorful characters, the visceral story-line and the able shoulders of Hugh Jackman, it certainly could have been much better if someone more apt in singing would have played Javert.
6. George Clooney in 'Batman and Robin'
Oh, boy. This one. A testament to the fact is that George Clooney still keeps a photo of himself as Batman 'as a cautionary reminder of what happens when you make movies for commercial reasons'. If it wasn't for Nolan's genius 'Dark Knight' trilogy, this movie would have solely and utterly been responsible for the demise of the character. The movie was a box office bomb, garnering a global gross of $107 million, against a budget of $125 million. The misery continues in the ratings as well, clocking a meager 12% on Rotten Tomatoes. 'Daredevil' has a rating of 44%. That should tell you how his casting, or miscasting in the movie ruined it.
5. Tom Cruise in 'Valkyrie'
Again, the list has nothing to do with the actor's capabilities. And this was just pure evil. Another incident of the production house going for a more recognizable face rather than casting ethnic and natural actors, 'Valkyrie' was a well orchestrated movie. The WWII carnations are always an engaging experience, and this was no different, certainly the expectations to watch one. There was widespread criticism of the move to cast him, when better alternatives like Michael Fassbender could have made the movie an Oscar-worthy one.
PS- I am not going to mention Cruise again in the list, but his miscast role in 'Jack Reacher' has to be. The 6'5, 250 pounder Reacher of the novels was a bleak semblance on the 5'7, 170 pounder on screen. The role was tailor-made for Jake Bernathall. It's like Danny Devito playing Superman. Alas.
4. Scarlett Johanson in 'Ghost in the Shell'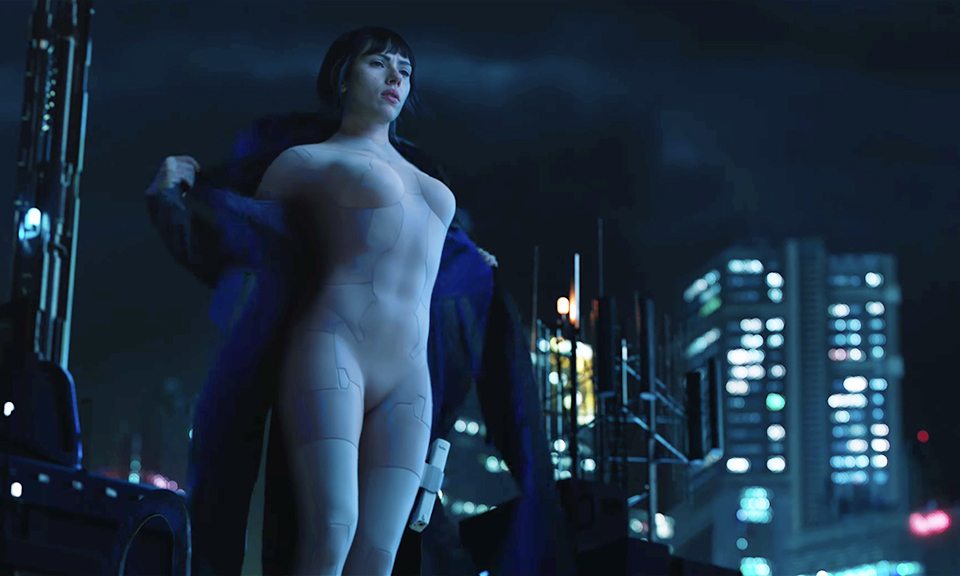 The latest case of whitewashing resulted in the production house losing about $60 million. Ironic, isn't it? Major Mila Killian, probably the most iconic character in the Japanese manga, finally got her own movie, for which the expectations were soaring. But they all came down crashing, as Johanson's miscast role proved fatal for the fortunes of the movie. Panned by critics and duped by the audience, they tangibly felt cheated of sorts after seeing her in the movie. Another lesson for Hollywood to respect ethnicity and diversity, which it blatantly bloats and glows about.
3. Matt Damon and Heath Ledger in 'The Brothers Grimm'
Again, no disrespect to the actors. There was talk actually about casting Johnny Depp as one of the brothers, but the production house felt that he wasn't "commercially famous" enough. And then came 'Pirates of the Caribbean'. Hehe. Anyways, coming to the miscast that did take place, the characters around whom the movie was based, and named, lacked chemistry. The bromance, say between Clooney and Pitt, was the lifeline of the movie, which could have made it a stand-out. Alas, it wasn't to be.
2. Colin Ferrel in 'Alexander'
The movie, in a word was horrible. Even at three hours long, this ponderous, talky and emotionally distant biopic fails to illuminate Alexander's life. When you talk about the greatest military general and conquerer the world has ever seen, you expect his on-screen portrayal to be full of fire and magnanimous. Instead of being humbled and profoundly touched by the man's character, the audience was forced to sit though a 180-minute long bore, that took some guts to sit though. Ferrel's casting was a huge issue of debate among many movie aficionados and history gabs. His medium built and cringe-worthy hair made the character a forgettable one.
1. Ben Affleck in 'Daredevil'
Ugh. Don't even get me started.
Read More: Most Controversial Movies of All Time