Investigation Discovery's 'See No Evil: View to a Rampage' depicts how the authorities solved the early February 2013 murder of the recently engaged couple, Monica Quan and Keith Lawrence, in Irvine, California. While the story seems like a Hollywood script, including young love, a rogue cop, vengeance, and a fitting climax, it also cost the loss of four lives, including two police officers on duty. The episode unravels the complex case concisely and chronologically for the viewers to comprehend the chain of events.
How Did Monica Quan and Keith Lawrence Die?
Monica Lisa Quan was born to Randal Quan in Los Angeles County, California, on August 3, 1984. She played basketball for the 2005-2007 seasons for the Concordia University Irvine, graduating with a Bachelor's Degree in Exercise Sports Science (ESS) in 2007 and a Master's Degree in Coaching and Athletic Administration (MCAA) in 2009. She served as an assistant coach for the university from 2007-2009. The 28-year-old was an assistant coach at Cal State Fullerton in February 2013 and was just engaged to Keith Anthony Lawrence.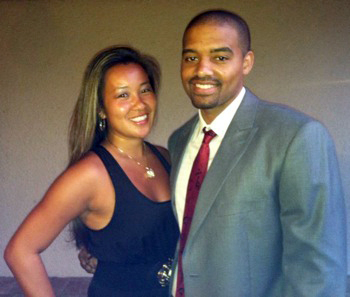 Monica's friend, Antonia Caffey, recounted, "She inspired many young women to play better, improve their game, play harder. She inspired so many younger girls with how hard she worked." Born on August 5, 1985, to Kevin Lawrence Sr., Keith, 27, was a public safety officer after graduating in Business Administration, majoring in Management, from Concordia University Irvine. He played university basketball from 2006-2008 and was described as "calm and collected on the court" as opposed to his fiancée's "spirited and fiery" nature.
The young couple seemed to differ on everything apart from their undying love for each other — from their favorite basketball teams to their attitude toward branded sports apparel. Hence, it was shocking when their bodies were found in Keith's Kia Optima in the parking structure of their Irvine condominium in the late hours of February 3, 2013. According to their autopsy reports, she was shot three times in the back of her head, while Keith was shot five times in the head and face and twice in the neck. The murder weapon was a 9-mm gun.
Who Killed Monica Quan and Keith Lawrence?
The long condensation trail from the running vehicle's air-conditioner suggested the victims had been dead inside for quite some time. The doors were unopened — with the bullets fired through the windows — implying that the motive behind the murders was not robbery. Monica's untouched purse and ring further cemented the law enforcement's belief that it was not some random unsuccessful burglary attempt. The officers found 14 shell casings around the car, indicating the homicides were targeted and possibly an ambush.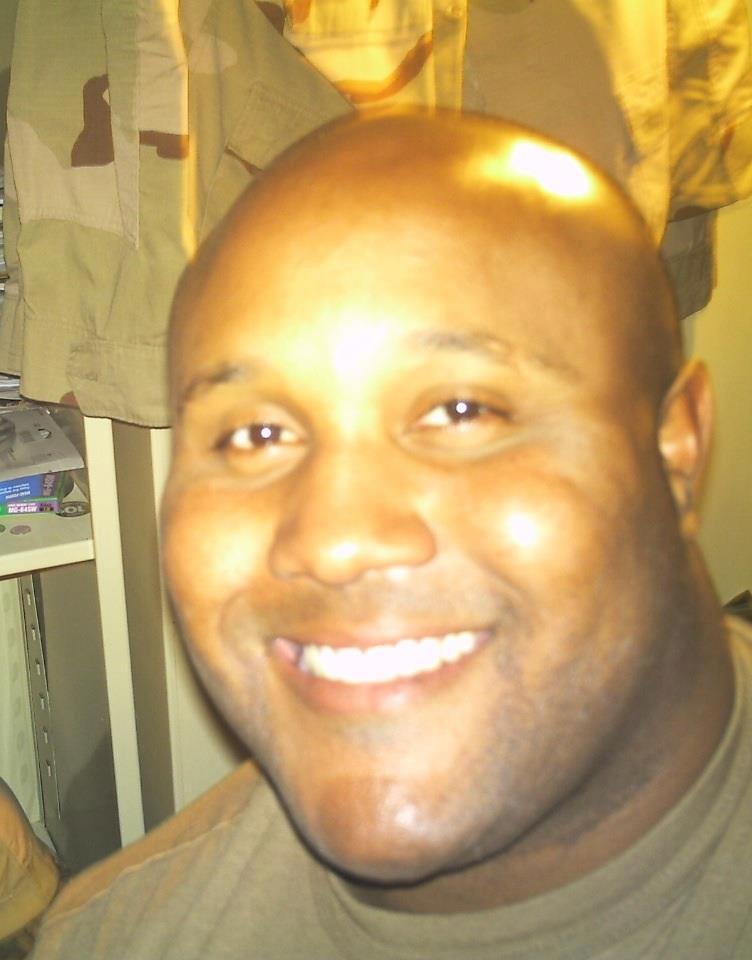 However, the authorities could not find any witnesses since the killer used a suppressor to muffle the gunshots. The parking space also lacked surveillance cameras, thus yielding no suspects or leads. However, an unsuspected breakthrough occurred the following day, around 90 miles away in National City, on the outskirts of San Diego. A car audio store employee found discarded police property in a trash can behind their establishment. Officers found several police items, including police vests and ammunition, with the imprinted emblem reading LAPD.
When the law enforcement officials scoured through the items, they found a police notebook containing the names Dorner and Evans. The National City Police Department contacted the LAPD, inquiring about the names, and discovered the latter had no currently employed officials with the name 'Dorner.' However, they did find one 'Evans ' — Sergeant Teresa Evans — who declined those discarded articles to be her own. The authorities did not link the discarded items with the double homicide in Irvine until Sgt. Teresa stumbled upon the news in a paper.
While reading a news article about the Irvine double-killing, Teresa discovered Monica was retired Capt. Randal Quan's daughter and had an immediate recollection. She remembered being the field training officer of Christopher Jordan Dorner, who had been fired from the LAPD force after making false allegations against her. According to reports, Christopher was commissioned on July 3, 2002, and was a part of the police academy till early 2009. Court documents from October 2011 stated he was fired after filing a complaint against Teresa.
A CBS News report stated that Christopher alleged Teresa kicked a suspect named Christopher Gettler — a schizophrenic with severe dementia — during an arrest. Gettler's father, Richard, testified in support of Christopher and claimed his son had returned on July 28, 2007, with a "puffy pace" and had claimed a police officer kicked him twice in the chest. During his LAPD disciplinary hearing, Christopher was represented by Randal Quan, a former police officer of LAPD and chief of police at Cal Poly Pomona turned lawyer.
However, he was sacked from the force despite Randal's attempt, and the former blamed his legal counsel for his termination, claiming the former captain failed to defend him adequately in front of the tribunal. When Teresa informed the authorities about the possible connection, they reviewed the security footage from the National City store to find Christopher's blue 2005 Nissan Titan pickup truck near the dumpster. They also raided his La Palma residence to find an incriminating multi-page "manifesto" that included threats against several people.
How Did Christopher Dorner Die?
According to reports, 33-year-old Christopher Dorner, a former LAPD officer and Navy reservist, was also responsible for the shooting death of Riverside police officer Michael Crain, 34, on February 7. The SWAT and field training officer was amidst a graveyard shift with a trainee when Christopher ambushed them as they were sitting in a patrol car at a stoplight. The trainee was also wounded but survived his injuries. The FBI and the LAPD collaborated with other local police departments and issued a million-dollar reward for Christopher's arrest.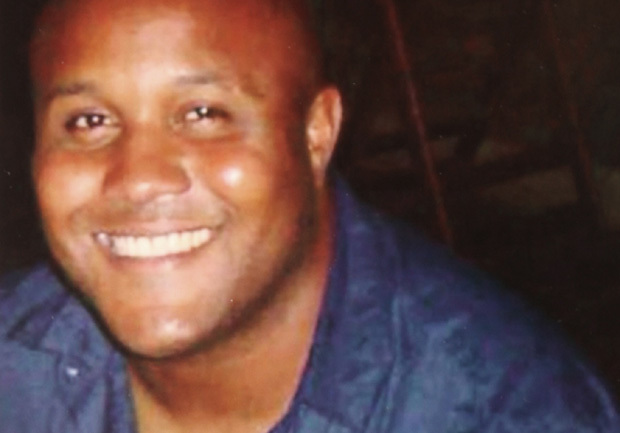 After nine days on the run, the authorities spotted the rogue ex-police officer while he was driving away in a stolen purple Nissan on Highway 38 at about 12:45 pm. He had previously taken a couple hostage during a home invasion in their Big Bear Lake cabin before fleeing with their car. During the daring pursuit, Christopher ran into a game warden's marked police vehicle, opened fire, and took refuge in a remote cabin in San Bernardino County. He continued firing at officers during the standoff with law enforcement, managing to hurt two officials.
One of the officers, Jeremian Mackay, injured in the shootout at the Angelus Oaks cabin, later succumbed to his injuries. The San Bernardino County sheriff's deputy was airlifted to a hospital, where he breathed his last. He was Christopher's fourth and last victim as the cabin he was taking refuge in suddenly burst into flames amidst the standoff. After the authorities extinguished the fire, they found Christopher's charred remains inside. A later autopsy determined he had fatally shot himself once through the head.
Read More: Shirley Fontanez Murder: Is Frederic Maselli Dead or Alive?