Confusing, befuddling, baffling, puzzling. These are words one would often use to describe slick Hollywood sci-fi flicks. The words "confusing" and "Bollywood" are not often mentioned in the same line but there are quite a number of movies that can be deemed confusing (Strictly for Bollywood standards!). And I am not talking about the terribly over-written, melodramatic love stories that befuddle you with its inherent ludicrousness. I am talking about films that challenge its viewers in ways our industry fears to and stretches the limitations of participation.
Confusing Bollywood movies, however, aren't plenty in numbers and some of them may even have simplistic plot but the underlying thematic complexities and subtle nuances make for such challenging viewing experiences. So, let's now take a look at the list of most confusing Bollywood movies.
12. 3 Deewarein (2003)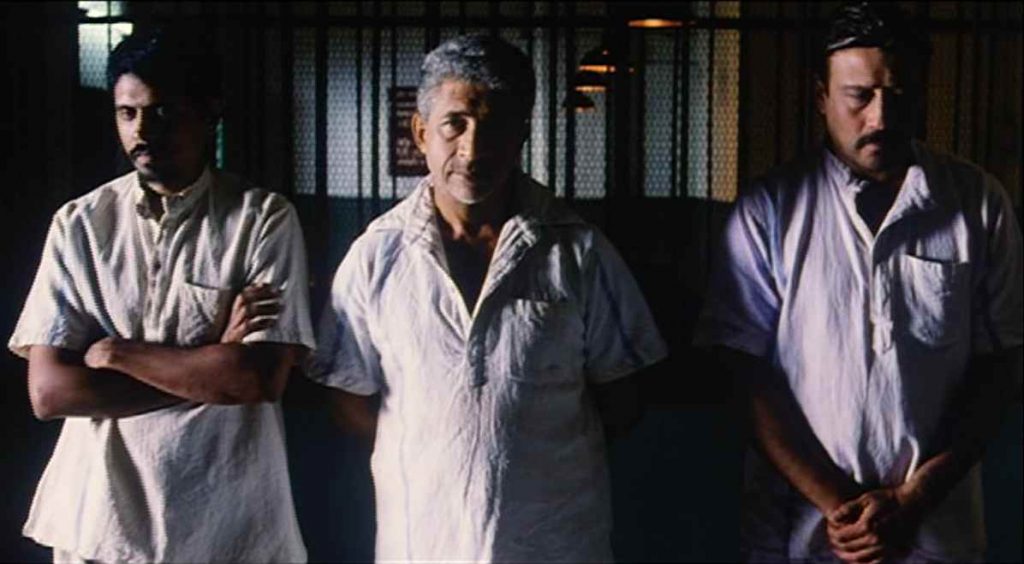 A criminally underrated prison drama, '3 Deewarein' tells the story of 3 prisoners as documented by a documentary filmmaker with whom the prisoners, while initially reluctant, gets friendly but things turn increasingly complex as each of their stories get revealed and a sense of dread, betrayal and deceit consumes the atmosphere. The film, though smartly etched, tends to rely heavily on the performance of Naseeruddin Shah who dominates the film with the least amount of effort. It's a brilliant performance, simplistic on the surface, yet so richly layered inside.
11. Talaash: The Answer Lies Within (2012)
'Talaash' was a film that completely caught me off guard when I first saw it a few years back. It's a nerve-racking thriller that seamlessly blends elements of horror with remarkable finesse and class. The story follows an inspector investigating the mysterious death of an actor. Things grow increasingly complex with the story taking some bizarre twists and turns throughout that keeps you gripped throughout albeit elements of it feel convoluted. Aamir Khan is unusually brilliant here and displays remarkable vulnerability as he holds the film together, hitting just the right notes at the right places.
10. Talvar (2015)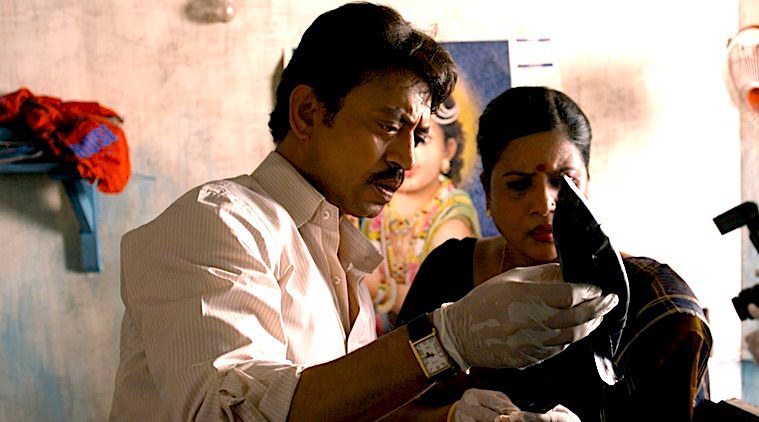 Meghna Gulzar's shrewd police drama follows the investigation of a brutal double murder. Based on the real life Noida double murder case, the film follows a 'Rashomon' style narrative which reveals different perspectives on the same case as the story progresses further and turns increasingly complex. There are no frills. Just a sharp, intelligent piece of drama that displays remarkable authenticity and is devoid of any kind of manipulation. The film is confusing in that it doesn't provide a concrete view of the case and the perspectives keep changing with every investigation and manages to raise more questions than provide answers to a mystery that haunts us to this day.
9. Drishyam (2015)
I'm not the biggest fan of this film but I can't deny how incredibly gripping it is in places. It falls apart on repeat viewings and the whole plot feels frustratingly contrived and incredibly convoluted but it certainly challenges its audiences and demands them to keep up with its complex, albeit partly over-written, narrative. The film depicts the plight of a family as they get involved in a murder and the father tries his best to protect his wife and daughter from the dark side of law. Tabu gives an incredibly nuanced performance as a fiercely intelligent cop and dominates the film with her flamboyance and raw charisma but the rest of the cast including Ajay Devgan and Rajat Kapoor manage to hold up brilliantly.
8. Kaun (1999)
Ram Gopal Varma's cult classic thriller was, for its time, an immensely bold, experimental cinematic venture that fuses elements of horror and psychological thriller. The plot revolves around a woman who watches the news of a serial killer on television when the doorbell abruptly rings and a stranger pleads to get in. Written by Anurag Kashyap, the film is a deeply complex drama that takes various twists and turns and manages to keep you on the edge of your seats till the very last moment. Urmila Mantodkar and Manoj Bajpayee are remarkably brilliant and deliver some of their best performances here.
7. Rockstar (2011)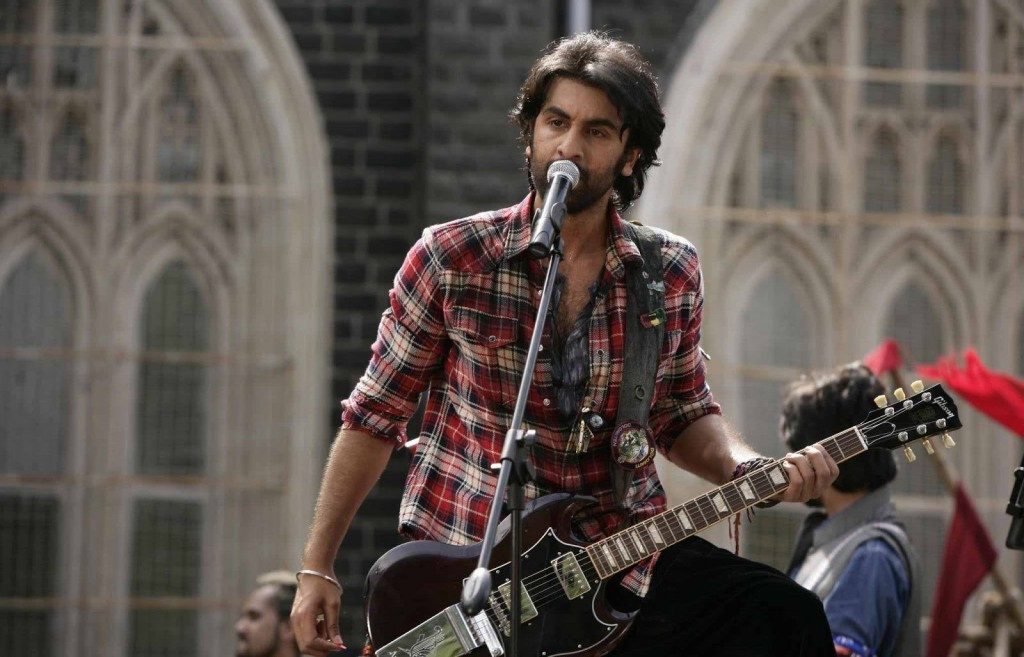 Imtiaz Ali's searing romantic drama was quite an experience when I first saw it at the cinema back in 2011. The editing was bizarre and unconventional and the unstructured narrative had a hysteric quality to it that was so madly intoxicating. The film follows a young man who dreams of becoming a rock musician but is thrown out of his house and is forced to live on the streets until one day he is finally discovered. During the journey he meets and falls in love with a soon to be married woman and the pain and agony engendered by their tumultuous relationship turn out to be the biggest sources of inspiration for his art. Kapoor is fantastic in the lead role and delivers his best performance while AR Rehman steals the show with a gorgeously eclectic soundtrack.
6. Kahaani (2012)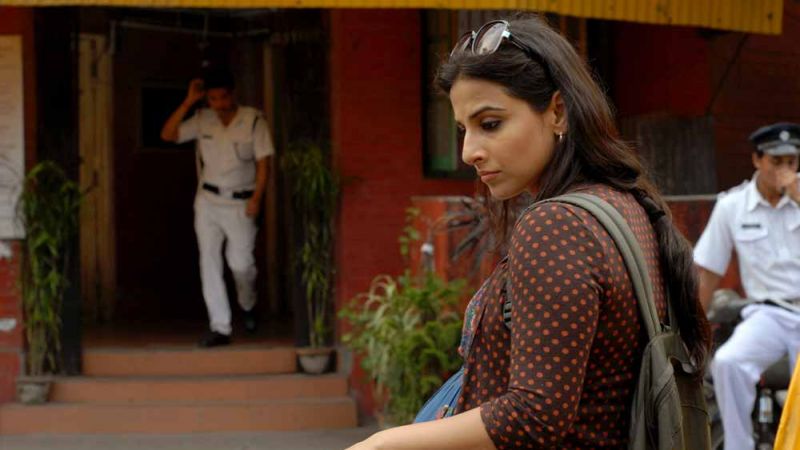 One of the most original, gripping thrillers to have come out of Hindi cinema in recent times, 'Kahaani' is an immensely complicated, tautly constructed piece that manages to keep you engaged throughout. The film follows a pregnant woman from London who has arrived in Kolkata in search of her missing husband. She sets out to unveil the mysteries behind her husband's abrupt disappearance but things get increasingly complex as she delves deeper into the mystery. While the film does feel a bit convoluted and contrived at places, the execution is pretty clinical and the performances from its cast make for a thoroughly satisfying experience.
5. Ugly (2013)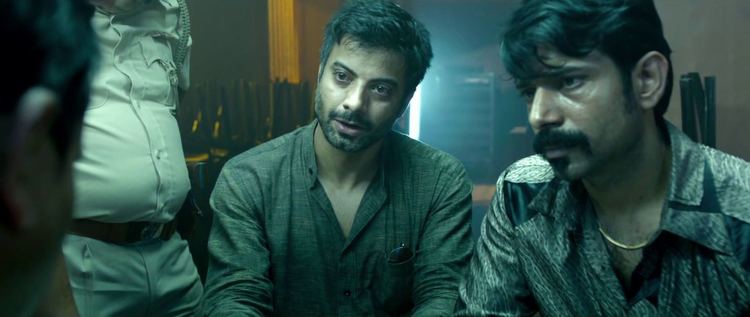 'Ugly' is possibly Anurag Kashyap's finest work to date. It's everything he strives to be and the film brilliantly hits the right notes without ever going off which is usually an issue with his other works. 'Ugly' isn't confusing in the conventional sense. In fact, the plot seems pretty simple on the surface. A father desperately looking for his little girl who mysteriously disappeared from his car while he was away. But what Kashyap does here is that he keeps the mystery away and instead focuses on what the mystery does to the people connected to it. What follows is a deeply disturbing look at the ugliest facets of the human nature, explored in ways so intimate that leave you devastated by its unflinching truthfulness.
4. 15 Park Avenue (2005)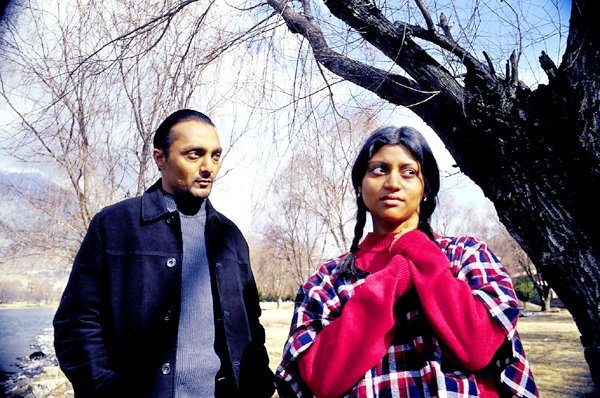 Technically not a Bollywood movie as almost the entire film is in English and is directed by the great Bengali director Aparna Sen. But the film has a familiar cast that includes Konkona Sen Sharma, Shabana Azmi, Rahul Bose and Shefali Shah. The plot, like most Aparna Sen movies, is very simplistic. A schizophrenic woman is taken care of by her divorced, older sister who is plagued by familial responsibilities and looks to shape up her own personal life. Throughout the film, we come across so many interesting characters whose true faces get unveiled as the story progress. The last shot of the film is startlingly ambiguous. Where did Meethi go? Did she die? Did Anjali even have a sister or was she making up her own reality as once told by Dr. Barua in the film?
3. Raincoat (2004)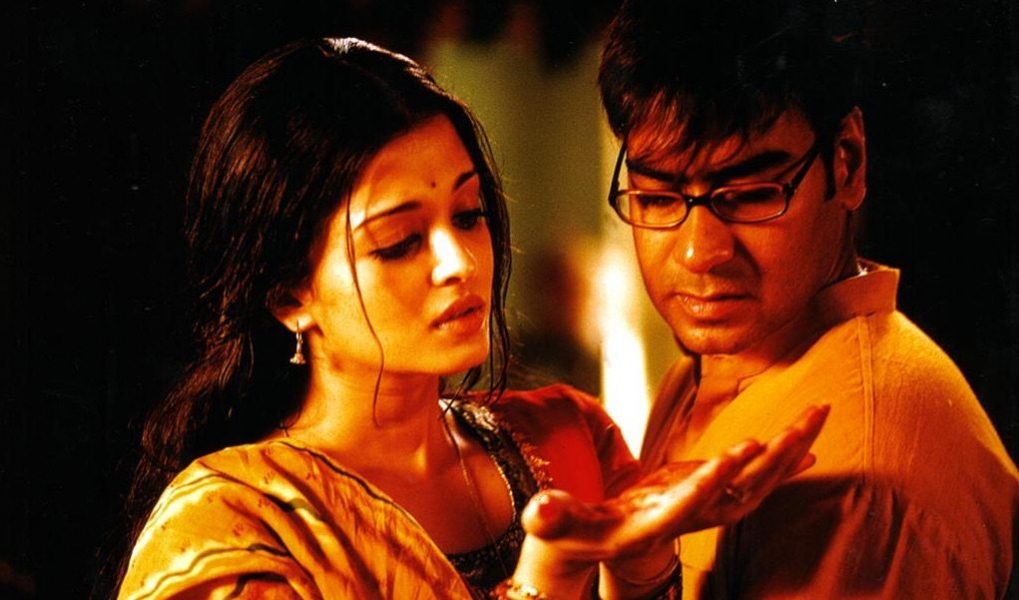 In classic Kiarostamian style, Rituparno Ghosh's intimate love story hides under the masquerade of simplicity to craft a richly intricate and infinitely complex tale of love and sacrifice. On the surface, the film certainly looks simplistic as it follows a minimalist plot that basically includes just conversations between two childhood sweethearts. But Ghosh's direction is so immaculate and well detailed that on repeat viewings you tend to observe the subtle nuances and implications that massively change your perception of the story. The closing shot itself is largely ambiguous and relies heavily on your interpretations of the plot. I wouldn't give away much details since the film still remains largely unexplored by a large number of mainstream audiences. But this is one of those films you must watch before you die.
2. Ship of Theseus (2012)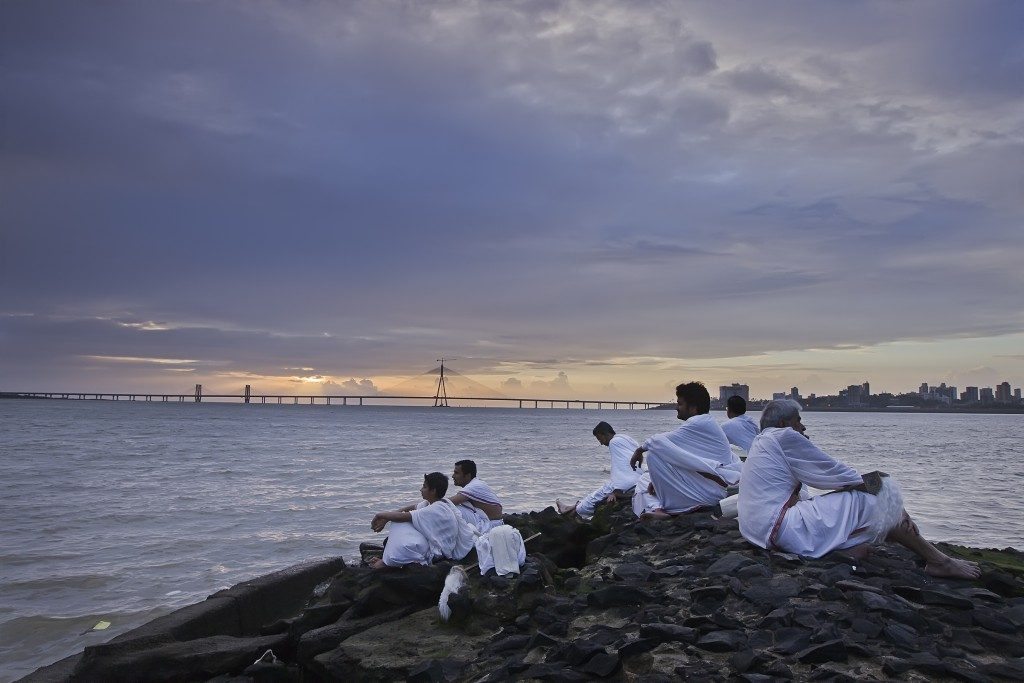 Arguably one of the greatest Indian films ever made, 'Ship of Theseus' is a profoundly philosophical exploration of human existence, identity, purpose and meaning of life. The film is about three different people from different phases of life dealing with their own struggles and trying to comprehend the meaning of life and the purpose of creation. From the outset, nothing about it looks confusing but the more you think about it, the more you discover how deeply layered and astonishingly intellectual it is. Also, the film has one of the greatest open ended- climaxes I've ever seen. It's so profoundly poignant yet so hopeful and uplifting.
1. No Smoking (2007)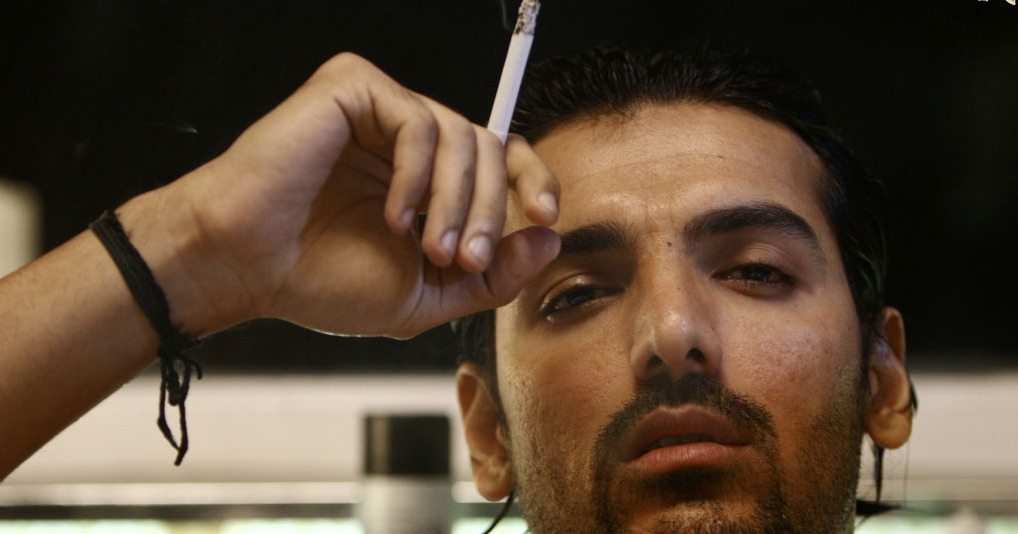 Of course, what else? What else would even come remotely close to this Lynchian experiment from the bad boy of Indian cinema? Staunch David Lynch fans might find this pretty okay and the film lacks the atmospheric power and intoxicating eccentricity of Lynch's films but still works on many levels. At the hands of Anurag Kashyap, John Abraham gives a rare level headed performance that keeps the film alive even at times when it drifts apart and floats in thin air with absolutely no sense of direction. The story is about a wealthy chain smoker who reluctantly agrees to visit a rehabilitation center with hopes that his personal life falls back on track. however, the plot soon turns into something sinister as he explores the mysteries behind the rehabilitation center which eventually proves to be a gateway into his own tormented self. It's a film that must be watched for its ambition and audacity.
Read More: Best Bollywood Movies With Twist Endings