Do the Oscars really matter? No matter how much ever you try and evade but this is a question that runs around the mind of every cinephile. To a certain degree Oscars do help build up a certain image for the film and while the Academy has had a notorious history with the Best Picture awards, it has also got things right on numerous occasions. There have been countless discussions about certain films not deserving to win the award but today let's celebrate the triumph of films that were thoroughly deserving of the most prestigious award in cinema. Here's a list of the most deserving Best Picture Oscar winners:
15. 12 Years A Slave (2013)
'12 Years A Slave' isn't an easy watch, but that's also its basic goal: to make us realize the pain which generations of African Americans had to go through. At the same time, the scope of the film doesn't end there; it also forces us to question ourselves. Do we have the right to take away anyone's freedom? It is a film, over and above its technical, directorial, and acting merits, is brave and unflinching in its depiction of truth. It's Best Picture win is nothing short of a miracle to be honest. Because much before the Oscar ceremony that year, reports started coming out that year that many Academy members don't want to see the film because of its gruesomeness. Yet, when the envelope opened on the Oscar night, it had '12 Years of Slave' inscribed on it. Well deserved!
14. Unforgiven (1992)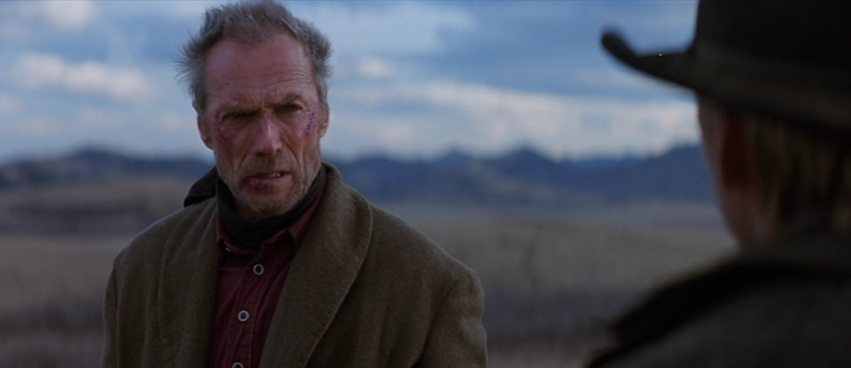 Clint Eastwood's final Western film is one of the greatest of its genre. 'Unforgiven' is a deeply meditative tale of violence, redemption, bravery and power. Eastwood's direction is immaculate as he builds tension in every scene, imploding and not letting it go off until the final act which leaves us chained to the film. The writing is exemplary, barring a few poorly etched characters, and gives us a clear cut view of the story. 'Unforgiven' was pitted against Rob Reiner's excellent courtroom drama, 'A Few Good Men' and Neil Jordan's thriller 'The Crying Game' but that year belonged to Eastwood with this magnum opus closing down a major chapter in his career as an actor and a director.
13. Midnight Cowboy (1969)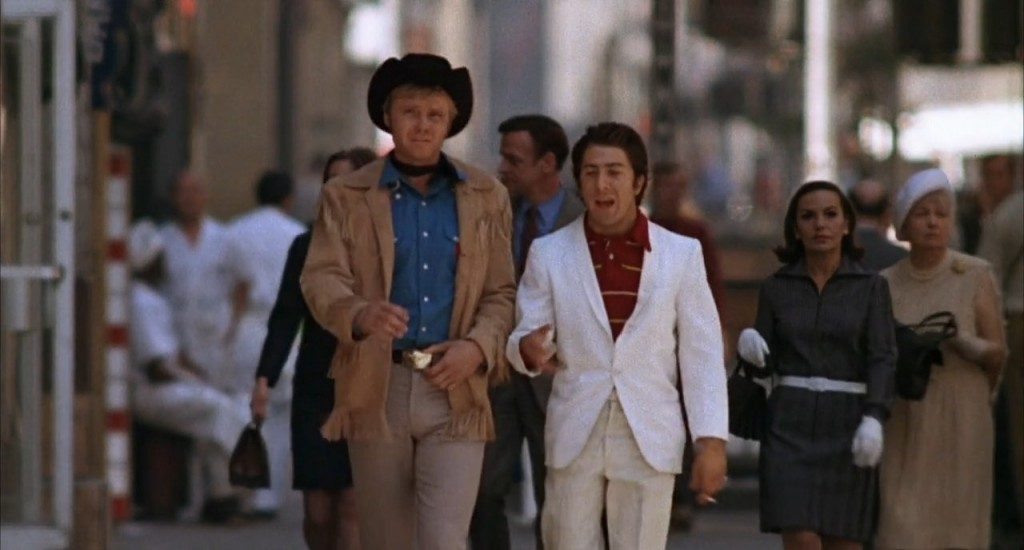 Who could ever forget Dustin Hoffman's Ratso Rizzo? Few films have been able to capture a time, an era in all its frailties, brokenness and beauty and 'Midnight Cowboy' is certainly one among them. It was the only X-Rated film to have won a Best Picture Oscar ever and was considered slightly ahead of its time due to its bold subject matter and raw sexual overtones. Many might argue that 'Butch Cassidy and the Sundance Kid' would have been a better pick for the year but 'Midnight Cowboy' is unflinchingly honest, incredibly moving and deeply human and is, in my humble opinion, the more deserving winner of that year.
12. The Apartment (1960)
Billy Wilder's memorable rom-com is just as hilarious and beautifully sentimental as cinema can ever get. Wilder might not have experimented with the narrative structures in an auteuristic way but the subjects in his films were well and truly ahead of its time and that's perhaps the reason why 'The Apartment' feels every bit as refreshingly original, funny and charming today as it did back then. The film won a whopping 5 Oscars at the 33rd Academy Awards and while its Oscar rivals are hardly remembered today, 'The Apartment' continues to be rated as a classic and decades later, still manages to hold up well.
11. The Deer Hunter (1978)
I have always been vocal in my support of this Michael Cimino classic. 'The Deer Hunter' was met with controversy during its release due to its inaccurate portrayal of the Vietnam War and infamous depiction of Russian Roulette. But despite all its flaws, 'The Deer Hunter' is a timeless tale of friendships, love and memories. The film has Robert De Niro and Christopher Walken at their absolute peak with both delivering performances of their lifetime. 1978 wasn't particularly great for American movies which made things a lot easier for 'The Deer Hunter' as it seals the deal at the Oscars. This is not taking anything away from the film or saying that 'Midnight Express' or 'Coming Home' aren't great films but 'The Deer Hunter' deserves the glory for its searing ambition and touching honesty.
10. Amadeus (1984)
Milos Forman's epic period drama swept the awards at the 1985 Oscars. 'Amadeus' was a rare masterpiece that came out during the 80s; a rather disappointing era after having perhaps the greatest decade in cinema history. The film barely had any kind of competition that year and comprehensively defeated its rivals as it clearly surpassed every film on every aspect. Forman's incredible vision and craftsmanship along with the stupendous performances from its cast and the soaring melodies of Mozart turn this into a rare cinematic experience that you would cherish for a long, long time.
9. Ben-Hur (1959)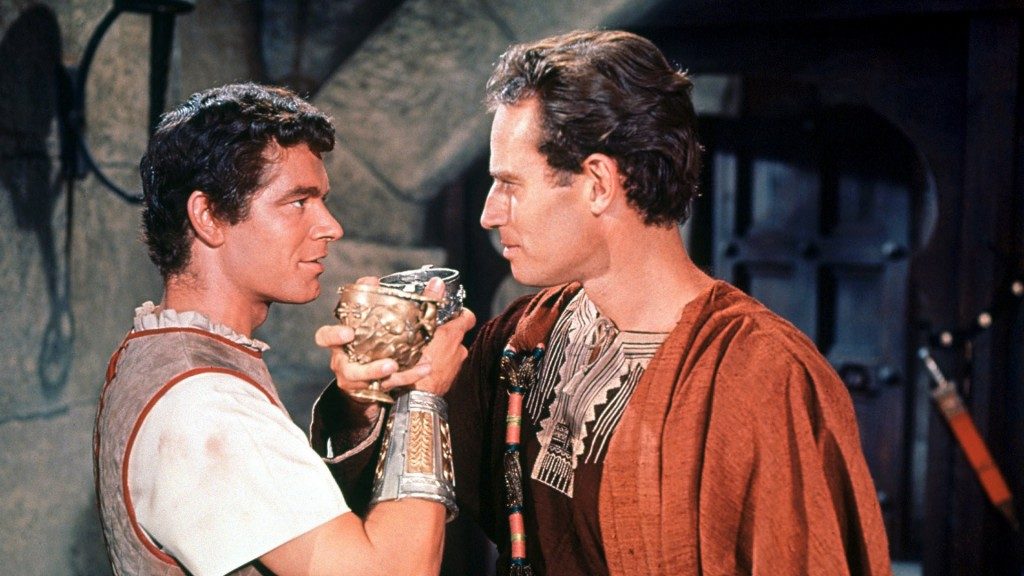 With a stunning 12 nominations and a record 11 wins, William Wyler's epic action period drama created history at the 32nd Academy Awards. In what could well be described as an epitome of show stealing, 'Ben-Fur' snatched literally every award and those who've seen the film know that the case here is undebatable. The impact of the film was so overwhelming that people hardly even remember the other nominees of that year. 'Ben-Fur' is a landmark achievement in filmmaking and paved the way for modern cinema with its technical accomplishments and massive scope that altered the map of filmmaking in mainstream cinema.
8. On the Waterfront (1954)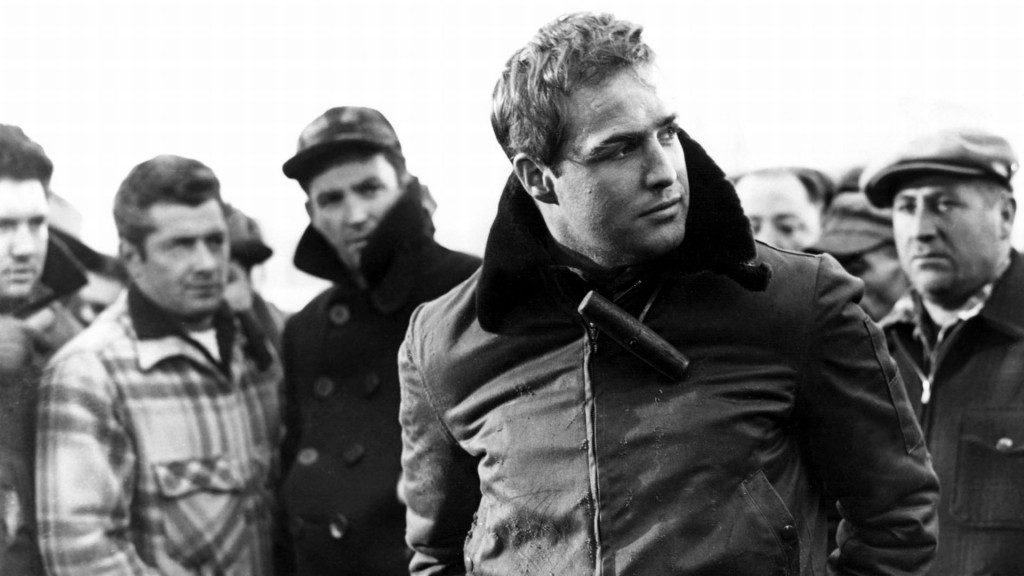 Elia Kazan's magnum opus features a bold, dashing Marlon Brando at the peak of his powers, revolutionising the art of acting. 'On the Waterfront' is masterpiece on every level. Plain and simple. Kazan's exemplary direction is complimented by some of the finest acting performances ever put on-screen as the film has managed to stand the test of time which makes its Oscar triumph a thoroughly well deserved one. 'On the Waterfront' didn't have to fight its way to glory as its relatively forgettable peers just does not hold up to Kazan's staggeringly powerful tale of establishment, morality, love and redemption. 'On the Waterfront' is devastating, uplifting and profoundly tragic.
7. Lawrence of Arabia (1962)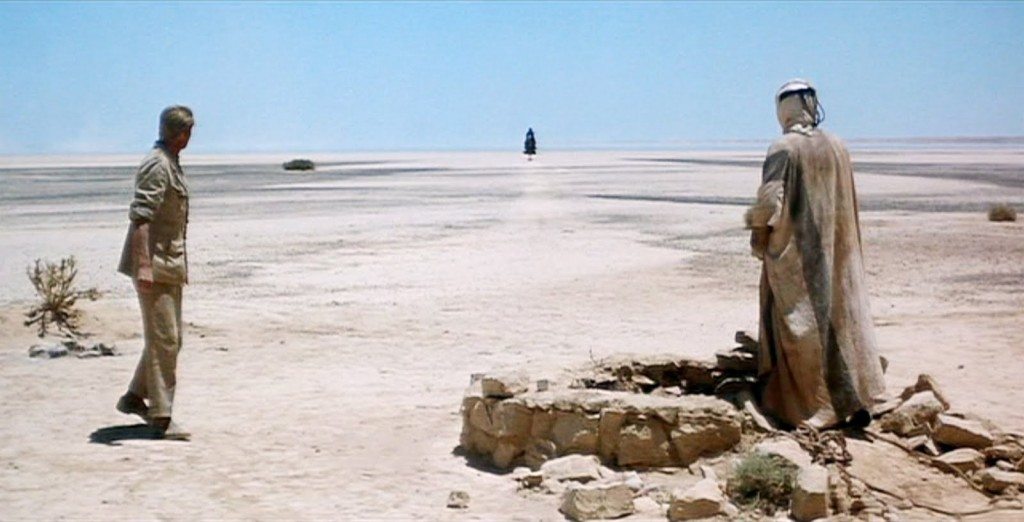 David Lean's epic historical drama depicts the life of T.E. Lawrence; the British officer famous for his heroics during World War I. 'Lawrence of Arabia' is a searing character study of a man emotionally torn by the atrocities of war and struggling with his own identity amidst loyalty to his people and his native country. Regarded as one of the greatest films of all time, the film influenced numerous directors including Stanley Kubrick, Martin Scorsese and Steven Spielberg as the visual aesthetics of the film continue to earn praise from filmmakers and critics. 'Lawrence of Arabia' faced stiff competition at the 35th Academy Awards from 'To Kill a Mockingbird', 'The Longest Day', 'The Music Man', ' Mutiny on the Bounty' but it just edges out its rivals with its technical brilliance, staggering performances and impeccable craftsmanship.
6. The Silence of the Lambs (1991)
Remember the time when Dr. Lecter reminisced about a tasty liver that he had with some "fava beans and a nice chianti"? The late Jonathan Demme's iconic psychological horror-thriller stole the show at the 64th Academy Awards as it bagged 5 awards in top categories- Best Picture, Best Actor, Best Director, Best Actress and Adapted Screenplay. Barry Levinson's 'Bugsy' and Oliver Stone's controversial conspiracy-thriller, 'JFK' were decent rivals that year but 'The Silence of the Lambs' destroys them all with its raw atmospheric power, haunting performances, edgy direction and intriguing characters as it garnered a massive cult following over the years and continues to be rated as one of the greatest thrillers of all time.
5. The Bridge on the River Kwai (1957)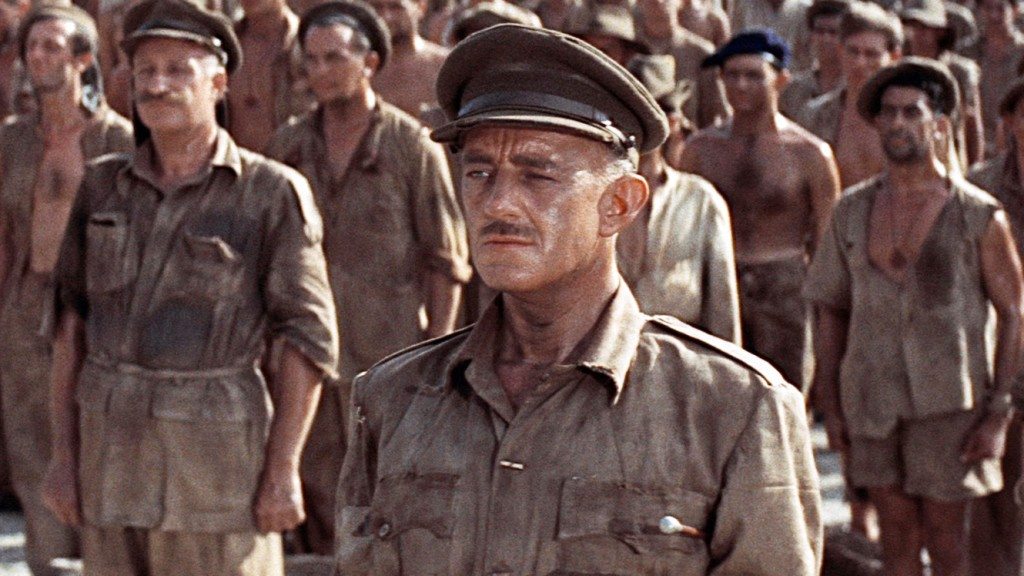 Unquestionably one of the greatest war films ever made, 'The Bridge on the River Kwai' is a stunning look at humanity, the moral complexities and the madness of war and an incredibly powerful experience that would remain etched in your memories for a very long time. Director David Lean doesn't miss a note here as he tells a compelling story that explores human morality, beliefs and the emotional battle between men struggling with their own identity and beliefs. Sidney Lumet's highly acclaimed courtroom drama, '12 Angry Men' and Billy Wilder's 'Witness for the Prosecution' were big contenders that year but 'The Bridge on the River Kwai' deserves it for its sheer devastating power and emotional depth.
4. Casablanca (1942)
Arguably the greatest romantic film ever made, 'Casablanca' was one of the most deserving Best Picture winners in the history of Academy Awards. 'Casablanca' faced a few hiccups with its release date and was selected for the 16th Academy Awards where it didn't have any real competitors and smashed its way through to a fine win. The impact of the film is resounding and I cannot recall a lot of films that possess the timeless quality of 'Casablanca' as it speaks across cultures and generations. Every aspect of the film, right from its lead characters to the famous theme song and unforgettable dialogues, is iconic in every way and the film occupies a special place in every movie buff's heart.
3. Annie Hall (1977)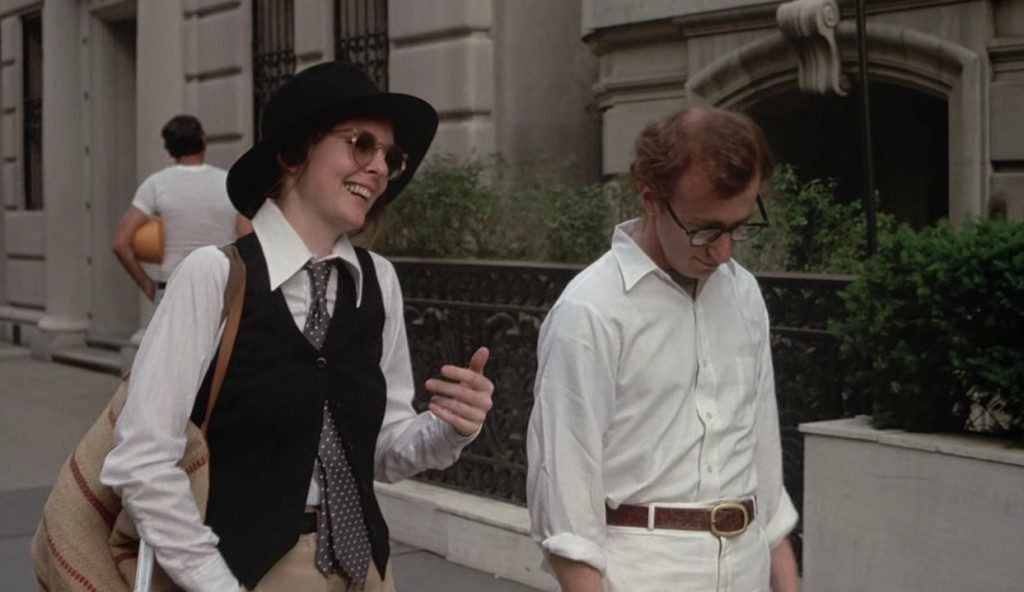 How could this have not been deserving? Woody Allen's finest work happens to be one of the most deserving winners in the history of Oscars. 'Annie Hall' is a timeless classic that rewrote the fate of lovers in movies as love stories were never the same since then. 'Annie Hall' was brutally honest and painfully realistic but Allen masks the inherent sadness of the film by infusing his dry sense of humour. There was no stopping 'Annie Hall' that year as it swept the awards for Best Original Screenplay and Best Actress apart from Best Picture. George Lucas' groundbreaking sci-fi masterpiece 'Star Wars' was the only real competitor that stood a slight chance of snatching the award.
2. Schindler's List (1993)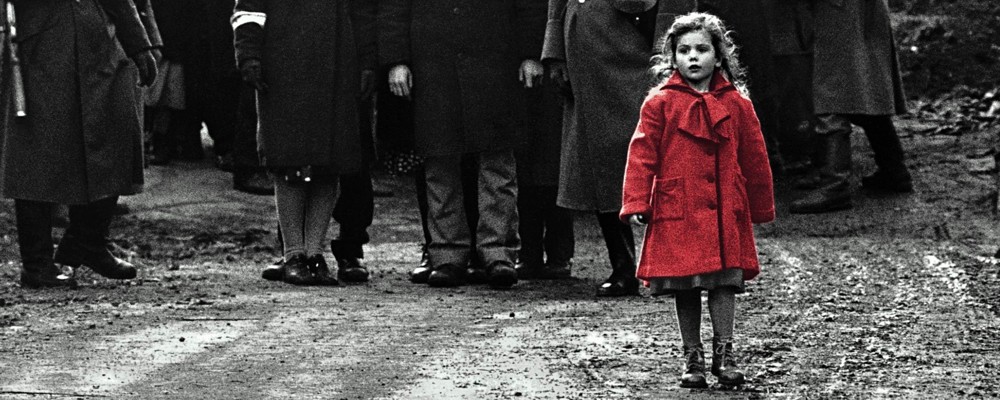 Oh, Spielberg you just had to be there! The year 1993 belonged to him as his heart-wrenching holocaust tragedy swept the Oscars, winning 7 out of a staggering 12 nominations. Filmmakers including Stanley Kubrick, Jean-Luc Godard and Michael Haneke were extremely critical of the film but it's impossible to look past the sheer humanity that Spielberg infuses the film with that makes it such a harrowing experience. 'Schindler's List' dominated pretty much every other film at the Oscars, which included 'In the Name of the Father', 'The Remains of the Day', 'The Piano', 'The Fugitive'. And despite having a good number of detractors, the film continues to be regarded as one of the greatest ever made in history.
1. The Godfather: Part II (1974)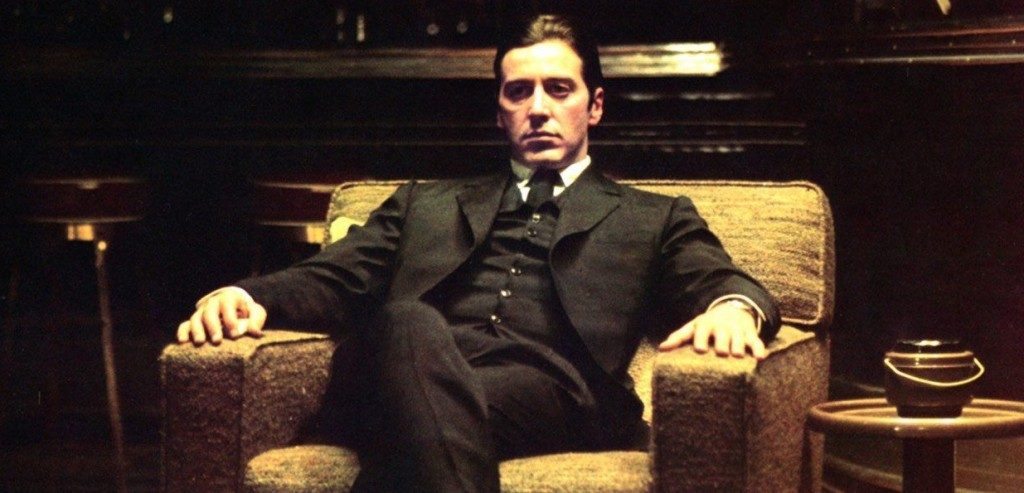 What else could it have been? The first sequel to win the Best Picture award. The greatest sequel ever made in cinema history. And arguably the greatest American film ever made. Francis Ford Coppola's follow up to his revolutionary gangster saga was a notch above its predecessor on every aspect. 1974 was a great year for American cinema and the Academy saw an intense battle between some absolute classics that year which makes the win a lot sweeter. Roman Polasnki's genre changing noir classic, 'Chinatown' and Coppola's own riveting psychological thriller, 'The Conversation', were among the biggest contenders but 'The Godfather: Part II' absolutely outrivals its peers on every level as it snatched a well deserved award that year.
Read More: Worst Best Picture Oscar Winner