With a population of over 1.2 billion, India boast of one of the most thriving film markets in the world. There is a scope for every kind of cinema to make their mark in people's mind. However when it comes to deciding as to which Hollywood movie is worth watching most of us Indians apply the same criteria as we do while picking a Bollywood film, and that explains why a certain kind of films have ruled the Indian box-office so far. The first and foremost criterion is escapist entertainment. The finely executed action sequences in Hollywood films are considered a worthy substitute for the song and dance sequence of Indian films. Most of the Oscar nominated films are released quite late in India because they don't necessarily guarantee a sound box-office standing. Indian audiences are dynamic and volatile – you never know which genre of film might excite them. As the popular saying in Bollywood goes 'there is no formula for success' and Hollywood is no exception. Here is the list of 12 Hollywood movies that have made a place for themselves in the hearts of Indian movie goers.
12. Furious 7
The 'Fast and the Furious' franchise was always popular among the young movie goers in India but 'Furious 7' in particular became a talking point when news made round that it was going to be Deepika Padukone's debut Hollywood vehicle which however never materialized. It again made news when Indian actor Ali Fazal was signed on for a small role. However in a strange turn of events Paul Walker's death proved to be the biggest selling point of the film. Even before its release the film was a guaranteed blockbuster. It ran to packed houses across India both at the multiplexes and single screen theatres.
11. Spider-Man 2 (2004)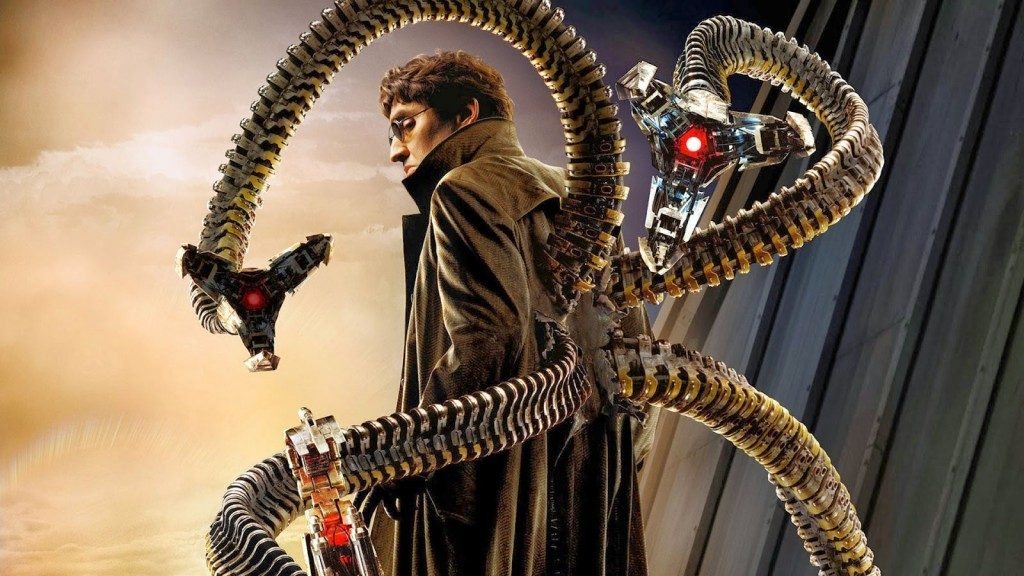 While Sam Raimi's first 'Spiderman' was a success in all regards, this is the best Spiderman movie by a mile. 'Spiderman 2' brought a villain born by accident and barely in control of his own actions. Doctor Octopus blames the friendly neighborhood superhero for his accident and purely seeks revenge. He strikes a deal with Harry Osborne who also blames Spiderman for his father's death (Green Goblin). But in the end Doc Ock sees the greater good and sacrifices himself, thus giving us the best redemption of a villain in the movies.
10. Pretty Woman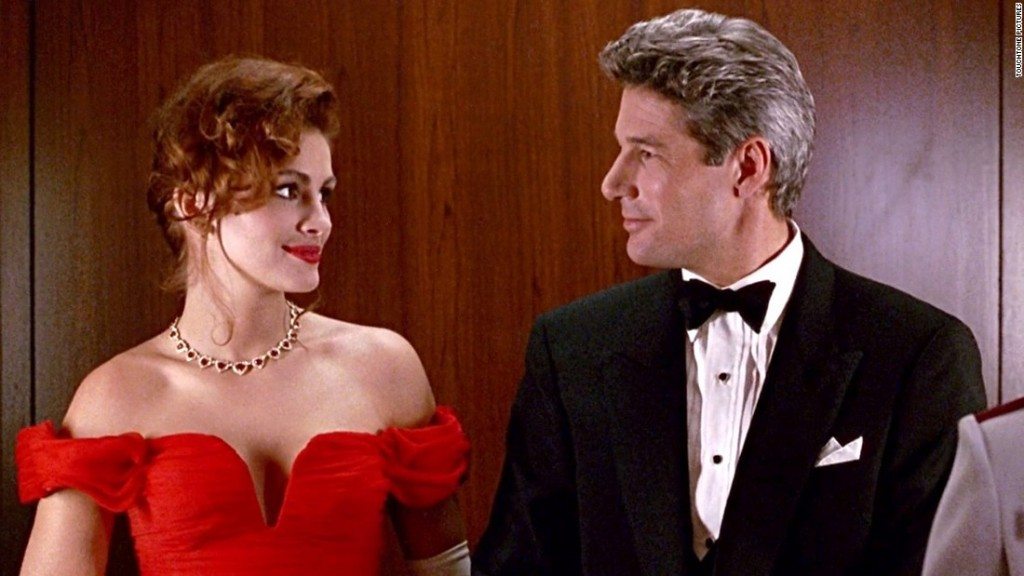 There was a time when any movie starring Julia Roberts would have been a hit on TV across India. 'Pretty Woman' stood the test of time and came out on tops. The 'Cinderella' meets 'My Fair Lady' story is relevant even today. It touches upon complex issues without overanalyzing it. However the USP of the movie is the scorching chemistry between Richard Gere and Julia Roberts. The story of two odd couples who overcome social prejudices to confess their love to each other found resonance with the audiences of a love obsessed country. Who doesn't love a classic love story, right?
9. Jurassic Park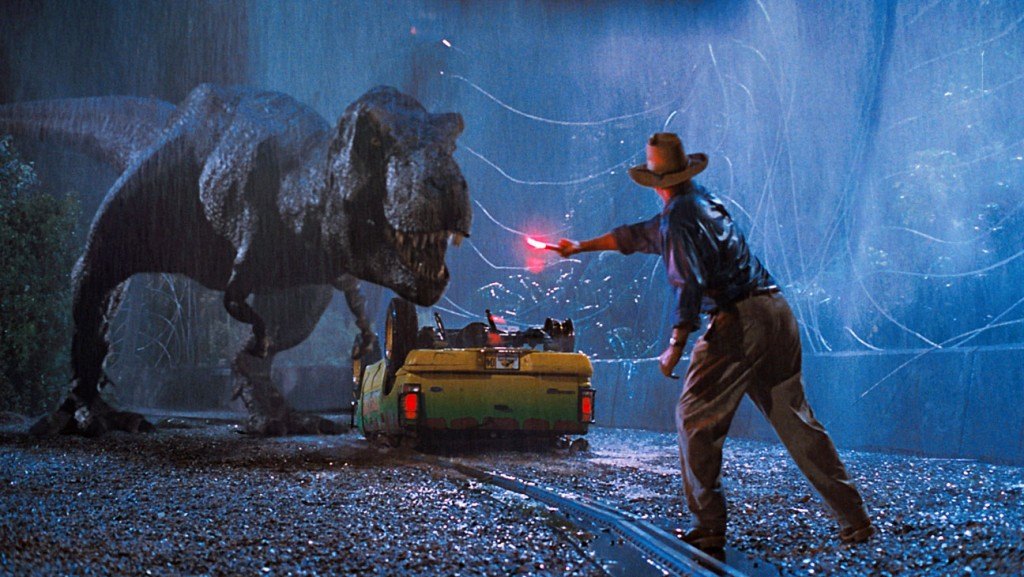 Steven Spielberg's 'Jurrasic Park' was the first Hollywood movie to be dubbed into Hindi for the Indian market. Rumour even has it that Sridevi was offered a role in the film which she refused as it was not a significant role. 'Jurrasic Park' really spiked the imagination of an entire generation. Suddenly dinosaurs became a cool thing. Remember the dinosaur stickers, toys and dinosaur themed parks that sprung up all around the country? One of the first Hollywood movies to get a wide release in India, it started a trend of dubbing English movies to local Indian languages to capture the booming market.
8. The Jungle Book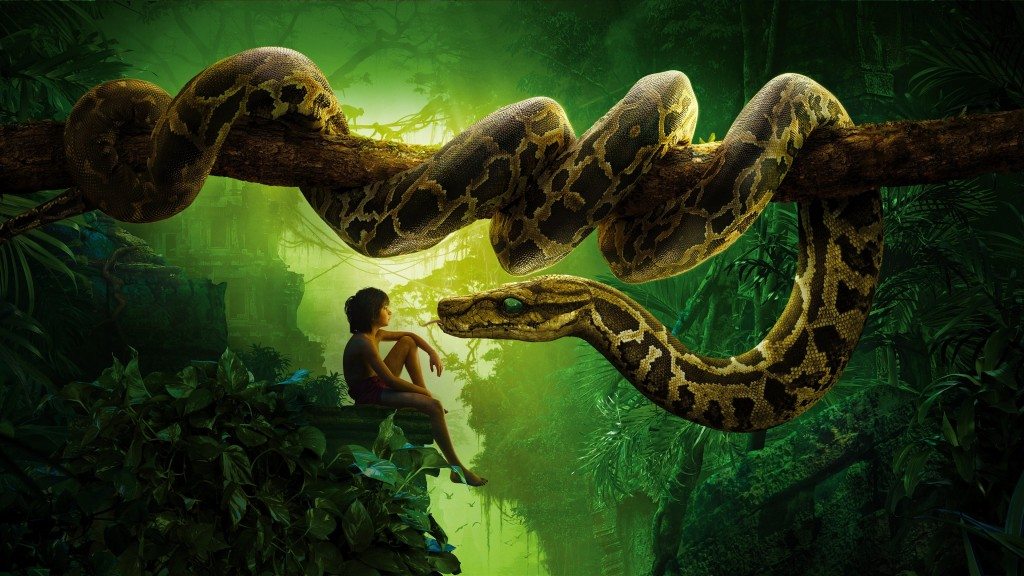 Rudyard Kipling's 'The Jungle Book' needs no introduction to Indians. Mowgli, Shere Khan, Bagheera, Baloo – these names are on the tip of the tongue of every Indian kid who has read the book and those who have seen the animated version on Doordarshan during the early 90s. Disney sensed this feeling of nostalgia attached to the Indians and released it in India a week before the US. And the smart decision paid off in ways more than anyone could have expected. At over 200 crores at the box office it is the highest grossing Hollywood movie ever in the Indian market. Recently it won an Oscar for best visual effects.
7. Harry Potter Series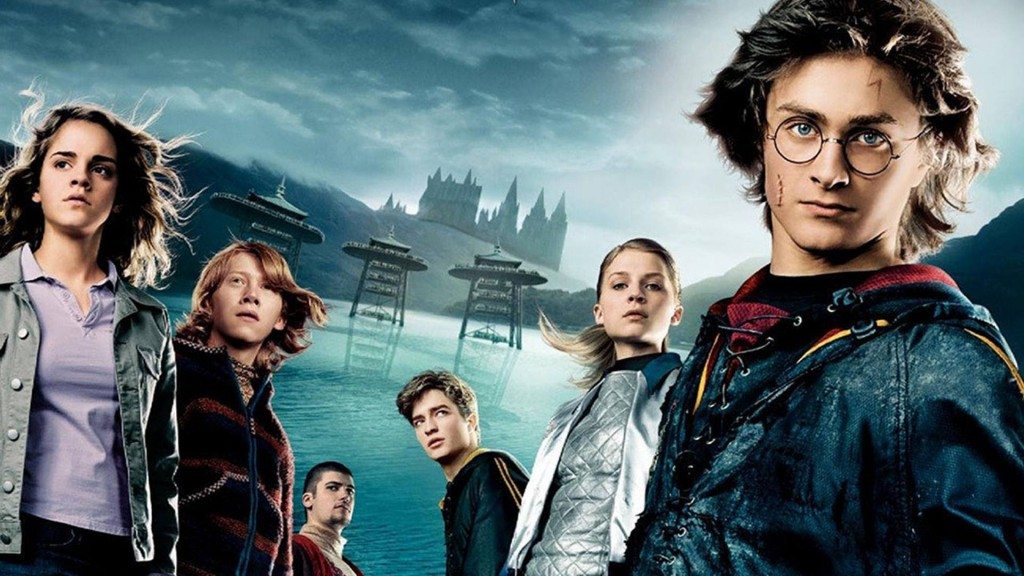 One word 'magical' is enough to describe the effect that the Harry Potter films had on the psyche of the audiences. The popularity of the series in India can be guessed from the fact that PVR held a Harry Potter Film Festival in 2011, a first of its kind in India. Funnily enough it even inspired cheap spin-off like 'Hari Puttar: A Comedy of Terrors'. The lead stars Daniel Radcliffe and Emma Watson became the gen-next favourites, but naturally. And how can one forget Robert Pattinson's debut as Cedric Diggory in 'Harry Potter and the Goblet of Fire'.
6. The Avengers (2012)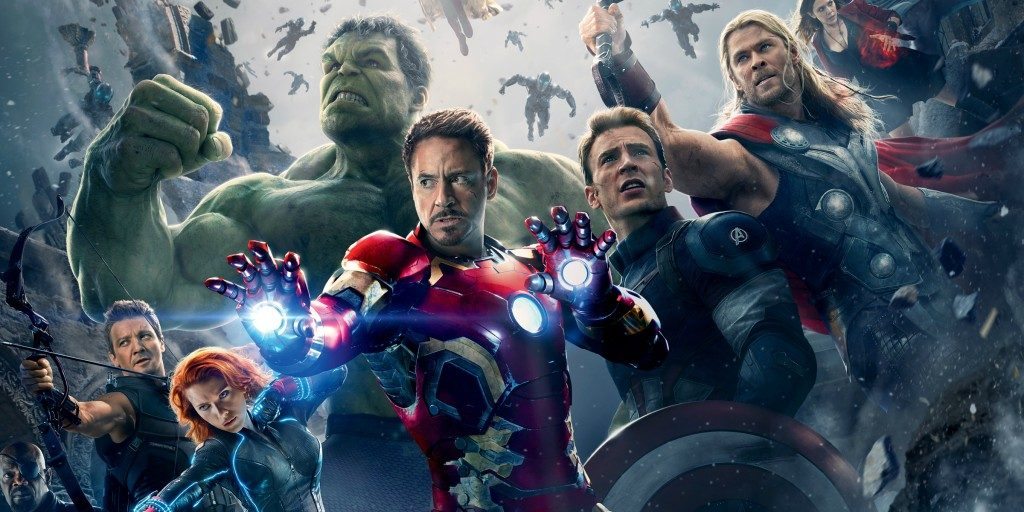 Was there any doubt about this one? If you're not convinced, just imagine a world where no movie series had ever tried to amalgamate so many of its characters from stand alone movies into a single team of Earth's mightiest superheroes. Now, it may seem quite normal to have multiple superheroes cross paths and even team up for a movie of two but before 'The Avengers' was made, it was unimaginable. What is a more nuanced issue is the fact that such powerful heroes had to get a more or less equal part in taking down baddies? It would also be absurd to have a team of powerful heroes fight a singular villain so they were made to battle an entire army of aliens. While this device has been overused since then, this movie was the first to do it on such a scale. The sheer joy of seeing your favorite superheroes fight together was immense but it was also a visual treat to experience. It is something that the DCEU has tried to replicate but failed. Till somebody can come up with a way to one-up 'The Avengers' it is the best Marvel movie of all times.
5. Titanic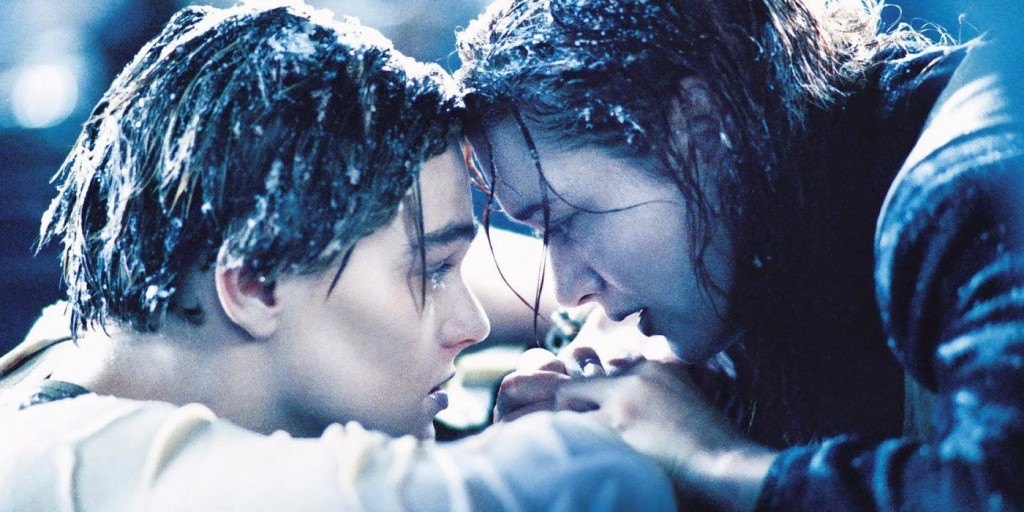 Even after two decades 'Titanic 'continues to rule the hearts of the Indian cine buffs. Its showcase of unmatched technical brilliance and the vivid imagination of the director wherein he pulled off a love story even amidst all the chaos of a sinking ship – one cannot help but fell in love with the film everyone time anyone re-watches it. It works as a historical piece of cinema as well as a timeless tale of love, loss and nostalgia. Leonardo DiCaprio and Kate Winslet made their way into our hearts with their innocent charm and unmistakable good looks. I put my money on 'Titanic' being the most loved movie for the next two decades too.
4. Avatar
The name of the film has a direct connection with India. In Hindu mythology 'Avatar' means the incarnation of a deity in earthly form. 'Avatar' made history as the first Hollywood movie to gross more than 100 crores at the Indian box office. Apart from the visual delight it also told a very human story which emphasized on the importance of nature to mankind. James Cameron waited almost 16 years to make this film as the right of technology was not available earlier but when he finally made it he made sure that it was groundbreaking cinema at its best.
3. Interstellar (2014)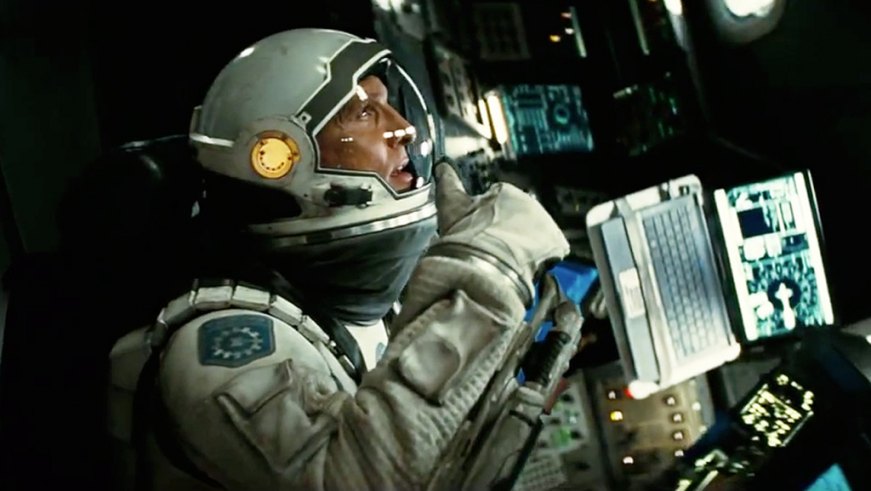 'Interstellar' might have received lukewarm response elsewhere, but Indians absolutely love this film. Making a non-laughable science fiction film is tough; researching and catching up on years of papers and books is not really easy. Rare feats have been achieved by Nolan before and he did this time too; and he did it so good that Discovery Channel had to air an exclusive episode on the science behind 'Interstellar'. We had seen such a thing done in 1968 when Stanley Kubrick released '2001: A Space Odyssey', collaborating with Arthur C. Clarke, to make a researched sci-fi epic. Nolan did it in 2014 with Caltech professor Kip Thorne. The film takes us through a journey of time, space and secrets into the future, when Earth is slowly being rendered inhabitable and a NASA physicist has to send a group of scientists through a wormhole to find another habitable planet. Employing relatively correct concepts and images of galactic phenomena, it will remain to be one of the best space-travel science fiction films that will be ever made.
2. The Dark Knight (2008)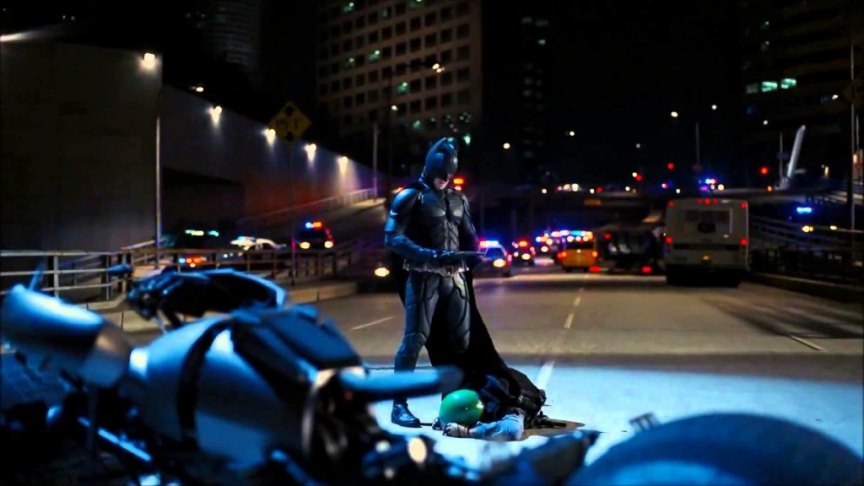 The most loved superhero film ever. How can this be not in the list? 'The Dark Knight' is the second film of the rebooted Batman franchise and it might be the best superhero film ever made; so good that the whole franchise was ultimately named upon this film, thus 'The Dark Knight' trilogy. 'The Dark Knight' shows a nearly crime-less Gotham, with the help of the Batman, Lt. James Gordon and DA Harvey Dent, when suddenly a fearless and sinister criminal drops in, who is set to destroy Batman both psychologically and physically and calls himself the Joker. A unique superhero film, laying more importance on the minds and thoughts of people and the villain, often dominating the hero, was made through 'The Dark Knight'. And let's not forget The Joker, who surely is one of the best villains of all time.
1. Inception (2010)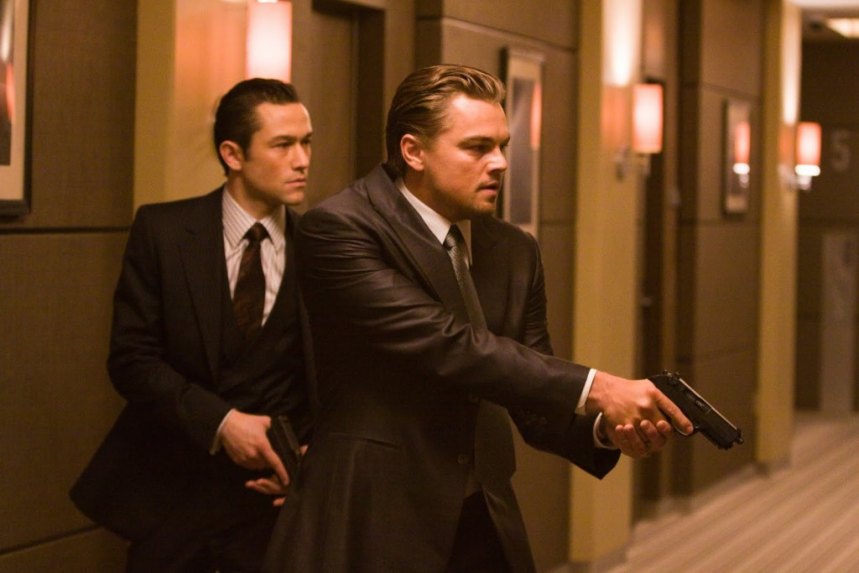 Well, well, well. Was there any question about the top position? People in India absolutely love this film. With a Mind-baffling and non-linear storyline, 'Inception' has every right to claim of being one of the best sci-fi movies ever made. A Heist film where the crime is committed inside the mind. Wow! Leonardo Di Caprio plays Dom Cobb, who is involved in an art highly paid for in corporate espionage, that is, stealing people's memories. Though his talent is of high value, he has lost his entire family because of this and is now given a chance at redemption by placing an idea in a person's mind, which, though is full of risks, if done, can fetch him perfection in his line of work. The beauty of 'Inception' is in the fact that in spite of being a mind-boggling/head-scratching film it still managed to fetch more than $800 million at the box office.
Read More: Hollywood Movies Inspired by Indian Films