The concept of being a star and being overrated goes hand in hand. When you are a star-actor as opposed to being just an actor, the perks and rewards are way more bigger and better. And Bollywood is infamous and notorious for giving preferences to stars at the cost of overlooking quality work of a true artist. The list below features the most overrated Bollywood performances of recent times. It must be noted that all the performances included are considered good by certain sections of the audiences and a few film critics but have found a place in the list as they have given credit and celebrated more than they deserve.
13. Akshay Kumar in 'Rustom'
Of late Akshay Kumar has been riding high on the back to back success of his films and his fans couldn't have asked for anything better for their favourite star. He is a hard working actor and he deserves all the success in the world. However when an artist gets appreciated for the wrong reasons or win accolades for a mediocre performance it is when the situation gets tricky. His National Film Award victory in the category of best actor for his lackluster act in 'Rustom' rose more than just a few eyebrows and became the endless topics of media gossips. At one point the actor was even forced to say that people can take away the award if they want to. Without getting much into the hearsay let's stick to his performance in the film. He was good no doubt; his body language was fit and disciplined enough to pass off as a Naval officer. The main problem lies with the film itself and Akshay Kumar is not above the film. What could have been a multi layered and multidimensional character fell flat on its face due to the weak script and direction.
12. Sunny Deol in 'Ghayal'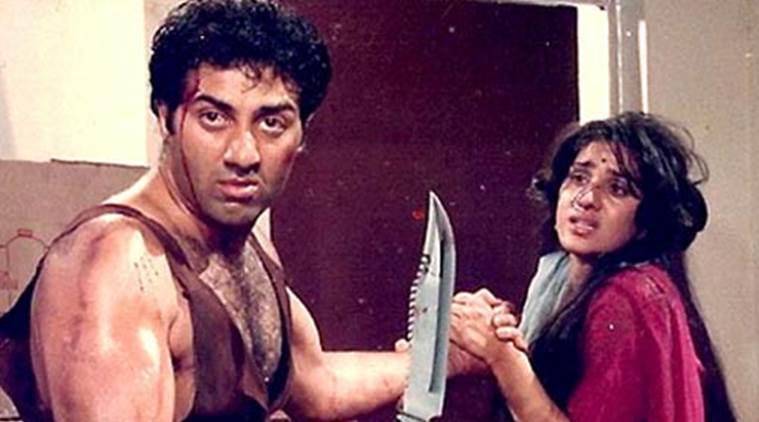 Anyone who has closely observed Sunny Deol's career knows that he is a competent but limited actor. He talks and shouts in a particular manner; action is his USP and dancing is his weakest feature. In Rakjumar Santoshi's 1990 blockbuster 'Ghayal' all his strengths and weaknesses fell into place and the result was a compelling performance, one that fetched him a Filmfare best actor award. However it was more a triumph of the director than Sunny Deol, the actor. Rajkumar Santoshi successfully highlighted his leading man's strengths in a fast paced action cum thriller narrative which hardly gives you a chance to blink. The 90s was not a good time for Bollywood movies, quality wise, and the deliberate slow down of Amitabh Bachchan offered ample scopes for young actors like Sunny Deol to grab the limelight. Deol's performance in 'Ghayal' was entertaining but not worthy enough to deserve a mention in film history books. Easily, one of the most overrated Bollywood performances.
11. Hrithik Roshan in 'Dhoom 2'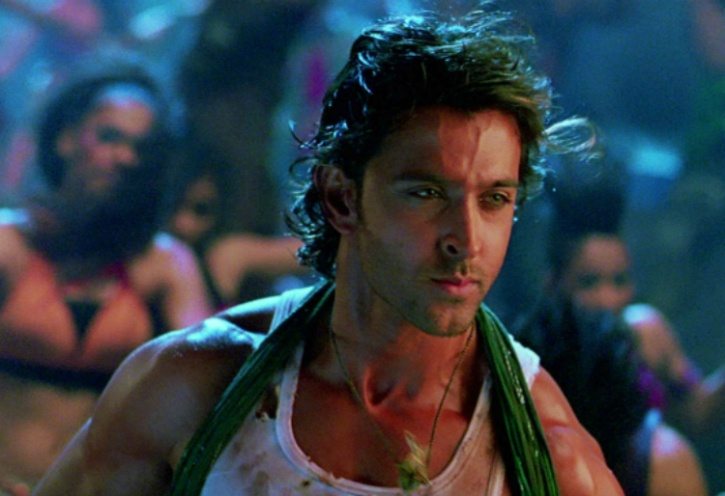 Hrithik Roshan who played a super stylish and crafty thief in the second installment of the 'Dhoom' series got the opportunity to don different get ups ranging from a dwarf to an old man. In one scene he even disguises himself as the queen of England. His performance in the film was more masque-oriented than traditional. If we take away all those props and focus only on his physical performance there isn't much to write home about. Yes, he looked like a Greek god and danced like a dream and that steamy kiss with Aishwarya Rai set many hearts on fire but there were few moments which gave him the chance to showcase the actor within him. Roshan won all the top Bollywood awards that year and is often cited as a landmark role in his career but anybody with an eye for good acting will dismiss his act in 'Dhoom 2' as a mere showcase of star power and a big budget production value.
10. Saif Ali Khan in 'Hum Tum'
'Hum Tum' was the first solo hit of the resident Nawab of Bollywood. It was a coming-of-age film for him (performance wise) and he didn't disappoint either. He understood the essence of his character and displayed a wide range of emotions from being goofy, charming and lovelorn to a matured lover. It was a clinical performance loved by one and all until he was awarded the National Film award as the best actor of 2004. Things took a turn for the worse when his mother Sharmila Tagore (the then chairperson of the Central Board of Film Certification) was accused of currying favours to make her son win the award. The unwanted controversy almost took away from whatever was good in his performance and today it is remembered as a performance that got appreciated and awarded more than it actually deserved.
9. Sanjay Dutt in 'Munna Bhai M.B.B.S'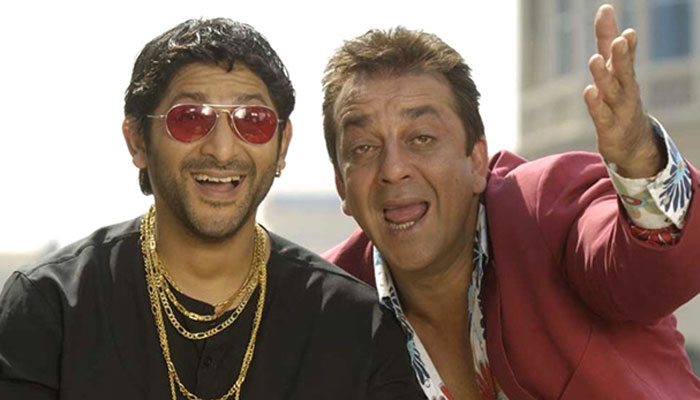 Post the release of 'Munna Bhai M.B.B.S' the fever of Jadoo Ki Jhappi gripped the nation and for all the right reasons. The charming, street smart and good at heart character of Murli Prasad Sharma a.k.a Munna was so endearing that it was hard not to fall in love with him. The film and the role proved to be a major turning point in his career. Here are a few reasons why his Munna Bhai act is overrated. If you observe carefully then you will notice that Sanjay Dutt plays every role of his with a certain amount of lightheartedness and with a body language that screams 'bad boy'. In 'Munna Bhai M.B.B.S' his vagabond act got the right kind of treatment from director Rajkumar Hirani and that's precisely the reason why it got stuck in people's mind. Sanjay Dutt's performance works because the film works and not the other way around.
8. Anushka Sharma in 'Jab Tak Hai Jaan'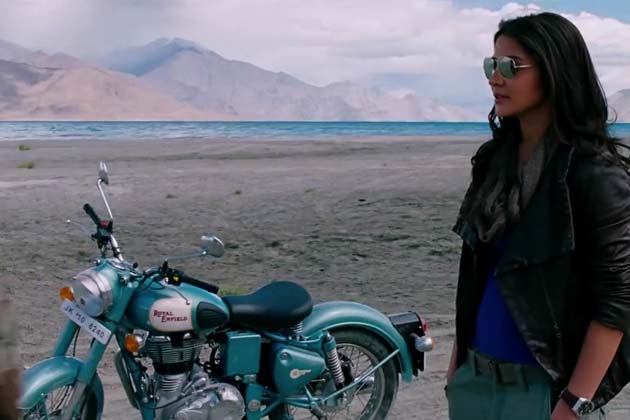 Anushka Sharma has been the quintessential Yash Raj Films heroine right from the beginning of her career. When she made her debut opposite none other than Shah Rukh Khan in 'Rab Ne Bana Di Jodi' she got noticed for her balanced performance and standing her own against the King of Bollywood. Since then she has established herself as one of the most successful stars of the current generation with some memorable and a few not so memorable films along the way. While talking about her career one just cannot overlook her performance in Yash Chopra's swansong 'Jab Tak Hai Jaan'. She played Akira Rai, a Discovery Channel filmmaker who falls in love with a major of the Indian Army. Many critics and audiences hailed it as her best outing as an actor at that point of her career but the truth is that her portrayal of a high on life and talkative girl was just an extension of her character in films like 'Band Baaja Baaraat' and 'Badmaash Company'. She even picked up all the best supporting actress trophies that year for a clichéd performance in a bore of a film by the King of romance Yash Chopra.
7. Aamir Khan in 'PK'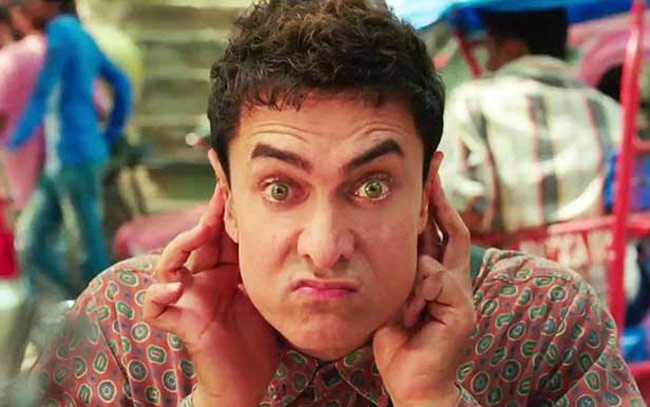 The release of 'PK' was marked by unwanted controversies and protests and to make things worse the film was very much similar in its subject matter to a film called 'OMG-Oh My God!' Aamir Khan who played a humanoid alien and was fondly referred to as 'PK' delivered a performance that was a mixture of both overacting and nuanced. When Aamir gets it right he knocks the ball out of the stadium but when he gets it wrong it's a failure of epic proportions. His 'PK' act lies somewhere in between but it is overrated nevertheless just like the film. The film was in parts well-intentioned and in parts way out of control in terms of handling sensitivity of human beliefs. The poster of the film featuring an almost naked Aamir Khan with a radio to the rescue was also accused of being plagiarized and now what can one say about a film that can't even design its own poster. Such things are not uncommon in Bollywood but people clearly expected better from the duo of Aamir Khan and Rajkumar Hirani.
6. Shah Rukh Khan in 'Dilwale Dulhania Le Jayenge'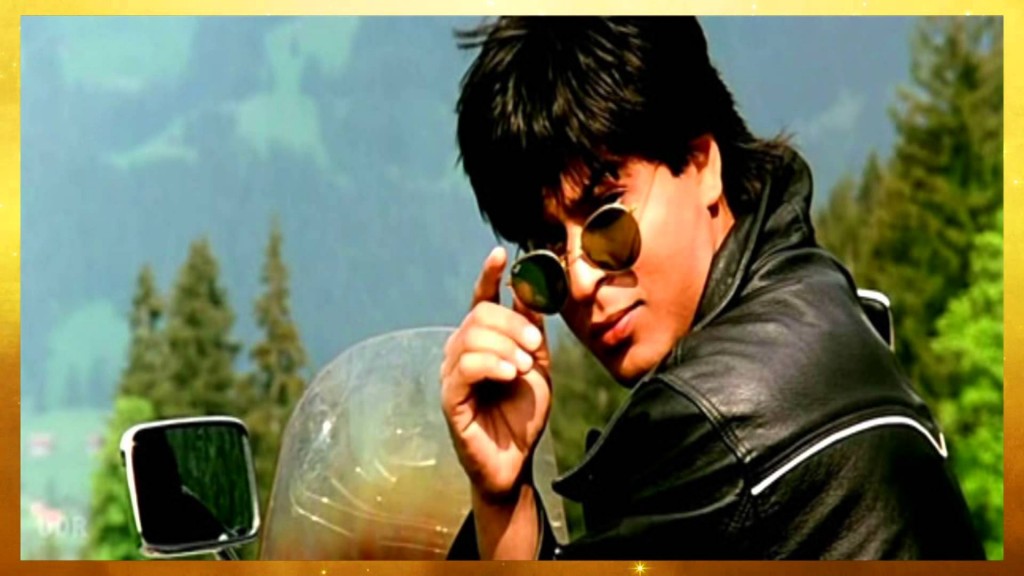 To think that Shah Rukh Khan (SRK) was not the first choice to play Raj in 'DDLJ' now almost seems like a media created gossip but it's true. At one point even Tom Cruise was considered for the role. We Indians love the film, let's be honest about it and the love story of Raj and Simran is right up there along with the likes of Romeo and Juliet. The film catapulted its lead stars to the top of the number game and Bollywood got two resident sweethearts. 21 years later if we look back we notice that the film still packs a punch but are the individual performances still effective. Aditya Chopra introduced the concept of NRI hero and SRK played it with his usual flamboyance and nonchalance, a rare combination indeed. But did he get more than he bargained for? Aamir Khan delivered an equally compelling performance in 'Rangeela' that year (1995) and was a favourite to win all the top acting honours that year but it was SRK who stole the thunder from right under his talented nose. So who was the more deserving one? The debate still continues to this day.
5. Kajol in 'Kabhi Khusi Kabhie Gham'
The thing with Kajol is that she is a natural actress but she shies away from experimenting with her choice of roles. She build a successful career for herself under the safe cocoon of Dharma Productions and Yash Raj Films. Even though she plays the same kind of role in most of her film outings it's almost impossible to point out flaws as she is that rare gifted actress to whom acting is like a second nature. Her performance in 'K3G' stands out as a sore thumb because of the sheer mediocrity of her character graph. It's true anyone else in her shoes would not have stand out the way Kajol did in 'K3G' but that doesn't take away from the regressiveness of her character. Her character Anjali is a typical Bollywood middle class heroine who falls in love with a rich guy and turns into a nagging wife in the second half. Throw in some family opposition to add drama, songs shot in exotic locations and never ending weepy situations. Now just try to recall how many times we have already seen such characters in Hindi films. She was damn good in the film but the role couldn't do justice to her talent.
4. Salman Khan in 'Dabbang'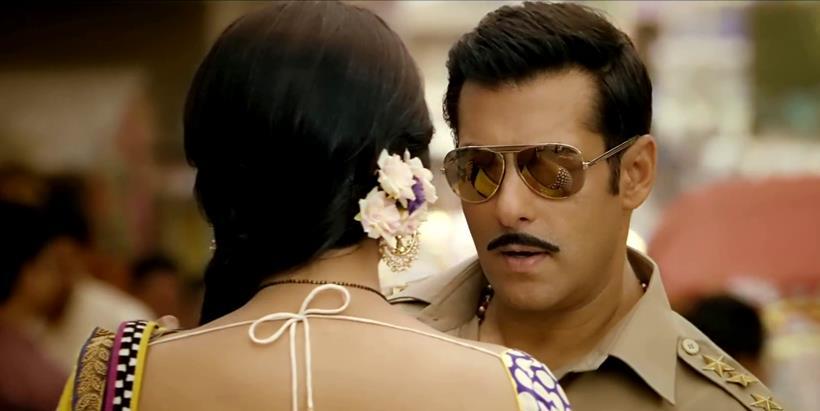 First of all let me confess. I am not a Salman Khan fan but I will try to be as objective as possible while describing his strengths and weaknesses here. Director Abhinav Kashyap created a world where Salman Khan (Chulbul Pandey) was a natural fit. Salman Khan shines in the role of an unruly, loveable policeman who wears his heart on his sleeves. To say that Salman rediscovered himself as an actor with 'Dabbang' would not only be an exaggeration but also wrong. Salman basically played himself i.e. a man-child at heart and in his mannerisms. The dash of moustache added a matured dimension to his character and he looked pretty cool in the police uniform but that's just all. The director very cleverly builds a Robin Hood kind of aura around his personality and that did the trick in making audience believe that Salman has actually put a considerable amount of effort in playing the role to perfection. Alas they couldn't fool us.
3. Karisma Kapoor in 'Raja Hindustani'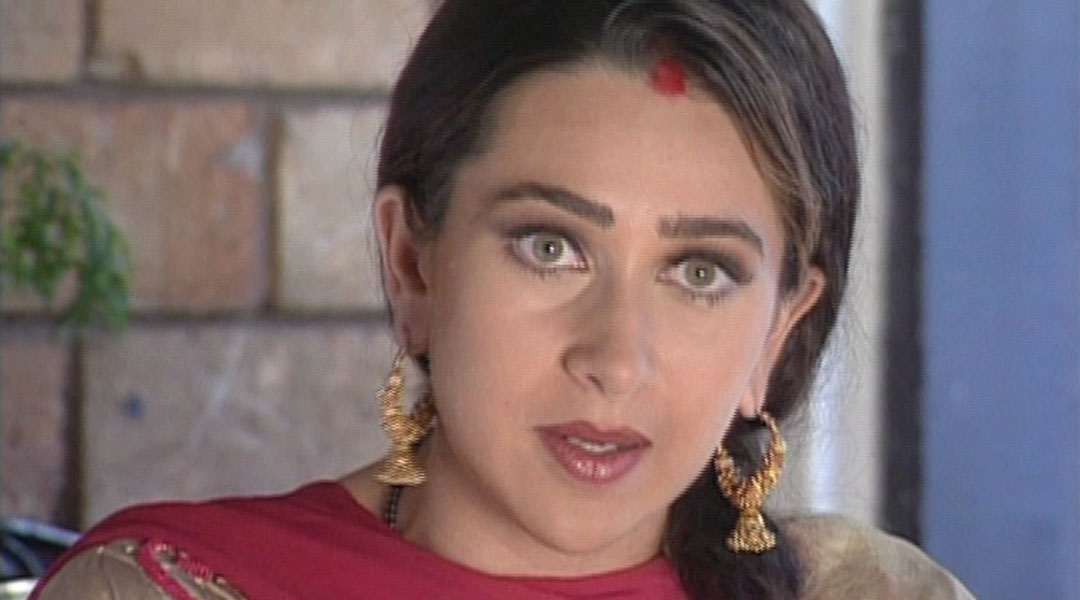 As a child of 3rd standard when I first saw the film 'Raja Hindustan' in a theatre all that stayed with me was the song 'Pardesi Pardesi'. Now when I revisited the film on its various TV reruns it made me wonder – what was the entire buzz about? 'Raja Hindustani' was an important film in Karisma Kapoor's career as she bagged multiple best actress awards for her rich girl turned domestic housewife act. It doesn't take a genius to notice that her performance was just about mediocre in the film. Half of the time she is either busy giving a fake laughter or calling out 'Oh Raja!' in her signature voice. The focus was more on her ethnic outfits than the growth of her character. It's true that even Meryl Streep would have struggled to breathe life in to mundane character of Aarti but Karisma Kapoor was particularly sub-standard in this one.
2. Amitabh Bachchan in 'Pink'
When Bachchan said 'No means No!' in his trademark baritone everyone got a chill down their spines. It's a given that Amitabh Bachchan can pull of any role under the sun even in the most bizarre of films. His fed up of the society, lawyer-vigilante role in Anirudhha Roy Chowdhury's 'Pink' was nothing out of the ordinary. His character was rude, intrusive and borderline maniacal but all that didn't matter as long as he was defending the right party. The film was timely and a much needed discussion on female safety but Bachchan's character was underdeveloped and many things had to be taken for granted in order to understand the reason behind his weird behavior. However since the film got such tremendous positive responses from various corners of the society that his performance also got highlighted more than it should have.
1. Hrithik Roshan in 'Kaho Naa Pyaar Hai'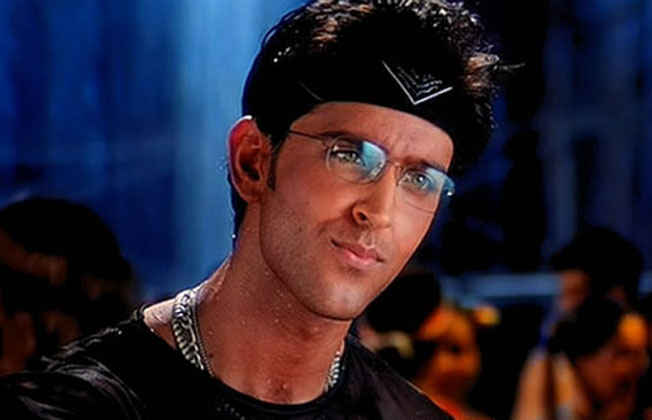 I know many people will hate me for putting this one in the list and that too on the top but it is easily the most overrated performance of all time. Alright! Hrithik is fabulous dancer and reintroduced the concept of a male dancing star in Bollywood. He showed just the right amount of confidence and competence in his debut film to make everyone root for him. It also helped that his father Rakesh Roshan didn't treat the project as just another love story and gave his best in order to present the debut film of his son as an engaging thriller. If there is an award for the best debutante of all time, Hrithik would win it hands down but giving him the best actor award was a bit too much, even by Bollywood standards. The fact that there was hardly any competitor also made the victory easy and insignificant at the same time.