An actor is someone who sinks his teeth into a role, which he is given to portray in a film. But he is also expected to don several hats according to the roles written for him. Yet there are certain exceptions. Some actors had gotten so deep into the skin of their character in their movies that it became difficult for them to break the mould and come of it.
Take for example the veteran Mrs. Sulochana Latkar, also known by her screen name Sulochana. She epitomized the onscreen mother right from the time she made a gradual shift to Hindi films from Marathi cinema, way back in 1959! She was so effortless in her mommy roles, which she seemed to carry off-screen too that her image became her identity! We take a look at twelve such Bollywood actors who were typecast in their films.
12. Iftekhar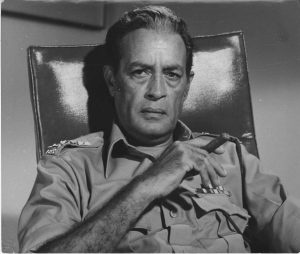 Don't blame Bollywood cops for coming in late at the crime scene in every movie of the late 70s, because it was Iftekhar, who was helming the police department back in the day! Out of the 200 plus films that he did in his career, in more than 45 films, Iftekhar was cast as a cop, a role etched in the minds of the audiences. Raj Kapoor's 'Shree 420' was probably the first film in which the seasoned character actor played a police inspector.
11. A K Hangal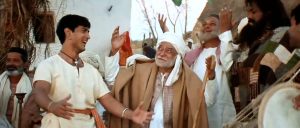 The character actor, who was once a freedom-fighter-turned-theatre-artist, worked in more than 250 films in his career and his last stint, before he passed away in 2012, was in a TV serial. A. K. Hangal is best remembered for portraying elderly roles in his movies. Be it a maternal or paternal grandfather, a long-retired employee, a next-door neighbour, an old man or a random extra, A. K. Hangal did it all!
10. Mac Mohan
When we think of Gabbar Singh asking Sambha about the reward the police would pay to the one who would bring Gabbar DOA, an image of Mac Mohan immediately appears before us! The actor with his trademark salt and pepper hair and a beard, was mostly seen as the villain's most trusted aide, sent out to eliminate the hero or heroine. Remember his roles in 'Don', 'Satte Pe Satta', 'Shaan', 'Zanjeer' and the like?
9. Jagdish Raj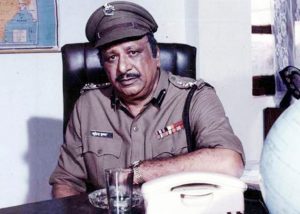 Jagdish Raj Khurana aka Jagdish Raj, was one character actor, who played the most number of typecast roles in his entire career. And even the Guinness Book of World Records confirms the fact! In the long list of films that Anita Raj's father appeared in, Jagdish Raj had played the quintessential police officer in not less than 145 films! That is quite an achievement! 'Silsila', 'Deewar', 'Don', 'Shakti', you name it and the 'Official Police Inspector of Bollywood' was in the film!
8. Nanda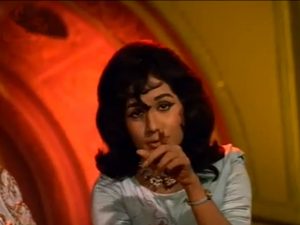 At the peak of her career, Nanda was seen as the leading lady in her films, but not many know that she had started out as a child actor and subsequently in her growing up years, was typecast in sister roles in Bollywood. Her first stint as an onscreen sister came in the form of 'Bhabhi' (1957), where she played a sister to Balraj Sahni and later in 'Kala Bazar' (1960), Nanda was seen as evergreen actor Dev Anand's sister. Interestingly, her films also had sisterly titles like 'Choti Behan', 'Badi Didi', 'Beti' etc!
7. Bob Christo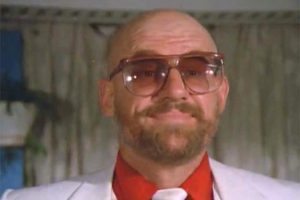 Pick up any Amitabh Bachchan film from the late 1980s and you are bound to spot Australian-born Bob Christo in one of the scenes. The quintessential firangi in a Bollywood film, Bob Christo mostly played an Englishman in Hindi movies, where he was required to mouth dialogues in an accent. One of the foreign actors accepted as our own, Bob Christo, too, loved playing the evil gora in his films!
6. Reema Lagoo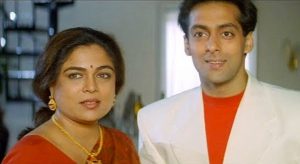 The beautiful actress passed away recently, but she left a void in the Hindi film industry, which is yet to be filled. Reema Lagoo was the modern day mom in Bollywood, a role she was typecast in till the end of her days! Reema Lagoo came into the limelight with 'Qayamat Se Qayamat Tak' in 1988, where she played Juhi Chawla's onscreen mom. Her role was widely appreciated and suddenly offers starting pouring in for the light-eyed actress, who went on to play a mom to actors and actresses the same age as hers!
5. Lalita Pawar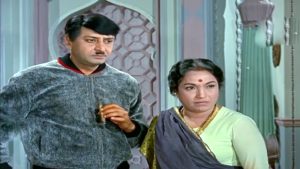 Lalita Pawar was also typecast as the matriarch of the family in most of her films like Sulochana and Nirupa Roy were, but hers had a difference. She brought to life the evil mothers-in-law or wicked stepmoms on the silver screen with such perfection that the roles became synonymous with her! Interestingly, she played leading ladies early on in her career, but an accident on one of her film sets jeopardized her position. She was left with a permanent defect in her left eye, which she turned into her favour and played the vamps with more finesse.
4. Ranjeet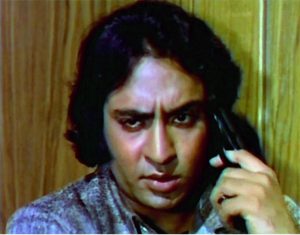 A shy guy in real life, Ranjeet, after portraying a negative role in the Rakhi-starrer 'Sharmeelee', got typecast as the villain in most of his movies. But the one role that stood out for him was that of a womanizer or a rapist. Whether he played a rich, spoilt brat in his movies or the protagonist's friend or any other role for that matter, Ranjeet was always given a rape scene in his films. The image stuck on with him since then and Ranjeet is sometimes also called 'The Rape Specialist' of Bollywood, much to his annoyance!
3. Keshto Mukherjee
Although a teetotaler in real life, Keshto Mukherjee was typecast as a drunkard in almost all of his films! Having played different roles in his initial movies, director Asit Sen was instrumental in giving him his first drunkard role in the lesser known 1970 film 'Maa Aur Mamta'. Keshto Mukherjee surprisingly played the sot in all sincerity and the image later lived on with the character actor. Hee Hyaah!
2. Nirupa Roy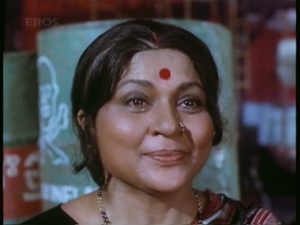 When Shashi Kapoor uttered, "Mere paas maa hai" in the 1975 superhit film 'Deewar', it was Nirupa Roy he was referring to! Sulochana had passed on the baton to Nirupa Roy and the image of a mom had stuck on with her in the early 70s. Filmmakers started casting her in motherly roles since then, where she was always seen playing a destitute with young kids, hoping for a good life for her children. Nirupa Roy also holds the distinction of being the 'Greatest Mother of all Time in Bollywood'.
1. Alok Nath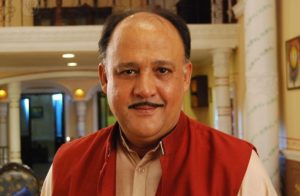 A known name in both the Hindi film and television industries, Alok Nath began his career with the Indo-British film 'Gandhi' in 1982. He then went on to star in many Bollywood films but as recently as 2014, the veteran actor suddenly started trending on social networking sites for that one kind of role he had played in most of his movies. Don't believe us? Go check out all the 'Babuji memes' over the Internet!