There is no denying that the Indian film industry is a powerhouse of talent. Over the years, a number of independent, daring filmmakers have emerged, ushering in a new wave in cinema, trying and working hard to rid Indian Cinema of its commercial entrapments that has all but led to a steady decline in the quality of films we produce and watch. Talking about Bollywood specifically, some unbelievable directorial prowess has been displayed in 21st century Hindi Cinema, with filmmakers defying boundaries and framing new rules to the game, some of their best works even placing Indian Cinema on the global scene.
However, while these directors continue doing their jobs, making quality cinema every once in a while for us to enjoy, solely for the love of it, it's the audience who is at fault here. We have failed to give these directors an audience their works deserve, while flocking to the theatres for every next festival blockbuster that releases. As a result, their works suffer commercial losses, and they struggle getting production houses to back their next script. Hardly any way to reward talent, I daresay!
This article lists of underrated Bollywood directors who are yet to gain the recognition, fame and following they deserve. While it may be argued that directors like Anurag Kashyap, Vishal Bhardwaj and Neeraj Pandey have somewhat made a mark and gained recognition among the general film-going audience, the directors in this list however, are owed something similar, if not more.
1. Bejoy Nambiar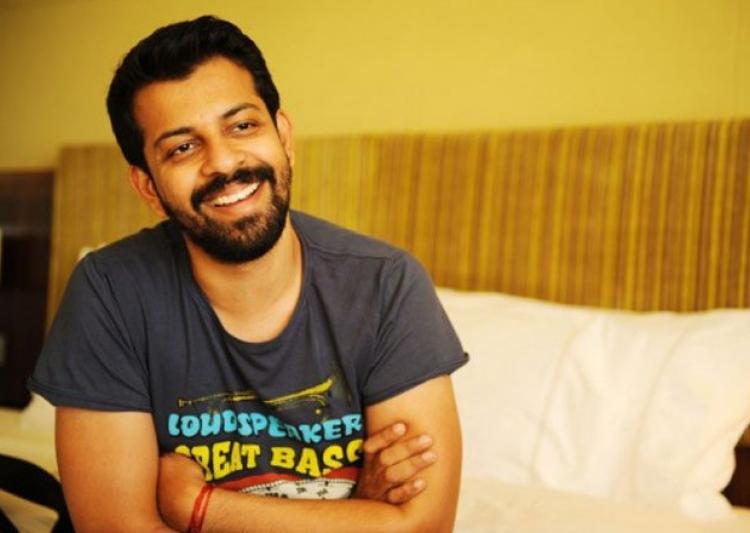 Making a bold feature film debut with the twisted 'Shaitaan', following it with the intriguing but underrated 'David', a bilingual film, to directing Amitabh Bacchan in his third film, 'Wazir', Nambiar's filmography graph is on a steady upward climb. Frequently foraying into Tamil and (currently) Malayalam cinema, he is yet to establish a firm directorial style and benchmark of his own in my opinion, but by the looks of it he may be prepared to deliver his tour de force anytime in the future.
2. Shakun Batra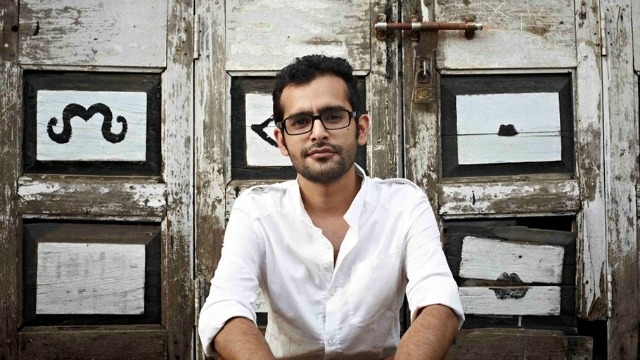 Having assisted on hits like 'Jaane Tu….Ya Jaane Na' and 'Rock On!', Batra made his directorial and writing debut under Karan Johar's production banner Dharma Productions' Ek Main Aur Ekk Tu (2012). The film was moderately successful yet charming and mature in its treatment. His breakthrough came 4 years later in the form of his much acclaimed film, 'Kapoor and Sons' (2016), encapsulating the drama and tension between a seemingly normal family, and was one of the best films of 2016 in my opinion. Batra claims to have been inspired by the works of Woody Allen, and if that is the case, we can't wait to watch more of what he directs!
3. Rajat Kapoor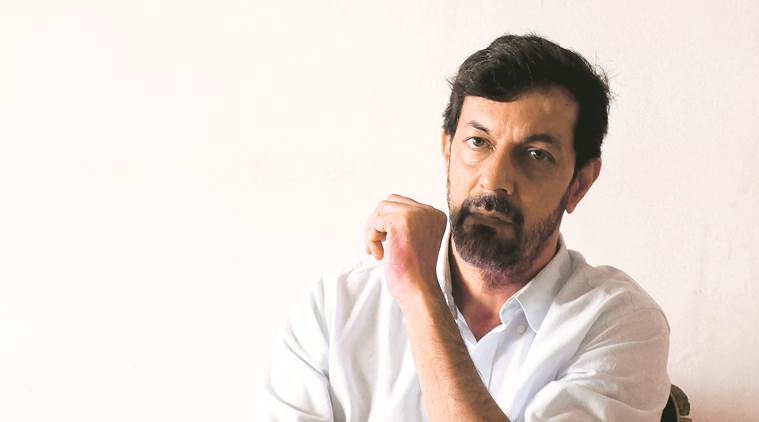 Rajat Kapoor has displayed his acting chops in a lot of movies, and is considered a bankable actor. However, his directorial efforts often go unnoticed. A National Award winner, he has been at the helm of a few great films, most notable among them including 'Mithya' (2008), which is a hilarious comedy of errors, and Aankhon Dekhi (2014), starring a terrific Sanjay Mishra as the non-believing Bauji. The way the movie showcases life in the narrow lanes and courtyards of Old Delhi is spot on, with Mr. Kapoor deftly fusing seemingly everyday normalcy and rich philosophy.
If 'Aankhon Dekhi' is any indication, his filmmaking too, with a few misses in between, has aged like fine wine. If anything, more people need to acknowledge his skills as a filmmaker, apart from being a terrific actor too. You can also watch his national award winning short film 'Hypnothesis', submitted to the FTII, here. Easily, one of the most underrated Bollywood directors.
4. Abhishek Chaubey
Vishal Bhardwaj's prodigy, Abhishek Chaubey is one filmmaker whose work is distinguished by the regional flavour he brings forth in his movies. Chaubey showed his screenwriting prowess collaborating with Vishal Bhardwaj for some of his most successful works, including 'Omkara' and 'Kaminey', also serving as assistant director in these projects. His feature film debut 'Ishqiya' was an entertaining, madcap ride into the heartland of rural UP, followed by 'Dedh Ishqiya' which was more poised and nuanced, albeit with the same quirkinesss. Both of these films received critical acclaim, but he really came into his own with last year's 'Udta Punjab', a film so uncompromising in its stand against the drug problem plaguing the state of Punjab, that it ran into trouble with the CBFC for its explicit content and abusive lingo. The producers (Anurag Kashyap and ALT films) fought it through, and the film finally released amid much controversy, without any cuts, receiving unanimous praise and some noteworthy commercial success for Chaubey.
5. Shimit Amin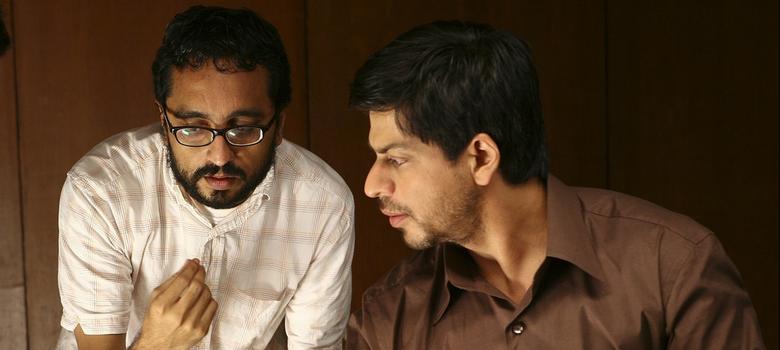 Starting out as a film editor, Shimit Amin got his big break in Bollywood directing Nana Patekar in 'Ab Tak Chhappan' (2004). His most successful film to date, 'Chak De! India' (2007) was a hit for the masses and classes, receiving numerous accolades. Followed by 'Rocket Singh: Salesman of the Year' (2009), which was an average grosser but an excellent film nonetheless, the director seems to have taken a break from movies it seems. His latest credit was as editor of Mira Nair's political drama, 'The Reluctant Fundamentalist' (2012). We sure hope Mr. Amin makes his comeback to directing Bollywood films, sometime soon!
6. Tigmanshu Dhulia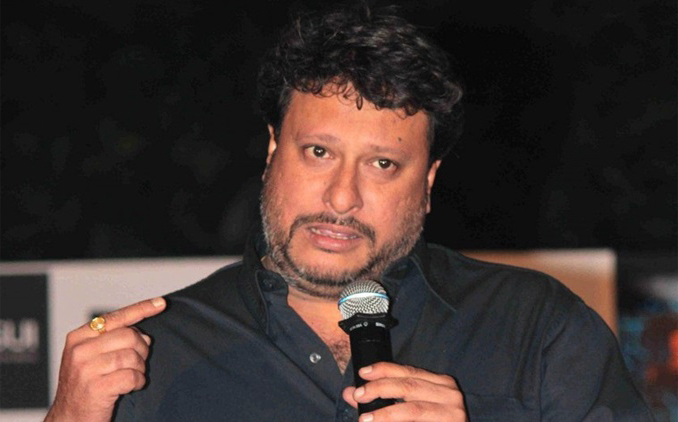 Known for infusing a raw, intense flavour to his movies, from location, to music, to authentic lingo, and often exploiting the hinterland of UP as his setting for his films, Tigmanshu Dhulia is an acclaimed filmmaker, and recently discovered, a great actor (Gangs of Wasseypur) as well! Mr. Tigmanshu knows his cinema well, helming features such as 'Haasil' (now a cult film), 'Shagird, 'Saheb, Biwi Aur Gangster' and its sequel. Most notable among his films is the biography 'Paan Singh Tomar', starring Irrfan Khan in a career best performance, portraying the athlete turned dacoit of the same name, getting both Tigmanshu Dhulia and Irrfan much deserved national and international acclaim.
7. Shoojit Sircar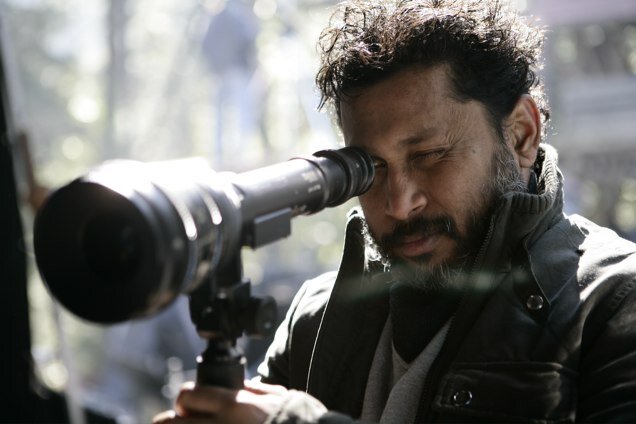 Talking about Bengal's contribution to changing the face of Indian Cinema, is like showing a candle to the sun. Shoojit Sircar made his film debut with the hugely underrated 'Yahaan' (2005), a love story set during turbulence in the conflicted state of Kashmir. He followed it up with his critically and commercially successful 'Vicky Donor', receiving the National Film Award for the same in the wholesome entertainment category. Directing 'Madras Cafe' in 2013 followed by the affable 'Piku' in 2015, he tasted a greater degree of commercial success and recognition. Mostly producing films under his own banner, he recently ventured into writing, his first being the terrific courtroom drama and an important film for the times, 'Pink' (2016). While he may be getting the recognition he deserves, finally, we as an audience deserve more of his cinema!
8. Vikramaditya Motwane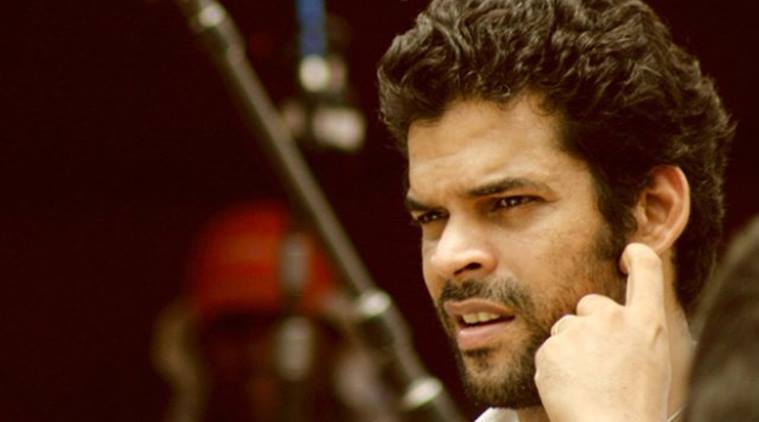 Each film subtly distinguished from the other in terms of themes and subject matter, yet receiving the same masterful treatment, is testament to his talent. His films dealing with seemingly simple themes, Motwane fashions himself in handling dramas with elegance. His debut feature 'Udaan' was a revelation in itself, earning a cult status today. His second film 'Lootera', one of my personal favourites, is sheer poetry on screen. His latest feature, 'Trapped', released earlier this year, a survival drama, is gripping to say the least. None of his films have, however, received the kind of commercial response you think they should have, but that does not hinder his dedication to the art. You have to watch it to believe the magic this man weaves on celluloid.
9. Sriram Raghavan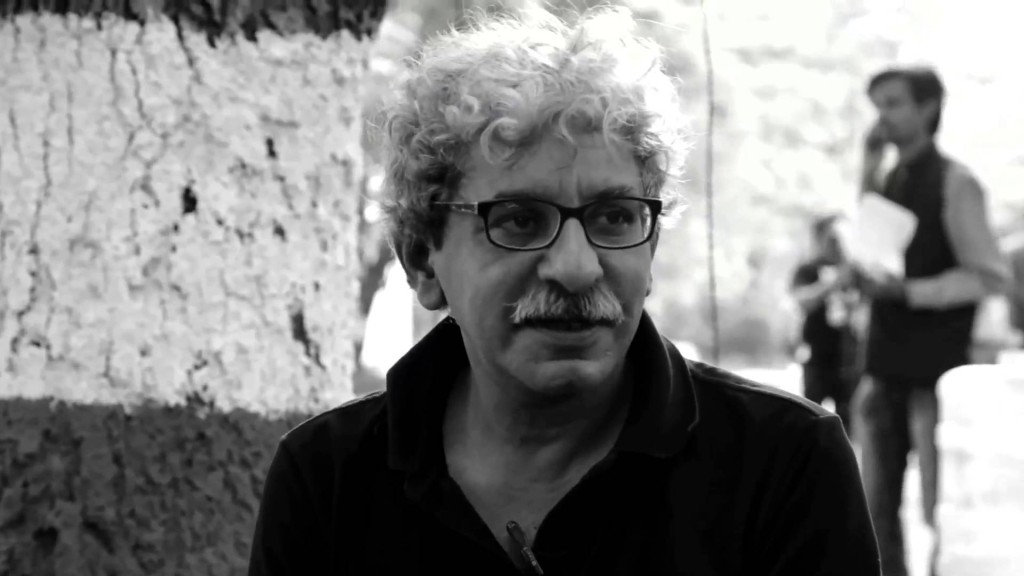 While Bollywood hasn't produced many engaging thrillers to begin with, any list enumerating the best Hindi film thrillers is bound to have this man's name. Drenched in moody macabre, stylishly shot and slickly edited, his films often tend to handle darker themes. Looking at his filmography, it may be argued that Sriram Raghavan is the closest we have to film noir today. He made a stunning, impactful debut with the taut 'Ek Hasina Thi' (2005) and followed it up in an even better way with 'Johnny Gaddaar', one of the best thrillers to have come out in recent times. He seemed out of his element in the underwhelming 'Agent Vinod' (2013), but thankfully, 'Badlapur' (2015) was a welcome return to form for this amazing director. The talent that he is, his films need to be exposed to a wider audience.
10. Hansal Mehta
Have a look at Hansal Mehta's current body of works, just do, and tell me one good reason why this director's name deserves to be on this list and not somewhere among the mavericks. After his feature film debut 'Dil Pe Mat Le Yaar!' (2000), and a string of mostly average movies, Hansal Mehta took a brief hiatus from movies, only to spring back to limelight with the much acclaimed 'Shahid' (2013), for which he got a National Award for Best Director too. Following this, he directed 'City Lights' (2014), collaborating with Rajkummar Rao again. However, in my opinion, his most personal and deeply affecting work came in early 2016. 'Aligarh' is the story of a gay professor who faces discrimination owing to his homosexuality. The film also deals with the state of the LGBT community in India and Section 377 of the IPC, criminalising homosexual acts. Manoj Bajpayee, in the role of Ramchandra Siras, the Marathi professor whose life this film is based on, is nothing short of terrific here, delivering a haunting performance. It was a nuanced film by Mehta on a very sensitive topic, and I still believe this movie has been robbed of its fair share of awards and recognition.
11. Sudhir Mishra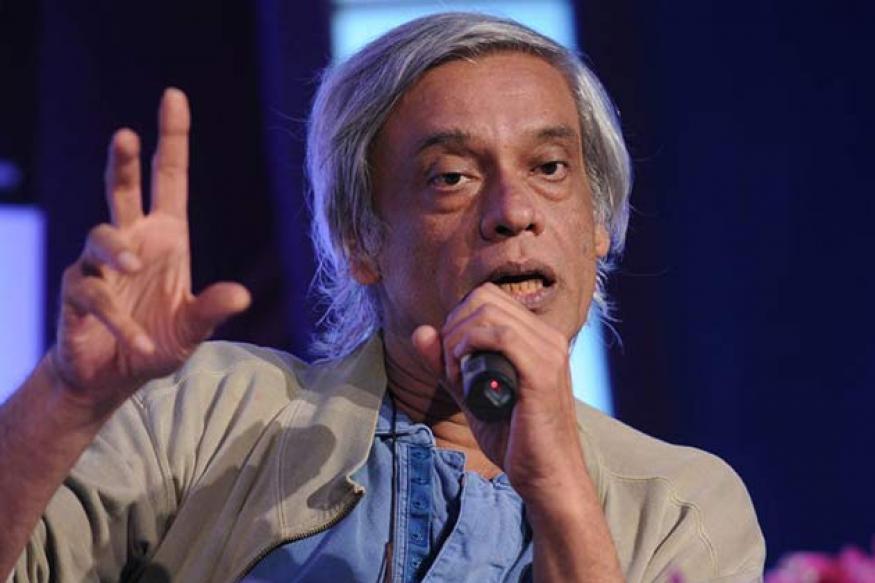 It's a shame that someone like Sudhir Mishra, a director with a career spanning over three decades, is still not as well known for his contribution as he should be. Sudhir Mishra is credited to have been a pioneer of the parallel cinema movement that raged in the late 80s. Noted for his writing and directing talents, he served as screenwriter for the cult classic 'Jaane Bhi Do Yaaron' (1983), before moving to directing and co-writing his own films. All of his films were met with critical acclaim and were darlings at film festivals, but most failed to perform profitably enough at the box office. Notable among his works include 'Dharavi', 'Is Raat Ki Subah Nahi', 'Chameli', 'Yeh Saali Zindagi', with 'Hazaaron Khwaishein Aisi' generally hailed as his best work to date.
12. Dibakar Banerjee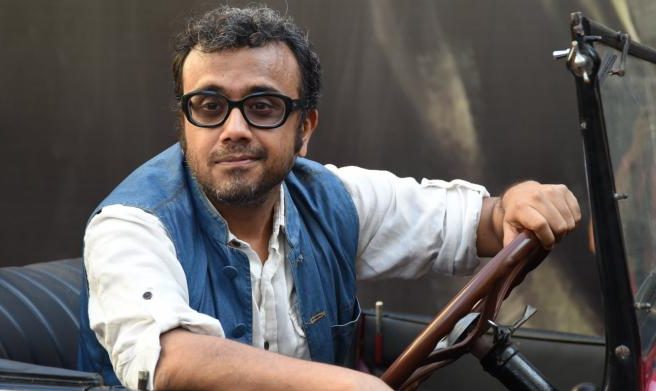 Why a director of Mr. Banerjee's calibre hasn't yet received the recognition he deserves is beyond my understanding. Satire, dark comedy, realism, socialistic commentary, thrills; you name it, his films have it. It is perhaps a sin of cardinal proportions that a director with such a diverse body of works including 'Khosla ka Ghosla', 'Oye Lucky, Lucky Oye', 'Shanghai','Love, Sex aur Dhokha' and 'Detective Byomkesh Bakshi', each of them distinct and perplexing movie experiences in their own right, is not a household name and a frequent topic of discussion for film tabloids by now.
Honourable Mentions: Nagesh Kukunoor (Iqbal, Dor, Dhanak); Onir (My Brother..Nikhil, I Am); Raj Kumar Gupta (Aamir, No One Killed Jessica); Neeraj Ghaywan (Masaan)
Read More: Best Bollywood Movies on Netflix