As ardent lovers of cinema we say this again. IMDb is NOT the benchmark of quality by any means. It sure serves as a guide for those beginning to venture out into serious cinema but the ones rated highly on the site aren't necessarily good by any means. While there have been some laughable entries on the site's famous Top 250 list, some highly acclaimed films too have featured on the list. But those may not necessarily be among the most talked about films in cinephile circles. So let's take a look at the list of most underrated movies on IMDb Top 250.
15. Groundhog Day (1993)
Surreal, charming and endlessly funny, 'Groundhog Day' is one of the finest comedies ever made. It tells the story of a TV weatherman who is sent to Punxsutawney for an assignment but gets caught in a time loop as he finds out that each day is being repeated. It's just an incredibly well made endearing piece of comedy that is both funny and profoundly thought-provoking in the way it deals with the philosophy of happiness, introspection and self-improvement. It has a place on the IMDb top 250 but it is yet to gain more popularity among the average movie goers.
14. The Sting (1973)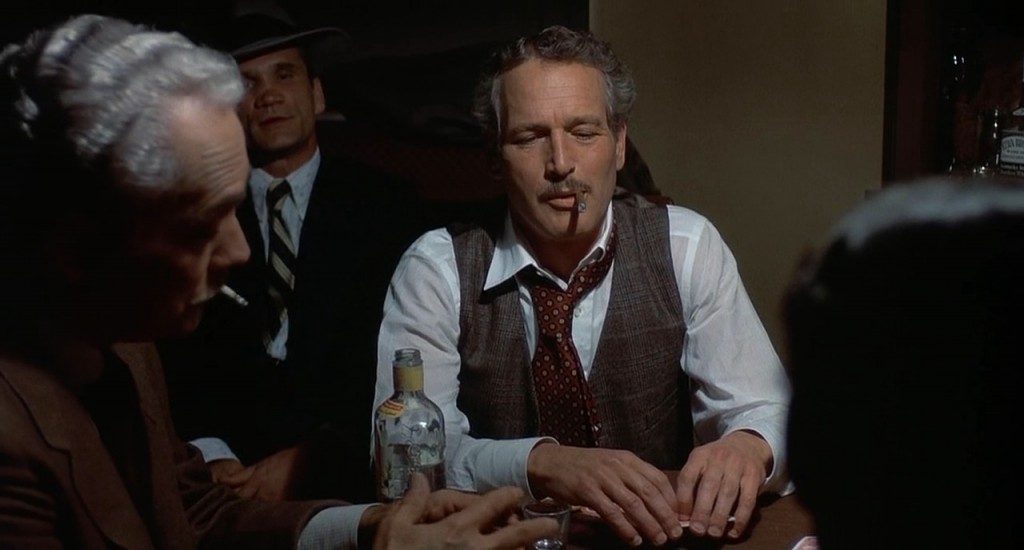 I was very surprised to know that 'The Sting' had a place on the IMDb Top 250 because it isn't the most talked about film when we discuss about the greatest era of American cinema. 'The Sting' tells the story of a man who seeks revenge for his murdered partner and joins hands with a master criminal to con a mob boss. Directed by George Roy Hill and starring the iconic duo of Paul Newman Robert Redford, 'The Sting' is an absolute fun ride with an endearing comic tone further elevated by the performances. It's fun, charming and endlessly entertaining.
13. City Lights (1931)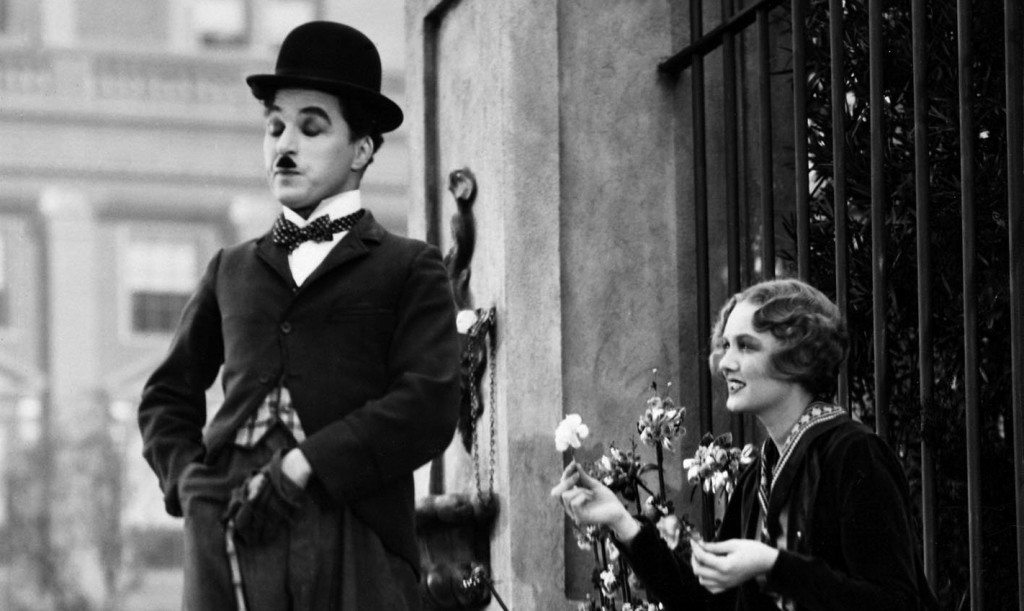 The great Charlie Chaplin's masterwork is sadly not among the most talked about films. This probably has got something to do with time or the fact that people don't really care about the roots of great cinematic art. 'City Lights' moved people with its astonishing humanity and emotional vigour that completely swept people off. The timeless story of a poor man falling in love with a blind, beautiful girl is something people could always connect to and relate and that is what made the film so universally loved and cherished. However, movie buffs of this generation, including me, haven't given the film the kind of respect it deserves and we hope that the magic of this timeless classic would be revisited and revived.
12. Dial M For Murder (1954)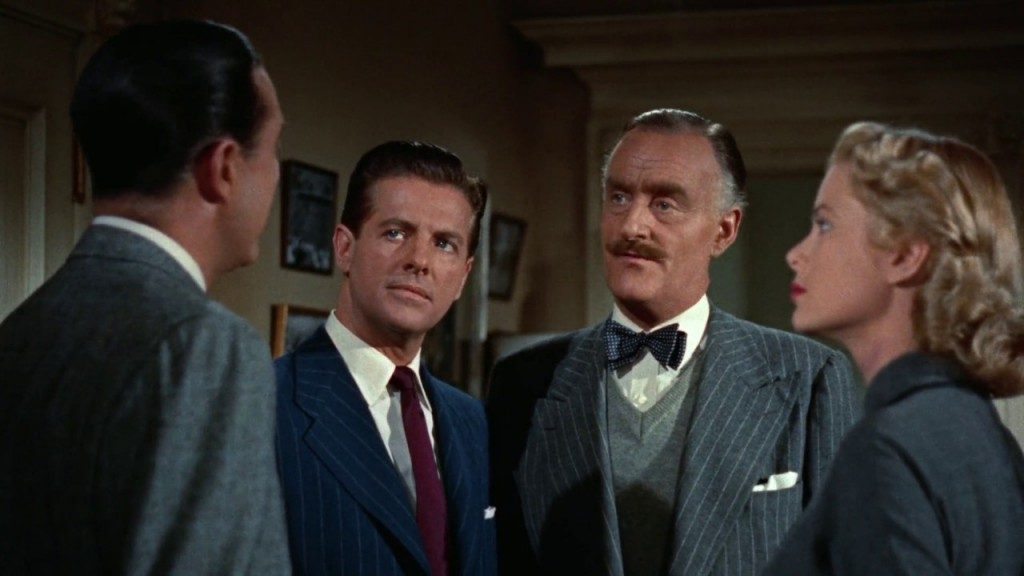 Alfred Hitchcock has made many masterpieces in his long prolific career and so it might be understandable when a few of his films get pushed down while discussing the absolute classics. There is no surprise that 'Dial M For Murder' has made it to the IMDb top 250 because people have always loved Hitchcock films but this isn't often mentioned in the same breath as 'Psycho', 'Vertigo' or 'Rear Window'. Revolutionary for being filmed in 3-D, the film set new standards for the thriller genre and has inspired numerous films and filmmakers and spawned countless remakes across the world. 'Dial M For Murder' is an absolute gem by the master of suspense and it is yet to gain the respect and admiration it truly deserves.
11. The Deer Hunter (1978)
Michael Cimino's unforgettable Vietnam epic was brutally thrashed by critics for its historical inaccuracies and controversial portrait of the Vietnam horrors. And a year later, Francis Ford Coppola's 'Apocalypse Now' took the world of cinema by storm and ever since then things never looked good for 'The Deer Hunter'. It's a deeply flawed film but it's enriched with a certain humanity that makes it so powerful and moving despite how unnecessarily stretched out it may seem at places. And moreover the performances by De Niro, Walken and Streep are beyond brilliant and they give faces to those people of a time the world now seems to have forgotten. 'The Deer Hunter' is a timeless story of friendship, memories, love and loss and definitely deserves to be seen and praised by many.
10. Dog Day Afternoon (1975)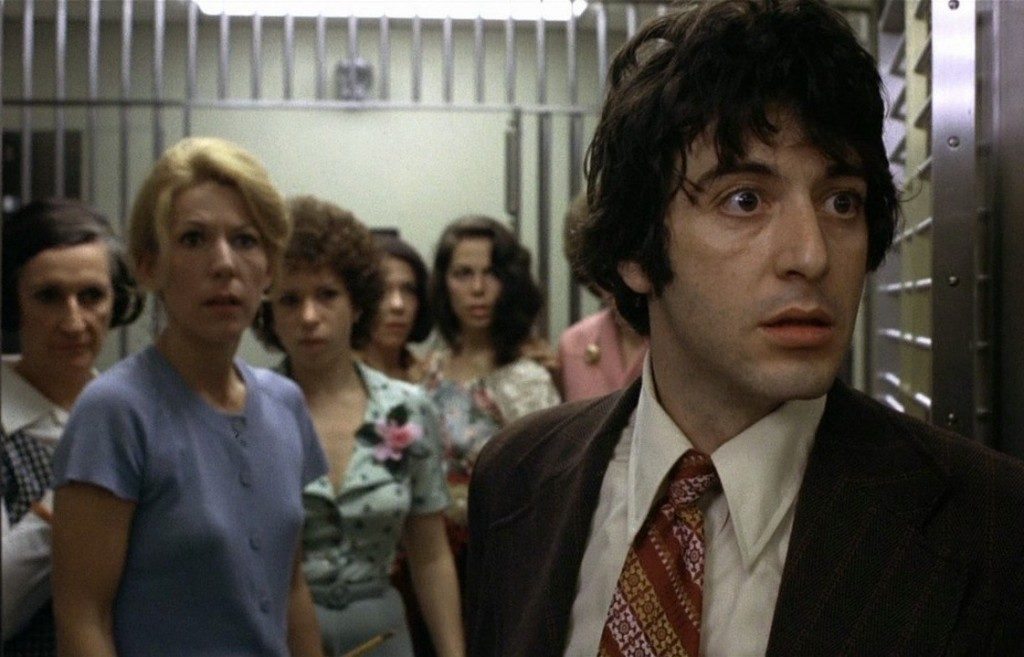 Sidney Lumet made some of the greatest American films of all time. And while his riveting courtroom drama '12 Angry Men' remains widely popular among audiences, this equally brilliant gem, for some reason, hasn't been talked about with the same level of enthusiasm. 'Dog Day Afternoon' is as brilliant and riveting as dramas can ever get. Lumet knew what he wanted from his actors and he often pushed them to their very best and here we have the great Al Pacino and the equally talented John Cazale delivering some of the finest performances of their careers. 'Dog Day Afternoon' is a stunning work of pure cinema.
9. Amadeus (1984)
I would never understand why 'Amadeus', despite winning eight Academy Awards, isn't one of the most revered films of its time. In fact, it might well be one of the greatest American films of the 80s. The sheer ambition and craftsmanship would sweep you off and it constructs a beautiful world so endearing and pleasant to not look away. The film is a fictionalised biography of Wolfgang Amadeus Mozart. It is quite unique and original in the way it treats the story and by the time the film ends you'd realise the plethora of emotions it has managed to evoke.
8. M (1931)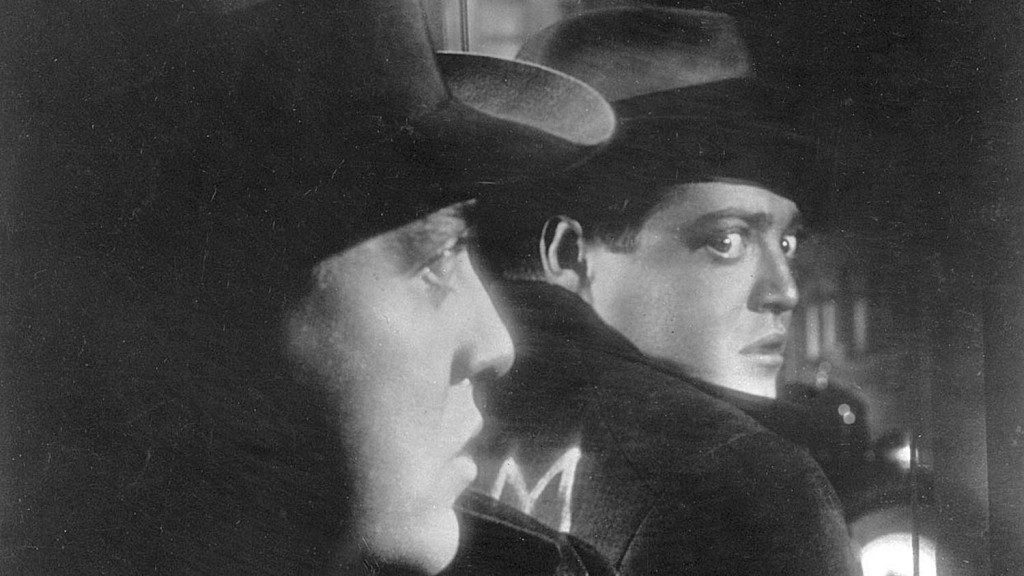 'M' is one of those rare films that brilliantly manages to stand the test of time as it still continues to terrify, frighten and disturb audiences like very few films do. The film is about a serial killer who goes untraced and both criminal underworld and the police join hands to hunt him down. 'M' is deeply atmospheric and incredibly intense and manages to grip you unlike other trite thriller flicks that are often intended to shock its viewers with violence and contrived plot twists. 'M' is certainly one of the greatest thrillers ever made and it does need to be revisited and explored by a large number of movie buffs.
7. Fargo (1996)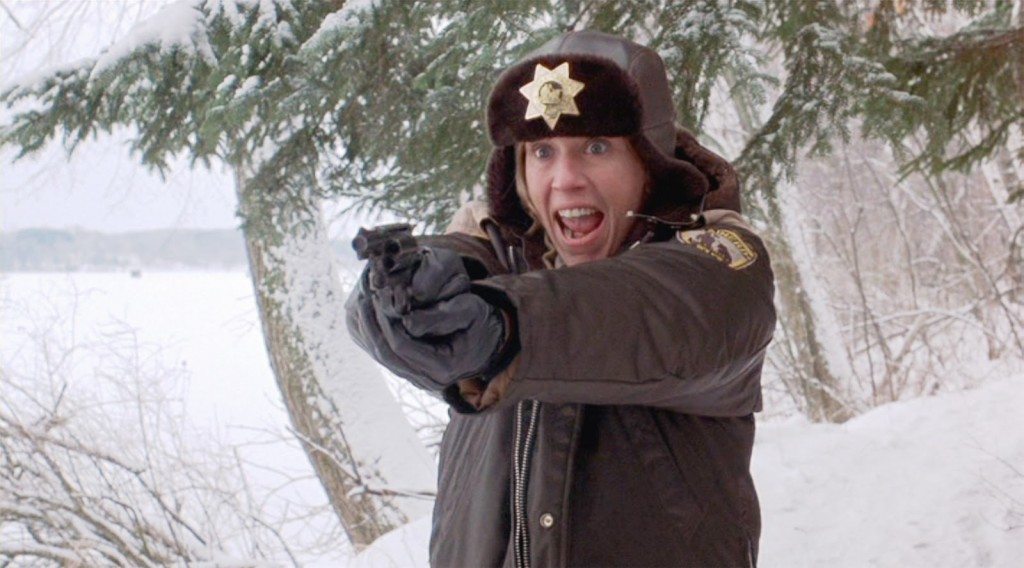 For a large chunk of movie goers, films like 'The Silence of the Lambs', 'Se7en', 'The Usual Suspects' represent American cinema of the 90s and this Coen Brothers' gem somewhere gets buried under those more popular flicks. But 'Fargo' absolutely destroys every other crime drama made during that period and is arguably one of the finest American films ever made. Never have I seen comedy, crime and drama blended so exquisitely with such passion and energy that it just enthralled me right from the gorgeous snowy opening shot with the haunting score to that refreshingly endearing climax. 'Fargo' is as intense, beautiful and emotional as cinema can get.
6. Memories of Murder (2003)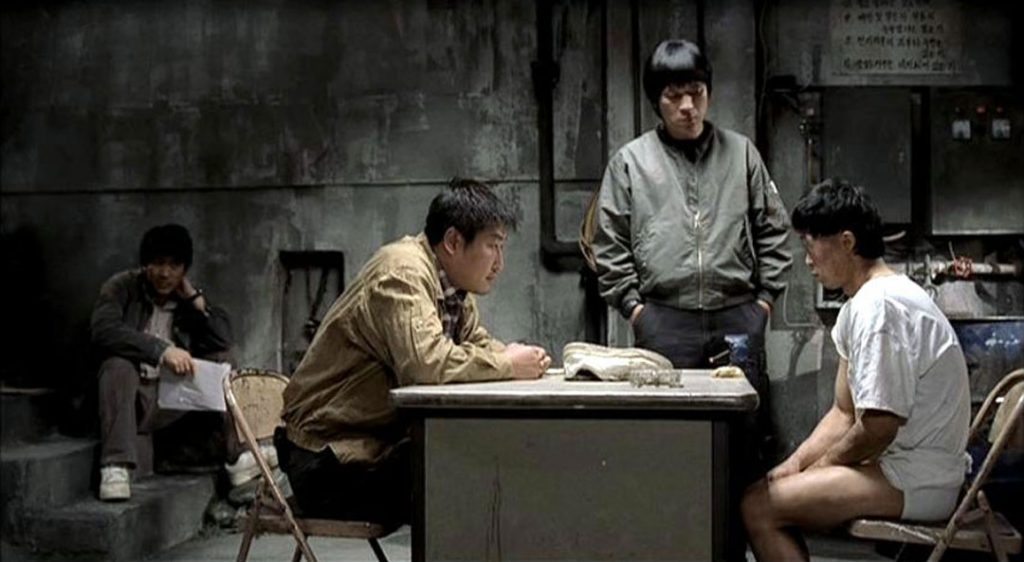 Bong Joon-Ho's haunting murder mystery might well be one of the finest films of the 21st century but its stature as a masterpiece among the audiences is yet to be fully developed despite receiving numerous acclaims from many movie buffs over the past few years. 'Memories of Murder' is based on Korea's first serial murders which took place between 1986 and 1991 and the film follows two detectives investigating the case. The masterful blend of comedy and drama whilst managing to maintain the brutal tone of the film makes this for one of the most exhilarating cinematic experiences you'll ever have.
5. Ikiru (1952)
Akira Kurosawa has made many films that have managed to attain immense popularity among the general audiences but 'Ikiru' is a film that often gets pushed down by the sheer mightiness of masterworks like 'Rashomon', 'Seven Samurai' and 'High and Low'. But there's no denying that 'Ikiru' remains a stunning work of art that gives a new level of emotional depth and range to Kurosawa's highly revered oeuvre. The film is about a bureaucrat's quest for meaning in life after he discovers that he has terminal cancer. It is one of Kurosawa's most moving films and the late great Roger Ebert in his Great Movies review of the film called it the Japanese auteur's greatest work.
4. Barry Lyndon (1975)
The great Stanley Kubrick's underrated masterwork chronicles the life of a fictional 18th century Irish adventurer who falls in love with a rich widow and climbs his way to the top of the 18th century British society by assuming the identity of her dead husband. The impeccable craftsmanship of Kubrick is well in display here as the film virtually transports you in the world and time it creates. 'Barry Lyndon' is a profoundly moving tale of morality that doesn't ask you to sympathise with its protagonist but rather observe and examine his actions and choices. It is quite simply one of the greatest films ever made.
3. Paths of Glory (1957)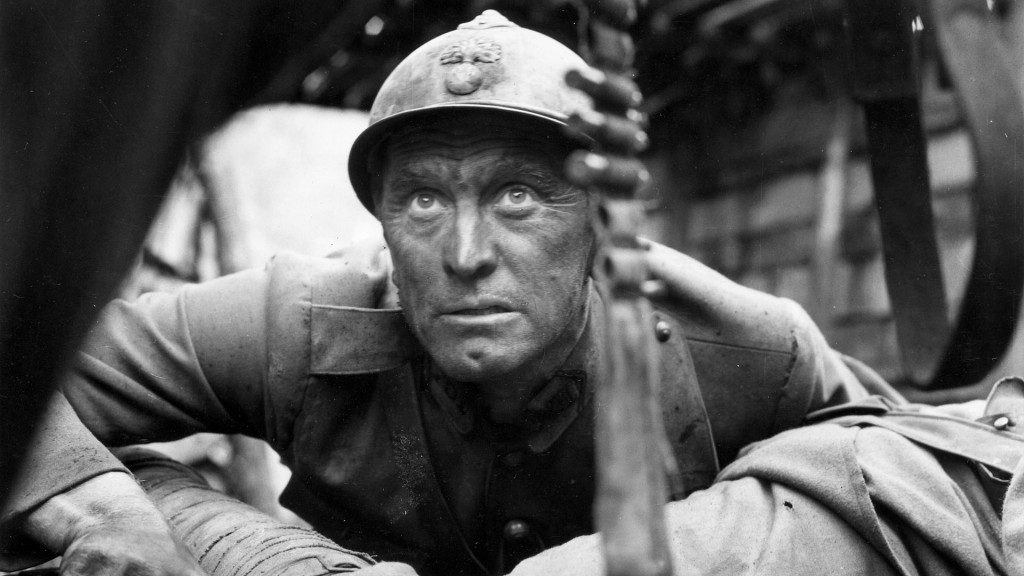 Often considered to be Stanley Kubrick's most emotional film, 'Paths of Glory' may seem like a surprise entry on the IMDb top 250. Even the most ardent fans of the great director would have only his more acclaimed films like '2001: A Space Odyssey', 'The Shining', 'A Clockwork Orange' on their favourites' list which makes this film a highly underrated one that deserves a lot more praise. 'Paths of Glory' is set during the Great War and follows a group of soldiers who refuse to carry out a suicidal attack. The general accuses them of cowardice and now their commanding officer is let to defend them. It's a deeply moving and philosophically opulent film about the madness of war and its inherent futility that people fail to see. Easily one of Kubrick's greatest works.
2. The Battle of Algiers (1966)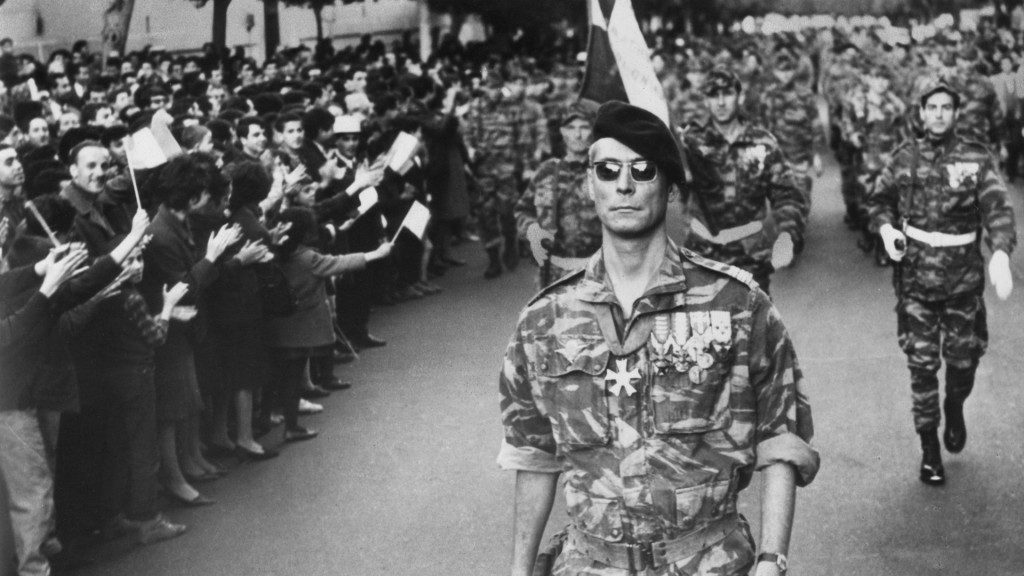 When we talk about great war films, the ones that instantly come to our mind are 'Apocalypse Now', 'Come and See' or 'The Thing Red Line'. But 'The Battle of Algiers' is every bit as good as the aforementioned ones if not better. And it's sad how Gillo Pontecorvo's masterpiece still remains a criminally overlooked film despite featuring on the top 250 list of the most popular movie rating site on the internet. The sheer intensity of emotions running through your veins is way too powerful to even talk about. The raw humanity, the unnerving realism and staggering emotional intensity make this for one of the most unforgettable cinematic experience you'll ever have.
1. Wild Strawberries (1957)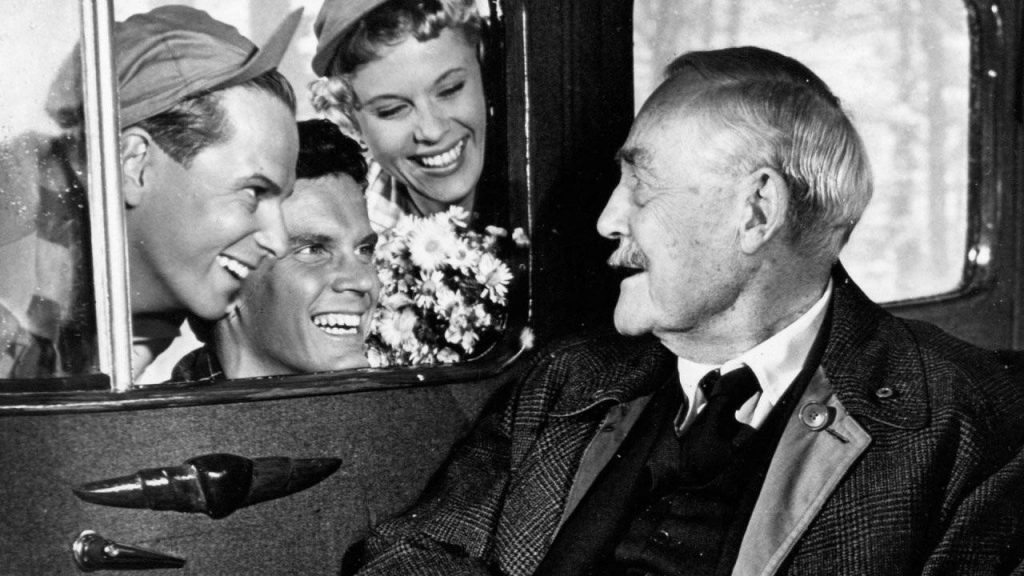 I was pleasantly surprised looking at the IMDb top 250 list and coming across three films made by the master Swedish auteur Ingmar Bergman. Bergman's films have never really been very popular among average movie goers. But while a good chunk of cinephiles have loved and admired his craftsmanship in films like 'Persona' and 'The Seventh Seal', 'Wild Strawberries still remains largely unexplored and tends to get overshadowed by the aforementioned masterpieces he made later in his career. However, 'Wild Strawberries has the master craftsman at his very best in a profoundly melancholic exploration of life, guilt and nostalgia. It's dark, terrifying yet so beautifully haunting and contemplative in the way it makes you think about life.