The tinsel town is a place where one can only sustain if he or she has the right contacts. This was a presumption, which was rubbished by gifted actors and actresses, who proved that talent and a little bit of hard work in showbiz. Also, if one actor paves the way for his or her kin to make a career in the entertainment industry, the newbie has to work his way to the top, for, in Hollywood, relationships are secondary!
A lot of couples have tried their luck together in films and failed miserably at that, while father-daughter or mother-son duos too have faced the same fate. One relationship that stood strong at the box office is that of siblings. Celebrity siblings have, time and again, made appearances on the big screen and wowed the audiences. Read on for a list of ten sibling duos that are working in Hollywood and doing a fine job at that.
10. The Kardashians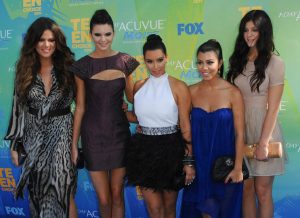 Right after Kimberly Kardashian or Kim K as people know her, gained media attention as socialite Paris Hilton's friend, the entire Kardashian clan came into the limelight. Kim, a socialite, a businesswoman, a model and an actress, who is now married to rap star Kanye West, left nothing to chance and got her sisters Khloe and Kourtney and half-sisters Kylie and Kendall Jenner into the spotlight too! From social dos to the acting scene to having their own reality show, The Kardashians are here, there… everywhere!
9. Charlie Sheen and Emilio Estevez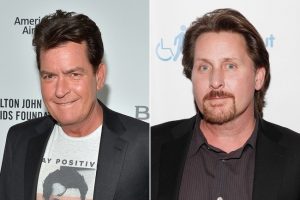 Children of artists Janet and Martin Sheen (originally Ramon Estevez), Emilio Estevez made his acting career debut in the early 70s with some uncredited roles and later went on to be a successful movie and television series director. Charlie, on the other hand, began his career in the mid-80s and starred in a number of successful films and then turned towards the small screen, where he was best remembered for his role of Charlie in the sitcom 'Two And A Half Men'. The siblings appeared together in five films, including 'Young Guns' (1988), 'Loaded Weapon' (1993) and 'Wisdom' (1986), which was directed by Emilio.
8. John and Joan Cusack
Termed as the classic celebrity siblings in Hollywood, having appeared in many films together from the early 80s, Joan and John Cusack are children of actor and documentary filmmaker Richard Cusack. While John had his breakthrough in the 1988 film 'Class', Joan began her career with 'My Bodyguard' that came out in 1980. She also has two Academy Award nominations under her belt for 'Working Girl' and 'In & Out'. The duo worked together in as many as ten films, some of which include 'High Fidelity' in 2000 and 'War Inc.' in 2008.
7. Ralph and Joseph Fiennes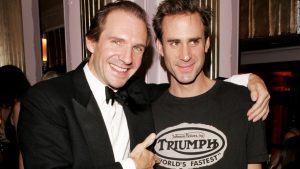 Joseph and Ralph, both British-born celebrity siblings, born to Irish parents, made a mark in Hollywood by their fine acting skills. While Joseph, who is best remembered for his portrayal of the great English Bard William Shakespeare, in 'Shakespeare In Love', which also earned him a BAFTA nomination, Ralph is the more popular sibling among both, best known for playing Lord Voldemort in the 'Harry Potter' series and is the current M in the 'James Bond' series. The sibling duo is yet to appear in a movie together, and it would be great to see the twosome playing brothers in some films.
6. Owen and Luke Wilson
Known for their crackling sense of humour, the Wilsons – Luke and Owen – have appeared in at least four movies together, including 'Around The World In 80 Days', 'The Royal Tenenbaums' and 'The Wendell Baker Story'. Luke, who started his career with 'Bottle Rocket' in 1994, also had his older sibling Owen starring in it. Both the funny men are a known name in the entertainment industry and are doing good work on the big as well as small screens.
5. Ben and Casey Affleck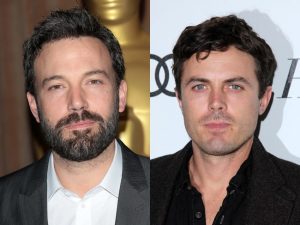 Born to working class parents, Casey and Ben made it big in the entertainment world, working closely with some known names in the industry. Casey, who is also a child actor, having first faced the cameras at the age of 13, bagged better roles as he grew up. His roles in 'Good Will Hunting' and 'Ocean's Trilogy', along with an Oscar nomination for 'The Assassination Of Jesse James By The Coward Robert Ford' in 2007, gave his career a jumpstart. Ben, who is a two-time Academy award winner, is currently donning Batman's black cape in spinoffs of superhero movies. The Afflecks together appeared in 'Chasing Amy', '200 Cigarettes' and 'Good Will Hunting'.
4. Julia and Eric Roberts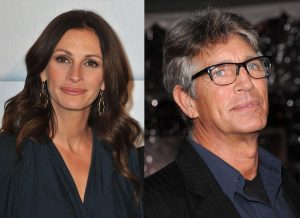 The woman with the million dollar smile has an older sibling and he works in Hollywood too! Not many know but Julia and Eric Roberts were not on talking terms with each other until 2004. Born to actor parents, the Roberts have acting in their genes and both of them have been proving it time and again with their movie appearances. Julia, who received her first Oscar for 'Erin Brockovich' in 2000 starred in a string of successful films, while Eric, who began his career in the late 70s, earned his Oscar nomination in 1985. The siblings have appeared in only one movie together called 'Blood Red' in 1989.
3. Dave and James Franco
James Franco, who debuted with 'Never Been Kissed' in 1999, is best remembered for his portrayal of Harry Osborn in 'The Spider-Man' series. He was also nominated for best actor in '127 Hours', where he played real-life canyoneer-turned-motivational speaker Aron Ralston. The Sexiest Man Alive in 2009, James paved way for younger brother Dave to step into Hollywood and Dave made the most of the opportunity. He was seen in miniscule roles in 'Milk', 'Fright Night' and 'Superbad' but managed to come into his own with '21 Jump Street' and 'Now You See Me' series. The Franco brothers were seen together in 'The Disaster Artist' and it was a treat to watch the twosome, who are almost a spitting image of each other, share the same screen!
2. Liam, Chris and Luke Hemsworth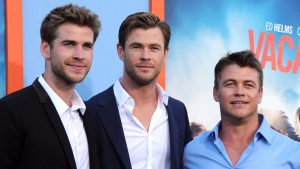 Born to working parents in Australia, the Hemsworth brothers are known for their extreme good looks and blue eyes. The Hemsworths first came into prominence when Chris bagged the role of Thor in Marvel's superhero franchise and opened the floodgates for his siblings Luke and Liam to set foot in Hollywood too. Although Chris had done films before, 'Thor' gave him worldwide recognition as it did to his brothers. The youngest of them all, Liam, had fewer roles to play in his films but they did have some big names in them to boast of. Luke, the eldest sibling, appears on Australian TV shows and is quite successful Down Under.
1. Maggie and Jake Gyllenhaal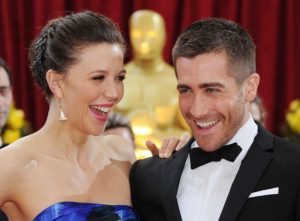 Born to filmmaker father Stephen Gyllenhaal and screenwriter mother Naomi Foner, Jake and Maggie were celebrities since a very young age. Jake is a child star while Maggie began acting when she was a teenager. The twosome, who had their parents to help them nurture their Hollywood dreams, went on to star in some great movies, which also brought home individual Oscar nominations for both. The real-life siblings were seen playing their relationship on the big screen in the cult sci-fi Indie film 'Donnie Darko' in 2001.