In the year 2017, we met with a number of intimate stories and many passionate kissing sequences performed valiantly by the actors and statistically shot by their respective directors. Here is the list of best movie kiss scenes from the year 2017, which will lift your spirits high:
12. Jumanji: Welcome to the Jungle (The Tough Task)
The sequel to the 1995 sleeper-hit, 'Jumanji: Welcome to the Jungle' features Dwayne Johnson and Karen Gillan indulge in a weird, almost successful kiss, during their course to get out of the game. In one of the sequences, Dwayne and Karen lean towards each other to kiss, but they always seem to miss it every time. Sometimes their tongues cross on each other's face. Sometimes they budge their heads together. And when finally it seems that they made it, they are interrupted by a friend. And that part makes it more hilarious.
It is definitely not one of the best kisses but is the funniest one. The kiss finally happens at the end when the characters return to their real self and are filmed on actors Alex Wolff and Morgan Turner.
11. The Fate Of The Furious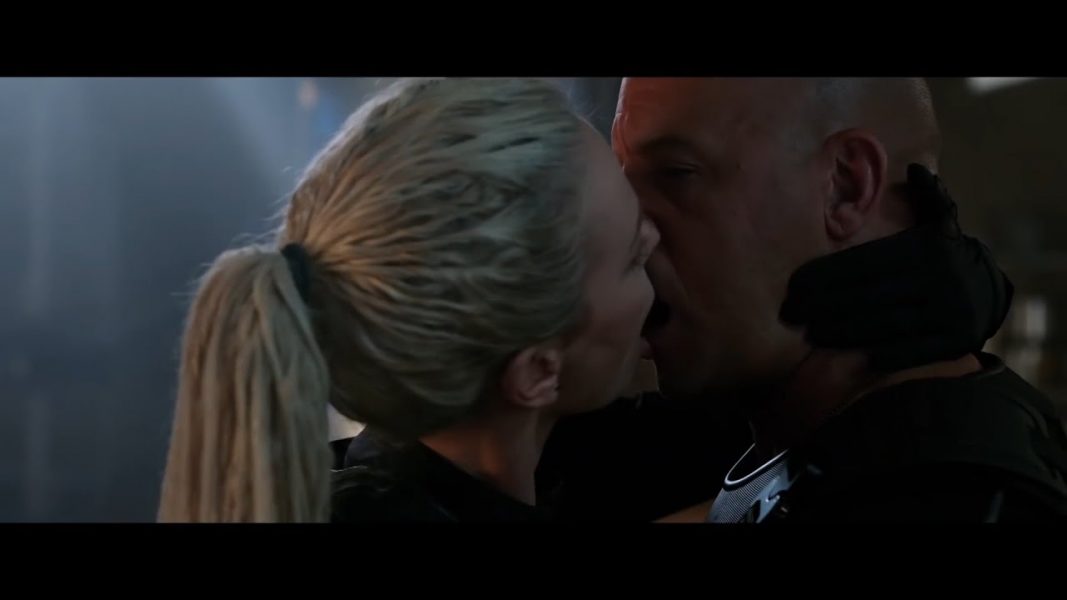 Charlize Theron is known to kill with her looks. In this sequence, her character Cipher kisses Dom (Vin Diesel) in front of his wife Letty (Michelle Rodriguez) to make her jealous and make her realize that she now has him. The sequence first had Cipher and Dom an unnamed site of operations and when Dom looks back at his family, Cipher leans and kiss him with all her energy and passion, to which Dom unwillingly reciprocates. Not the best, but Charlize Theron literally looks complete badass when she gives a dirty smile before breaking Letty's heart, piece by piece.
10. Pirates of the Caribbean: Dead Men Tell No Tales (The Reunion Kiss)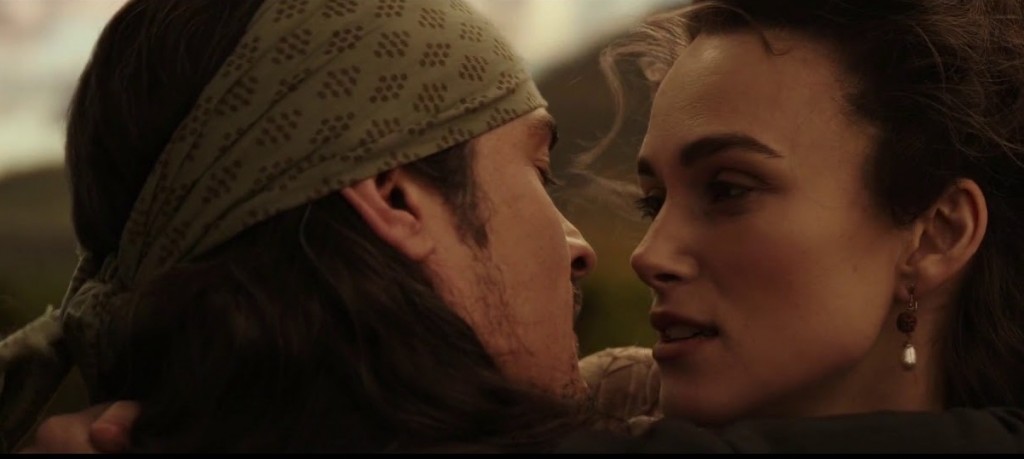 I admit that the film was douche in comparison to the previous installment. Bad acting, overrated CGI, flaky villain and what not. Nothing seemed to save this movie and the only thing that could, the return of Will Turner and Elizabeth Swan was limited to a cameo.
However, the surprise appearance of Keira Knightley in the end and the following kiss between her and Orlando Bloom is just heart-warming. In the sequence, Elizabeth re-unites with her husband after 20 years of staying apart and finally gets to be with him, touch him and feel him. Though it's a clichéd ending, of course, the love for this on-screen couple makes it really satisfying to watch.
9. Valerian and the City of A Thousand Planets (The Marriage Proposal)
In this comic-book inspired space opera adventure from Luc Besson, Dane DeHaan and Cara Delevingne play two space cops who embarks on a mission to save the galaxy and develops a relationship en-route.
In this final scene of the film, Valerian (DeHaan) proposes Laureline (Cara). In a funny romantic manner, she says Valerian will be seeing her worse if she becomes his wife, which is a non-negotiable deal and leaps forward to share a gratifying kiss with him. They both lean over one another and carry on to embrace their love for each other, while a rescue team approached them. Not any unique sequence, the hot and young actors make this effort seem really natural on-screen.
8. The Greatest Showman (The Hospital Kiss)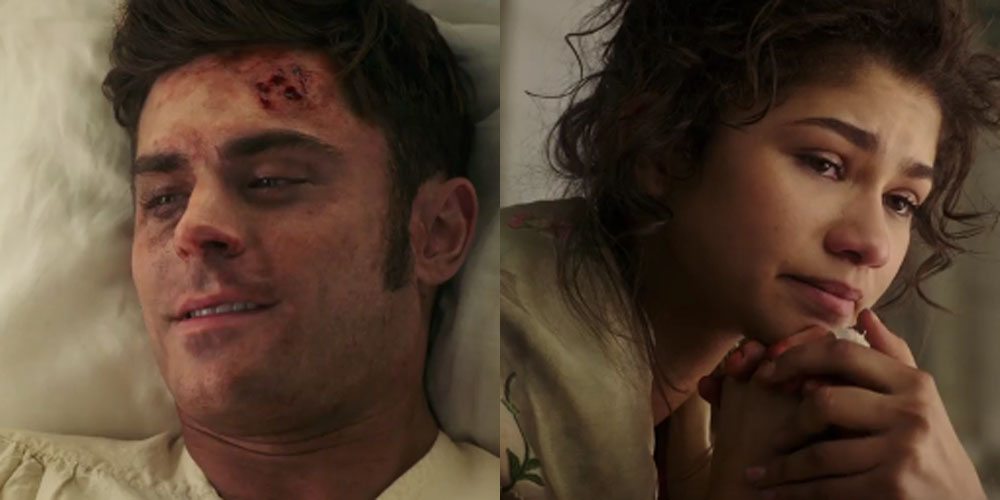 In this melodious musical biography, actors Zac Efron and singer-actor Zendaya play two circus performers who fall in love at first sight, during their tour. In this sequence Carlyle (Efron) lies injured in a hospital after the circus he performs in is burned down by a mob, causing him severe burns. Wheeler (Zendaya) visits him in the hospital. They make amends between themselves and Wheeler lovingly kiss Carlyle, being on top of him.
The kiss was deemed one of the best kisses of the year and even Zac Efron went on to publicly say that it was the cutest kiss he has ever had in any of his films. 'The Greatest Showman' also stars Hugh Jackman in the lead role.
7. Tulip Fever (The First Kiss)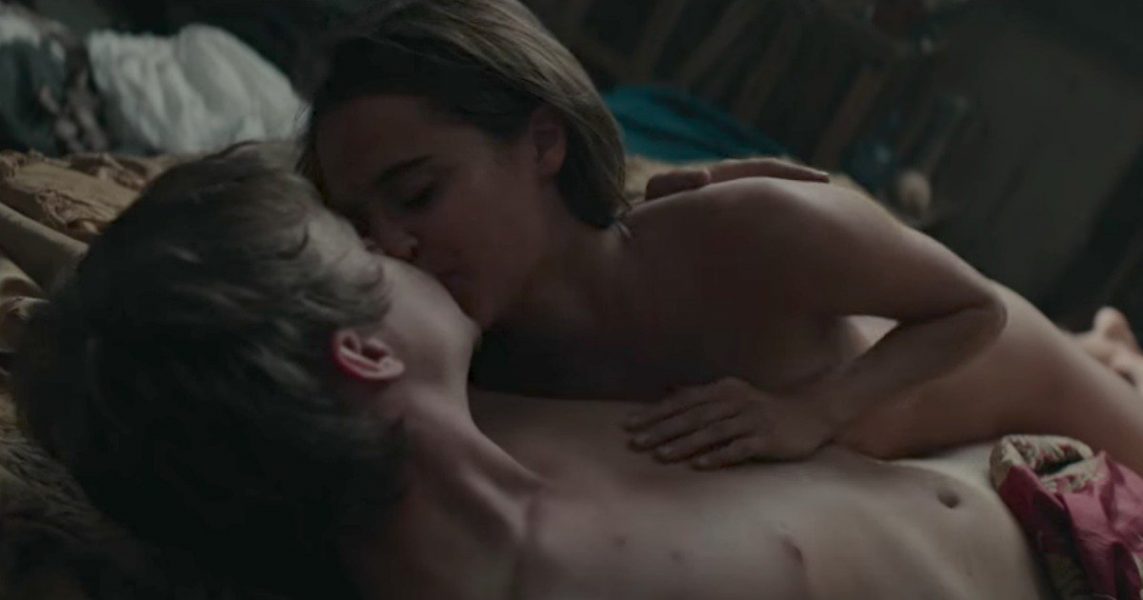 In a story of two youngsters separated by the distinguished sections of an orthodoxical society, director Justin Chadwick beautifully uses sexual content to portray the strong affection between Sophia and Van Loos.
In this scene, Sophia (Alicia Vikander) sneaks in into Van Loos's (Dane DeHaan) house and gives herself to him, finally admitting to the mutual, sensual feelings she has for him. The sequence then continues in frames where both indulge in passionate love-making, representing their now regular meetings at Van Loos's place.
Read More: Best Movies Kisses of All Time
6. Stronger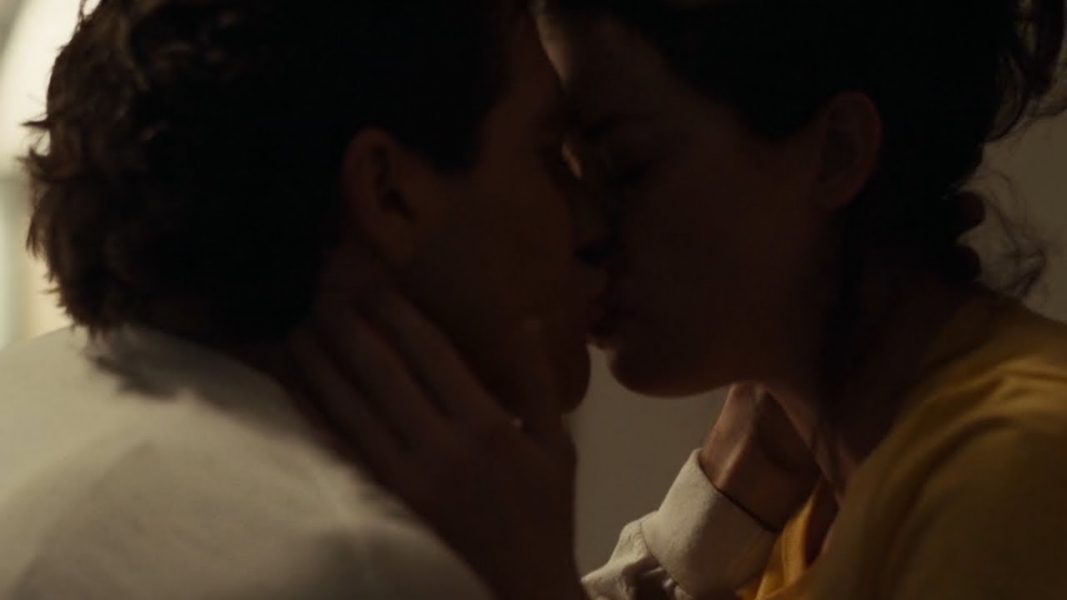 One the most inspiring films of the year, 'Stronger' is the story of Jeff Bauman, a survivor of 2013 Boston Marathon Bombings and his life in aftermath of the bombings. In the sequence, a broke and lost Jeff sits with his girlfriend Erin. Erin kisses and hugs her to calm him down. They kiss again and this time not to drift apart. They both return each other advances and make a lasting love. The film stars Jake Gyllenhaal and Tatiana Maslany as Jeff and Erin; a casting that fit perfect in the emotional chemistry between the characters.
5. Call Me By Your Name (The Garden Scene)
In the final installment of director Luca Gudaganino's Desire trilogy, 'Call Me By Your Name' is the story of Elio, who embarks a gay-relationship with his father's assistant Oliver. The film has various scenes of soft sexual content, shot in order to depict Elio's feelings towards Oliver. In this scene, Oliver and Elio lay down in a wide garden. A silence erupts for a few seconds, a feeling of resistance to going further on both sides develop. But Oliver bends towards Elio, a gesture he doesn't miss and they both share their first kiss. The strong affection on Elio's part is confirmed when leaps further but the Oliver pushes himself back.
The film has gained worldwide acclaim for the depiction of same-sex relationships. Timothée Chalamet, who portrayed Elio became a third youngest actor to be nominated for an Oscar in Best Actor category.
4. Professor Marston and The Wonder Woman (The 3-Way Kiss)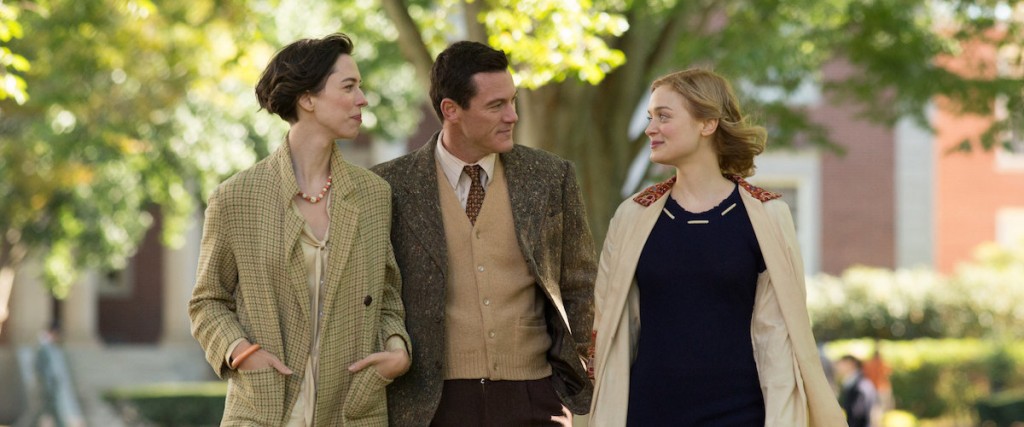 Wonder Woman is the most famous female superhero in modern comic book and film industry and has been acting as the face of female empowerment campaigns since 1970. The recent portrayal of character by Gal Gadot has made more fans among the youth. But only a handful of people know, that there is quite a different story behind the creation of this Amazonian beauty.
'Professor Marston and The Wonder Woman' follows the events in the life of William Marston, his polyamorous relationship with his wife Elizabeth and his assistant Olive. In one of the kissing sequences, the scene depicts feelings of love, affection, and compassion the three protagonist share among each other. Here, Marston (Luke Evans) kisses both his wife Elizabeth (Rebecca Hall) and Olive (Bella Heathcote) and the trio embarks on the controversial relationship.
In real-life, Marston had kids with both Olive and Elizabeth, both ladies lived together for life after Marston passed away. The film is a must watch and this lovely bond which broke all stereotypes deserves to be known among the modern generation.
3. The Babysitter (Spin The Bottle)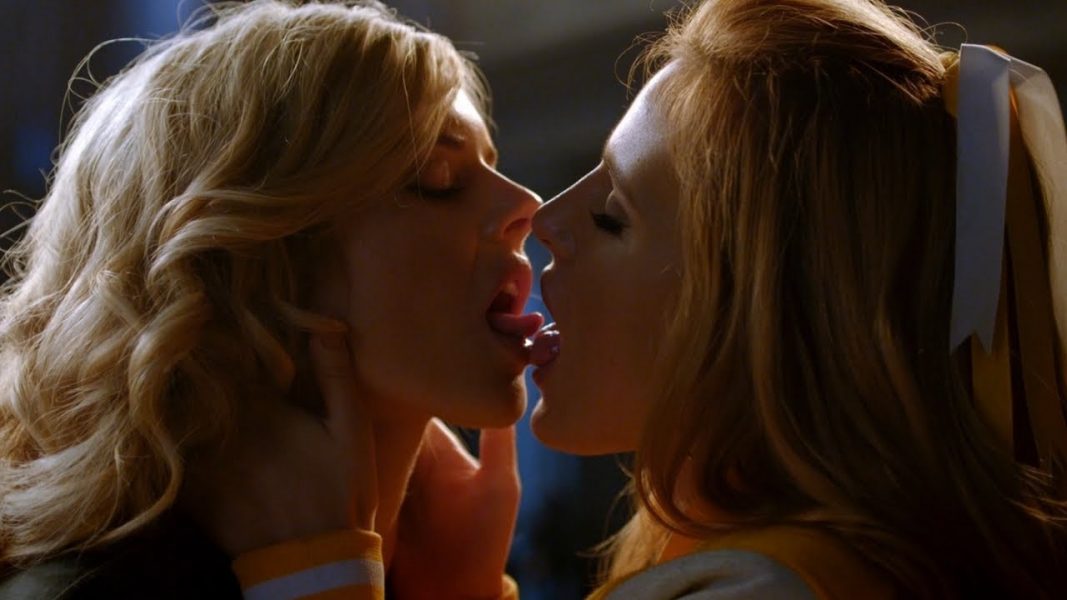 I guarantee you won't ever hire a babysitter for your kid once you watch this film. The film is a horror comedy and explores a horrifying take on the job of babysitters. In the sequence, a group of friends including the babysitter Bee (played by Samara Weaving) plays a game of spin the bottle, where the people who face the two ends of the bottle after the spin have to kiss. The bottle ends with facing towards Bee and Allison (played by Bella Thorne) and then both share a really high-spirited passionate kiss which will definitely make you rewind the scene again and again.
2. Fifty Shades Darker (Love in Elevator)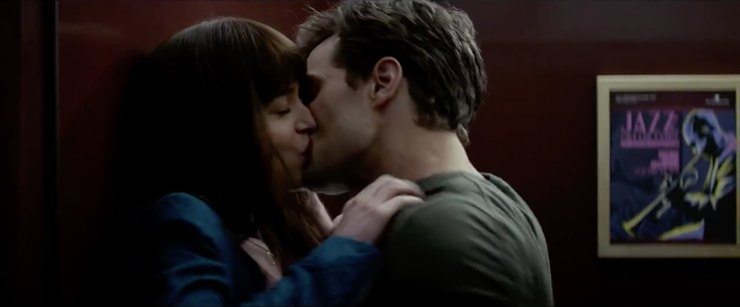 In the first installment of the franchise, i.e., 'Fifty Shades of Grey' (2015), co-actors Dakota Johnson and Jamie Dornan share an elevator kiss, a scene which showcases them embracing their love and lust for each other.
This time both of them take it to a kinkier level, where they both want to give up their control over their sexual desires. In the scene, Christian bends down to tie his laces and stands up sliding his fingers through Ana's legs and attempt to intensify her spirits. As the elevator empties, they both share a passionate kiss, which is later disturbed by a phone call. This is just one of such arousing scenes from the film, and the chemistry between Johnson and Dornan is definitely at a high point in this one.
1. Atomic Blonde (The Pub Scene)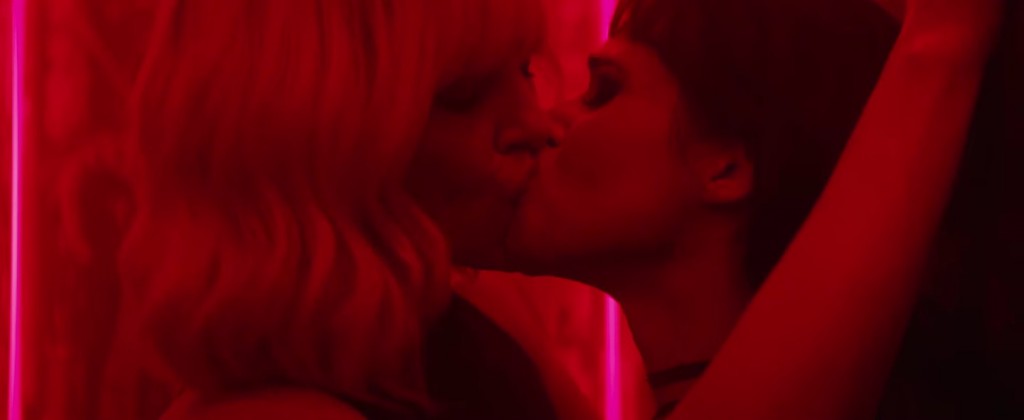 The spies-in-love sequence in this action-thriller film acts as a pinch of erotica in the plot and develops the characters involved in it in a more seductive and bodily manner. In the film, Charlize Theron plays an MI6 agent Lorraine, who on a mission embark a mysteriously romantic relationship with a rookie French agent Delphine (played by Sophia Boutella).
In the sequence, Delphine approaches Lorraine and sways her away to share a passionate kiss. The kiss halts as Lorraine finds a gun under Delphine's belt and forces her to reveal her true identity. But as the sensations were at high, Lorraine forces herself on Delphine and share some amorous moments in bed. Cinematographer Jonathan Sela shoots this moment efficaciously without giving away "too much" and still successfully arousing the viewer.
Read More: Best Sex Scenes of All Time